Calm City Halfeti and Its Beauties // Sakin Şehir Halfeti ve Güzellikleri ( EN-TR )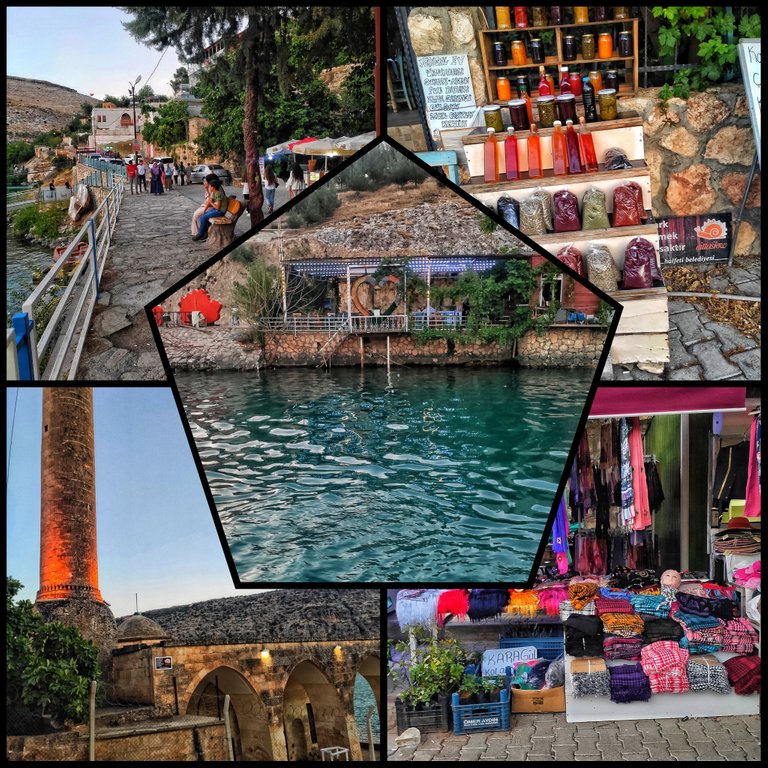 Hello friends.
Today we will wander around the quiet city of Halfeti together.
I have shared about the old Halfeti before, but this time we will visit the new Halfeti and its streets together.
At first, Halfeti is one of the places that has the title of a quiet city in the world. I think this name does it justice. This is a very quiet place and a place with different beauties on every street.
It is possible to see the lake view from the balconies of the houses. Since the buildings here are old and built at the foot of the mountain, all the houses here are located in a place where you can see the waters formed on top of each other.
Merhaba arkadaşlar.
Bu gün sakin şehir Halfeti birlikte dolaşacağız.
Daha önceden eski Halfeti ile ilgili paylaşımlarım oldu ama bu sefer yeni halfeti ve sokaklarını birlikte gezeceğiz.
İlk başta dünyadaki sakin şehir ünvanına sahip yerlerden biriside Halfetidir. Bu isminin hakkını fazlasıyla verdiğini düşünüyorum. Burası oldukça sakin bir yer ve her sokağında farklı güzellikleri olan bir yer.
Evlerin balkonlarından göl manzarasını görmek mümkün. Zaten buradaki yapılar eski ve dağın eteğinde yapıldığı için burada bulunan tüm evler üst üste oluşmuş suları görebilecek bir yerde yer almaktadır.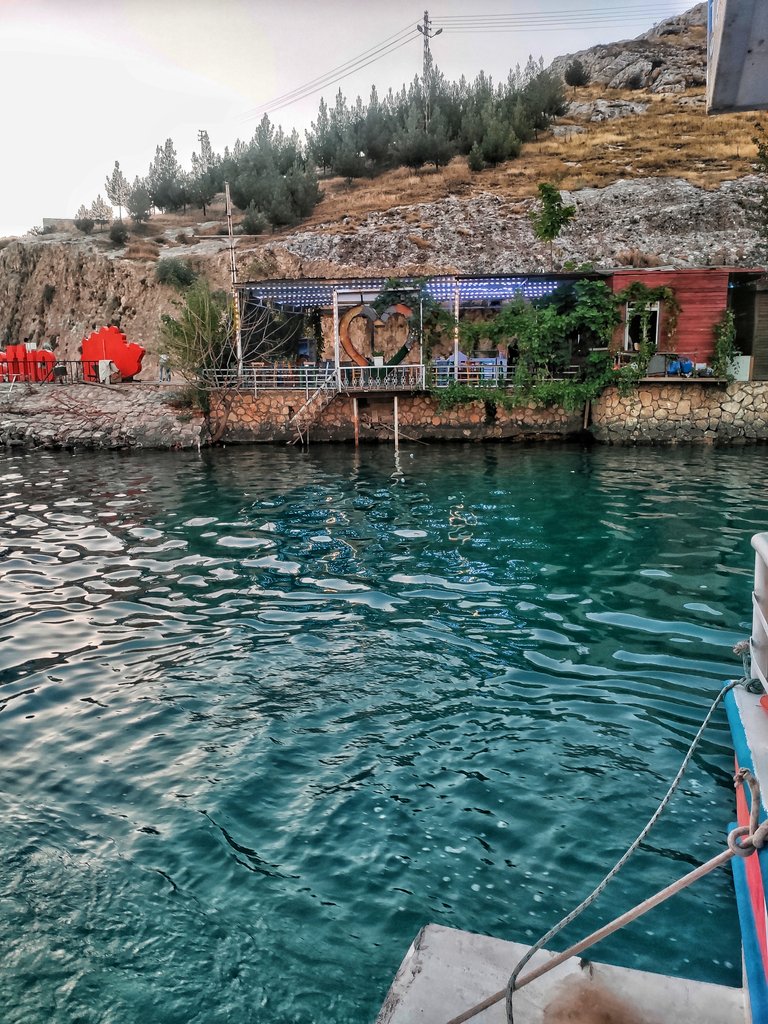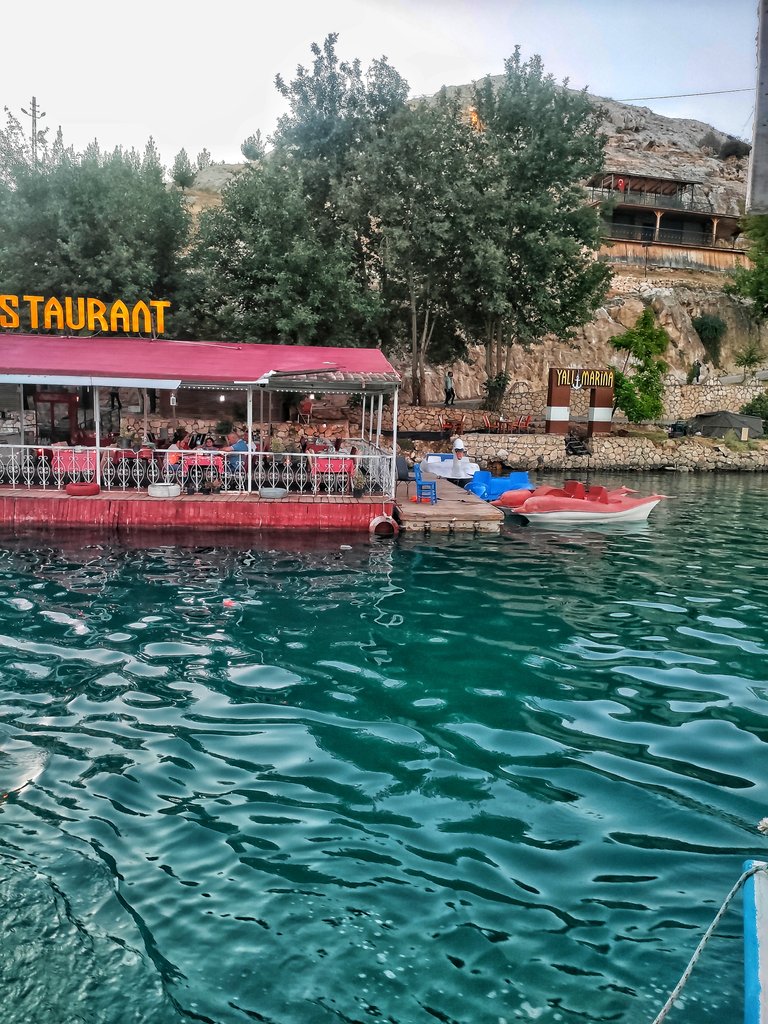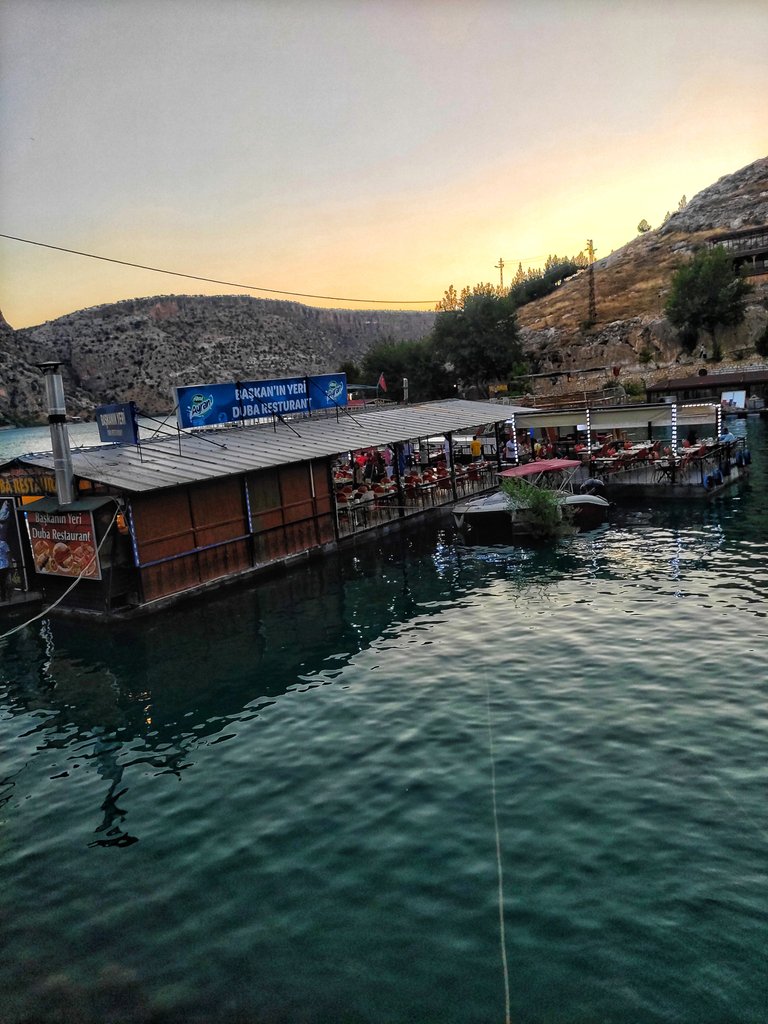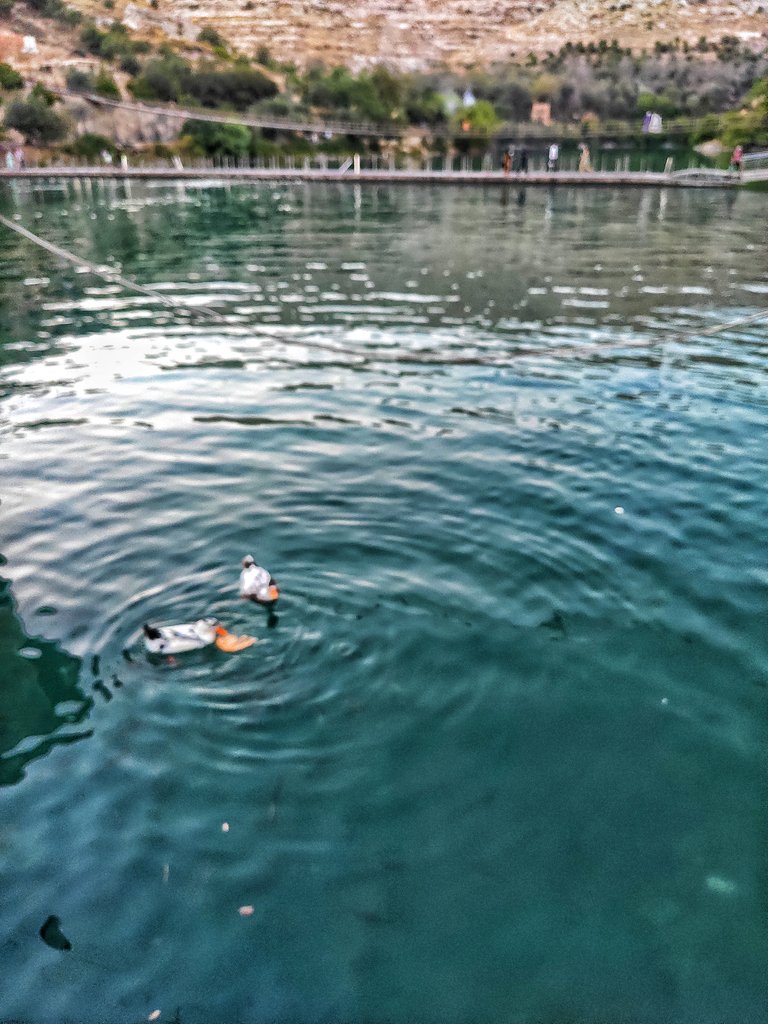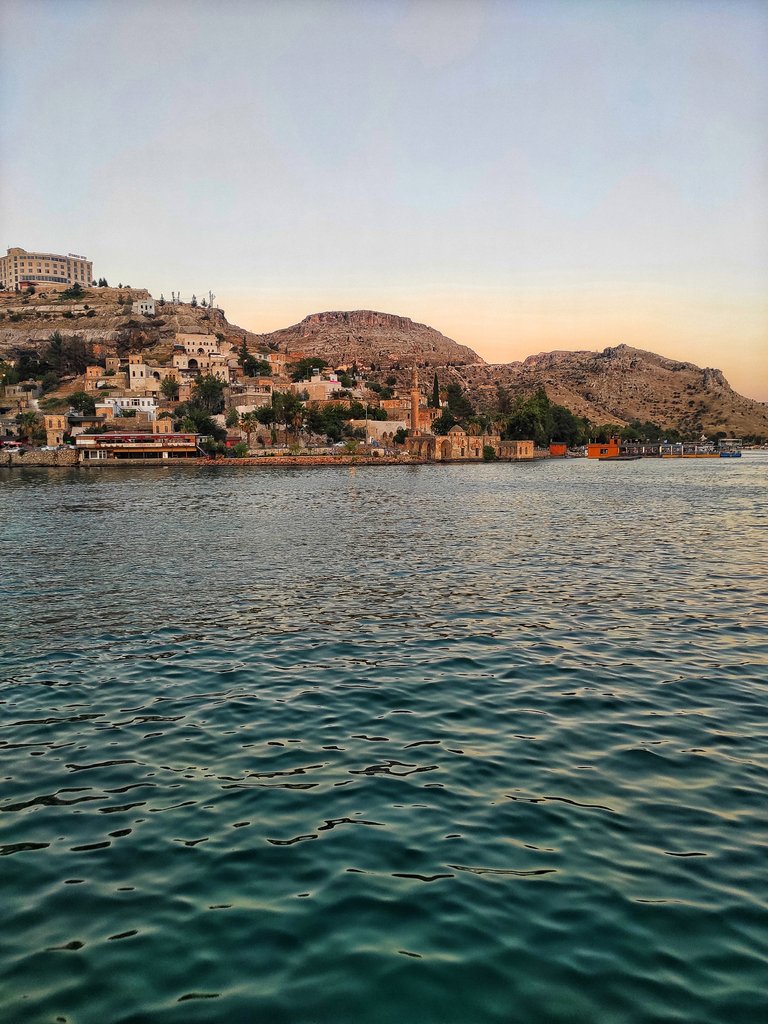 We started our trip from the areas that see the water at first. The views we encountered along the coast were in a way that we can say perfect.
He has done a good job by making the restaurants here in the water. While walking around the beach, the places that are in the water have added a beautiful trace to these places. While walking around in the beautiful weather of this place, we share the beautiful landscapes created by the old and new buildings.
In the places located in the water, there are dishes of fish and meat products.
After walking around the beach for a while, we had the opportunity to have a nice trip in the water.
The city is seen from the water with all its beauties.
Gezimizi ilk başta suyu gören alanlardan başladık.Sahil boyunca karşılaştığımız manzaralar mükemmel diyebileceğimiz şekilde oldu.
Buradaki restoranlarıda suyun içinde yaparak güzel bir iş çıkarmış.Sahili dolaşırken suyun içinde olan yerler buralara çok güzel iz katmıştır.Buranın güzel havasında dolaşırken eski ve yeni yapıların birlikte oluşturdukları güzel manzaralara ortak oluyoruz.
Suyun içinde yer alan mekanlarda balık ve et ürünlerinin yemekleri bulunmaktadır.
Sahilde biraz dolaştıktan sonra suyun içinde güzel bir yolculuk yapma fırsatımız oldu.
Şehir tüm güzellikleri ile suyun içinden gözüküyor.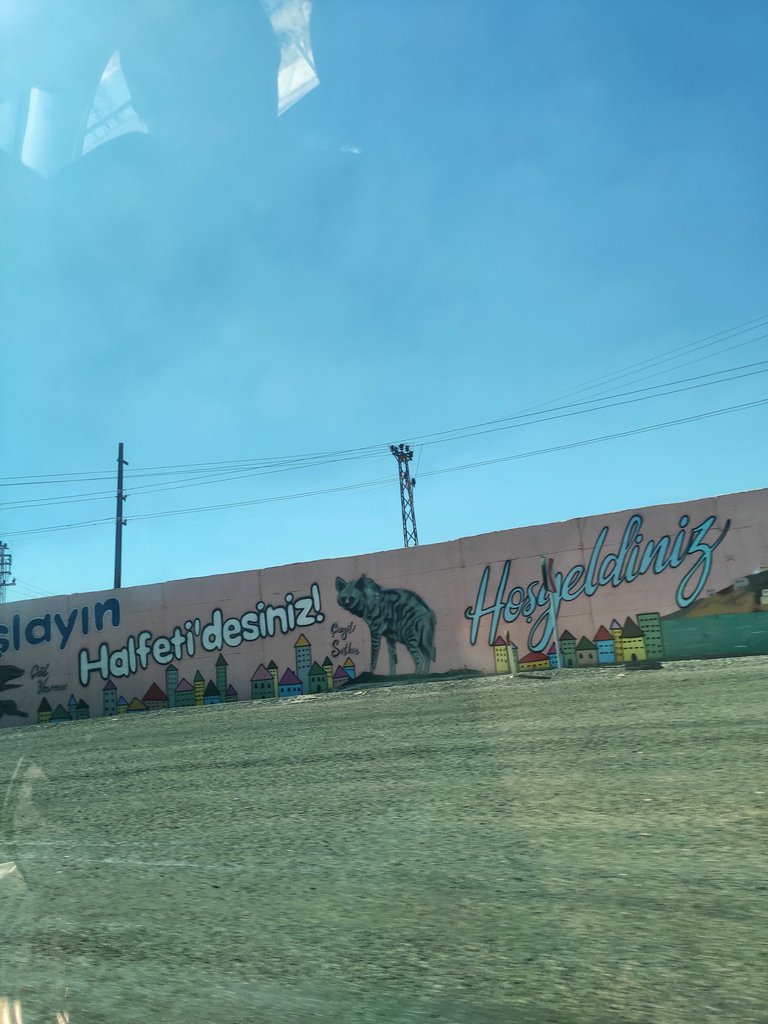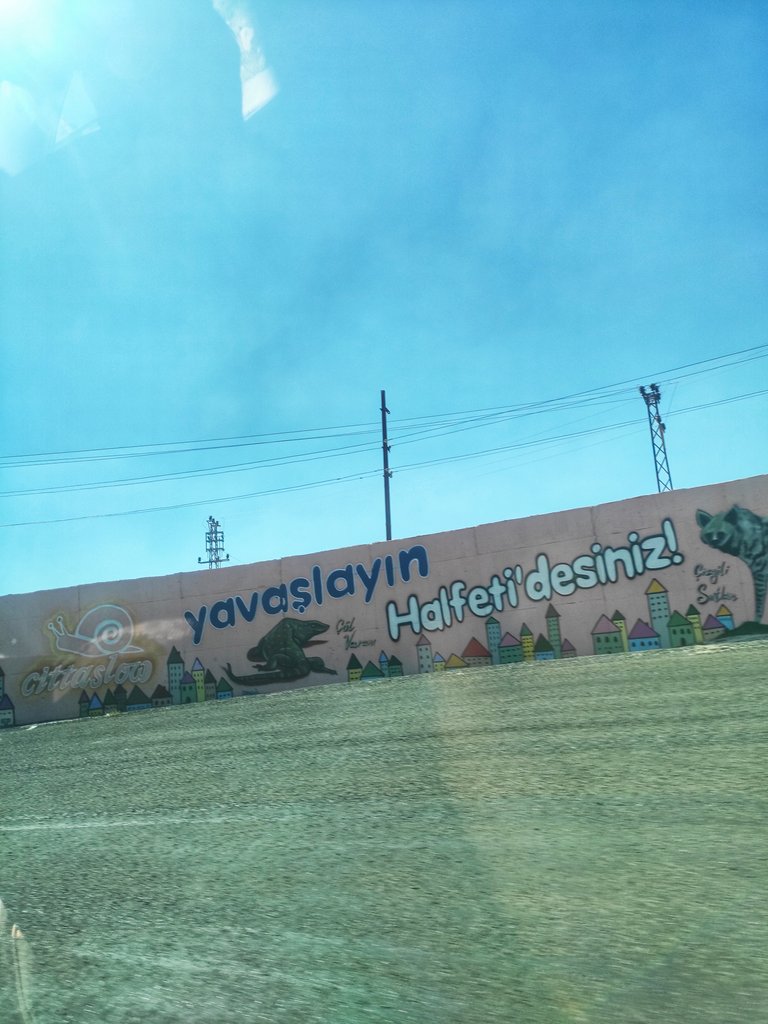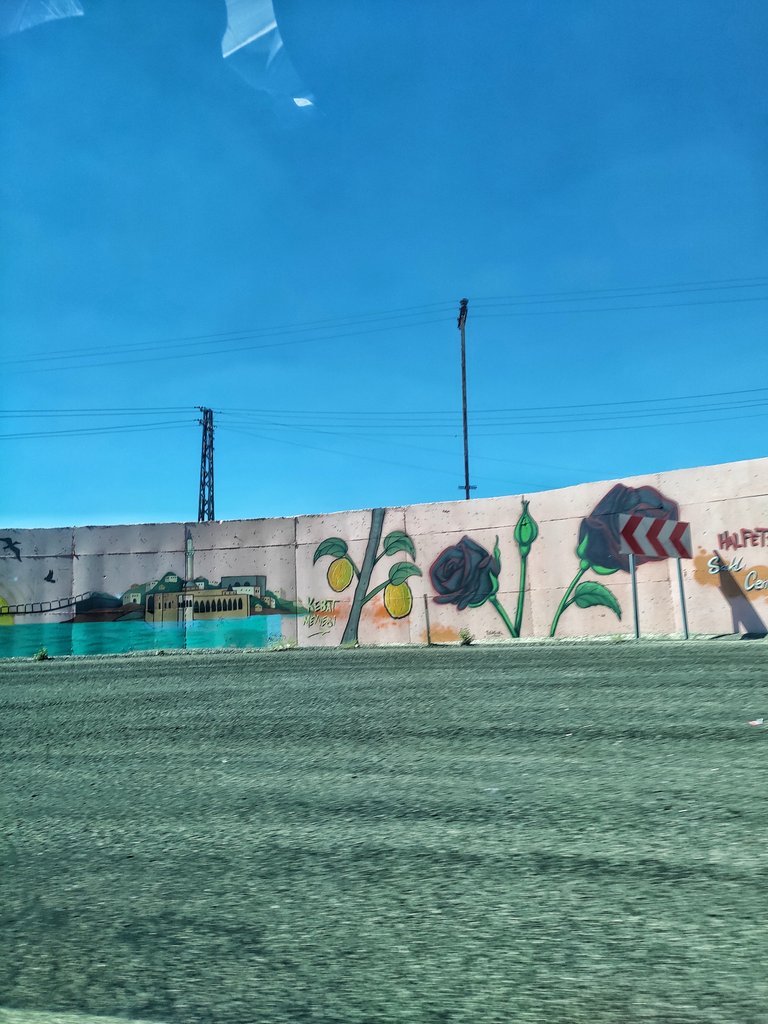 At the beginning of my article, I mentioned to you as a place with the title of a quiet city. On the way to Halfeti, it disappears all the way to the top of the mountains. On the way down, these texts and pictures made of the walls greet us. People who come to the city with these are welcomed.
In these paintings, there are also pictures of rare plants and animals found in the city.
Yazımın başında sizlere sakin şehir ünvanına sahip bir yer diye bahsetmiştim.Halfetiye giderken dağların tepesine kadar yok çıkıyor.İnerken de bizleri duvarların yapılmış bu yazı ve resimler karşılıyor. Bunlarla şehre inen insanlar karşılanıyor.
Bu resimlerde şehirde bulunan ender bitki ve hayvanlarında resimleri de mevcut.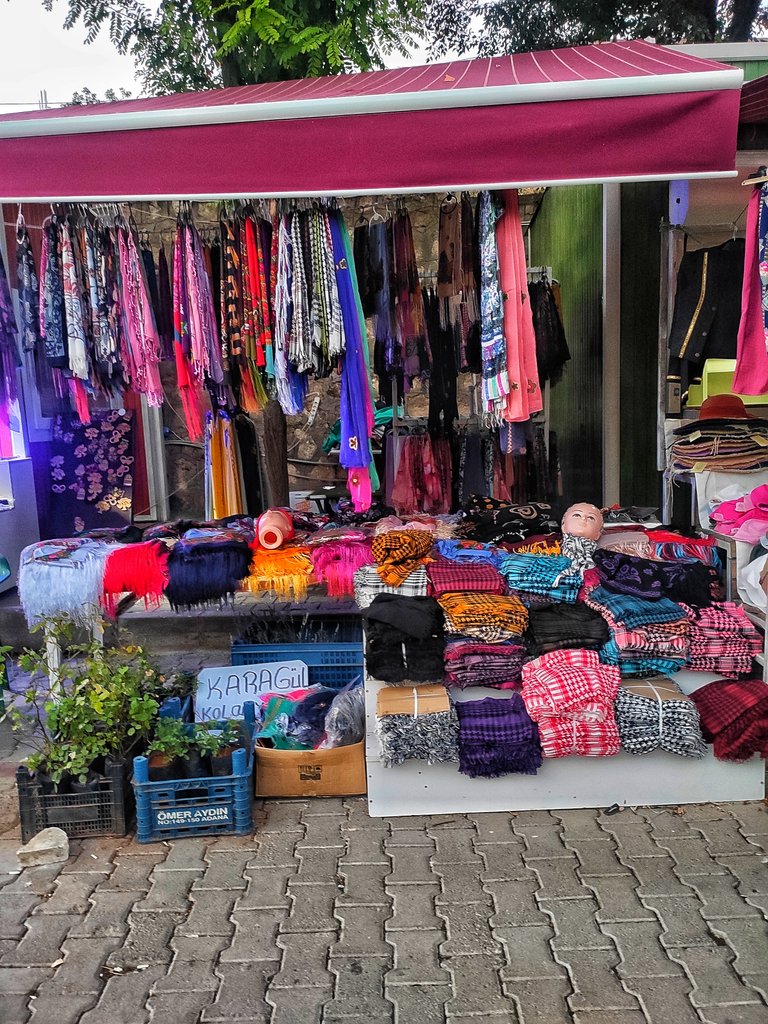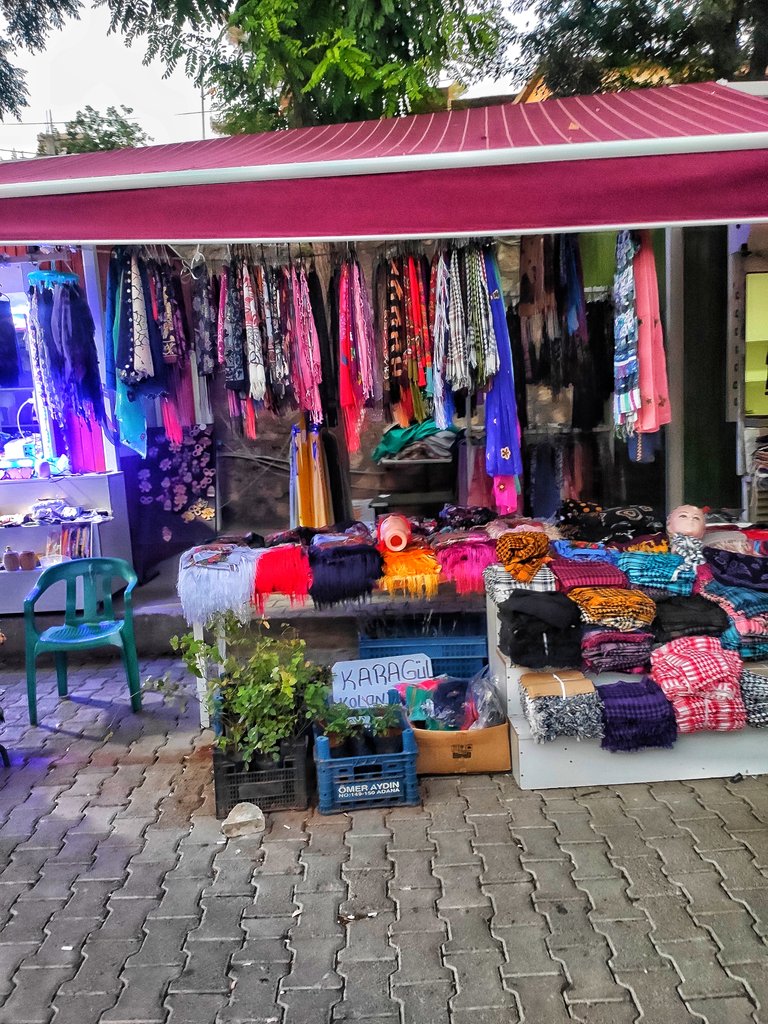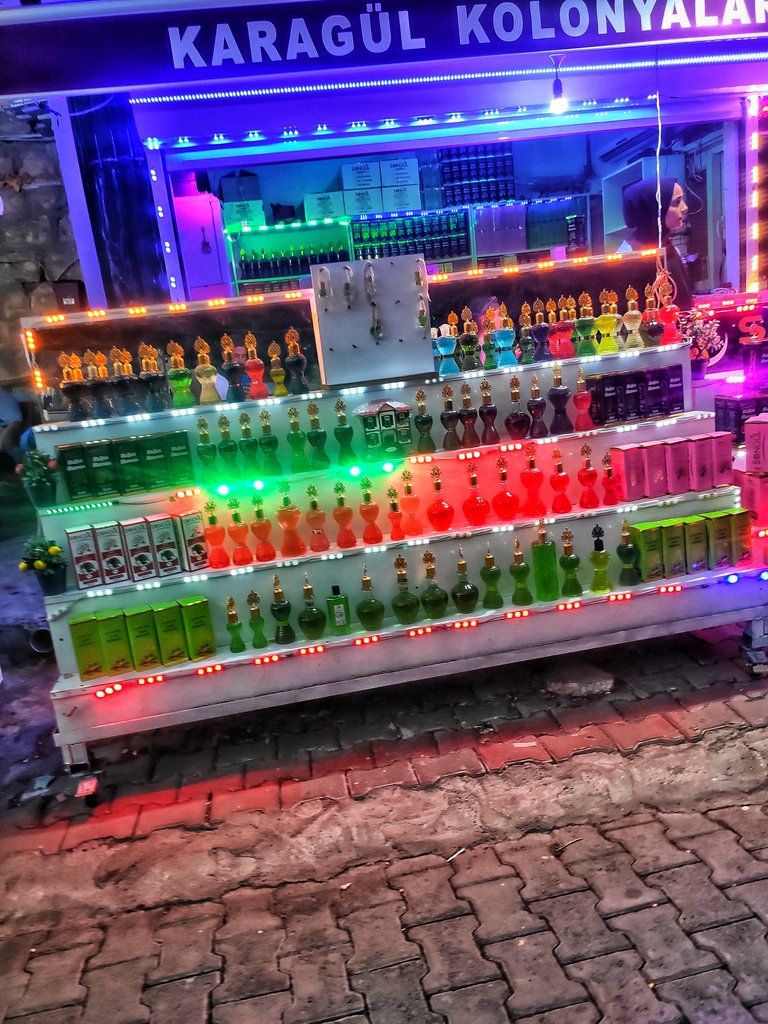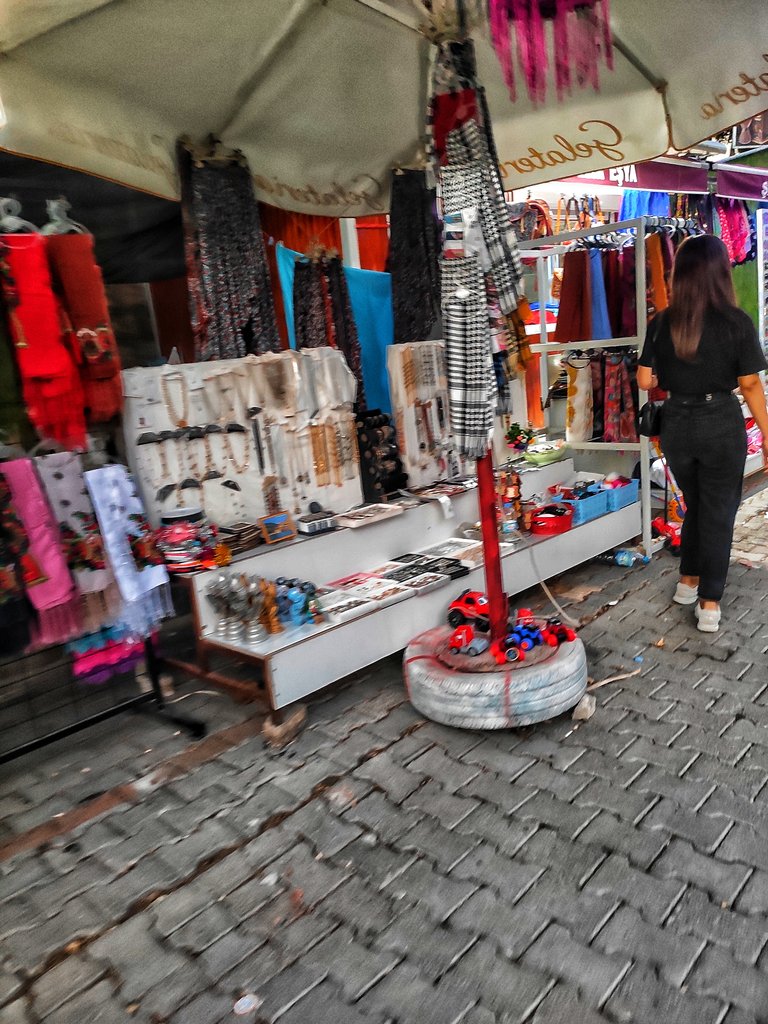 While we were wandering the streets, we walked to the bazaar here. In the bazaar here, there are shops selling mostly local clothes and Karagül.
Karagül is only in Halfeti in the world. The feature of this rose is that it is black in color, as in its name.
Among its features is that it is only here.
It has been on your mind to take your plant and grow it elsewhere. I thought about this myself, but there have been those who have tried it before, when the plant is taken and planted in another place, the color of the rose has changed and lost its black feature.
The black color of the roses here is related to the soil and climate here. That's why Karagül grows only in Halfeti.
Sokakları dolaşırken buradaki çarşıya yürüdük.Buradaki çarşıda en çok yöresel kıyafetleri ve Karagül satan dükkanlar yer alıyor.
Karagül dünyada sadece Halfeti de yer alıyor. Bu gülün özelliği adında olduğu üzere siyah bir renkte olmasıdır.
Özellikleri arasında sadece burda olması yer alıyor.
Aklınıza bitkisini alıp başka bir yerde de yetiştirmek geçmiştir. Bunu bende düşündüm ama daha önceden bunu deneyenler olmuş olmuş başka bir yere bitkisi alınıp ekildiğinde gülün rengi degişmiş kara olma özelliğini kaybetmiştir.
Güllerin burda siyah rengini alması buradaki toprak ve iklimi ile ilgili bir durum. Onun için Karagül sadece Halfetide yetişiyor.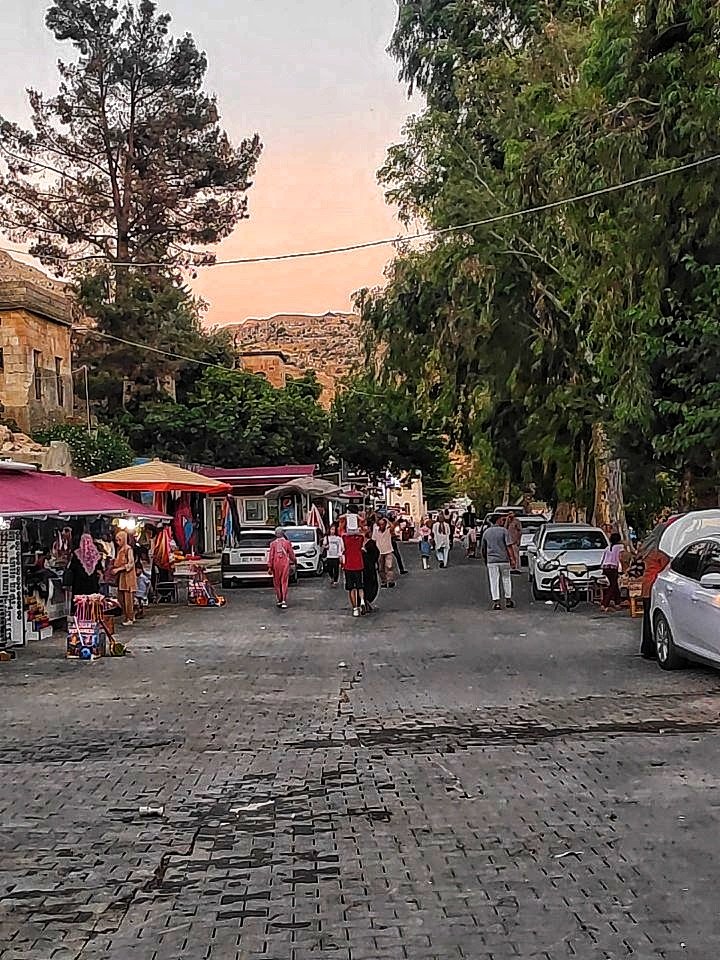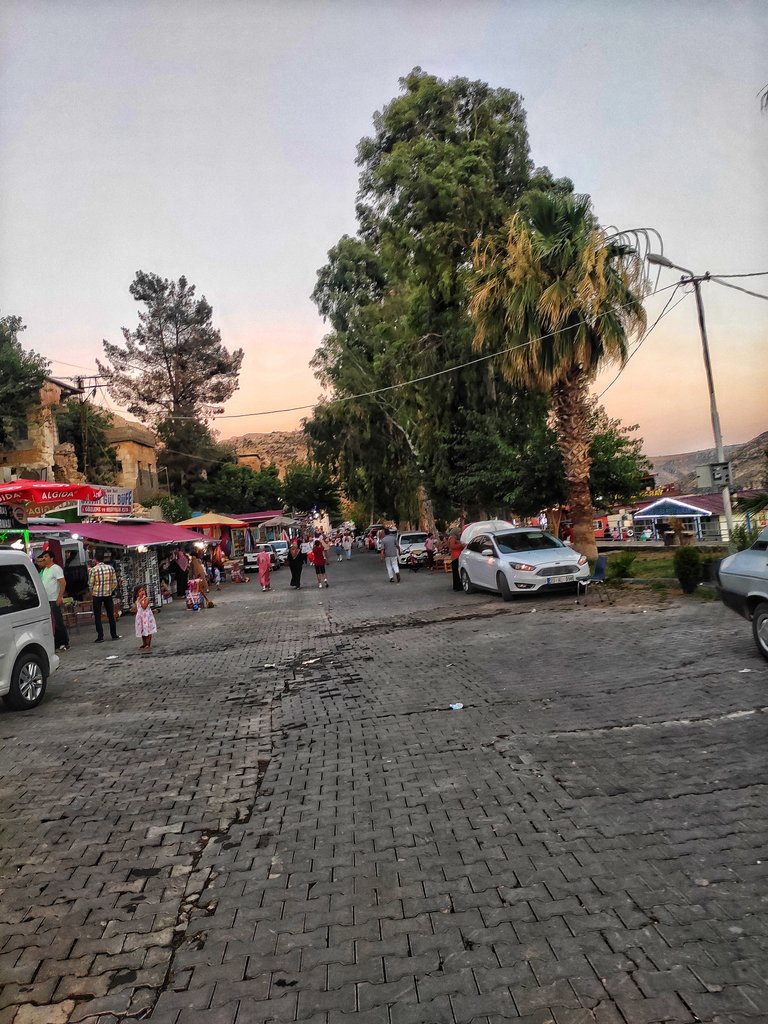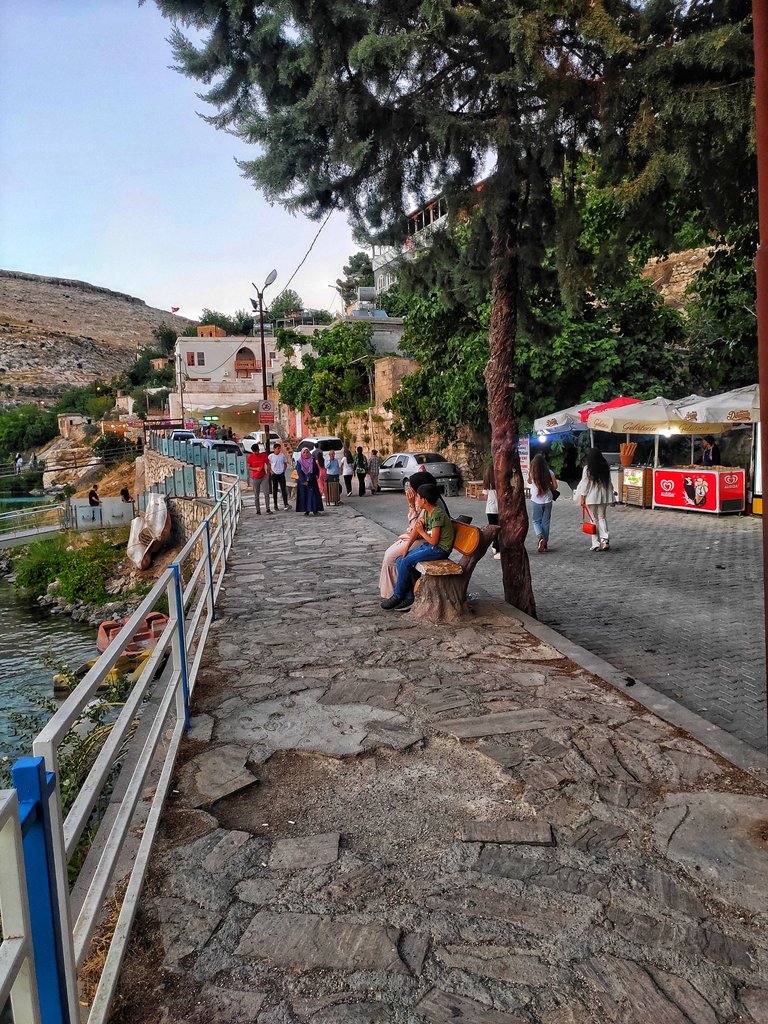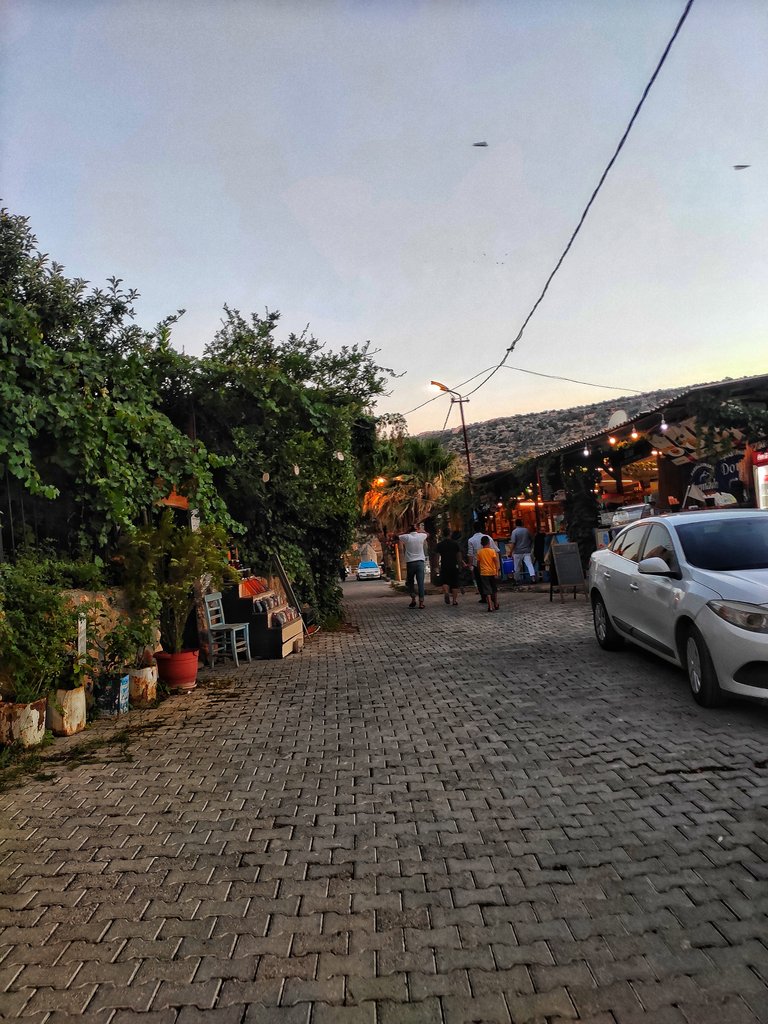 The streets in Halfeti are quite crowded. It is possible to see tourists coming from all over the world to see this place.
The good thing is that the streets are quite wide.
No matter how many people there are, it does not cause an overwhelming crowd.
There are also resting areas created to sit and relax on the streets.
Halfetide bulunan sokaklar oldukça kalabalık bir yapıya sahiptir. Dünyanın her tarafından burayı görmek için gelen turistleri görmek mümkündür.
İyi olan tarafı ise sokakların oldukça geniş olmasıdır.
Burada gezerken insanlar ne kadar çok olursa olsun bunaltıcı bir kalabalığa sebep olmuyor.
Sokaklarda oturup dinlenmek için oluşturulmuş dinlenme alanları da mevcut.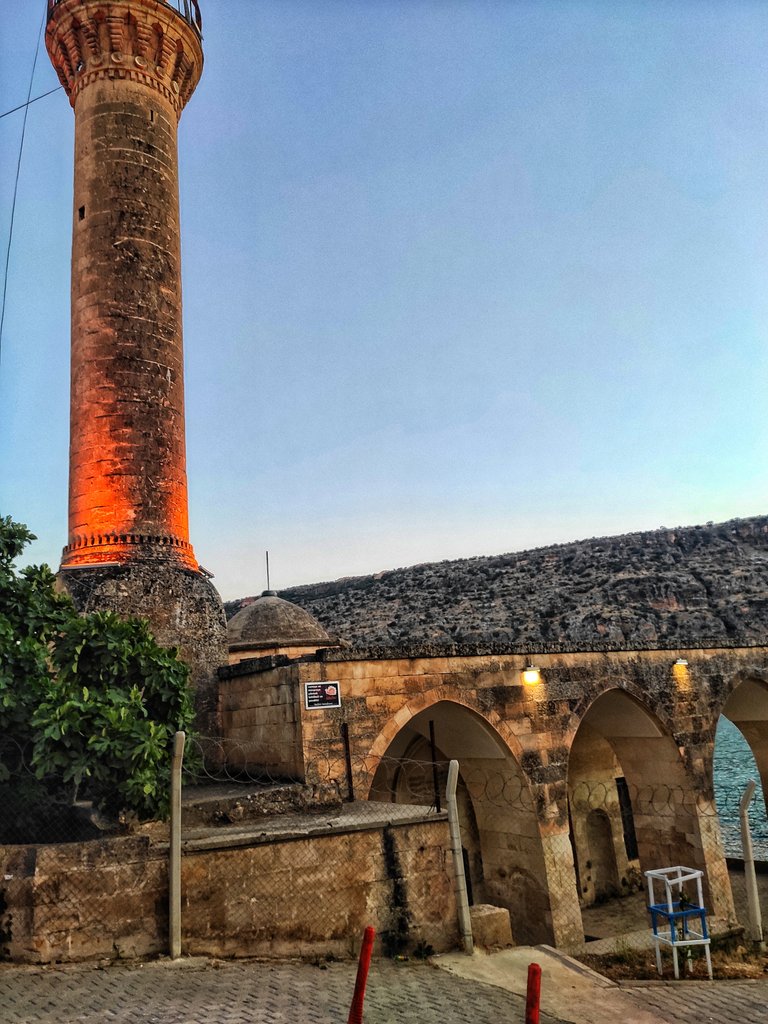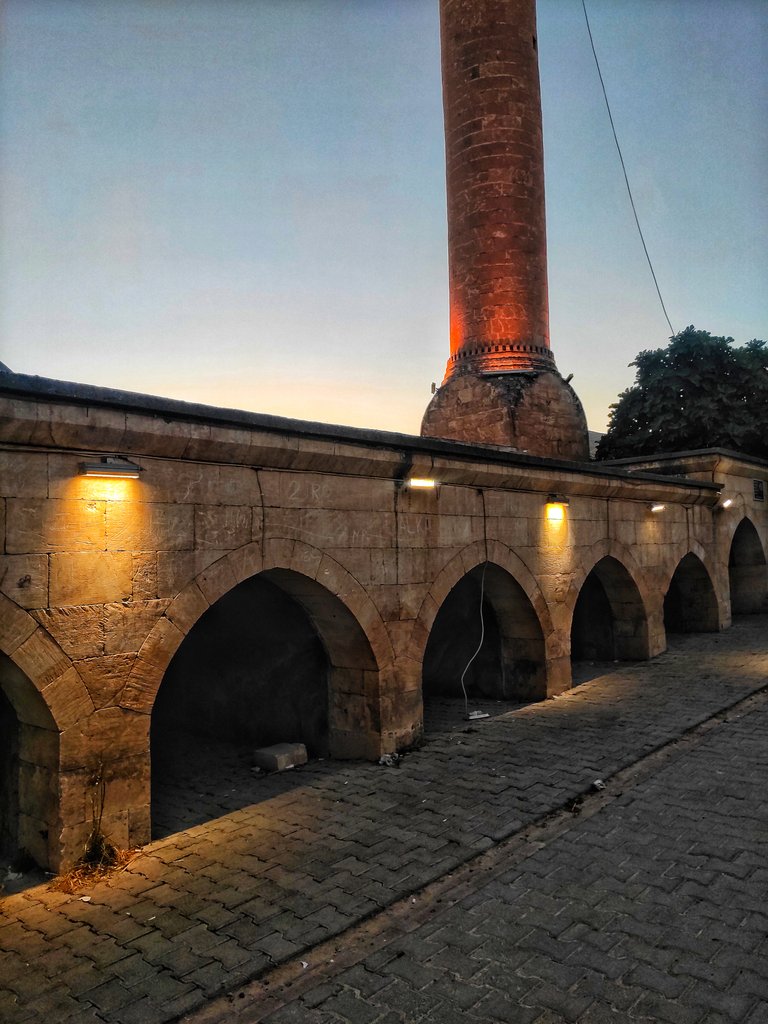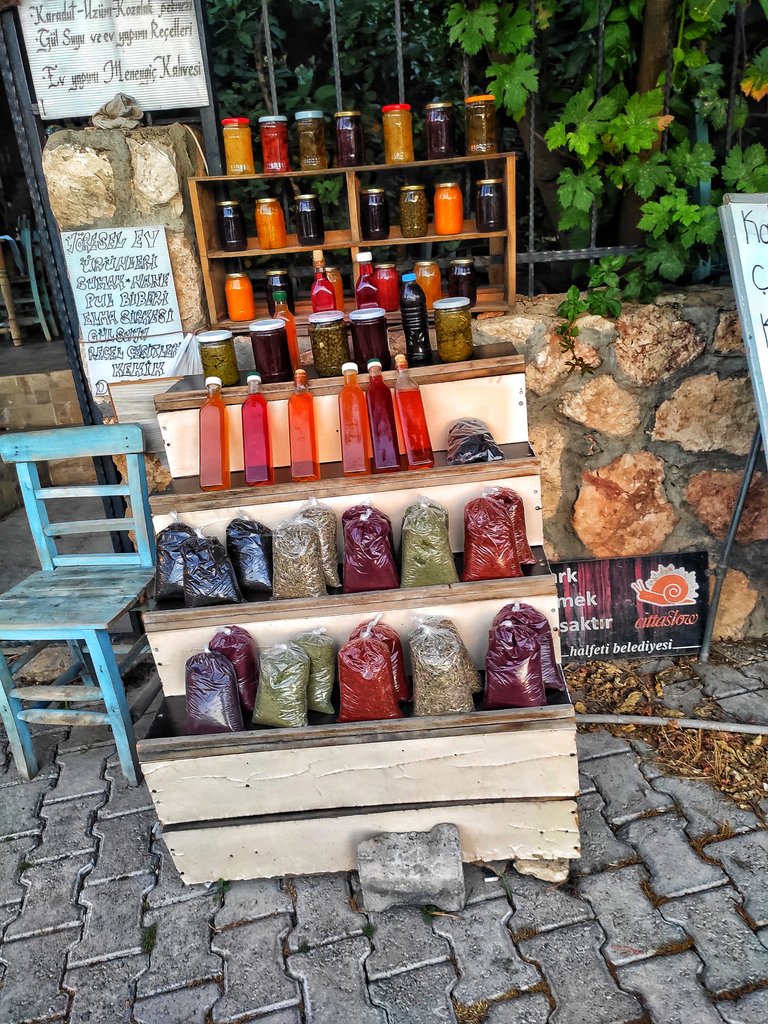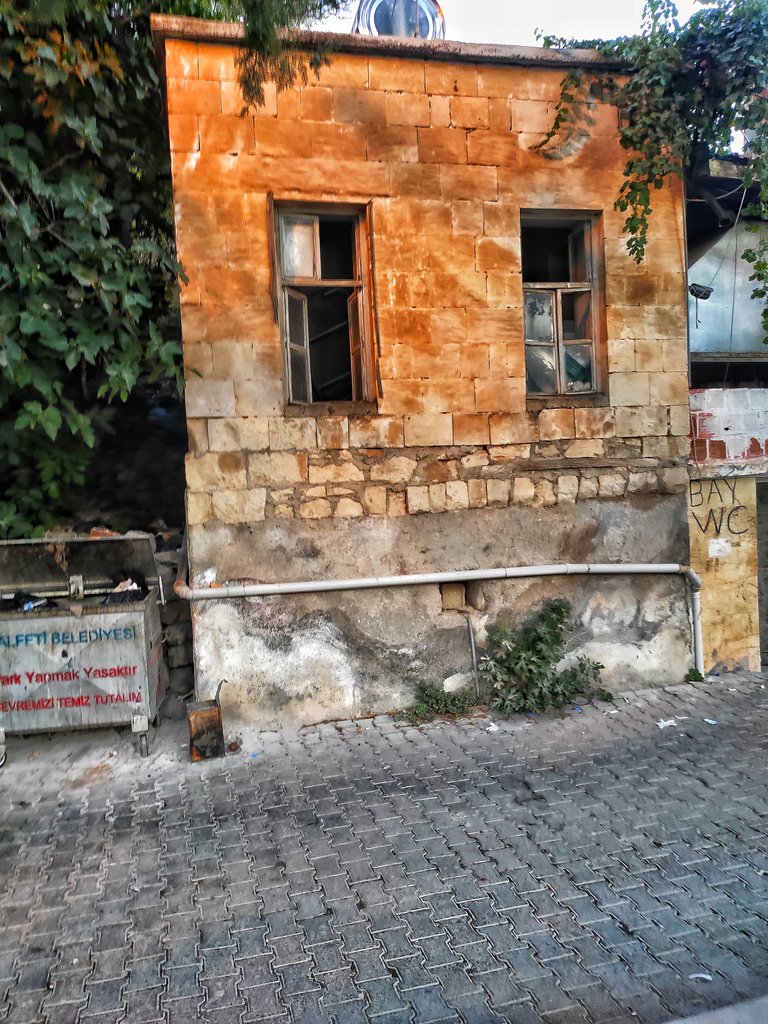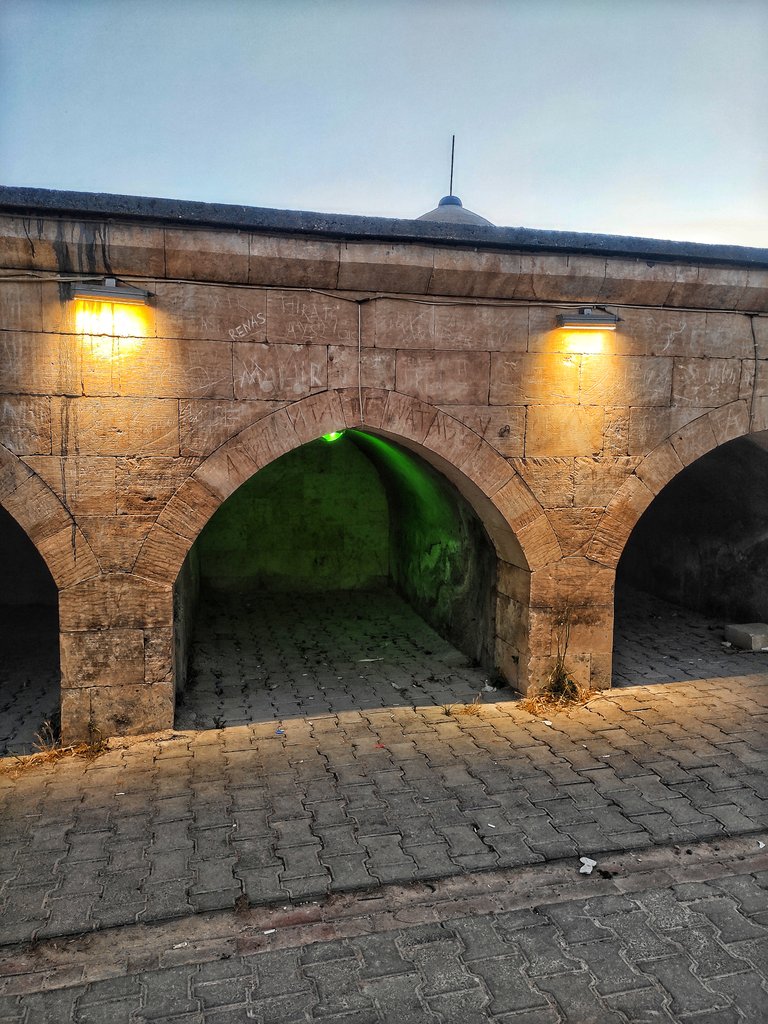 Lastly, we visited my favorite places. I love historical places. These places constitute the oldest structures of the city.
The best part is that they were built right next to the water. That's why I already stated that it is my favorite places.
These places have added a different atmosphere to Halfeti.
They have come through time and reached the present day.
I end my post here.
My advice to you is to come and see these places.
Take care of yourselves.
See you.
En son olarak en sevdiğim mekanları gezdik.Tarihi yerleri çok seviyorum. Bu yerlerde şehrin en eski yapılarını oluşturuyor.
Güzel olan kısımların başında suyun hemen yanında yapılmış olmalarıdır. Onun için zaten en sevdiğim yerler diye belirttim.
Bu mekanlar Halfetiye farklı bir hava katmış durumda.
Zamanın içinden gelip günümüze ulaşmışlardır.
Buradaki yazımı burada sonlandırıyorum.
Sizlere tavsiyem gelip buraları yerinde görmenizdir.
Kendinize iyi bakın.
Görüşmek üzere.
---
---