[ENG-SPA] Challenge 2 overcome. Pet collars 🐶 with scrap material//Reto 2 superado. Collares para mascotas 🐶 con material de provecho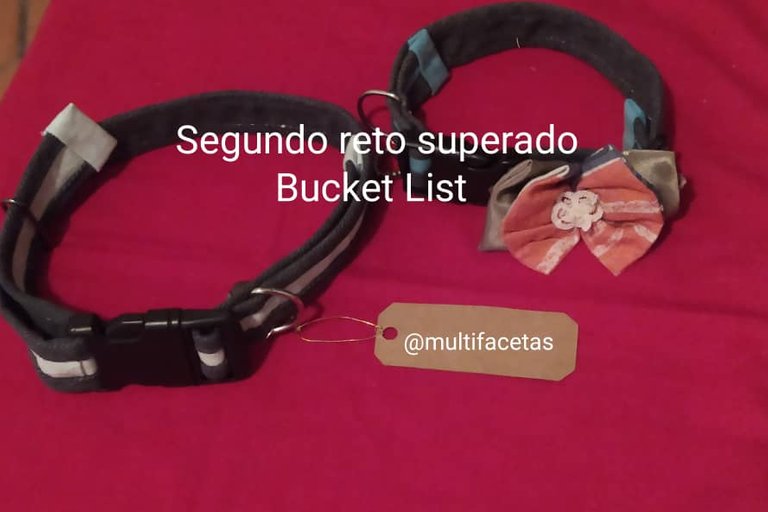 ---
Welcome to my blog//Bienvenidos a mi blog
    The only way to do great work is to love what you do.
                            - Steve Jobs
    El único modo de hacer un gran trabajo es amar lo que haces
                            - Steve Jobs

Hello #hive friends.
Among my household chores, I made this craft which is made up of some collars for the favorite pet at home, my dogs 🐶, one for a poodle puppy, the other for my son's dog 🐶, which is called coky. Although it has been difficult to publish between Sunday and Tuesday with internet failures and when there was signal 🛑 they discounted the money without having enjoyed the service, we are helpless, without services and without respect or consideration. How sad, but I take refuge in this craft to distract me a little and also meet the challenge of the Bucket List. Without further ado, I will give details of the process.
Hola amigos de #hive.

Saludos a la comunidad #NeedleWorkMonday. Feliz miércoles.
Entre mis tareas del hogar, he realizado esta manualidad que se compone por unos collares para la mascota preferida de casa, mis perros🐶, uno para una perrita poodle, el otro para el perro🐶 de mi hijo, el cual se llama coky. Aunque ha sido difícil publicar entre el domingo y martes con fallas de internet y cuando hubo señal 🛑 nos descontaron el dinero sin haber disfrutado el servicio, estamos indefensos, sin servicios y sin respeto ni consideración. ¡Qué tristeza!, pero me refugio en esta manualidad para distraerme un poco y también cumplir con el reto del Bucket List. Sin mas que hacer paso a dar detalles de su proceso.
---
Step by step//Paso a paso
---
Materials//Materiales:
---
Denim fabric scraps.
Blue and light green fabric scraps.
02 plastic brooches.
02 rings.
Ornaments: 01 ribbon, 01 heart, 01 puppy🐶.
Scissors.
Measuring tape.
Retazos de tela jeans.
Retazos de tela azul y verde claro.
02 broches plásticos.
02 argollas.
Adornos: 01 lazo, 01 corazón, un perrito🐶.
Tijera.
Cinta métrica.
---
Process//Proceso:
---
I had scraps of fabric, jeans and scraps of two blue and green pants.
With the tape measure I measured several pieces, to make the design.
With the scissors I proceeded to cut two 50x5 cm rectangles (jeans and blue).
I cut two rectangles 65x5 cm (jeans and green).
Tenía restos de tela, jeans y retazos de dos pantalones azul y verde.
Con la cinta métrica medí varios trozos, para hacer el diseño.
Con la tijera procedí a cortar dos rectángulos 50x5 cm.(jeans y azul).
Corté dos rectángulos 65x5 cm de color jeans y verde.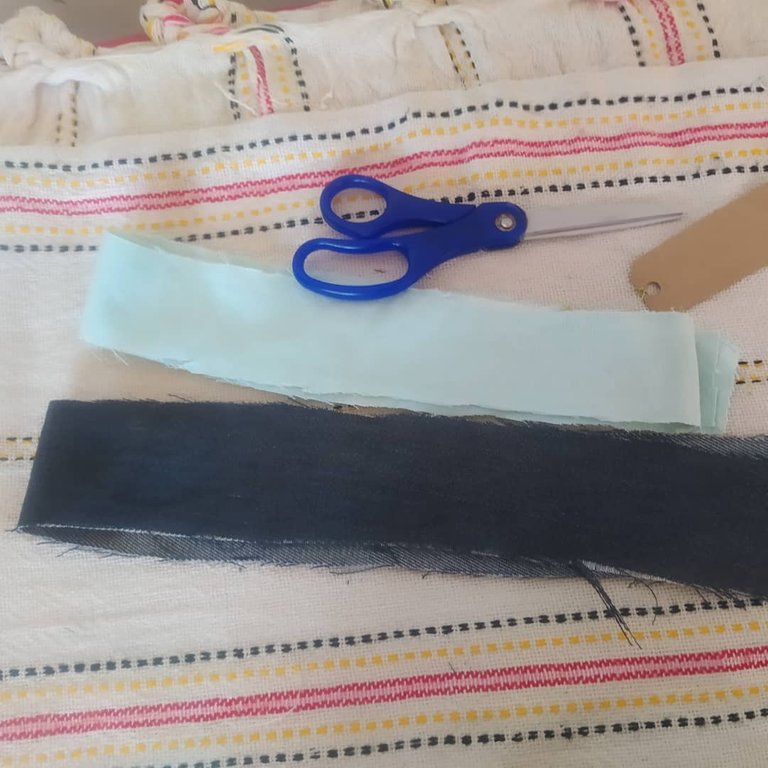 I proceeded in parallel to sew both sizes.
Procedí en forma paralela coser ambos tamaño.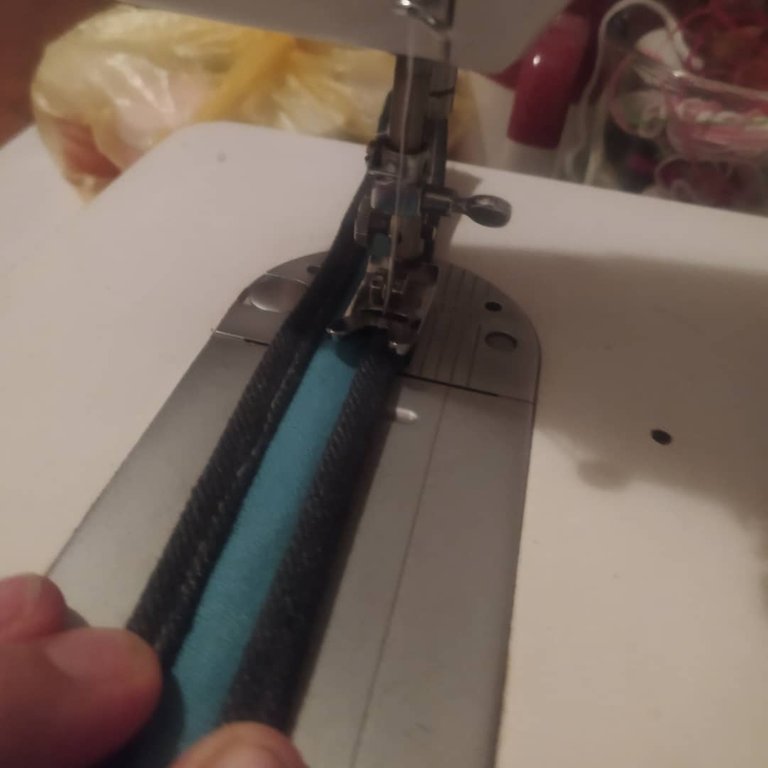 Assembly//Ensamblado:
---
After sewing the strips, the pieces were installed.
It was sewn where the rings go.
A piece of fabric was placed on the ends of the necklaces to give them an esthetic touch.
Several pieces were added such as ornaments, a bow, a heart and a little dog.
Luego de coser las tiras, se le instalaron las piezas.
Se cosió donde van las argollas.
En las puntas de los collares se le colocó un trozo de tela para darle toque estético.
Se les agregaron varias piezas como adornos, lazo, un corazón y un perrito🐶.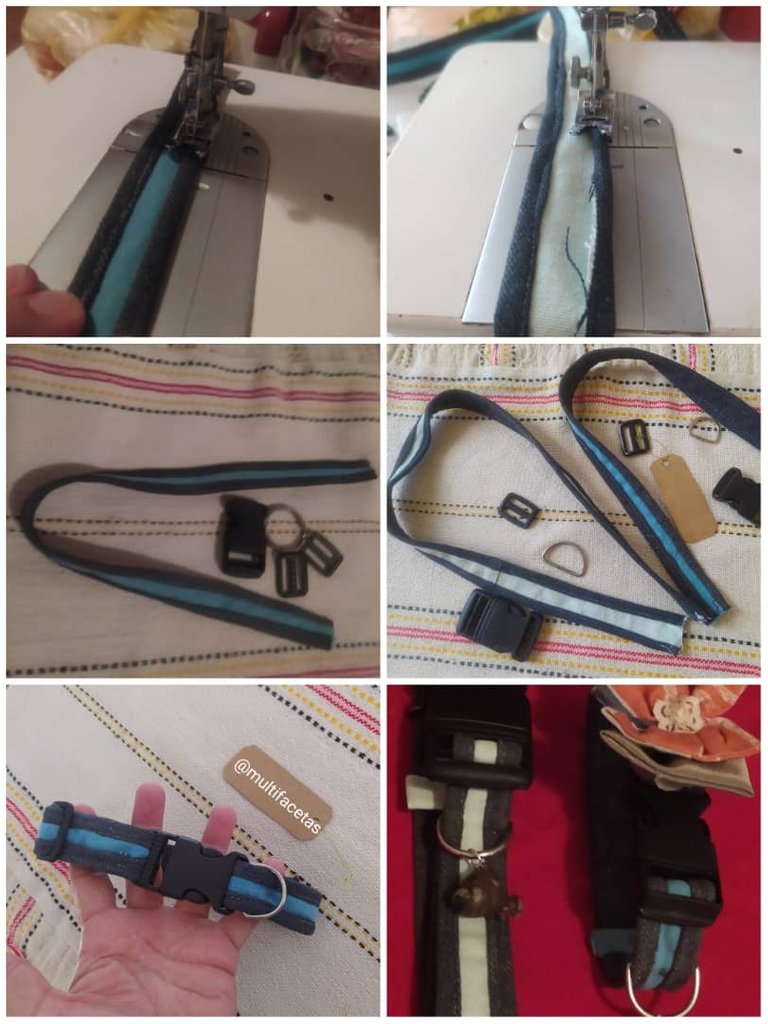 ---
… And ready the two collars for the pets 🐶 in my home.
As hyperinflation is accelerating and rampant, I try to economize on expenses, and the collars were worn, and I had some materials such as rings and clasps. So I decided to design these necklaces with fabric, jeans and another fabric of a different color for contrast and to make them look colorful.
… Y listo los dos collares para las mascotas🐶 de mi hogar.
Como la hiperinflación está acelerada y galopante, trato de economizar gastos, y los collares estaban desgastados, y tenía algunos materiales como las argollas y los broches. Entonces me animé a diseñar estos collares con tela, jeans y otra tela de otro color para el contraste y se vean vistosos.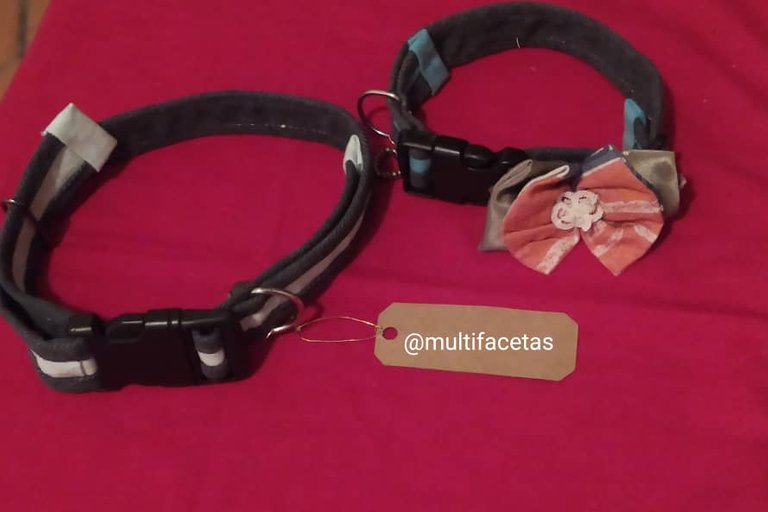 ---
Many times one feels pressured by circumstances on a daily basis, but at the same time we have ways of escape that we must use and art in any facet such as cooking, gardening, crafts, sports, writing. I invite you to use any of these allies to have a little peace in the midst of chaos.
Muchas veces uno se siente presionada por las circunstancias diariamente, pero al mismo tiempo tenemos vías de escape que debemos utilizar y el arte en cualquier faceta como la cocina, la jardinería, las manualidades, el deporte, la escritura. Invito accionar cualquier de estos aliados para tener un poco de paz en medio de lo caótico.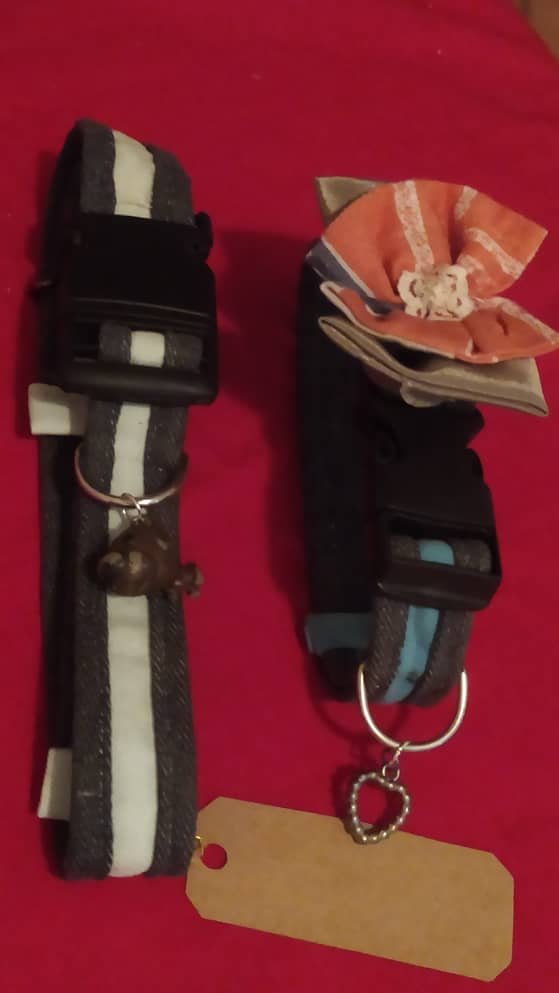 ---
Here is my dog 🐶 wearing her collar.
Aqui está mi perrita🐶 luciendo su collar.
---
As I am a person with many defects, one of them is my responsibility and in the #Bucket List I placed to make a dog collar🐶, but I made two, I think they are easy and with useful material, it is resistant, even washable. I'm happy because the challenge is over, I hope to present the next one very soon. And thanks to the #NeedleWorkMonday community for giving us this initiative that makes our creativity develop.
Como soy una persona con muchos defectos, uno de ellos es mi responsabilidad y en el #Bucket List coloqué realizar un collar para perros🐶, pero hice dos, me parece que son fáciles y con material de provecho, es resistente, hasta lavables. Estoy contenta porque el Reto está superado, espero muy pronto presentar el siguiente. Y gracias a la comunidad #NeedleWorkMonday por darnos esta iniciativa que hace que se desarrolle nuestra creatividad.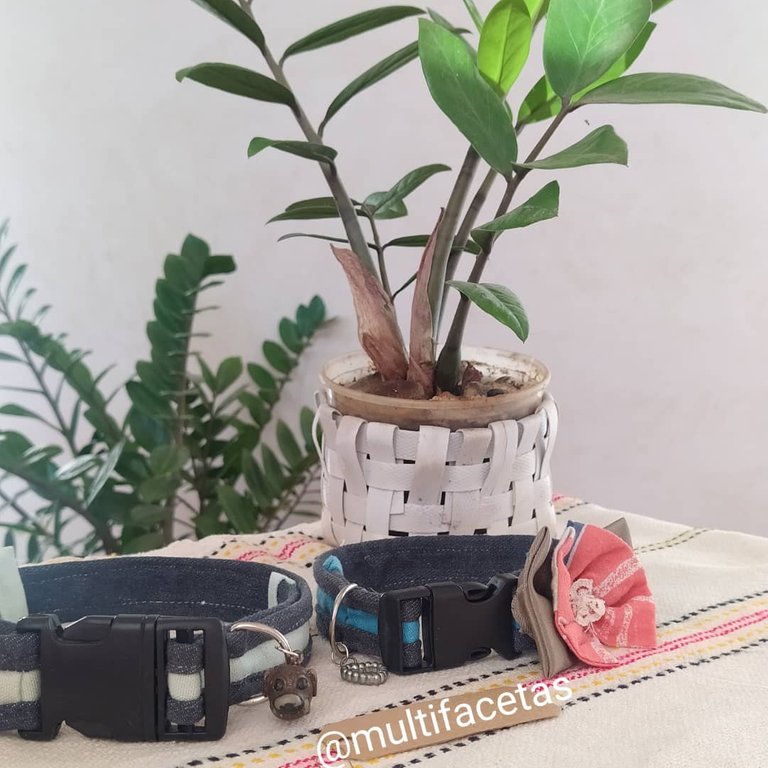 ---
💖💖💖Everything with LOVE is achieved💖💖💖
💖💖💖Todo con AMOR se logra 💖💖💖
---
So much for my publication. Thank you for reading.❤
Hasta aquí mi publicación. Gracias por leer.❤
---
Texts and photos are my authorship.
Translation with Deepl. Photo taken with Xiaomi Redmi Note 8.
Banner and text separator created with Canva.
Los textos y las fotos son de mi autoría.
Traducción con Deepl. Foto tomada con el Xiaomi Redmi Note 8.
Banner y separador de texto creado con Canva.
---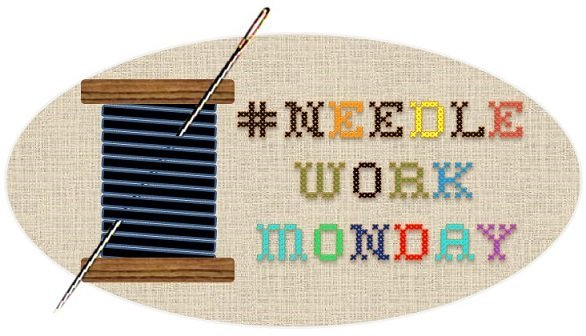 ---
---