[ENG-SPA] NeedleWorkYourBucketList: 4th. Challenge overcome: Jeans-printed bag //4to. Reto superado: Bolso Jeans-estampado.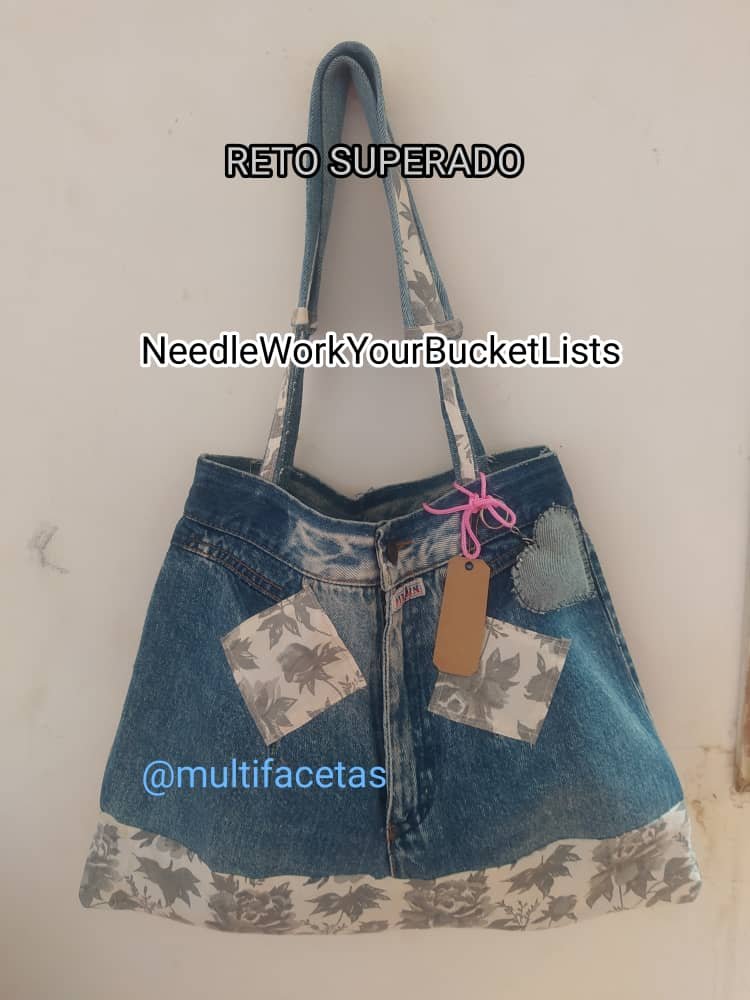 ---
Welcome to my blog//Bienvenidos a mi blog
    The only way to do great work is to love what you do.
                            - Steve Jobs
    El único modo de hacer un gran trabajo es amar lo que haces
                            - Steve Jobs

This project was planned to be published in the morning, but I had to postpone it. After doing the extra homework I finally started writing thinking about posting it today even if it's late. I have to take everything calmly, I don't want to stress myself, for my sake, sometimes we punish ourselves for something we can't change, so, I have decided to take it very calmly.
I am happy because I have managed to finish #BucketList challenge 4, which consists of a bag with a printed fabric and jeans design, with details of three patches and 02 handles different from the ones presented. As always when I have a challenge my head turns many times looking for a design that is not repetitive, it must have some detail that makes the difference. This Thursday after my daily chores I set out at night to cut several fabrics, textures and colors, but I chose the printed fabric in gray tones with motifs of roses. Then devise the type of handles that were comfortable and attractive, achieving the model, in the process I had several difficulties as the coil was left without threads, I proceeded to fill and everything was tangled, because in my mind I had pending to give dinner early and it was already 6:00 pm.
Este proyecto lo tenía planeado para publicarlo en la mañana, pero lo tuve que posponer. Luego de hacer la tarea extra por fin comencé a escribir pensando en publicarlo hoy asi sea tarde. Tengo que tomar todo con calma, no quiero estresarme, por mi bien, a veces uno se castiga por algo que no podemos cambiar, entonces, he decidido tomarlo con mucha calma.

Estoy feliz porque he logrado terminar el reto 4 del #BucketList, el cual consiste en un bolso con un diseño de tela estampada y jeans, con detalles de tres parches y 02 asas diferentes a las presentadas. Como siempre cuando tengo un reto mi cabeza da muchas vueltas buscando que el diseño no sea repetitivo, debe tener algún detalle que haga la diferencia. Este jueves después de mis tareas cotidianas me dispuse en la noche cortar varias telas, texturas y colores, pero elegí la tela estampada de tonos grises con motivos de unas rosas. Luego idear el tipo de asas que fueran cómodas y atractivas, logrando conseguir el modelo, entre el proceso tuve varias dificultades como la bobina quedó sin hilos, procedí a rellenar y se enredó todo, porque en mi mente tenía pendiente dar la cena temprano ya eran las 6:00 pm.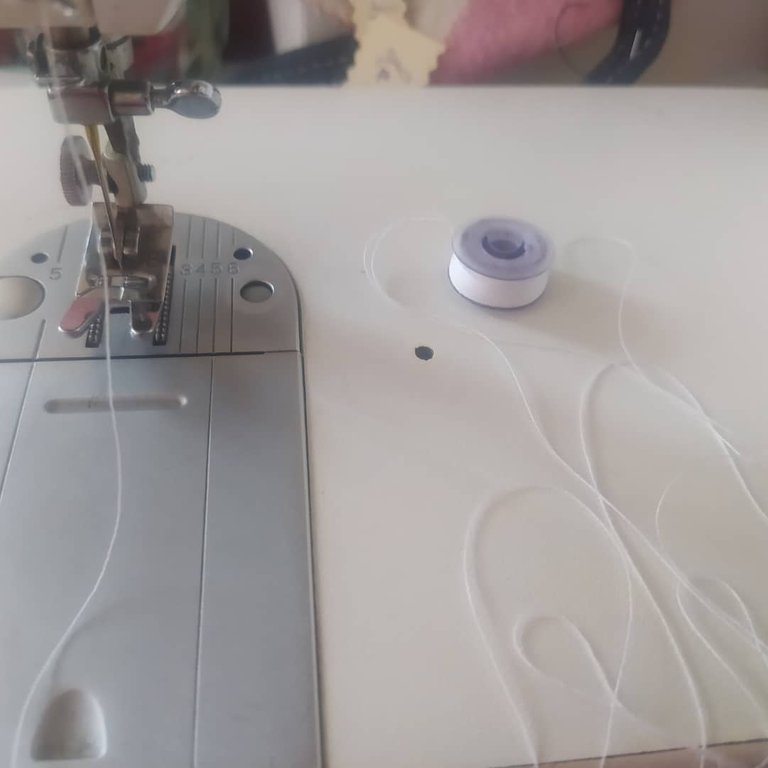 ---
I took a break, had dinner and a few minutes of rest. I unraveled the bobbin, installed it and continued the sewing work, after a while another irregular situation arose, I have told you that my machine cannot sew very hard fabrics and every time I try the needle breaks, I had to replace it and I continued my sewing journey until late at night. Then I went to sleep.
Hice una pausa cenamos y unos minutos de descanso. Desenredé la bobina, la instalé y continué la labor de costura, al rato surgió otra situación irregular, les he comentado que mi máquina no puede coser telas muy duras y cada vez que intento se quiebra la aguja, tuve que reemplazarla y seguí mi travesía de la costura hasta altas horas de noche. Luego me fui a dormir.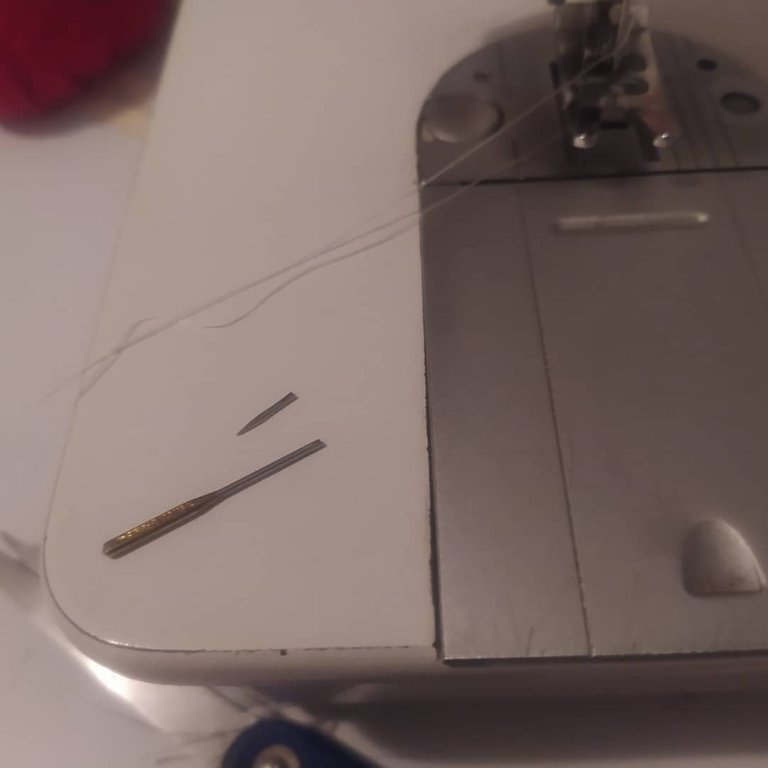 ---
This Friday I had planned to write the process and assemble the photos and post before 8:00 am, but I had to clean some areas of the gardens because I had a visit scheduled and I had to have my house looking good. Finally today I am posting. Well my friends, let's move on to the brief explanation of the process.
Este viernes tenía pensado escribir el proceso y montar las fotos y publicar antes de las 8:00 am, pero me surgió la tarea de limpiar unas áreas de los jardines porque tenía una visita programada y debía tener mi casa una buena apariencia. Por fin hoy estoy publicando. Bueno mis amigos, pasemos a la explicación brevemente del proceso.
---
Step by step//Paso a paso
---
Materials//Materiales:
---
01 old-fashioned shorts.
Patches of printed fabric.
Pieces of jeans (handles).
Scissors.
Tape measure.
Silicone.
01 pantalón corto pasado de moda.
Retazos de tela estampada.
Retazos de jeans (Asas).
Tijera.
Cinta métrica.
Silicón.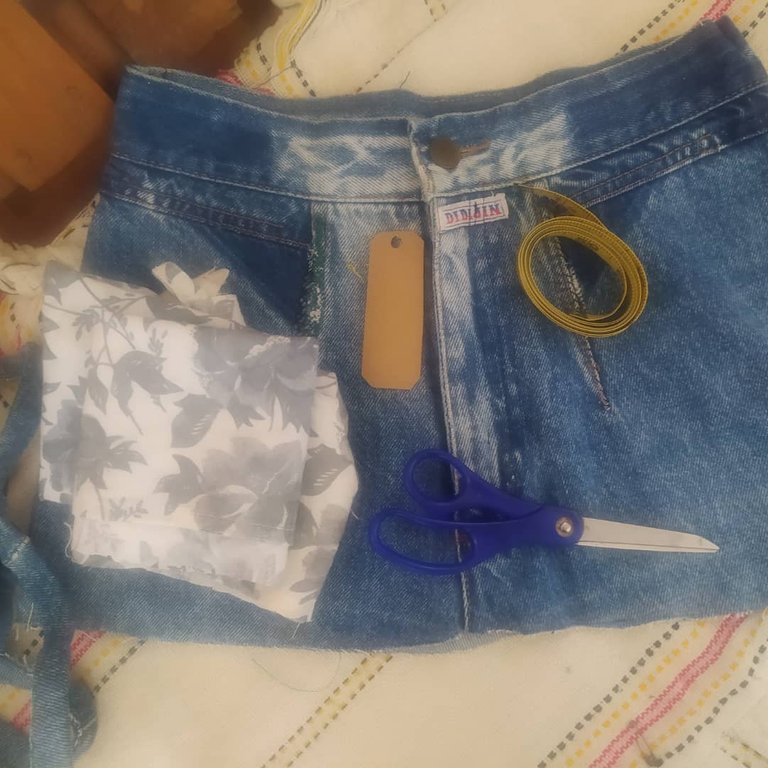 ---
Process//Proceso:
---
With the scissors we cut the shorts to level the fabric.
Con la tijera cortamos el pantalón corto para nivelar la tela.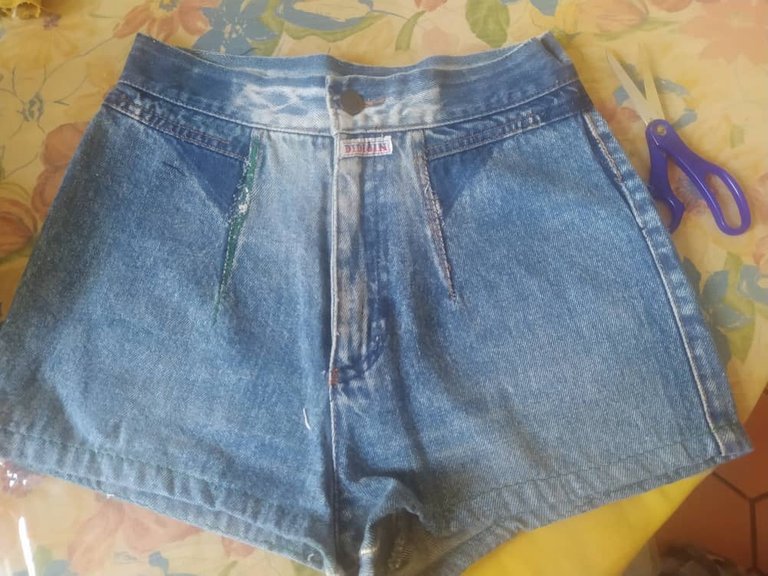 With the tape measure we measure the distance from the bottom.
With that measurement we cut the 41x29 cm rectangle of the gray printed fabric.
I proceeded to sew the back of the printed fabric and the jeans fabric (background).
With the gray printed fabric I made 03 squares 8x8.
I chose three places and sewed them on the jeans fabric.
Con la cinta métrica medimos la distancia del fondo.
Con esa medida cortamos el rectángulo 41x29 cm de la tela estampada de grises.
Procedí a coser por el revés la tela estampada y la tela jeans(fondo).
Con la tela estampada de grises hice 03 cuadrados 8x8.
Elegí tres sitios y los cosí sobre la tela jeans.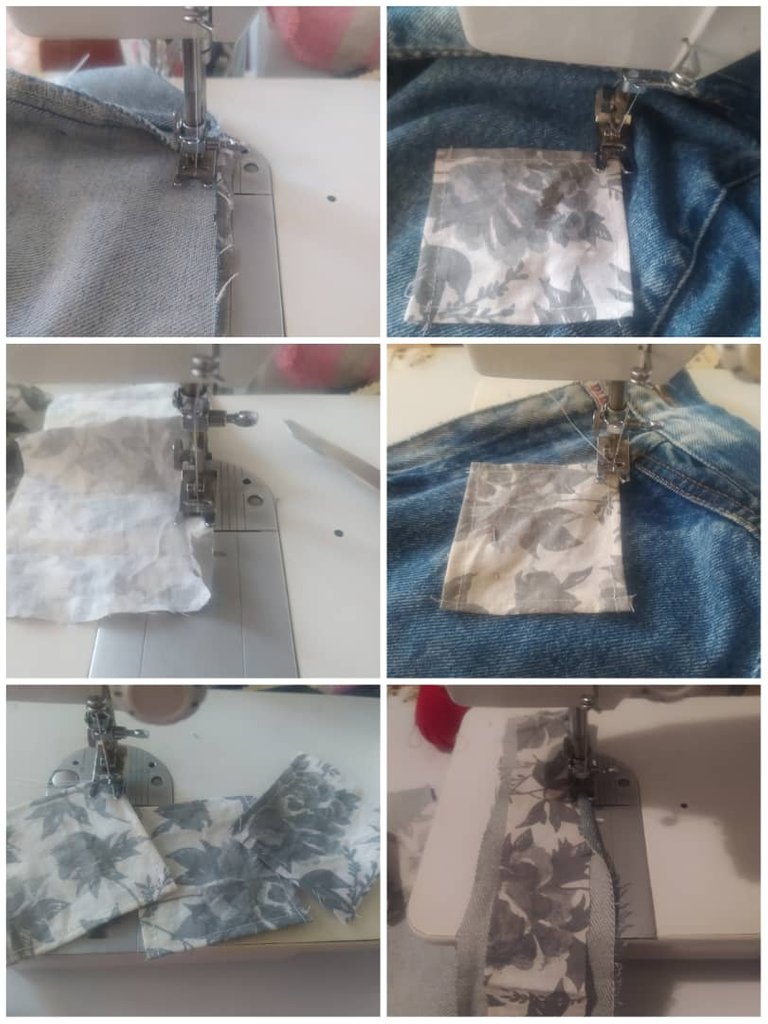 ---
Assembly//Ensamblado:
---
I made the 02 handles with jeans fabric and printed fabric.
I proceeded to sew the handles on the top of the bag.
With silicone I glued a printed ribbon on the handles to give a nice finish.
Hice las 02 asas con tela jeans y tela estampada.
Se procede a coser las asas en la parte superior del bolso.
Con silicón pegué una cinta estampada en las asas para dar un buen acabado.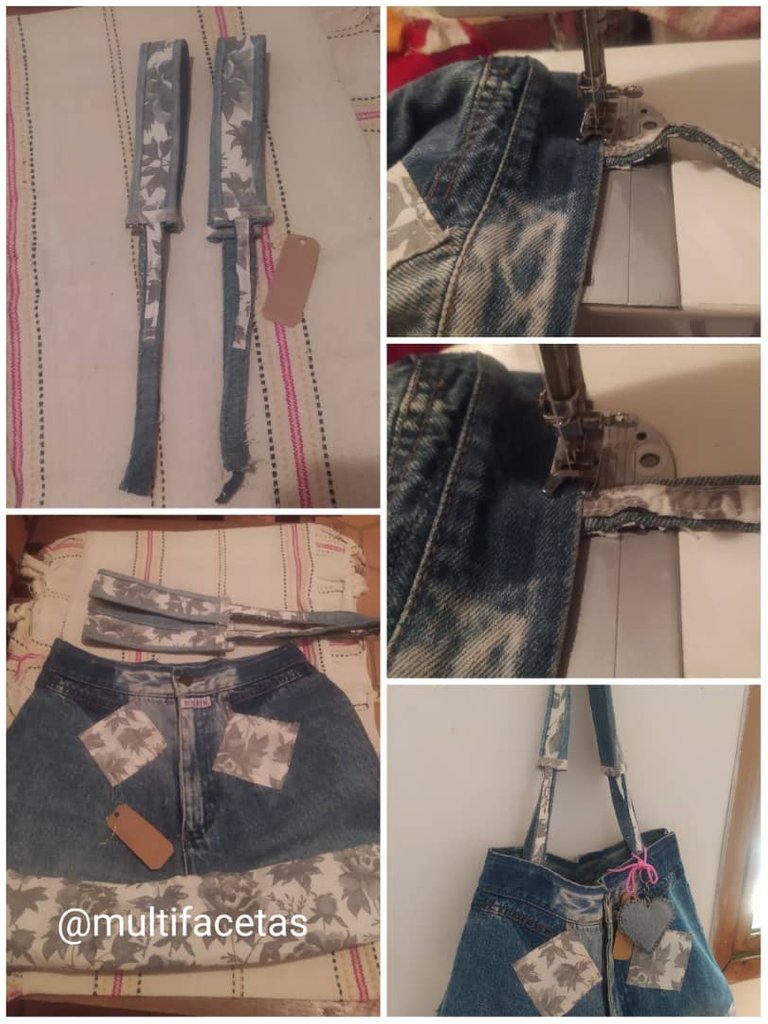 ---
... And my bag is ready to show off at any event, it is simple, comfortable and spacious.
Making this kind of handicraft entertains me, and serves me as a catharsis to lead a slower life, because the situation of the country is more intense every day. Many times, one is faced with traumatic moments such as idleness, seeing piles of garbage, chaos of services, insecurity, hyperinflation, hunger and so many other calamities that it is better to start sewing, knitting, painting, drawing.
… Y listo mi bolso para lucir en cualquier evento, es sencillo, cómodo y espacioso.

Realizar este tipo de manualidad me entretiene, y me sirve de catarsis para llevar la vida mas pausada, porque la situación del país cada día es mas intensa. Muchas veces, uno se enfrenta a momentos traumáticos como la desidia, ver montones de basura, caos de los servicios, inseguridad, hiperinflación, hambre y otras tantas calamidades que es mejor ponerse a coser, tejer, pintar, dibujar.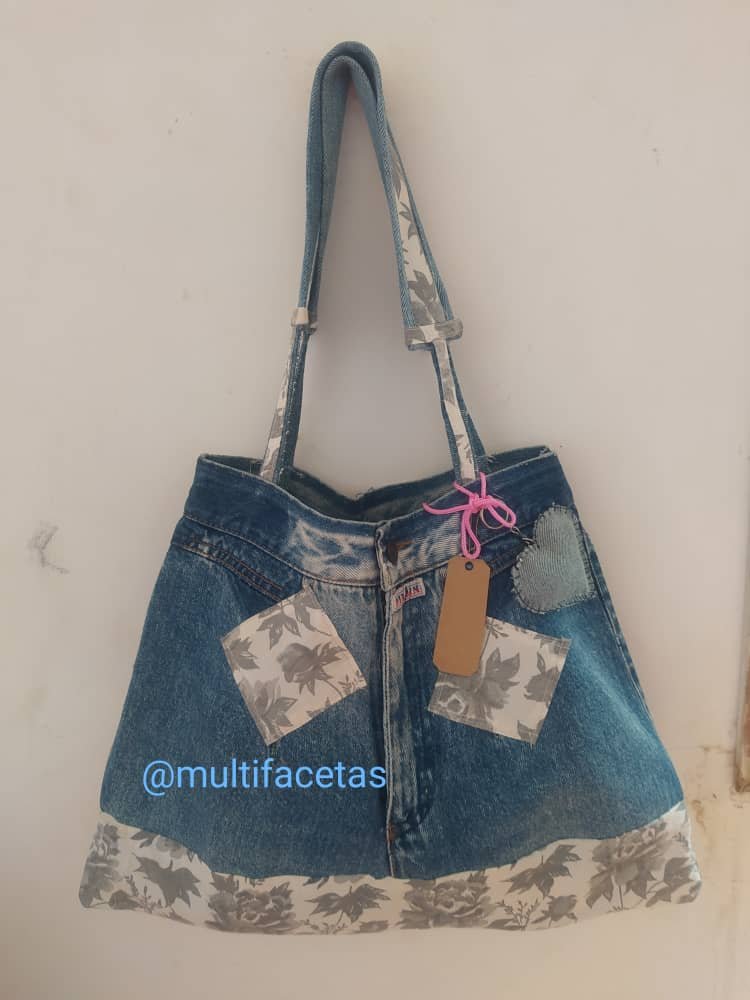 ---
I like to make these bags because they are unique designs, with recycled fabric and very useful in my home, I can combine them according to my closet and event. I already have a collection. Various colors, textures and models.
Me gusta hacer estos bolsos porque son diseños únicos, con tela reciclada y muy útiles en mi hogar, puedo combinarlos según mi closet y evento. Ya tengo una colección. Varios colores, texturas y modelos.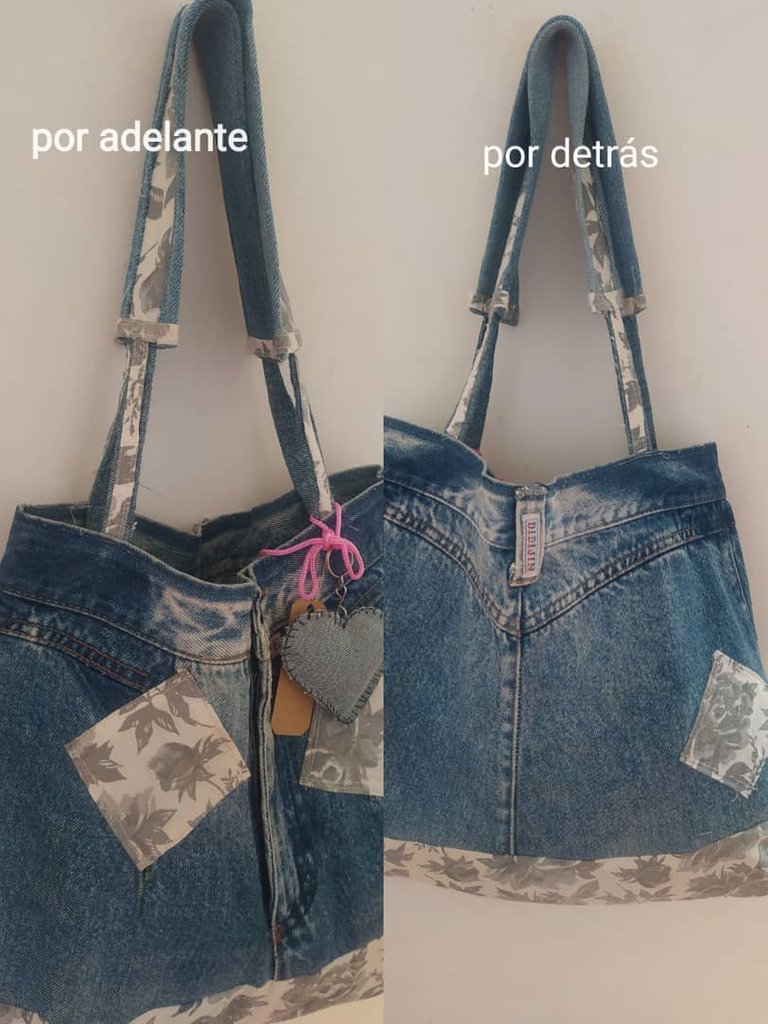 ---
I present my collection of recycled bags, I invite you to use jeans fabric, giving a second chance to this resource. Applying the three Rs: Reduce, Reuse and Recycle. Thus contributing to the conservation of the environment and our planet.I also thank the #NeedleWorkMonday community for this #Bucketlist initiative, which makes our WIPs finally give them life, taking them out of the trunk.
Les presento mi colección de bolsos reciclados, invito al uso de la tela de jeans, dándole una segunda oportunidad a este recurso. Aplicando las tres R: Reducir, Reusar y Reciclar. Así se contribuye a la conservación del ambiente y de nuestro planeta. Tambien agradezco a la comunidad #NeedleWorkMonday por esta iniciativa #Bucketlist, que hace que nuestros WIP por fin le demos vidas, sacándolos del baúl.
Well, my friends, I wish you a happy day!.
Bueno, mis amigos les deseo un ¡feliz día!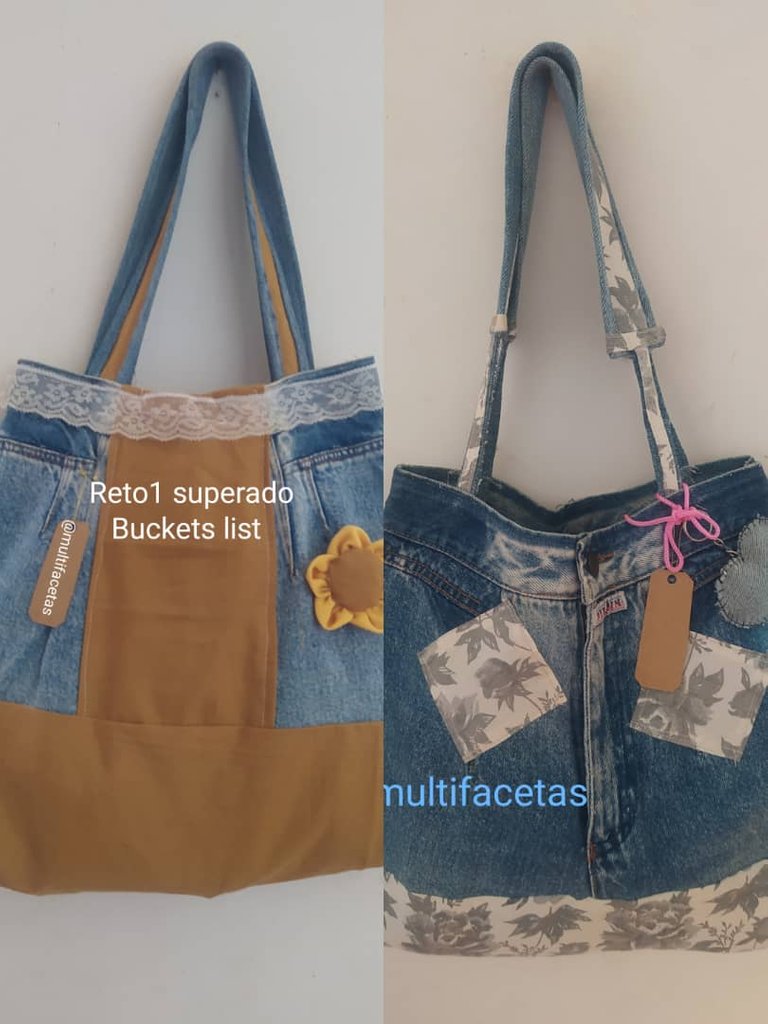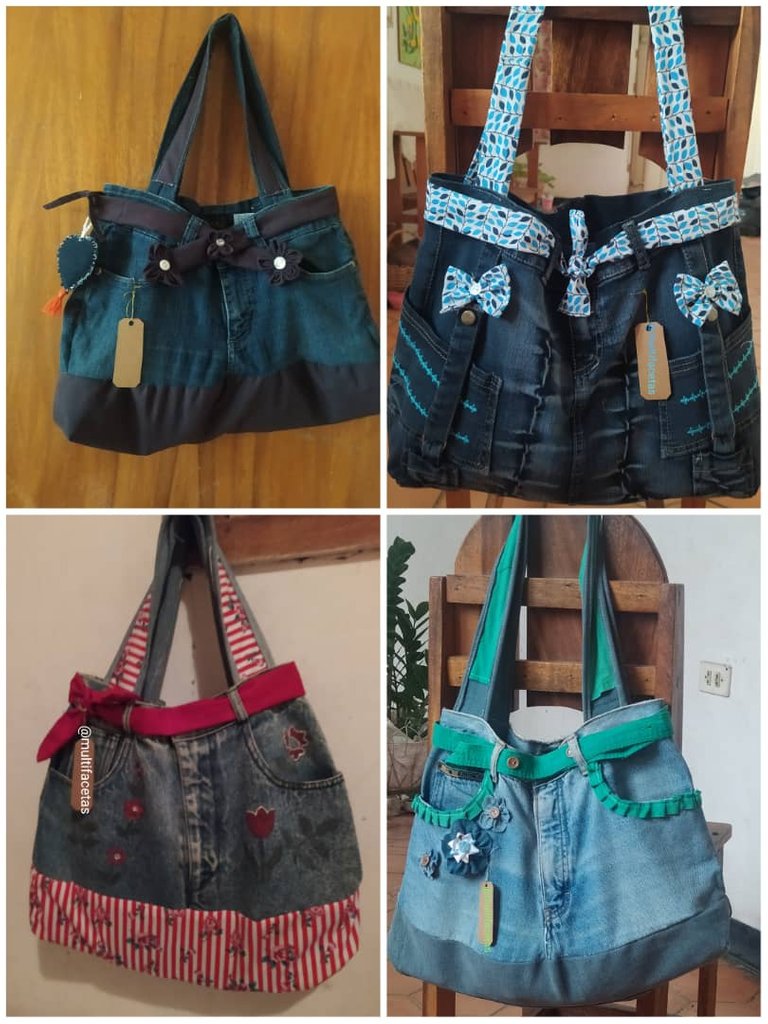 ---
💖💖💖Everything with LOVE is achieved💖💖💖
💖💖💖Todo con AMOR se logra 💖💖💖
---
So much for my publication. Thank you for reading.❤
Hasta aquí mi publicación. Gracias por leer.❤
---
Texts and photos are my authorship.
Translation with Deepl. Photo taken with Xiaomi Redmi Note 8.
Banner and text separator created with Canva.
Los textos y las fotos son de mi autoría.
Traducción con Deepl. Foto tomada con el Xiaomi Redmi Note 8.
Banner y separador de texto creado con Canva.
---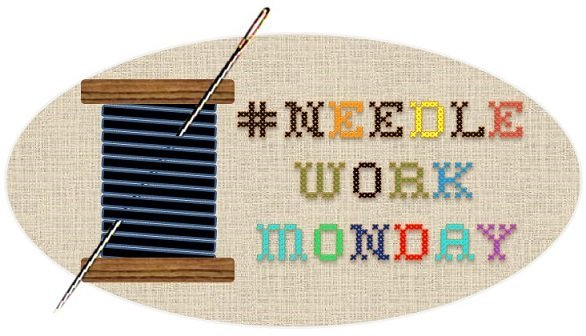 ---
---