[ENG-SPA]Fabric flower headband // Cintillo de flores de tela.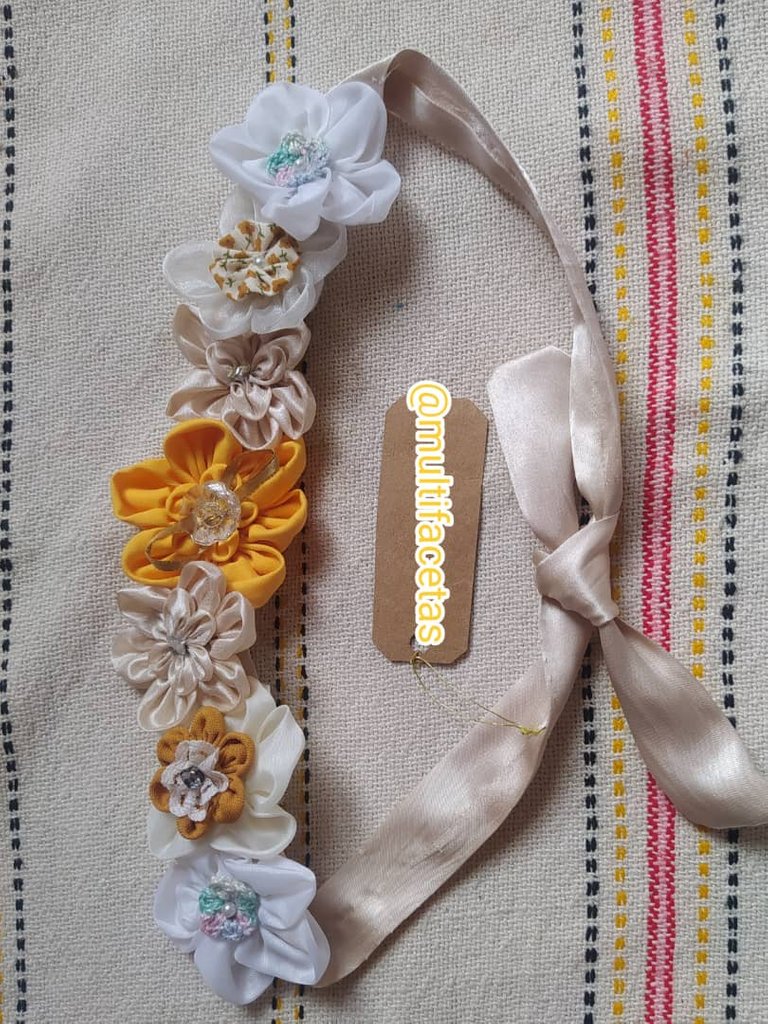 ---
Welcome to my blog//Bienvenidos a mi blog
A dream doesn't come true by magic, it takes sweat, determination and hard work. 
            - Colin Powell

Un sueño no se hace realidad por arte de magia, necesita sudor, determinación y trabajo duro 
            - Colin Powell

Several days ago I have been a little sick, I suffer from chronic rhinitis, I have felt a little discouraged, as it will be that this weekend I did not live in my mind that feeling of ideas to determine what to present on Monday in this community. Rhinitis is a disease that stuns me a little. In my adolescence I suffered from sinusitis and was operated. Then over the years I felt discomfort again, I went to the doctor and he observed through an MRI the deviated septum and now it is rhinitis, every time there is a change of weather, dust, strong odors, the discomfort returns. After a few hours of the day yesterday I was provoked to do a small project that I have had in mind until I finally materialized it today. I looked for fabric scraps of different textures and colors. I decided for soft colors between beige, yellow, mustard, white. This one consists of a fabric headband or ribbon made with a beige stitched strip. I have made it this way because my daughter and I are uncomfortable with plastic headbands, they squeeze us, they bother us in certain points and we can not have them for long, they leave us an unpleasant sensation for several hours when we take them off. So I have made it of fabric that will be tied with a knot gently, this will be for her also because in these hot days using this headband she will feel less hot. By chance a friend of mine came to visit me and got me making this work and she liked it so much that she ordered me one and I have already started making it, but I will finish it tomorrow. Without further details, let's go to the step by step.
Hace varios días he estado un poco enferma, sufro de rinitis crónica, me he sentido un poco desanimada, como será que este fin de semana no viví en mi mente esa sensación de ideas para determinar que presentar el lunes en esta comunidad. La rinitis es una enfermedad que me aturde un poco. En mi adolescencia sufrí sinusitis y fui operada. Luego al trascurrir de los años volví a sentir malestar, fui al médico y observó a través de una resonancia magnética el tabique desviado y ahora es rinitis, cada vez que hay cambio de clima, polvo, olores fuertes vuelve los malestares. Después de unas horas del día ayer me provocó hacer un pequeño proyecto que he tenido en mente hasta que por fin lo materialicé hoy. Busqué retazos de telas de diferentes texturas y colores. Decidí por colores suaves entre beige, amarillos, mostazas, blancos. Este consiste en un cintillo de tela o cinta realizada con una tira cosida de color beige. Lo he efectuado de esta forma porque a mi hija y a mí los cintillos de plástico nos incomodan, nos aprietan, nos molestan en ciertos puntos y no podemos tenerlos por mucho tiempo, nos deja una sensación desagradable por varias horas cuando nos lo quitamos. Entonces lo he hecho de tela que será amarrado con un nudo suavemente, este será para ella También porque en estos días calurosos utilizando este cintillo se sentirá menos calor. Qué casualidad una amiga vino a visitarme y me consiguió haciendo esta labor y le gustó tanto que me encargó una y desde ya la empecé hacer, pero la concluiré mañana. Sin mas detalles vamos al paso a paso.
---
Step by step//Paso a paso
---
Materials//Materiales:
---
Pieces of fabric in white, yellow, beige, mustard and different textures.
01 rectangle of 6×100 cm
Sewing thread.
Sewing needle.
Several circle molds.
Silicone.
04 beads, 05 stones, 02 woven flowers.
Scissors.
Pins.
Retazos de tela de color blanco, amarillo, beige, mostaza y de diferentes texturas.
01 rectángulo de 6x100cm
Hilo de coser.
Aguja de coser.
Varios moldes de círculos.
Silicón.
04 Perlas, 05 piedras, 02 flores tejidas.
Tijeras.
Alfileres.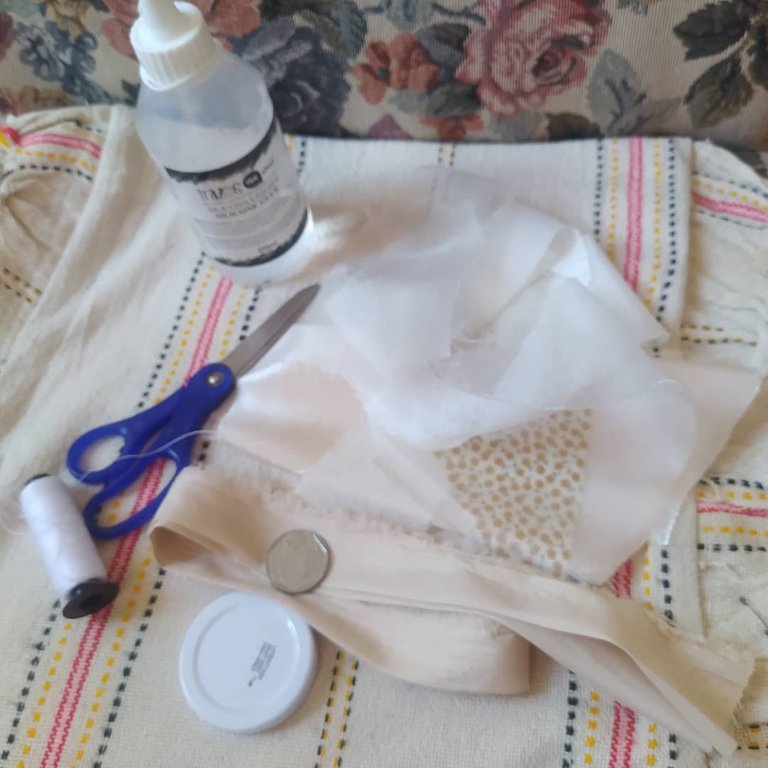 ---
Process//Proceso:
---
A 6x60 cm strip of beige fabric is sewn.
Se cose una tira de tela 6x60 cm color beige.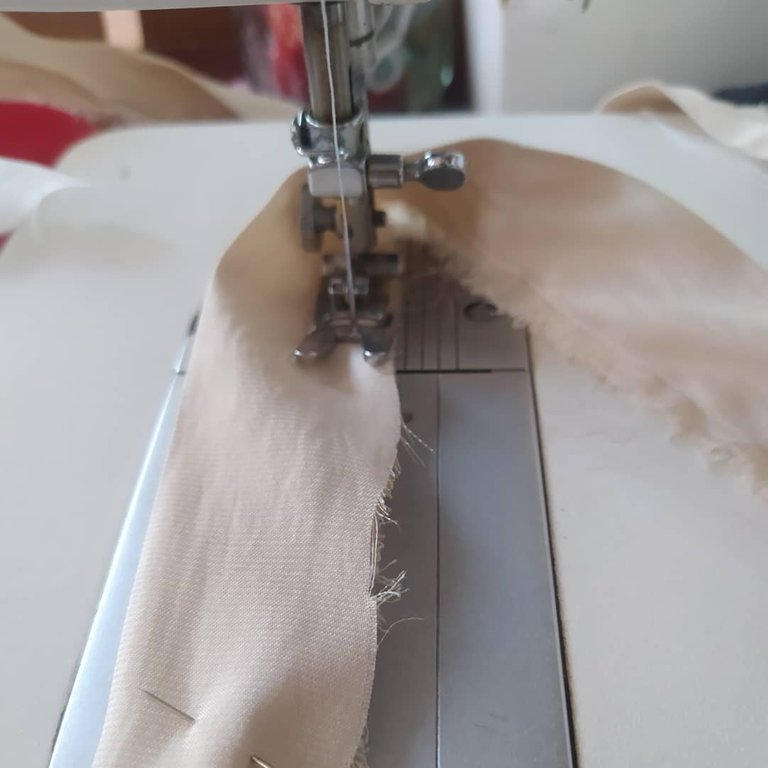 ---
-The circle molds (coins, lids) were used on the different pieces.
With pencil they were marked on the fabrics.
With the scissors 70 circles were cut.
47 large and 23 small circles.
En los diferentes retazos se emplearon los moldes de círculos (monedas, tapas)
Con lápiz se marcaron sobre las telas.
Con la tijera se corta 70 círculos.
47 círculos grandes y 23 pequeños.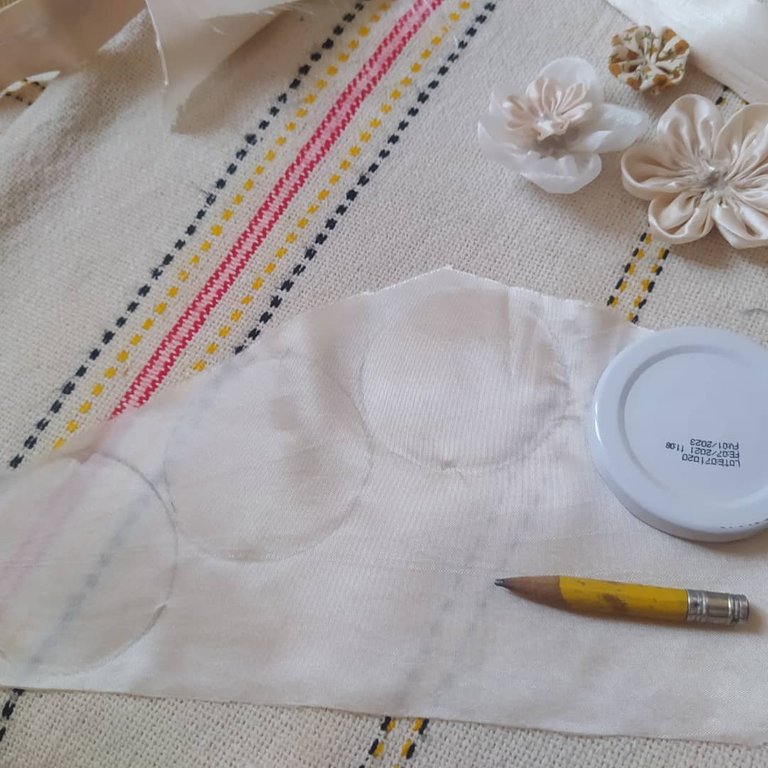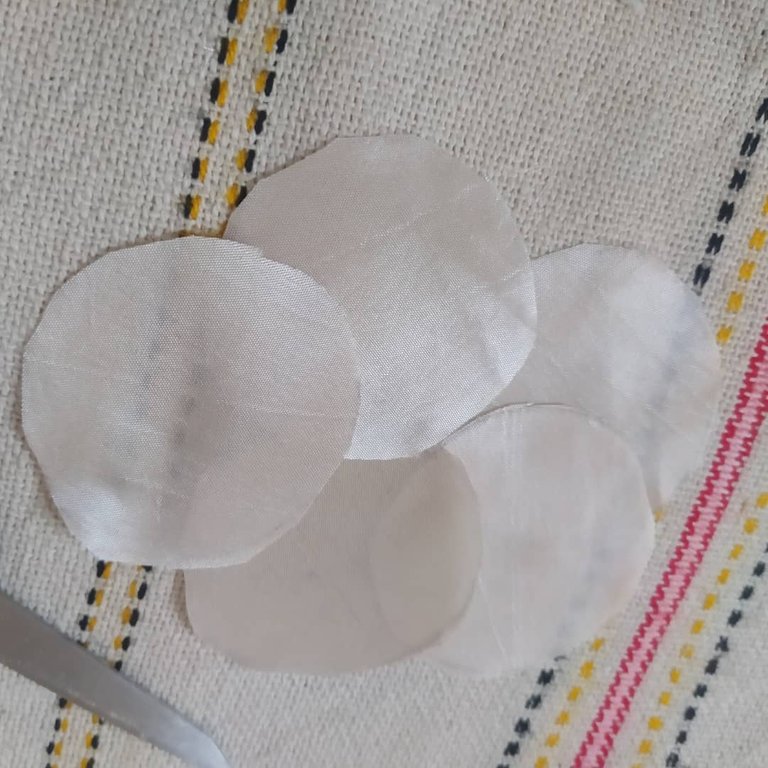 ---
Assembly//Ensamblado:
---
For each flower (any color):
Take a circle, fold it in half, hold it with a pin.
With the needle and sewing thread, make a backstitch on the edge.
Join all the petals 3, 4, 5, 6 depending on the size you want.
Then gather a little and tie a knot.
In the center of each flower is glued any stone that fits.
Then each flower is glued to the strip or headband.
Para cada flor (cualquier color):
Se toma un círculo, se dobla a la mitad, se sostiene con un alfiler.
Con la aguja e hilo de coser, se hace un pespunte en la orilla.
Se unen todos los pétalos 3, 4, 5, 6 dependiendo de tamaño que queramos.
Luego se frunce un poco y se anuda.
En el centro de cada flor se pega cualquier piedra que quede adecuada.
Luego cada flor se pega a la tira o cintillo.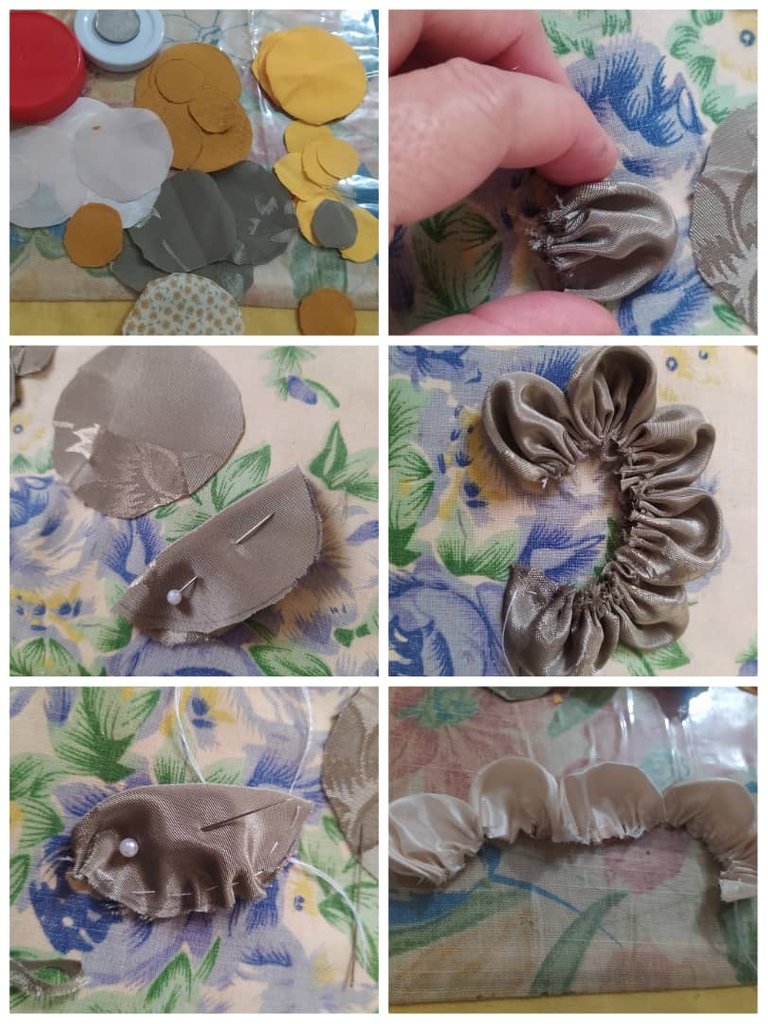 ---
Interesting fact:
The importance of the circle in sewing.
A circle is a plane figure formed by a CIRCUNFERENCE and its interior.
A circle is a very special figure in this craft. Let's see why? The curved line that forms the outline of a circle is a CIRCUNFERENCE, which is a closed curved line in which all its points are at the same distance from its center.
The interesting thing is that when we make the flowers 💐 fabric 4, 5, 6 petals using a circle shaped mold or lid, we are studying geometry. Then folded in half along the line of the diameter, then we backstitch along the line of the semicircle.
Dato interesante:

La importancia del círculo en la costura.

Un círculo es una figura plana formada por una CIRCUNFERENCIA y su interior.
Un círculo es una figura muy especial en esta artesanía. ¿Veamos por qué? >La línea curva que conforma el contorno de un círculo es una CIRCUNFERENCIA, que es una línea curva cerrada en la que todos sus puntos están a la misma distancia de su centro.
Lo interesante es que cuando hacemos las flores 💐 de tela 4, 5, 6 pétalos utilizando un molde o tapa en forma de círculo, estamos estudiando la geometría. Después se dobla a la mitad por la línea del diámetro, entonces hacemos pespunte por la línea de la semicircunferencia.
---
... And the fabric flower headband is ready.
This headband is a special version because it is made of fabric adorned with circular flowers of various summer colors, yellow, mustard, white. For a long time I had the idea in my head to make it, but I put it off for another project. I was motivated because my daughter has several flannels in those tones and I thought that the headband would match her outfit. And my friend's will have gray tones.
... Y listo el cintillo de flores de tela.

Este cintillo es una versión especial porque es de tela adornada con flores de origen circular de varios colores de verano, amarillo, mostaza, blanco. Desde hace tiempo tenía la idea en mi cabeza hacerla, pero lo postergaba por otro proyecto. Me sentí motivada porque mi hija tiene varias franelas de esos tonos y me pareció que el cintillo le combina adecuadamente con su vestimenta. Y el de mi amiga tendrá tonos grises.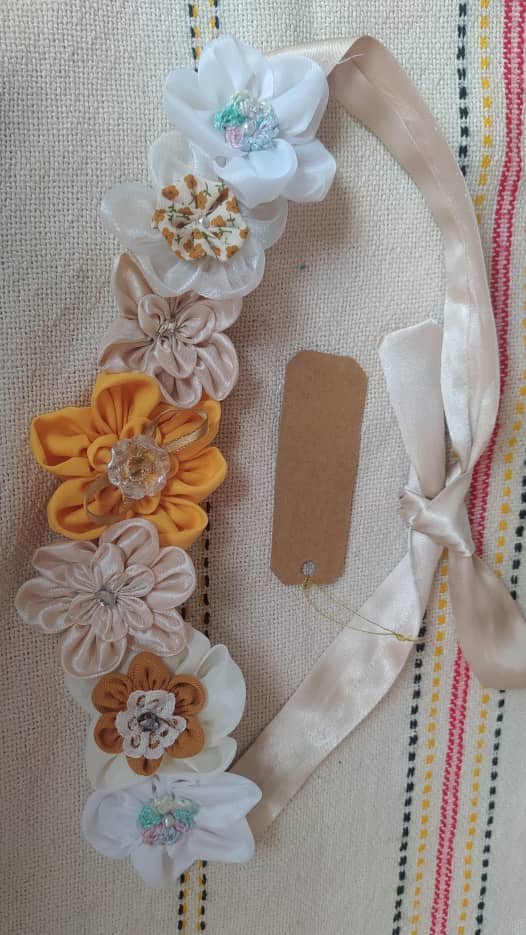 ---
I enjoyed doing this craft, it was very entertaining, I spent the time concentrating, although I still had some pain in my eyes and a runny nose. I took an anti-allergic and went to rest. After 02 hours I was ready to publish. By the way today is women's day, I congratulate all the ladies in this community and everyone in general on the #Hive platform.
Me gustó hacer esta manualidad, fue muy entretenida, pasé el tiempo concentrada, aunque aún tenía cierto dolor en mis ojos y la nariz con secreción. Tomé un antialérgico y me fui a descansar. Después de 02 horas me dispuse a publicar. Por cierto hoy es día de la mujer, felicito a todas las damas de esta comunidad y a todas en general en la plataforma #Hive.
---
Well my friends, I wish you have a nice day.
Bueno mis amigos, les deseo que tengan ¡un bonito día!.
---
💖💖💖Everything with LOVE is achieved💖💖💖
💖💖💖Todo con AMOR se logra 💖💖💖
---
So much for my publication. Thank you for reading.❤
Hasta aquí mi publicación. Gracias por leer.❤
---
Texts and photos are my authorship.
Translation with Deepl. Photo taken with Xiaomi Redmi Note 8.
Banner and text separator created with Canva.
Los textos y las fotos son de mi autoría.
Traducción con Deepl. Foto tomada con el Xiaomi Redmi Note 8.
Banner y separador de texto creado con Canva.
---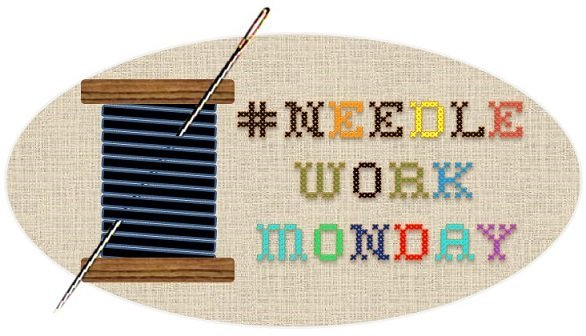 ---
---