Garden Journal Challenge for the holiday season:The benefits of parchita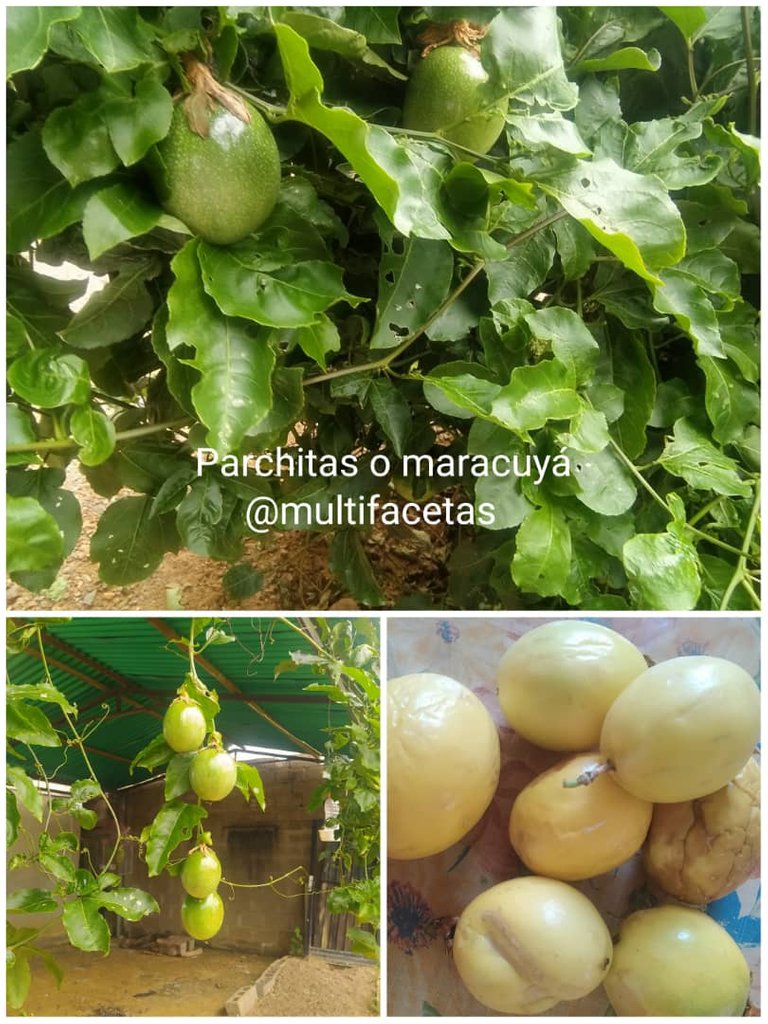 ---
Welcome to my blog
    The only way to do great work is to love what you do.
                            - Steve Jobs

---
Hello #hive friends.
Greetings to the #Hivegarden community. Happy #day.
Today I am very happy to make this publication, which refers to a plant that gives an exquisite fruit such as parchita or passion fruit as we call it here in Venezuela or passion fruit.
This plant has been planted in the ground for 02 years, it has given two harvests, the first one was very little. The second harvest has been abundant because it received a lot of water due to the long rainy season. For a plant to bear fruit, it is a great effort of the sower who takes care of it, spraying it with organic products and fertilizing it with triple 15 each quarterly until the desired fruit is obtained. Without further ado, here is the process of planting, harvesting and consumption of parchita.
Step 1
It is planted in the ground when the plant is more than 1 meter high in a fertilized hole to withstand the trauma it receives when transplanted.
---
Step 2:
When the plant is well treated, cared for, fertilized, it gives a flower that lasts a few hours and produces an exquisite scent or peculiar aroma that attracts hummingbirds, cicadas, butterflies and canary canary birds.
Curiosities:
This fruit has been called by the Spanish as the passion fruit or pasionaria due to a thorough theological study of the morphology of its flower.
Relation with the passion of Christ.
It has 5 petals, as it is pentaradial, it is related to 10 apostles.
The 03 pistils relate it to the three nails of the cross where Christ dies and the shape of the crown of thorns.
The purple color is the one used in the days of Lent.
After the plant blooms (opens its flower) the next day it shrinks again and then the fruit begins to form.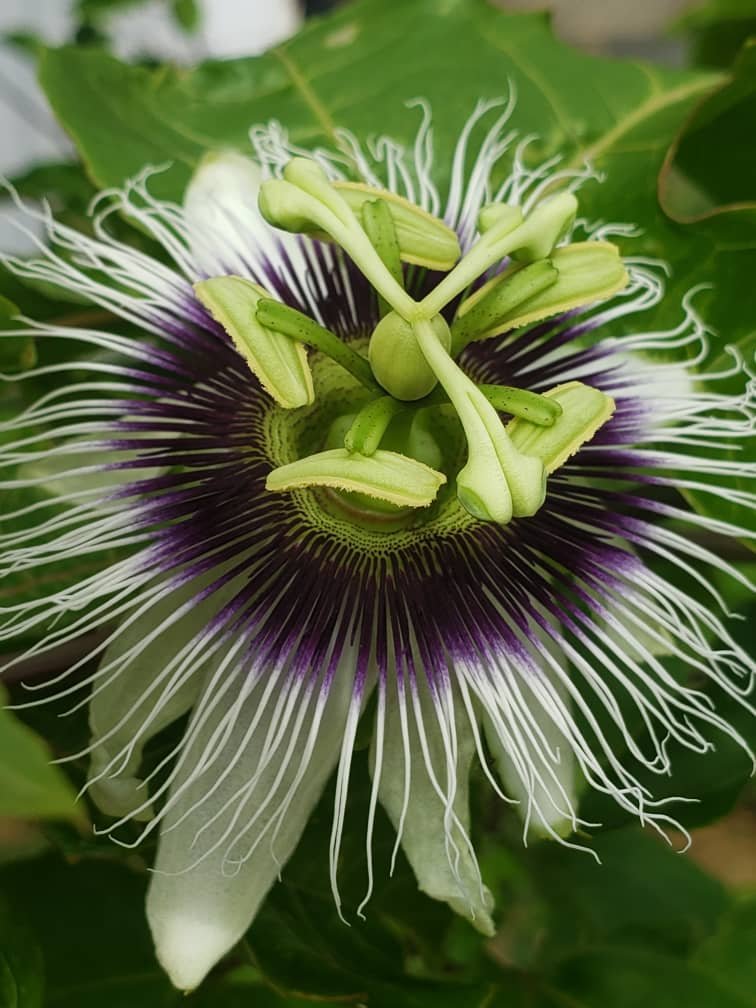 ---
Step 3
Here you can see a spherical fruit, green in color because it lacks maturity.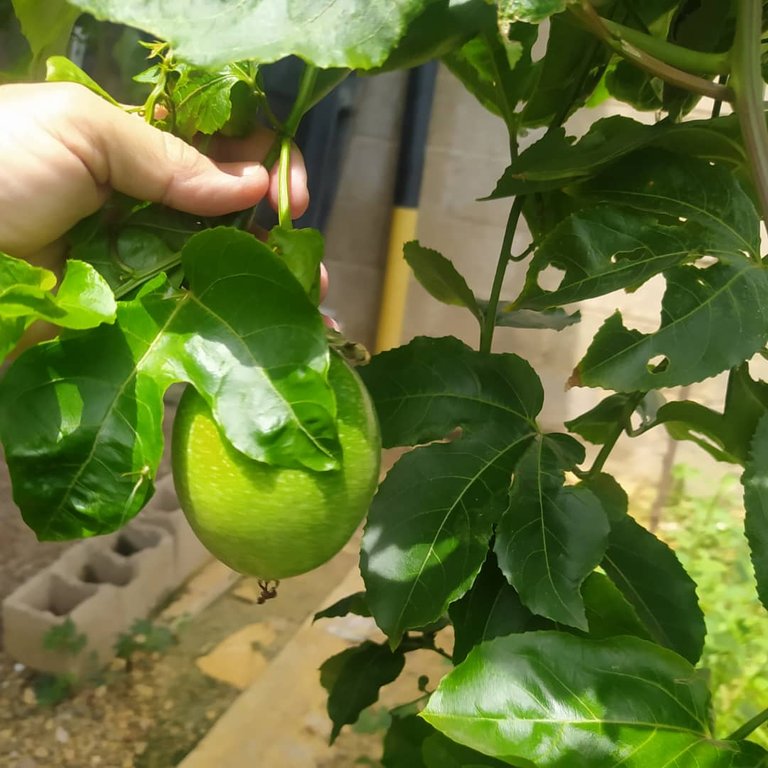 ---
At the end of December and now in January, the already yellowish patches have been harvested, indicating their maturity.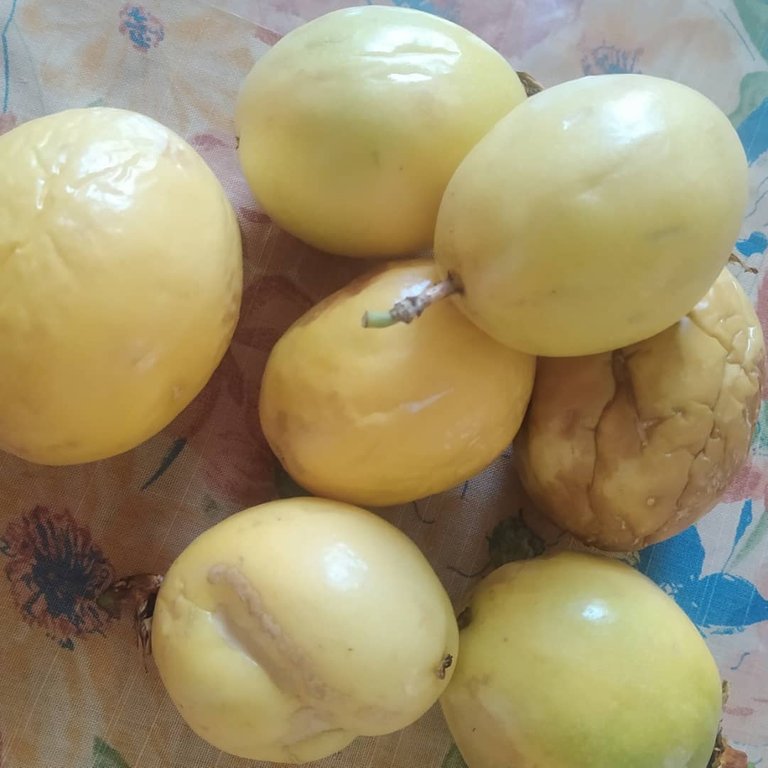 ---
After picking up the parchitas, I prepared a delicious juice to taste their sweet and sour flavor.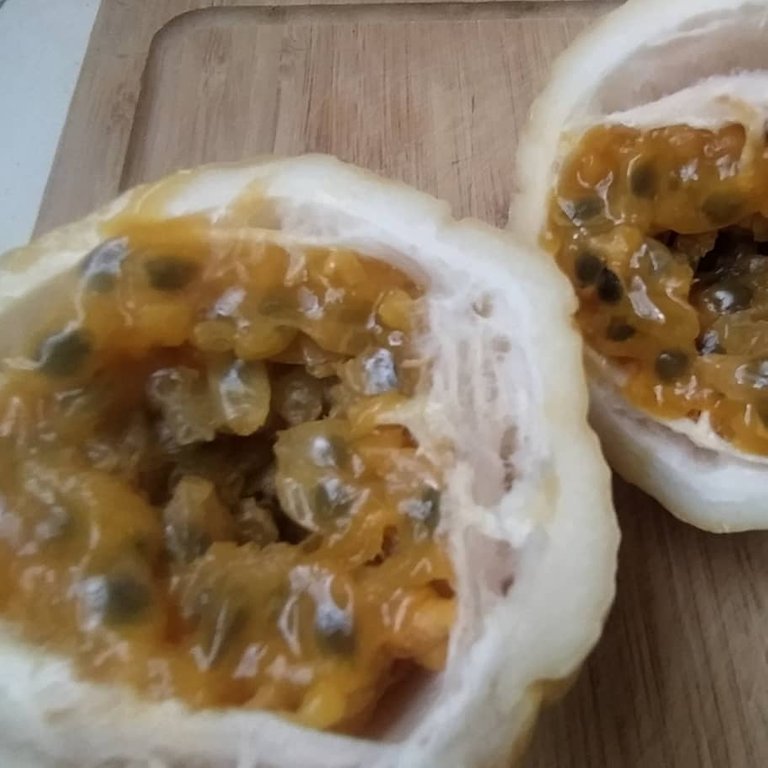 ---
Since we are on a diet, I proceeded to prepare a tizana using banana, milk cap, pineapple, tangerine and the juice of passion fruit or parchita.
Benefits:
Consuming this fruit brings its benefits:

    - Rich in vitamin C and minerals such as potassium, phosphorus and magnesium.
    - Provides fiber to the body.
    - It is low in calories.
    - It has a high percentage of water.

This fruit is of tropical origin from America, and can be used in juices, desserts, ice creams, in sauces for salads and meats.
The scientific name is: Passiflora edulis and it is a climbing plant and its fruit has tiny seeds in excess.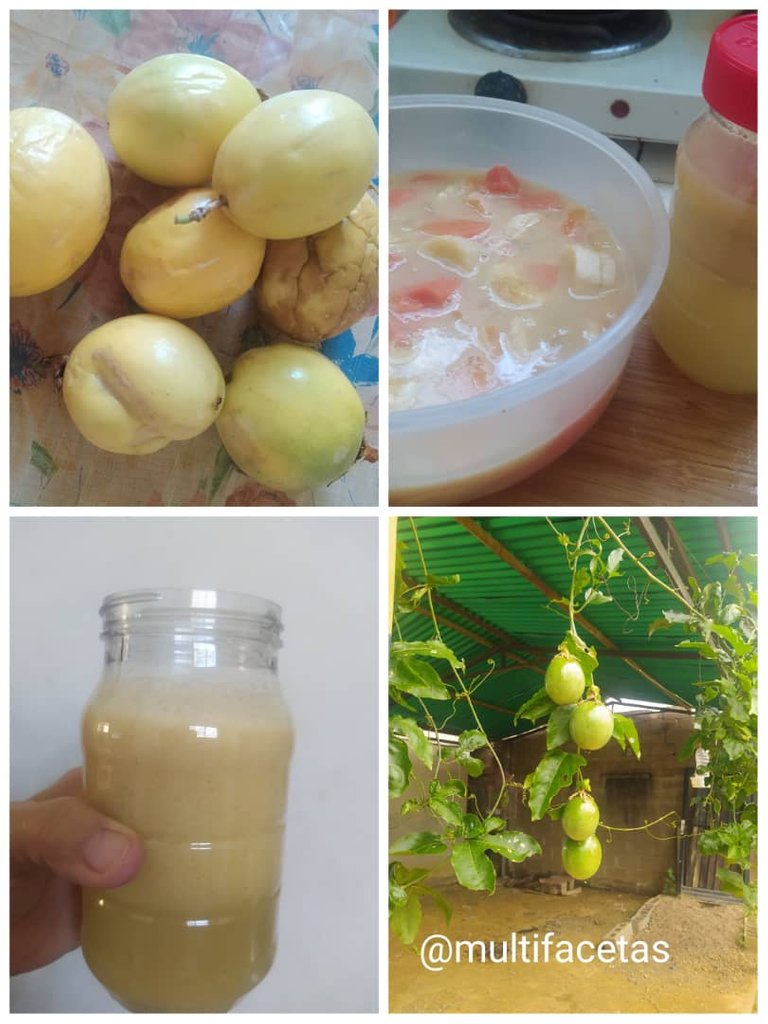 ---
This is my participation in the #SelfieChallenge👇 initiative.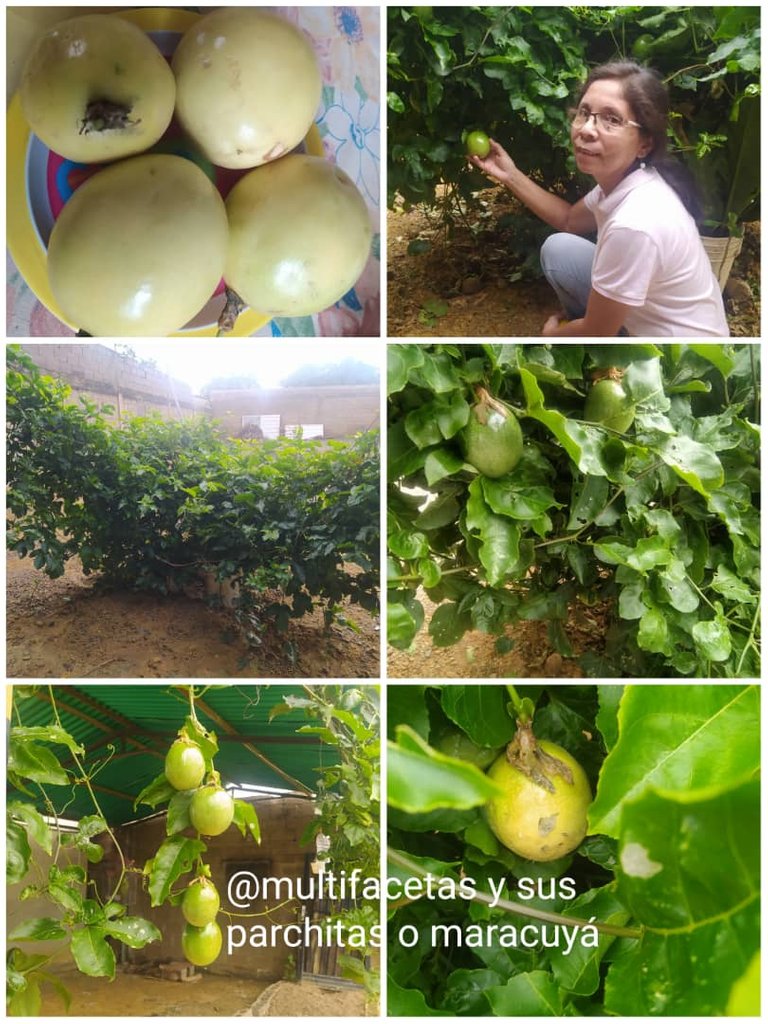 ---
Well my friends, have a nice day!
---
💖💖💖Everything with LOVE is achieved💖💖💖
---
So much for my publication. Thank you for reading.❤
---
Texts and photos are my authorship.
Translation with Deepl. Photo taken with Xiaomi Redmi Note 8.
Banner and text separator created with Canva.
---

---
---