Garden journal: Touring my garden this week🌱
---
Welcome to my blog
The harder I work, the luckier I get
         - Gary Player

---
It is a pleasure to take care of my garden. Every day I want to have more plants. When I visit a relative I observe their gardens and if I see a plant that I don't have I ask them for seeds or cuttings and I get excited at home and immediately start to take care of that cutting until I finally see roots and happily place it in a pot. It is a passion.
Some aromatics in my garden:
- Basil:

This plant was a gift from my brother-in-law several years ago: 
I have used it as a cooking ingredient in sauces and pizzas.
It also has its benefits its consumption through the use of tea.

- It improves digestion, prevents flatulence.
- Improves bad breath.
- Fights oral infections.
- Calms nerves and stress.
- Improves intestinal transit.
- It is antibacterial.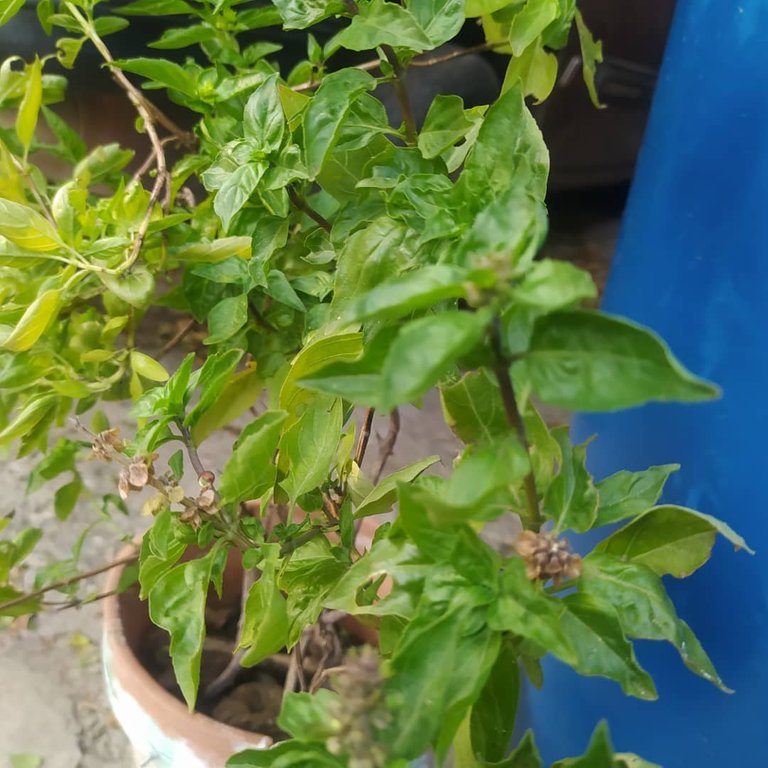 ---
- Aloe: 

This plant was given to me by my mom from her garden.
I have used it when my daughter suffered a blow to her arm, and I immediately applied it to the area, and in minutes the blow had subsided.                 Also in case of a burn on my hand while cooking.
I applied it and in minutes I felt a lot of relief. It heals irritations, wounds, burns, psoriasis, and acne.

- It is anti-inflammatory and antiseptic.
- It is moisturizing, protects the skin.
- Combats skin aging.
- Contains vitamin C and E, A, B1, B2, B6 and folic acid.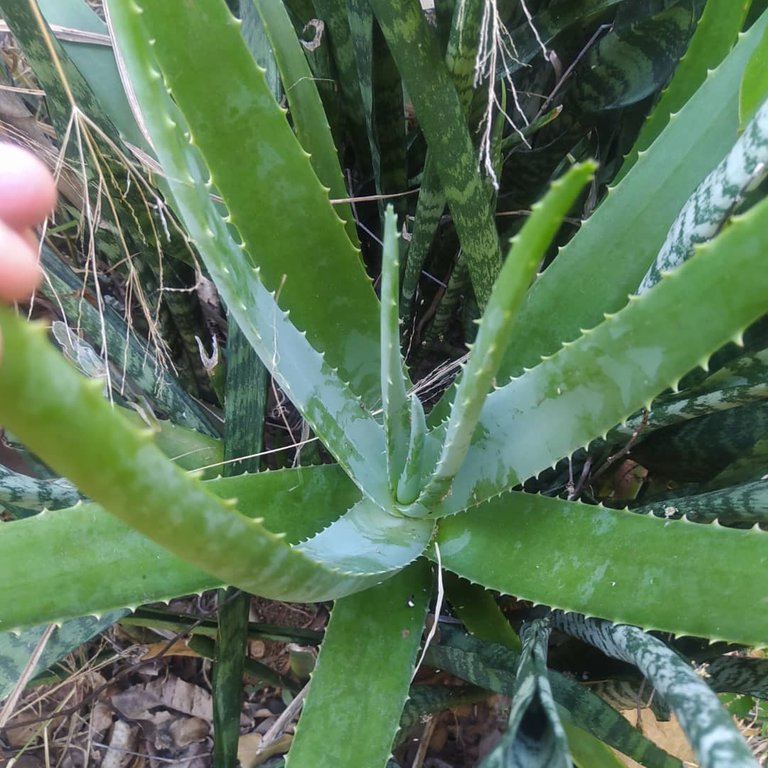 ---
- Oregano:

I have used this plant as a seasoning in cooking, in grains and on pork.
Its benefits:

- It is antiseptic, antiviral.
- It fights respiratory infections.
- Improves digestion.
- Improves the cardiovascular system.
- It is diuretic.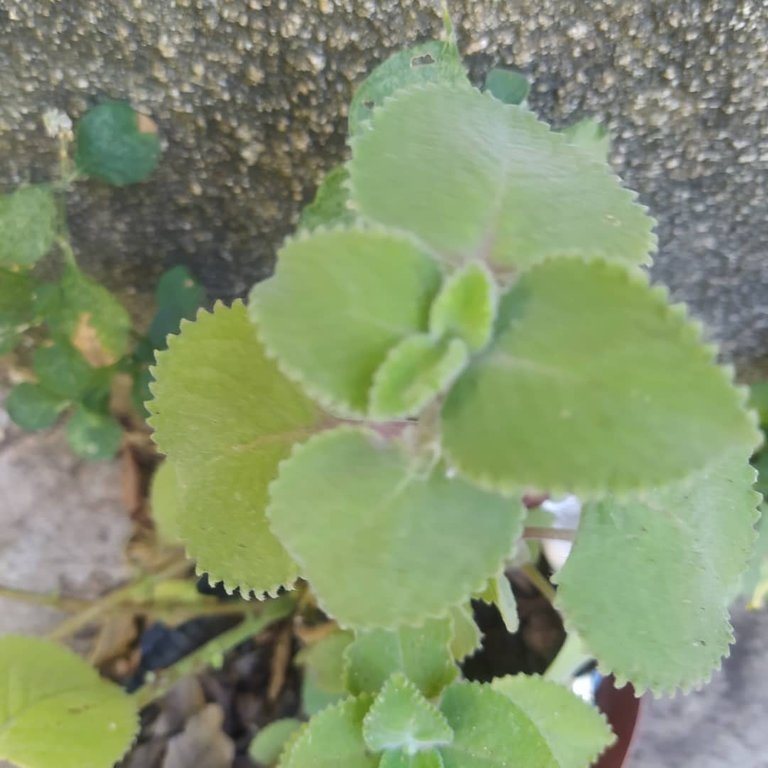 ---
I am happy as my tomato plant is in window as a curtain and right now it has flowered and already has its fruits, soon I will be preparing salads and sauces.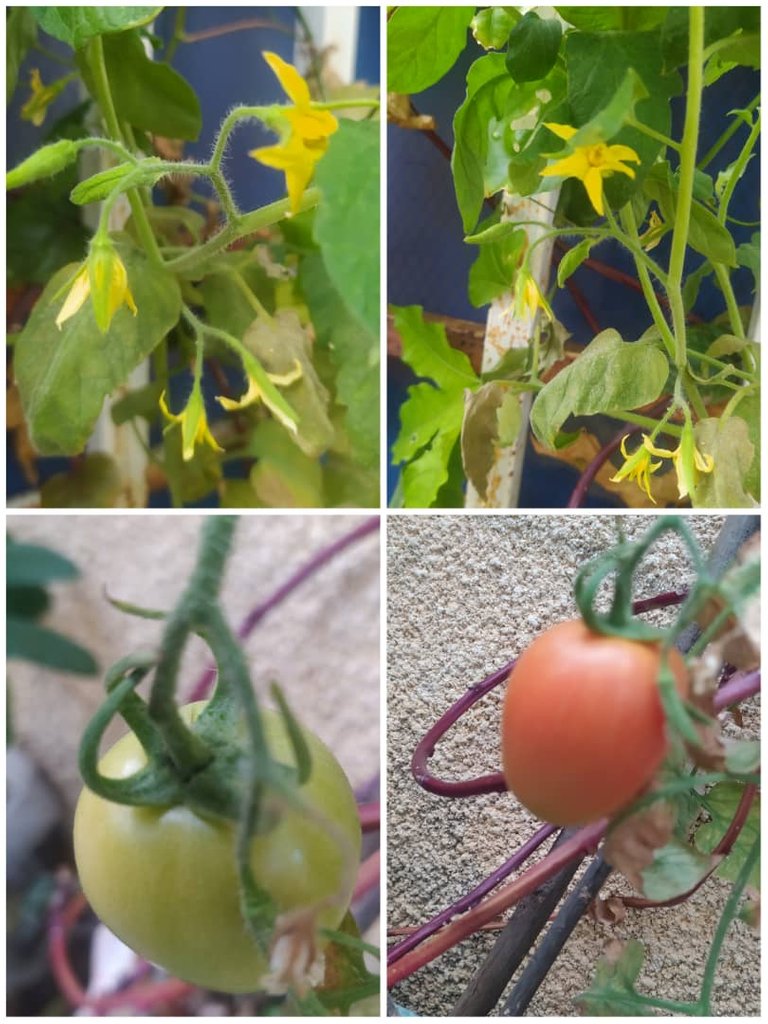 ---
Planting of pumpkin seedlings:
I prepared the soil with compost and proceeded to plant all the seedlings. There have been two days of rain in a row, which benefits the planting. I want the planting to happen because vegetables are very expensive, and having some at home guarantees part of my family's food.
---
Archived photos of my plants in my other garden in the field:
This is the field garden: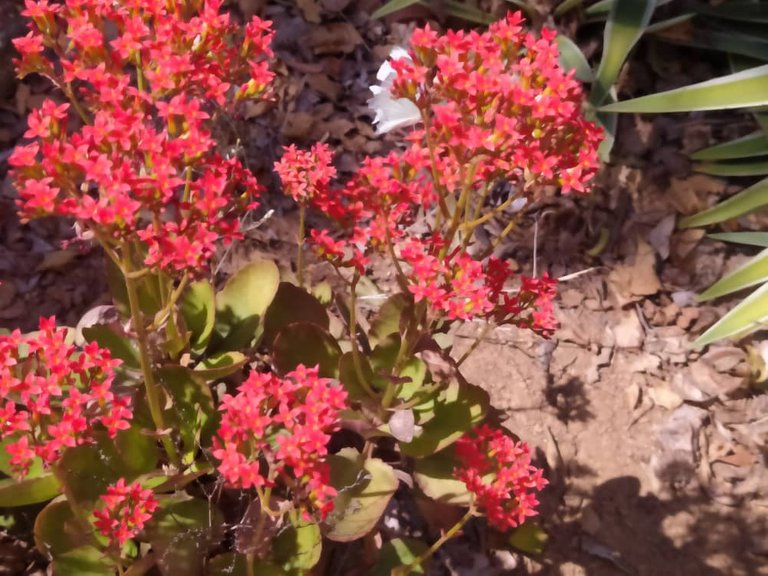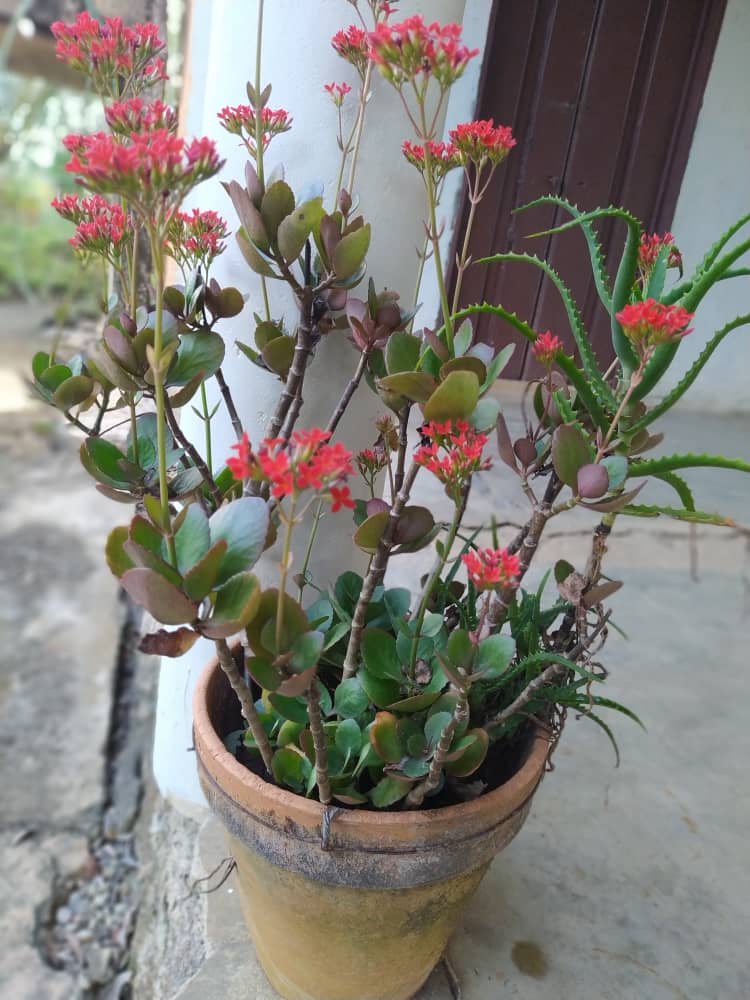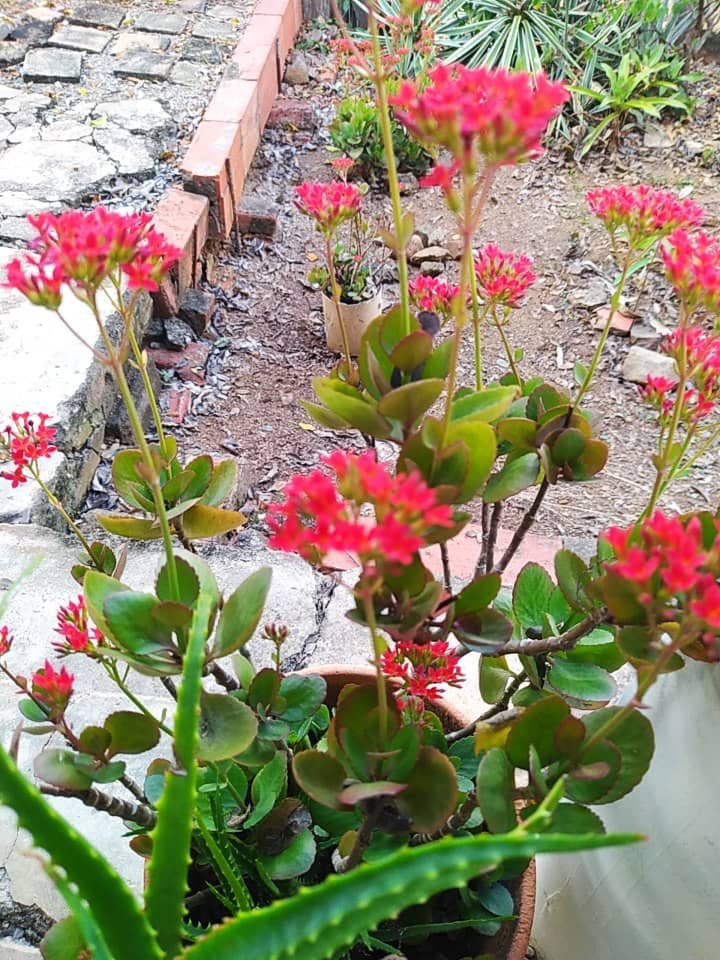 ---
Agave: This is native to the semi-arid region. If it is processed, yarns are extracted to make woven baskets.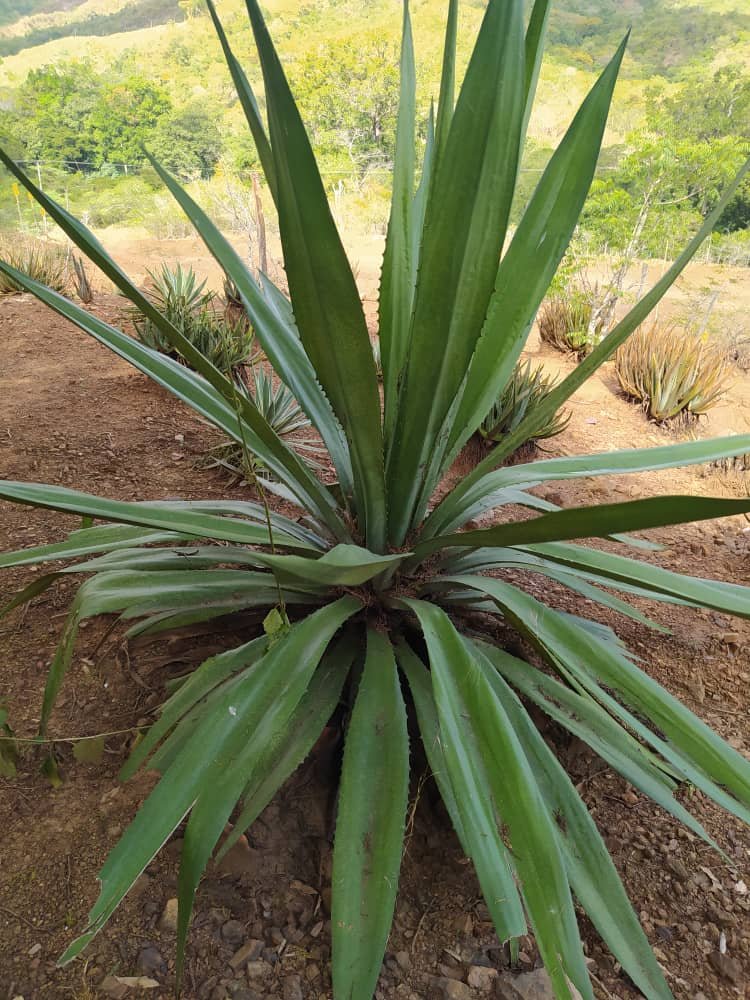 ---
Aloe: These plants in the field, when they have their flowers, the hummingbirds dance all day long, they are their favorite flowers.
---
Finishing the tour in my gardens, I picked the parchitas or passion fruit, I have to make juices for the week. Now I use the juice in meals such as chicken and pork, they are delicious. Being gardeners is to have a commitment with life, you must always be aware of each plant every day, it is like having children. They are members of our families, that is why we are passionate about them. If we take care of them we have beautiful children for a long time. And they give us fruit, flowers and shade.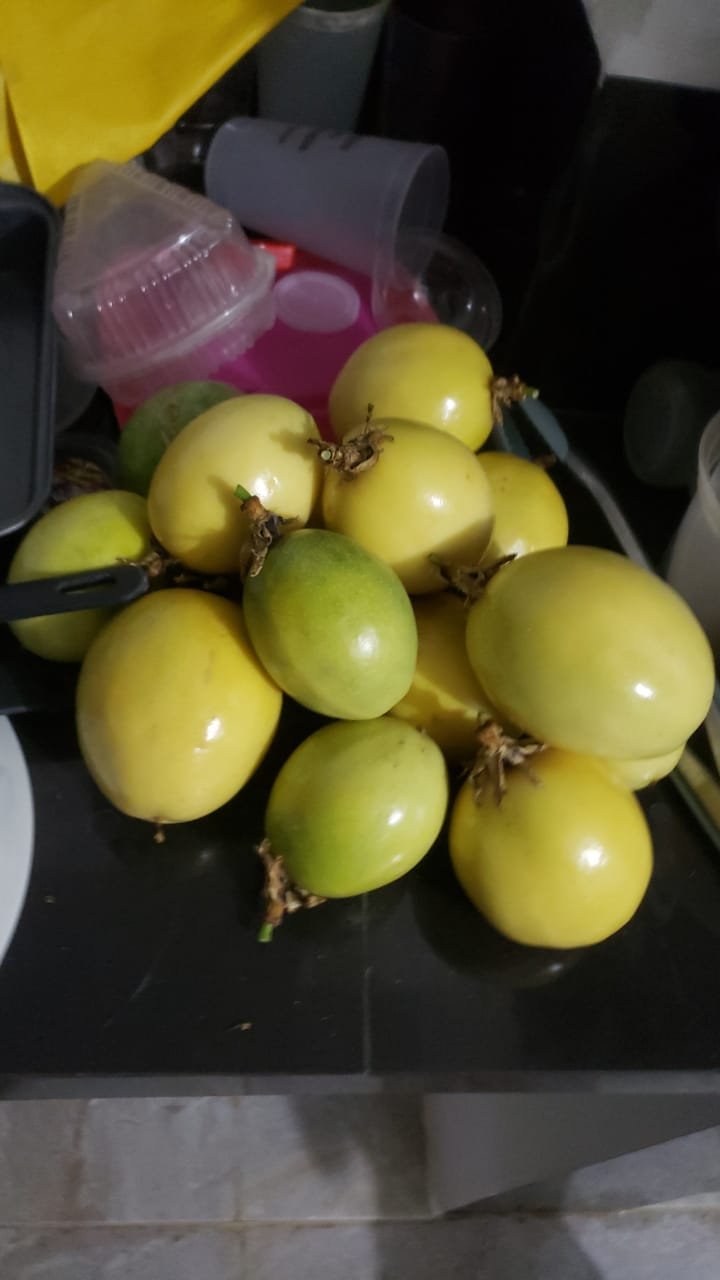 ---
Well my gardening friends of the world have a nice day!
---
💖💖💖Everything with LOVE is achieved💖💖💖
---
So much for my publication. Thank you for reading.❤
---
Texts and photos are my authorship.
Translation with Deepl. Photo taken with Xiaomi Redmi Note 8.
Banner and text separator created with Canva.
---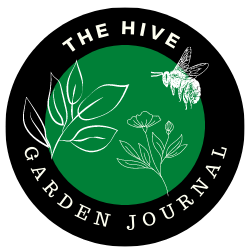 ---
---