Best Splinterlands Cards In Each Element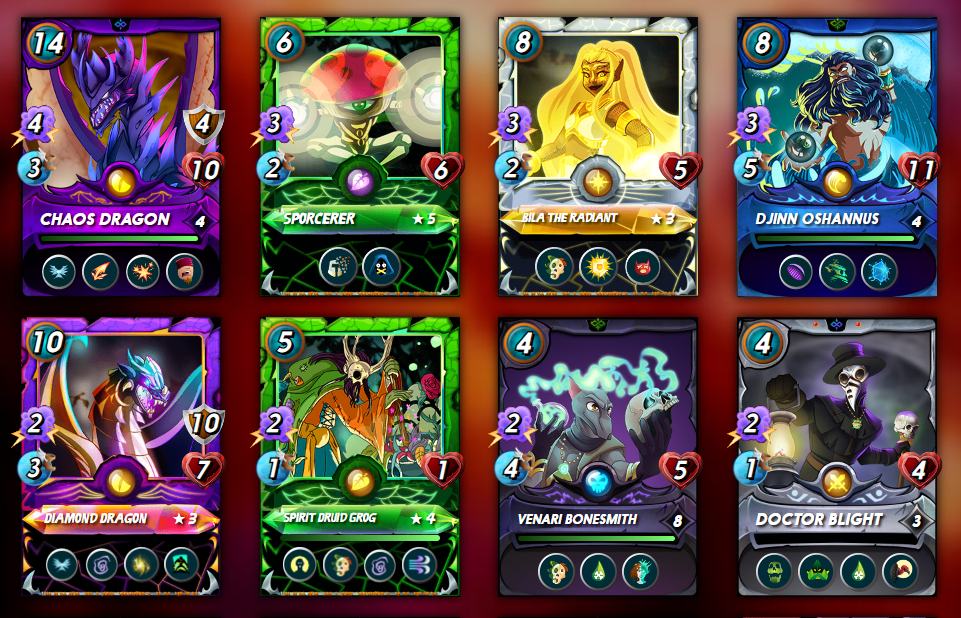 Many times during my Splinterlands adventure, I wished I had known about a specific card sooner. Since there are about 500 cards, it takes time to learn the features of each one. Moreover, cards that look good on paper may perform differently than expected when playing.
Since I used the cards by renting, I had the opportunity to try many cards. Certain cards have become my favorite. First, I want to state by which criteria I selected the cards.
An important fact I've learned about Splinterlands over time is that each card can save lives in certain situations. A broad portfolio of cards is a prerequisite for success in the game. For example, five mana and one live Ever-Hungry Skull, whose existence I could not understand, caused me to be defeated in an Equilizer match yesterday. When the number of health increased due to the nature of the Equilizer game, this card became a real nuisance with seven armors. However, I prefer cards that work throughout the game rather than cards like Ever-Hungry Skull.
Doing a lot with less mana is the main feature I look for in cards. That's why I like zero-mana cards like everyone else. Another feature I look for in cards is their versatility. Cards that solve multiple problems simultaneously and permanently play a leading role in achievements. One of the reasons for my preference is that a card is effective at every level instead of certain levels. Finally, of course, it is necessary to consider the cost of the card.
As a side note, my experience is limited to cards included in the modern ranked game. Now that I have explained my selection criteria, I can start listing my favorite cards.
Best Neutral Cards
Neutral cards are significant as they are used with summoners of all elements. And there is one among the neutral cards that work in almost every game and every level. Moreover, its mana value is only 4. The only negative feature is that it is expensive.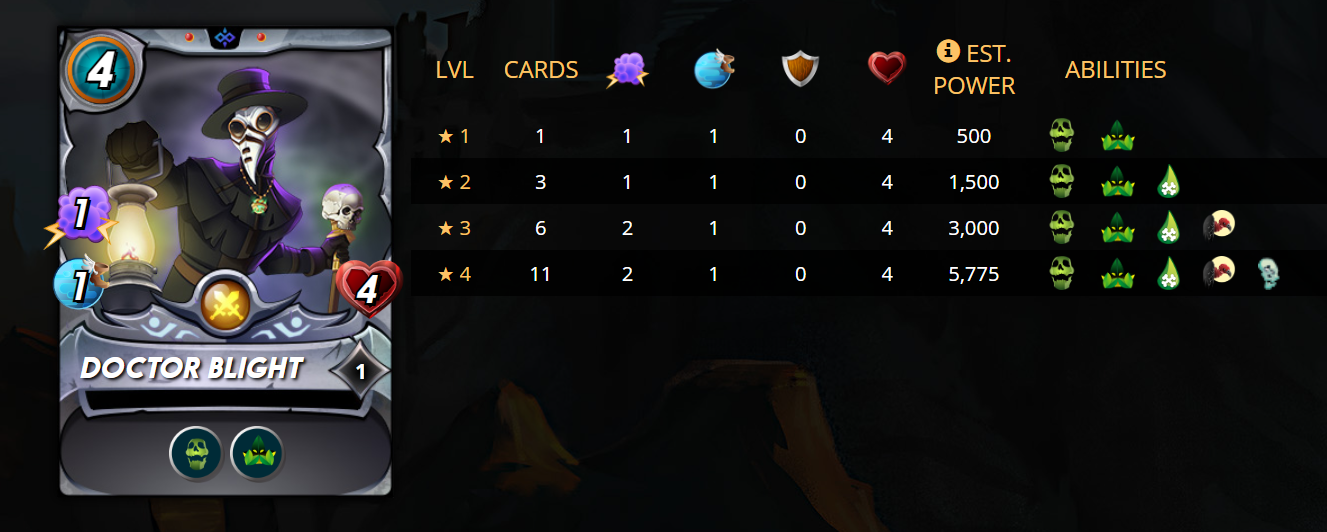 Doctor blight has a camouflage feature. This situation means that, in any case, it applies the affliction feature to the opponent's tank. The offensive effect is limited in the bronze league. It will have no effect other than canceling the healing properties, especially for the cards in the tank position with the void feature. Doctor blight starts to shine in the silver league because the poison feature is added to the affliction function. In the gold league and above, Doctor Blight becomes a unique card. Because the scavenge feature comes into play.
In second place is the epic card Uraeus, which experienced players know and often use. It has low mana and armor and can shoot at the last card. It has two attack power in the bronze league, and its speed increases in the silver league. In the gold league, the poison feature comes into play, and its destructiveness increases.
Best Dragon Cards
We can also use Dragon cards with other elements, similar to neutral cards. Therefore, strong dragon cards are an essential success factor in the game. Especially in games where 50 or more mana is allowed, dragon cards become critical.

Agor Longtail has both taunt and flying features, as well as dual fire features. Moreover, magic shots hit his armor. Self-healing also participates in all these features in the gold league. When used with cards that slow down the opponent or speed up their team, the opponents can miss more shots thanks to the flying feature. It's an expensive card, unfortunately.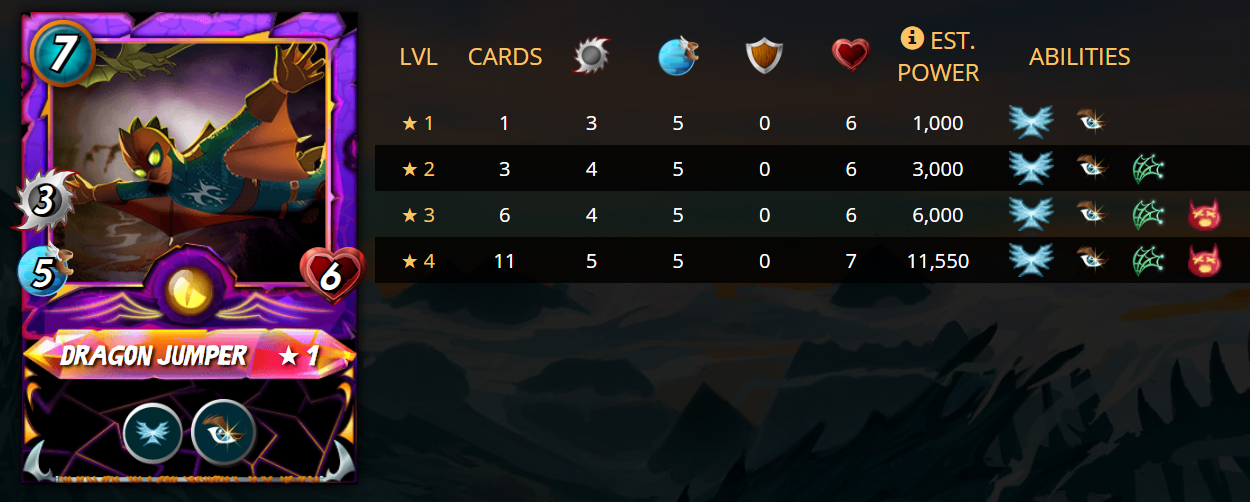 Dragon Jumper is the ideal card to hunt down opponents' weaker back-row cards. Being fast and having a flying feature reveals the possibility of getting rid of opponent attacks. Dragon jumper is an expensive card. For an inexpensive alternative, see Sand Worm.
It may be helpful to add a diamond dragon to the portfolio to speed up the above two dragon cards and make them more effective.
Best Death Cards
The Death element hosts cards with various characteristics. There are many life leach card alternatives in this element.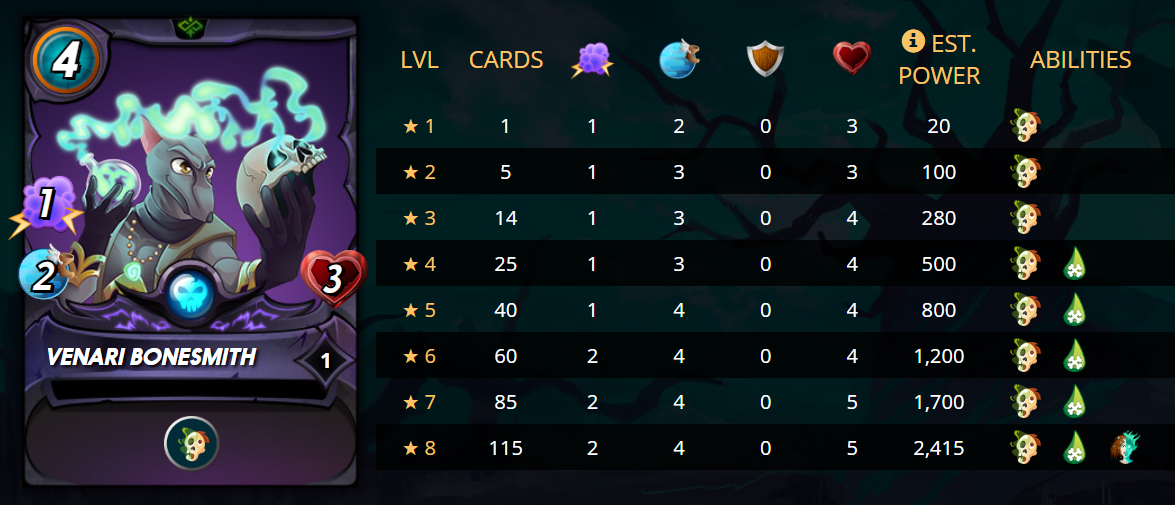 My preference is Venari Bonesmith. Because it has one extra life compared to Life Sapper, this feature makes it less likely to be eliminated without taking any life. He also starts using the poison weapon from the silver league. The price is reasonable.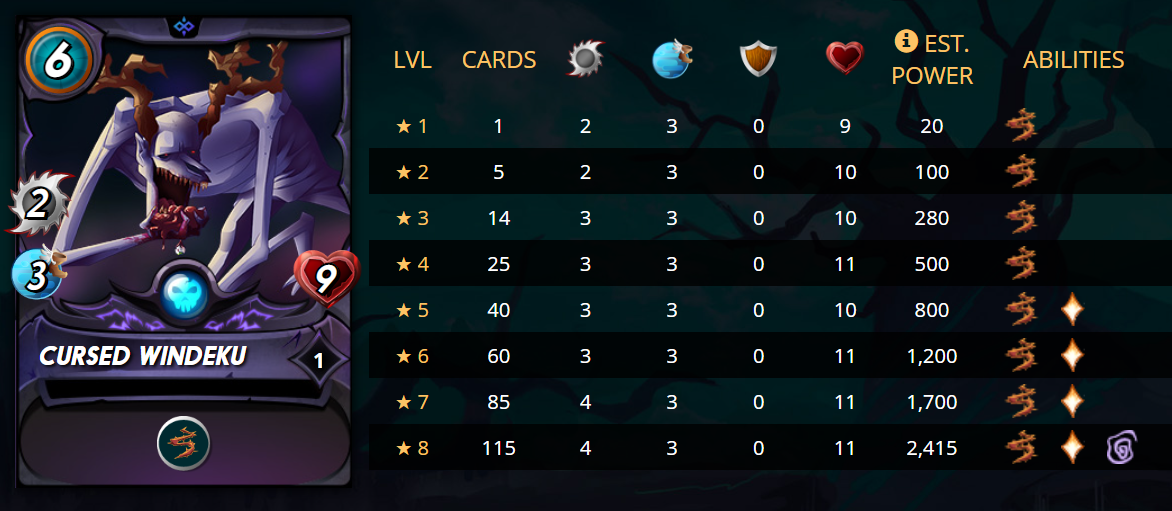 Cursed Windeku meets all the features I'm looking for in a card. It has fewer mana requirements and more health than other alternatives that can be used as a tank. Moreover, thanks to its thorns, it harms the opponent when attacked. The price is reasonable, and the speed is fair. When self-healing is added to its features in the gold league, it becomes more powerful.
On the other hand, if the opponent has a card with an affliction feature, its effectiveness may decrease. We can use Cursed Windeku in second place in big mana games. What Venari Bonesmith and Cursed Windeku have in common is that we can use them in games without epic and legendary cards. These cards need armor protection to be effective.
Best Life Cards
Life is the most preferred element in the bronze league. Because with the +1 range attack support provided by General Sloan, life archers have impressive attack power. The most important member of this team is Pelacor Arbalest.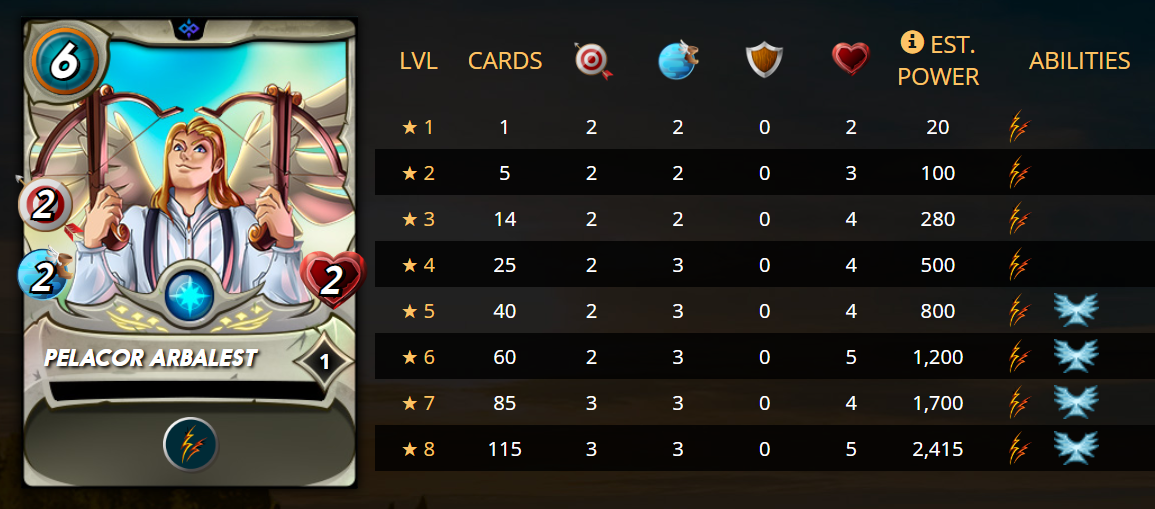 The double-fire feature allows both to remove the armor and damage the opponent's card simultaneously. It is one of the favorite cards of the bronze league, especially with its reasonable price.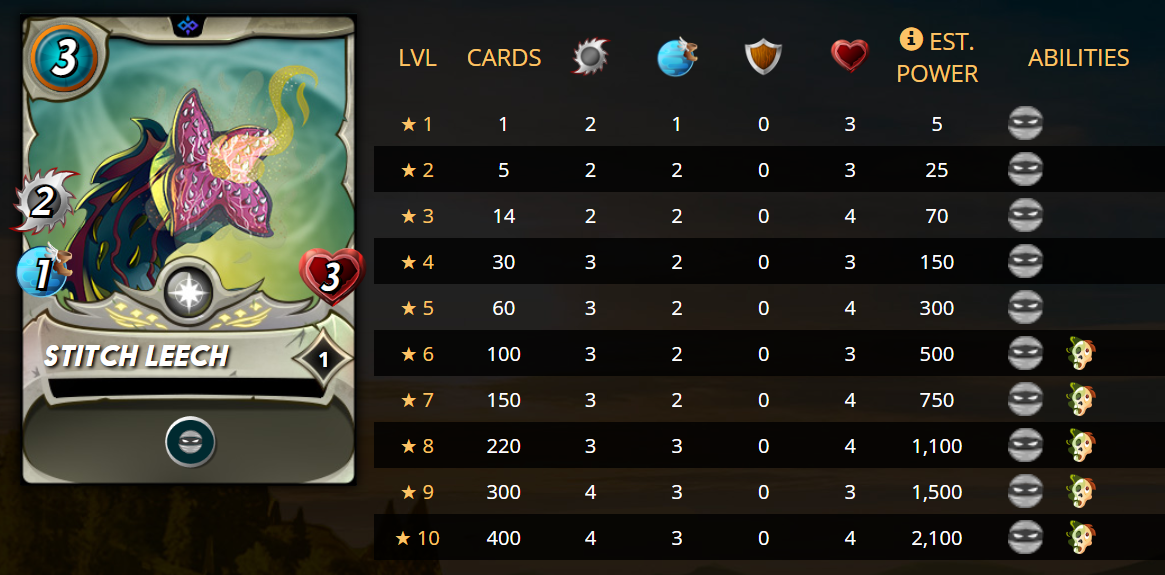 Stitch Leech can effectively attack the last-row card even though it has three mana points. Starting from the silver league, it gains the life leach feature and thus becomes stronger as the game progresses. Its reasonable price makes it one of the attractive card alternatives.
Best Earth Cards
Earth is my favorite element after death. In this element, I used up to twenty cards in games. I prefer the Earth element because of its powerful healing properties. It is possible to get good performance from earth cards at every level, including Diamond.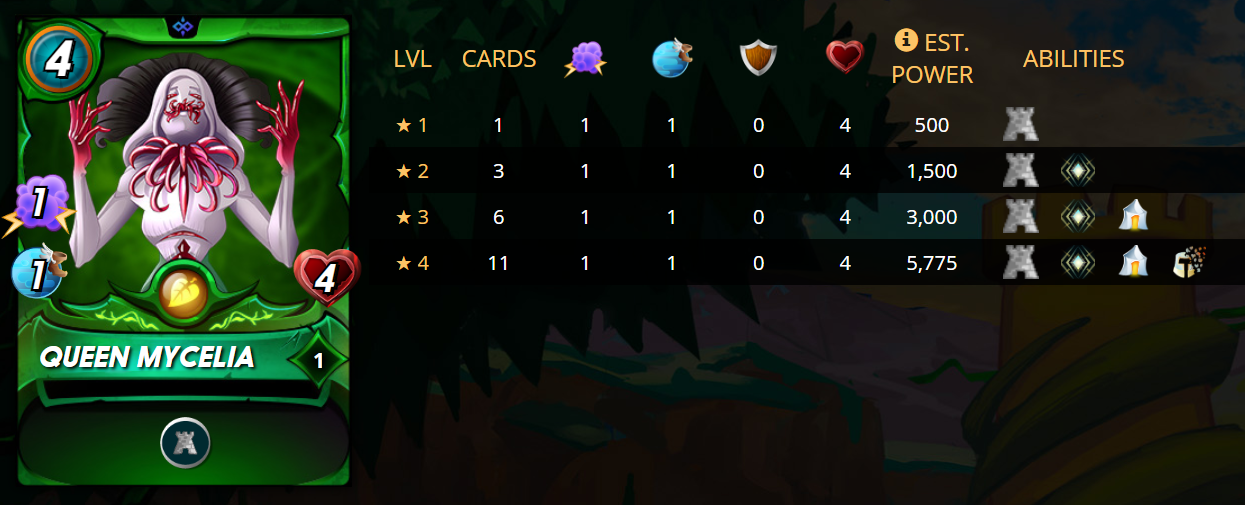 Queen Mycelia provides the necessary armor support to fragile earth cards. She is adding new features that are extremely useful in higher leagues. For example, Queen Mycelia starts to heal the other cards in the back row in the gold league. Increasing her charge from level 1 to 2 with the help of the summoner will also increase her offensive power. The price of this card is relatively high.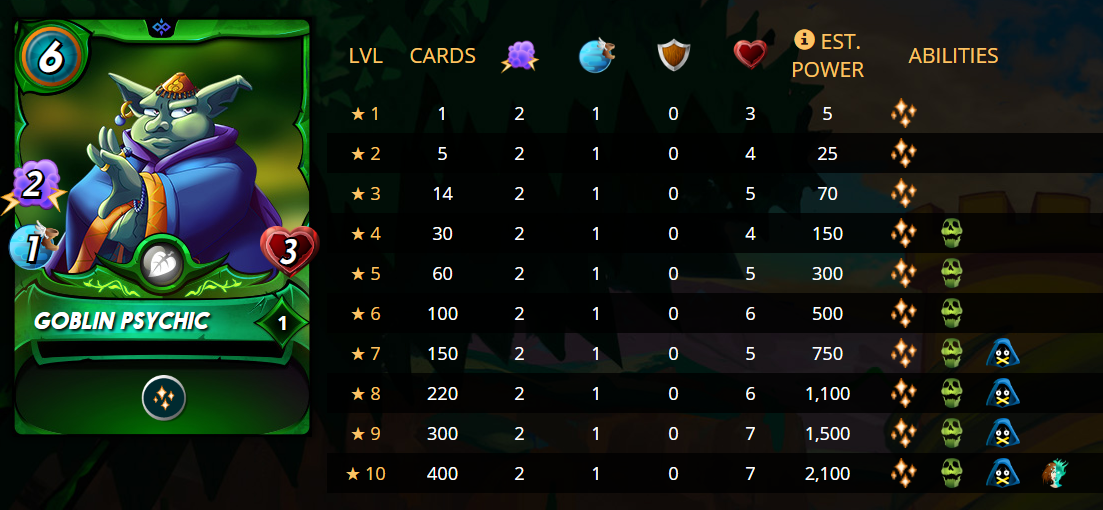 Goblin Psychic offers critical features regarding the earth element, especially healing. When his attack power increases by 1 with the support of the summoner, he becomes an indispensable member of the Earth team. Its price and mana value are at reasonable levels.
Best Water Cards
I play the water element sparingly. However, my opponents often prefer this element, especially in the gold league, and they beat me. :) The following card has a significant influence on this result.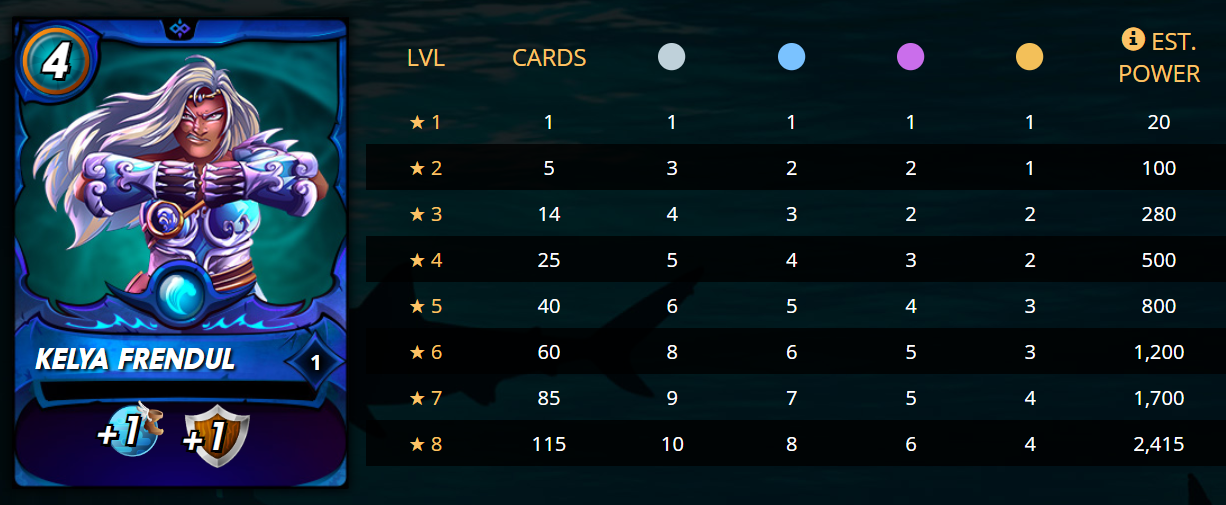 Kelya Frendul is one of the most effective summoners, as it speeds up cards and gives them protection. On average, the Water element's cards are faster than the others, plus the summoner's +1 speed is added. Water cards attack early and avoid attacks with a higher probability. Kelya Frendul is the most effective of sub-$5 summoners.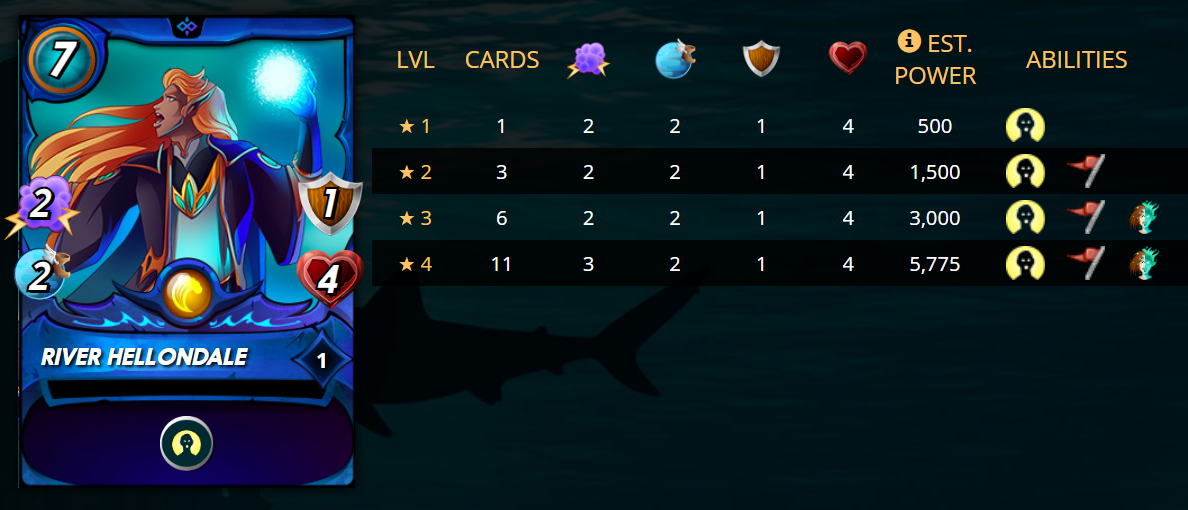 The Resurrect feature is the main feature that makes River Hellondale special. +1 melee attack addition to all monsters participating in this feature in the silver league. Resurrect quality becomes more valuable on cards with high armor value. In the meantime, if one of the healing cards comes into play, the opponents' job gets more challenging. The use of River Hellondale is efficient in medium to large mana games.
Best Fire Cards
Fire is an element with rich alternatives for a melee attack. When the piercing feature supports these alternatives, competitors need help.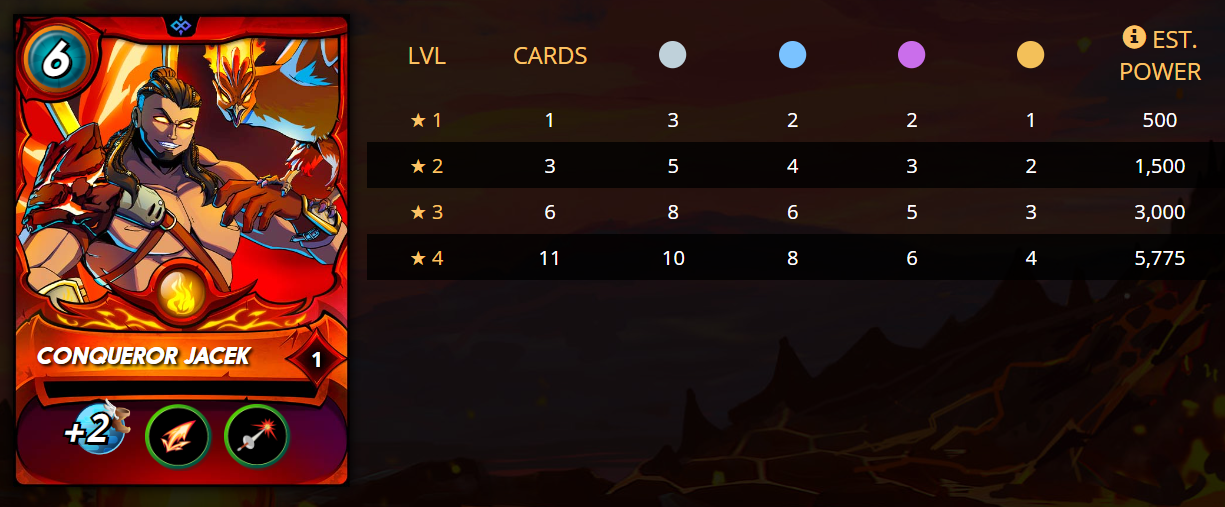 Conqueror Jacek significantly speeds up cards and adds piercing. The piercing feature allows full use of attack points and destroying opponent cards in one move. Conqueror Jacek works well in games with medium to high mana limits. Mordeus and Sand Worm are cards that take effect with this summoner.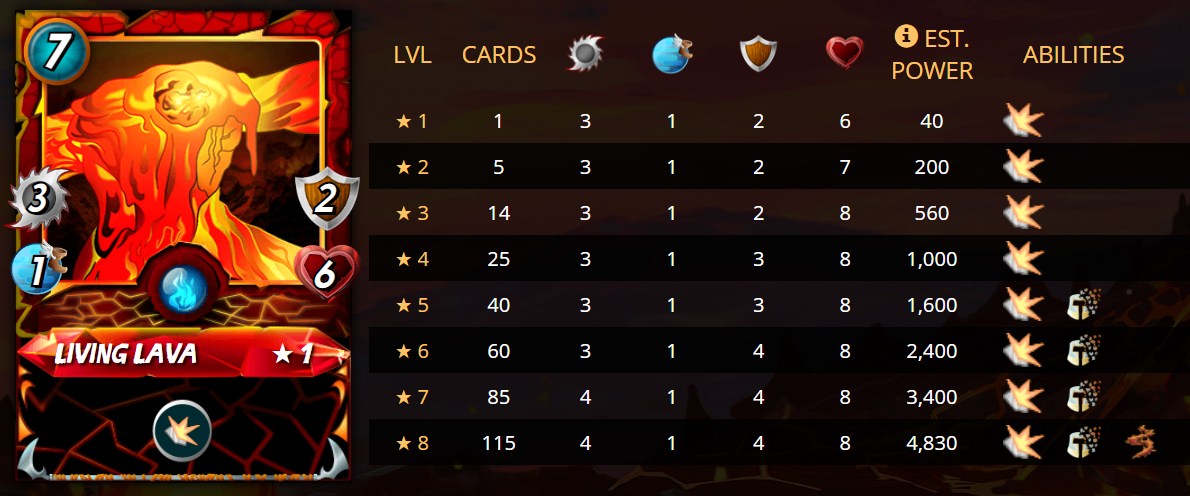 Living Lava, a very resistant card thanks to its shield feature and armor, also gains the Rust feature in the gold league and makes the opponents' armor disappear. Thus, monsters shooting in the back row can damage their opponent's cards more. Living Lava comes at a high price.
Conclusion
Many different game plots can appear in Splinterlands. So personal experiences with cards may differ. Wild ranked players can choose from a broader portfolio of cards.
As I said at the beginning of the article, all cards in Splinterlands have a possible use. Therefore, it is necessary to have a comprehensive portfolio of cards. As I build my card portfolio, I look at the cards of the players who beat me. I also benefit from blog posts and videos. Using different sources of information by comparing them can lead us to healthier results.
What are your favorite cards?
Posted Using LeoFinance Beta
---
---