Drama Around FTX, CoinDesk and CZ of Binance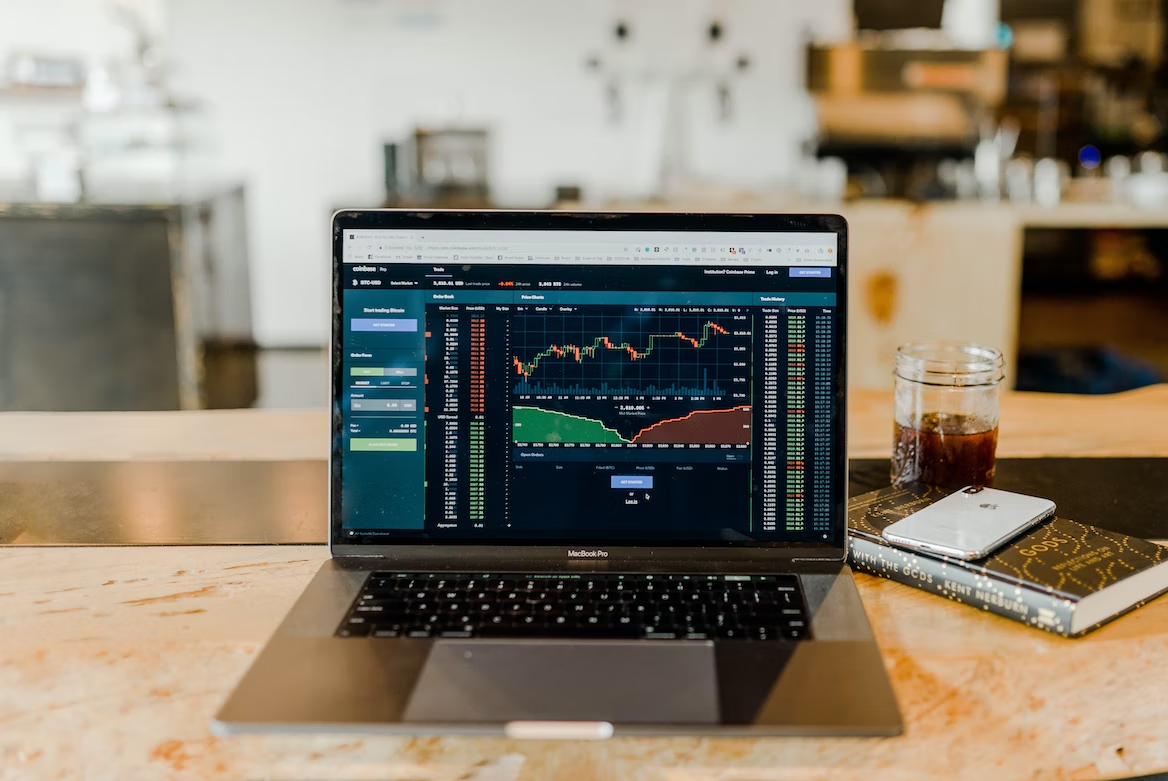 It all started with the news CoinDesk released on November 2. The report stated that the FTX exchange's FTT coin occupies an important place in the balance sheet of investment company Alameda Research. Billionaire investor Sam Bankman-Freid owns both the FTX exchange and Alameda Research.
The major problem is that most of Alameda Research's net equity, which has $7.4 billion in debt, is made up of FTT. This situation means that when the price of FTT declines, Alameda Research will have a liquidity problem. The news did not make much noise when it was first published. The report was heard by a broad investor base when Binance's boss CZ announced to his 7.3 million followers on November 6 that he would sell the FTTs he held in Binance's portfolio.
In response to CZ's tweet, the FTX CFO announced they would buy the FTT coins at $22. This move allowed the FTX price to hold at $22 for 24 hours. However, the $22 resistance was broken earlier today, and the price dropped below $16. At the time of writing, the price of FTT is around $17.
Binance's founder CZ states that his decision to sell FTT coins is about avoiding a Terra Luna-like liquidation risk. He sped up the process by announcing his decision to sell to his 7.4 million followers. The rivalry between two billionaire crypto investors and the central exchange owner has created a sell-off in the crypto market.
Coindesk's Role
The tone of Coindesk's report on Alameda Research's balance sheet was charged with excitement. Coindesk obtained the June 30 balance sheet of Alameda Research. We can take it for granted that they want to present such news strikingly. On the other hand, Coindesk is a subsidiary of an asset management firm called Digital Currency Group. Companies of this group are competitors of both FTX and Alameda Research.
It would be useless to criticize Coindesk for doing its primary function of reporting. However, Coindesk's reporting style does not contain the composure required by journalism.
Sam Bankman-Freid
Sam Bankman-Freid is a frequent subject of news about the crypto market. It was remarkable that he expressed his support for Solana, the shining star of last year, at every opportunity. Solana was one of the coins that Alameda Research had invested in early and helped bring to its current size. Solana has been struck by recent turmoil as it is still a significant asset on Alameda Research's balance sheet.
During the summer, Sam Bankman-Freid was in the news that he would buy crypto firms in distress. I was surprised when an entrepreneur in the crypto market stepped in to save companies during the bear season.
Recently, Sam Bankman-Freid has come to the fore with crypto regulation proposals. Suggestions such as the KYC requirement for DEFI applications presented by the crypto billionaire, known to have close relations with Wall Street, were highly criticized.
Binance boss CZ, while responding to the criticisms directed at him about the FTT sale announcement, also referred to the regulation proposals in question.
FTX and FTT Coin
FTT coin, issued by the FTX central exchange, has much in common with BNB. Both are centralized exchange coins that provide discounts to users. Both have zero inflation and are relatively well-performing coins this year. The use of commission income from exchanges to burn coins has a significant impact on this performance.
An important detail that caught my attention about FTT was that it always performed better than the market from the first day. It is possible to observe the situation in the Bitcoin-based chart of FTT below.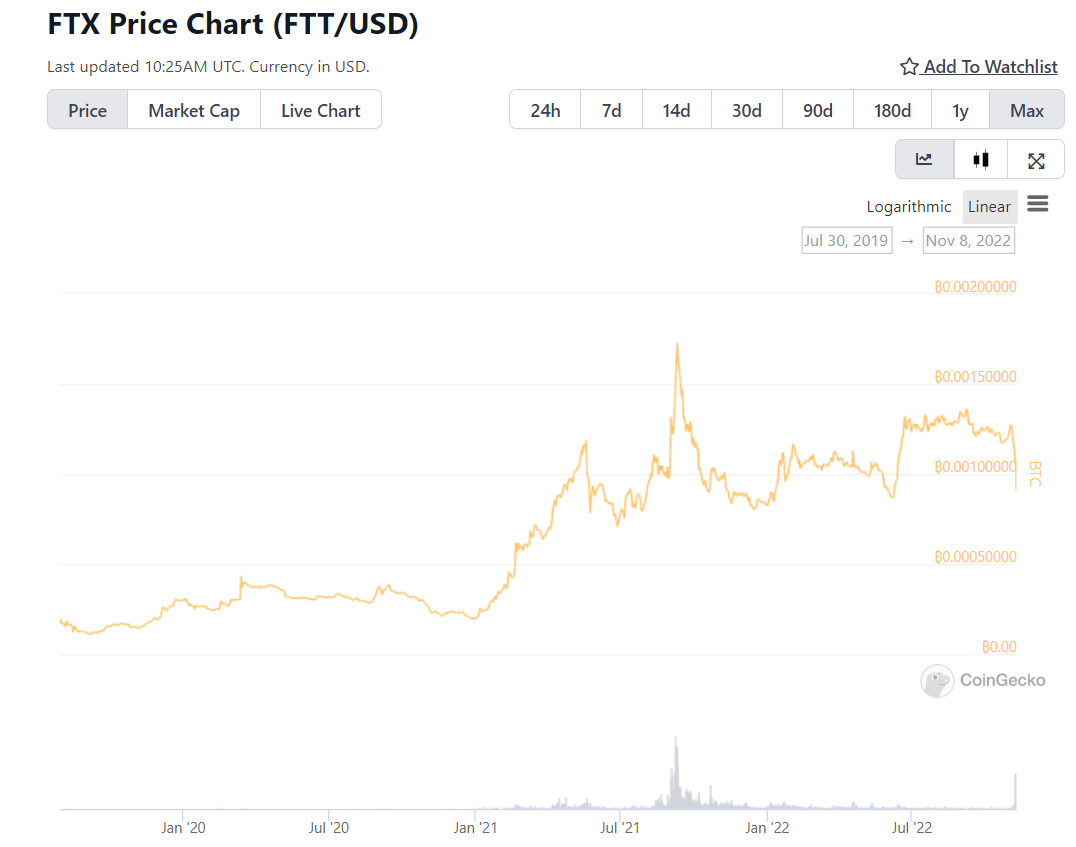 We understand from the news of Coindesk that the investments made by Alameda Research by borrowing also contributed to this brilliant performance.
Conclusion
The fate of FTX and Alameda Research still needs to be clarified. I hope that the depreciation in FTX does not reach a level similar to Terra Luna. Companies like Alameda Research should demonstrate transparency that will ensure investor confidence before they come to the point of bankruptcy.
On the other hand, the drama around FTX has already led to a 5% depreciation in the cryptocurrency market. After centralized companies like Three Arrows Capital and Celsius, Alameda Research has damaged the crypto ecosystem.
The FTX incident once again revealed the importance of decentralization and transparency. We can follow the DEFI operations on the network in detail and avoid surprises.
The motto not your keys; not your crypto remains valid. Storing coins in centralized exchanges may mean carrying the risk of investments that we need to be aware of.
Over time, investors will realize that investing in decentralized and transparent networks is safer than following billionaires. Because they are sustainable, such networks contain a more significant income potential in the long run.
Thank you for reading.
Posted Using LeoFinance Beta
---
---