Splinterlands Gameplay Impressions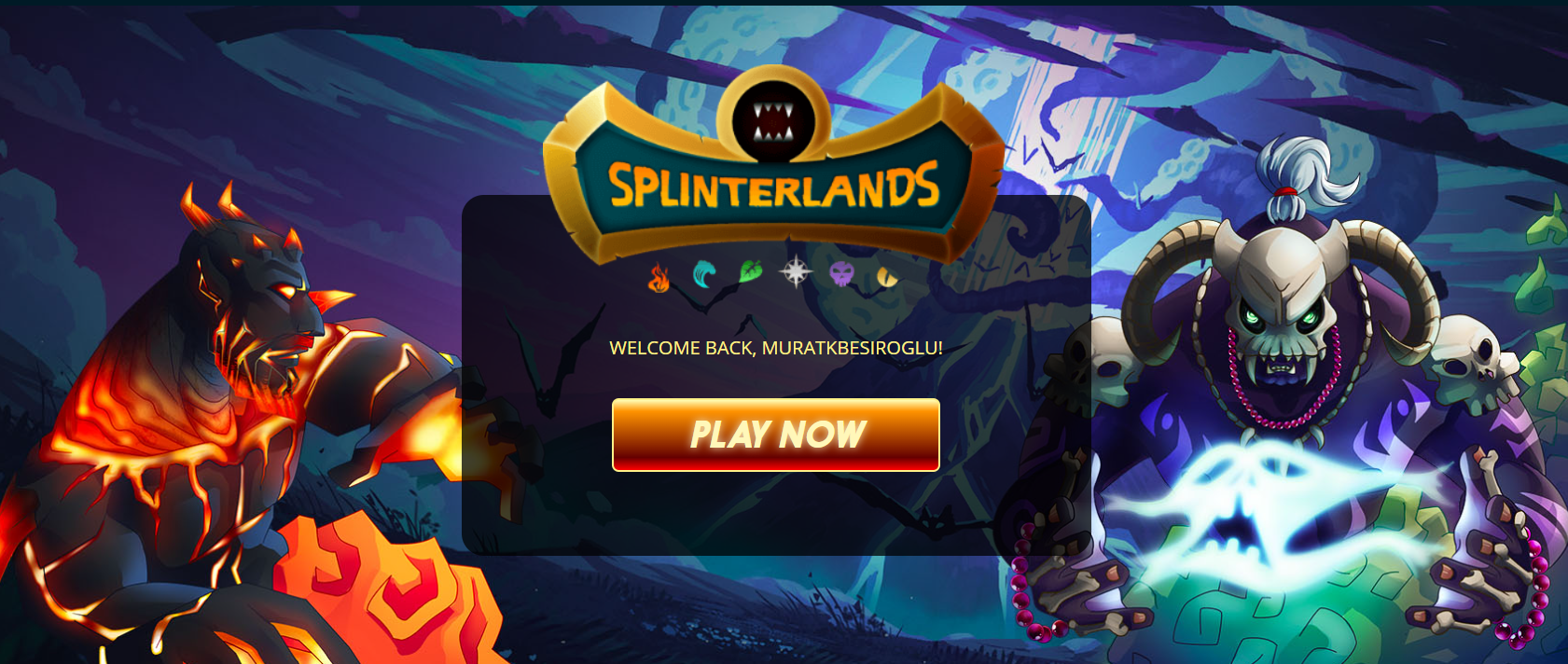 I've been playing Splinterlands for a few days now. I did not expect to encounter such a sophisticated game. After playing it a few times, I immediately got into the game's mood. I don't know why I waited so long to play Splinterlands; it's been over a year since I bought the Spellbook required for the game.
I knew I had to devote some time to learning the game, so I put off playing Splinterlands for so long. The fact that my SPS investments have increased in the last period was also influential in starting the game. I want to learn the entire functioning of the Splinterlands ecosystem. This way, I hope to analyze the financial interactions of SPS, DEC, VOUCHER, PLOT, and card packs.
General Considerations
Splinterlands is an addictive game. It's entertaining to play. It just takes some time to learn. After fighting over a hundred battles, I'm starting to think that Splinterlands is like my favorite game, Starcraft. In that game, different races and characters stood out with their unique abilities.
In my internet search for Splinterlands tips, I couldn't find any worthwhile strategy suggestions. After playing the game, I realized how diverse the strategies could be. Different races and difficulty levels require different approaches. The fact that the cards have ten levels is one element that increases the complexity.
I'm playing the game on my laptop. It is also possible to play on mobile. The onboarding process on mobile is well-structured. We can start playing the game in less than a minute. On the other hand, I think we would need Hive Keychain to play the game in a way that will win an award.
Cards, Elements And Roles
The game has two types of cards: monsters and summoners. The chosen summoner also determines which element's race we will play with. Summoners are noticeably more expensive than monsters. They reflect their features to all monsters included in the game. There are seven elements in the game. Cards can be at four rarity levels.
Splinterlands monster cards have five numbers and a sign. The numbers show the monster's mana level, attack power, speed, number of lives, and card level.
The signs show the unique attributes of that monster. Having so many attributes shouldn't be a problem for those familiar with card games. It was hard for me to get used to.
The game takes place in a summoner and six monsters battle. Since the mana quota is different in each match, it may be necessary to use less than six monsters in some fights.
Leagues and Awards
Players with different experiences compete in different leagues. There are six leagues in the game. They also have their own lower leagues. For example, I'm in the bronze II league.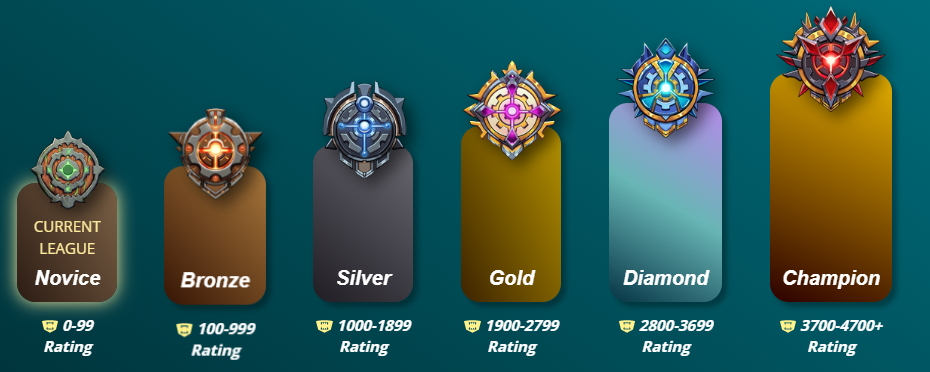 The player's rating determines the level of cards he can use and the league he is in. The number of rare cards used in lower leagues is limited. At the same time, as the league level rises, it becomes possible to use higher-level versions of the cards. Therefore, creating different card sets for each league level is necessary. We can use high-level cards in lower-level leagues, but their level drops to the highest grade allowed by that league.
As you win the match and get the rating, the players start to earn the rewards called chest. Chests come in two types, daily and seasonal. Splinterlands digital assets such as SPS and karts come out of the chests.
Card Pack
Players involved in the game can use their starter cards without making any purchases, but winning prizes with them is impossible. I've observed that good players specialize in the race represented by two or three elements. Each element needs at least a dozen cards to use in different situations. We also need a few summoners whose cost is noticeably higher than monsters.
Especially after going from novice to bronze, it becomes difficult to win a match with Level 1 cards. This situation means that higher levels of the same cards are also needed. Higher tier cards are more costly because they consist of a combination of multiple cards.
I went to rent the cards I needed. Because, except for special cards, rental costs are reasonable.
A few days of gaming experience have shown me that low-cost cards have a special place in the game. Also, each element has a lot of used cards. After many defeats, I learned a few of them.
Conclusion
According to Dappradar statistics, 300,000 people played Splinterlands last week. It was not in vain that so many people showed interest in Splinterlands. I played with great pleasure after getting used to it.
So, can we make money? I haven't played the game long enough to test this yet. Probably a good player can earn something like 50 USD per month. The best can even become professional Splinterlands players. In the bull season, the income from the game will increase.
Splinterlands, which came into my life last week, seems to keep me busy for a long time.
Thank you for reading.
Posted Using LeoFinance Beta
---
---