Top Blockchain Dapps Tell Us A Story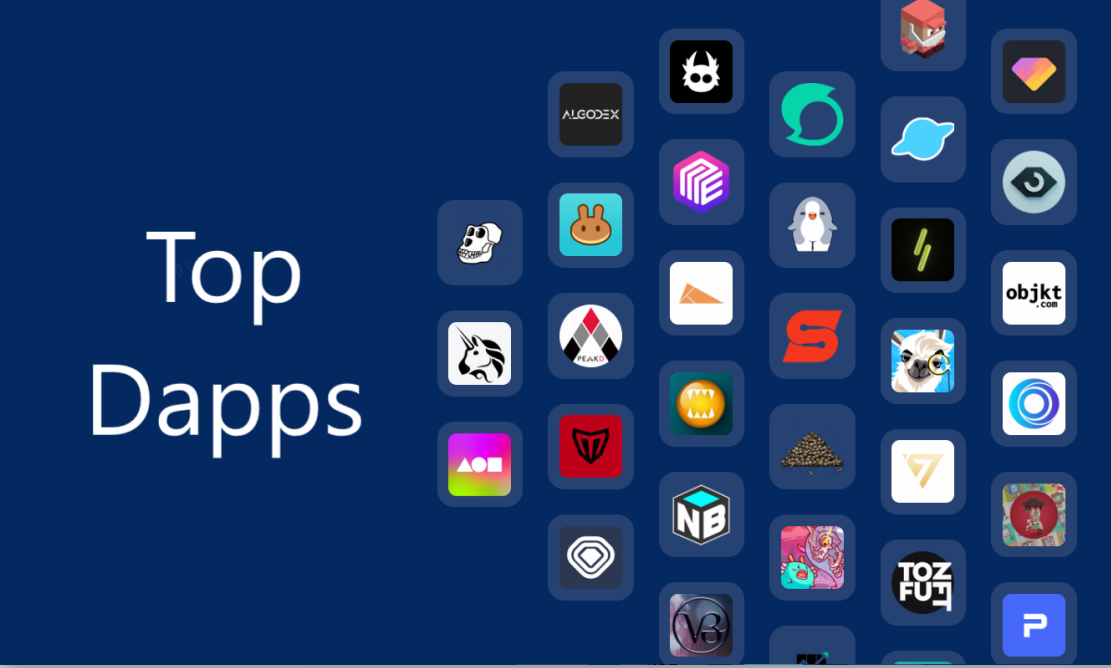 I regularly look at Dappradar statistics to keep track of crypto adoption. Since crypto is a dynamic field, I see different trends come to the fore each time.
Dappradar statistics includes three dimensions: blockchains, applications, and categories. By default, Dapps are sorted by the number of users. Therefore, we face a different landscape compared to the market cap ​​of blockchains. Many blockchains with billions of dollars in market caps do not have any notable dapps.
I want to analyze blockchains and categories based on the top 50 dapps with the highest number of users.
Blockchains
The blockchains with the most applications in the top 50 are Ethereum and BNB. Excluding stablecoins, we know that these networks rank second and third by market cap. So it's no surprise that these blockchains have come to the fore.
Ethereum and BNB are followed by Wax, Solana, Polygon, and Thundercore. Wax and Thundercore, which are not even in the top 100 in the blockchain market cap, stand out in this list. Game applications mainly operate on the Wax blockchain. Thundercore, an EVM-compatible network, seems to specialize in gambling applications.
Hive has only one application in the top 50. Splinterlands ranks third among all dapps with 256k weekly users.
Dapp Categories
21 of the applications in the top 50 are games. The category that comes after the games is DEFI, as expected. There are 4 NFT Marketplace and 4 Gamble applications compared to 11 DEFI applications.
I've been following Dapp statistics for about two years. New games are added to popular dapps every week. Games are likely the primary means of opening the crypto world to the masses. We know this because of the interest in Splinterlands and the other games on the Hive blockchain.
Blockchain applications provide a conducive environment for gambling. I have not gambled on any Thundercore gambling apps. However, I played Video Poker on the Krypto Gamers app. It offers an outstanding user experience.
NFT marketplaces, with four applications in the top 50, are a category that attracts many users. Opensea is ranked first in this category, followed by Magic Eden operates on the Solana network. The number of Magic Eden's nearly 100,000 users shows that Solana has become an essential player in the NFT field.
Hive Dapps
Hive Dapps following Splinterlands are Peakd, Ecency, and Hive.blog. This situation is expected given that Hive was established as a blogging platform. Blogging apps are followed by Hive Engine, Actifit, Luketu, Rabona, Beeswap, and Dlease, respectively.
Hive's 45 apps listed by Dappradar are predominantly in the social, games, and DEFI categories. I'm guessing Dappradar statistics under-report user counts of some Hive apps because I know that dCity and Rising Star games are played by more users than reported.
Conclusion
In the previous bear season, few apps of the period had turned into abandoned cowboy towns. For example, the number of active users of Steemit approaching 1 million fell below a hundred thousand in the first months of 2020. In the actual bear market, the number of users decreased, but the decrease was much more limited. This situation shows that decentralized applications create value beyond financial speculation.
Across the crypto market, play-and-earn games, DEFI apps, and NFT marketplaces have reached large audiences. In particular, games are the category that will significantly contribute to the number of blockchain users.
Thank you for reading.
Posted Using LeoFinance Beta
---
---