VC Money Pouring Into Crypto Projects
Venture Capital (VC) funds can be defined as investment funds that specialize in investing in start-ups or small-medium-sized companies. These funds make high-risk high-reward investments.
In recent years, VC funds started to invest heavily in cryptocurrency projects as well as traditional startups. According to a report by Galaxy Digital, VCs have invested $33 billion in cryptocurrencies and blockchain startups in 2021.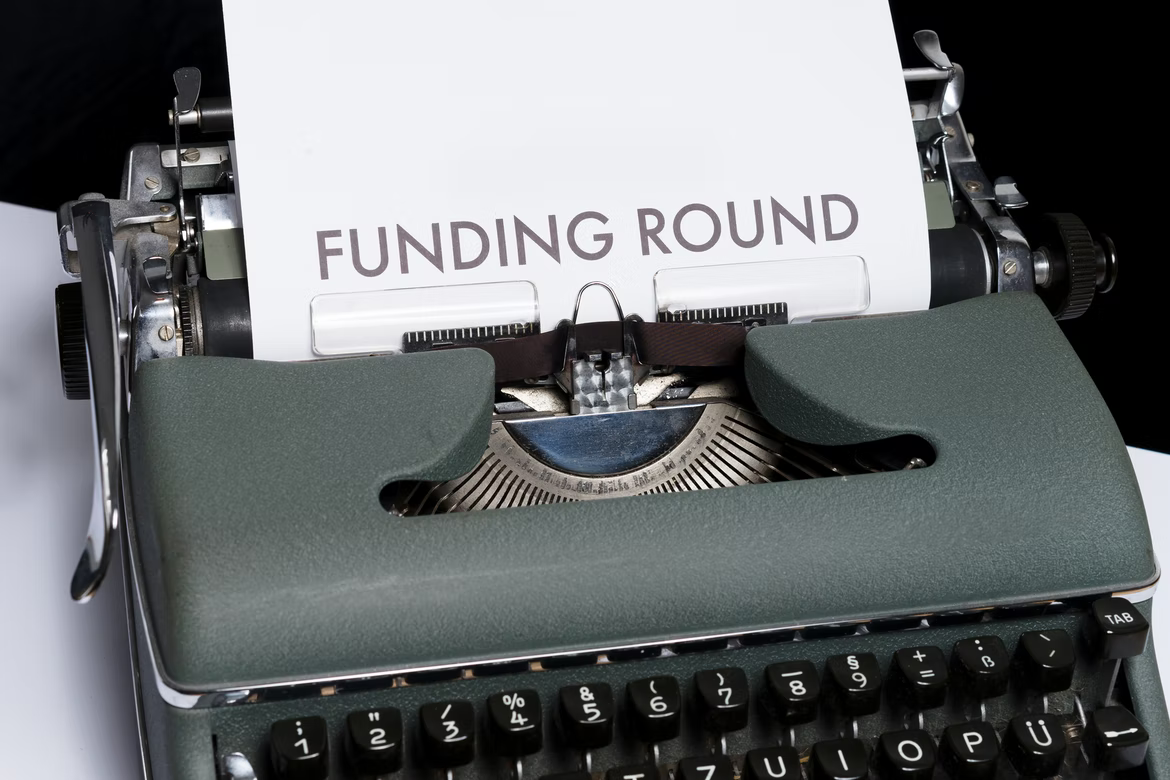 Photo by Markus Winkler on Unsplash
VC investments did not slow down in 2022. This February, VC firms invested in many crypto projects. Finally, Terra was deemed worthy of an investment of 1 billion dollars with the participation of many VC funds. You can follow actual VC investments on https://t.me/s/ico_analytic.
Today I reviewed over 30 crypto projects that received VC investment in February. My goal was to understand what kinds of ideas are deemed worthy of investment for the future.
The main types of projects I came across were NFT, DEFI and Interoperatibily. There were also Web3 and Payment projects, but less in number.
Ethernity is an authenticated NFT marketplace where NFTs with sports and art themes are offered to users. Metastreet is a project focused on NFT valuation and the use of NFTs as collateral. Another project in the NFT category, Blitmap describes itself as the community-crafted sci-fantasy universe. Rarecircles is an NFT launch platform. Everyrealm is another NFT project that focuses on NFT investment.
Among the NFT projects, NFT3 caught my attention the most. They are working to create a unified virtual identity based on Polkadot. Their goal is to transfer virtual identity data, including NFTs, across multiple blockchains.
Another favorite theme is interoperability. For example, Axelar is being developed to function as a decentralized interoperability network. It will allow dapps to function as cross-chain.
The graphic below, which I got from the Galaxy Digital report, is interesting. This chart, which compares Bitcoin price with VC investments quarterly, shows that crypto VC investments also follow the flow of funds to the market.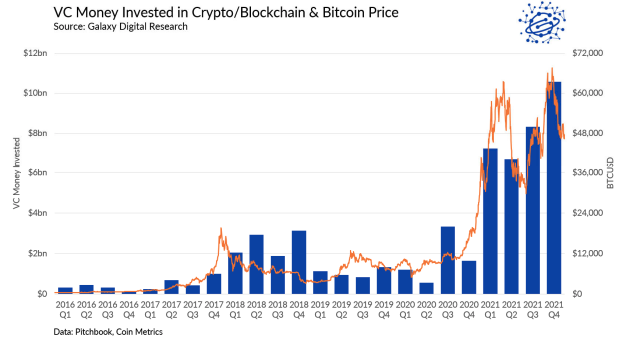 Source
Conclusion
VC investments that took place in February show us that the most popular category in crypto is NFTs. It also appears that interest in DEFI is beginning to resurrect.
Thank you for reading.
Posted Using LeoFinance Beta
---
---