My rewards on my first season on Splinterlands!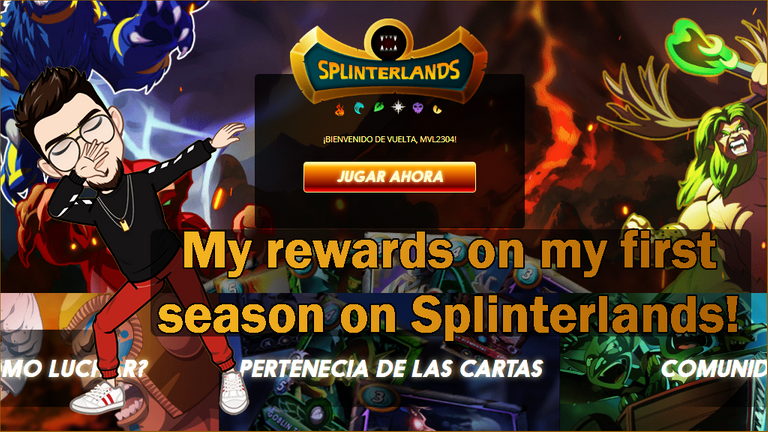 3 days ago I bought my summoner spellbook and started playing Splinterlands, very close to the end of the season I thought I was not going to achieve any reward but it was the opposite, I started playing with the free cards because for now you can not buy new packs and I did not know the cards to decide to invest in buying them, what I did was to use the DEC that I was winning in the battles and in the daily quests to rent new cards in the market to increase my power and my list of cards, after playing and playing almost 200 battles, I managed to reach the Bronze I rank and get 9 reward chests.

I learned a lot about the game, the monsters and summoners and above all, I started to create strategies to win and not just choose whatever and start the battle, I also played a tournament in which I finished in position number 30, I was overcome by an enemy that some cards that I had not even seen until that moment, but from everything you learn something, now talking about the season rewards: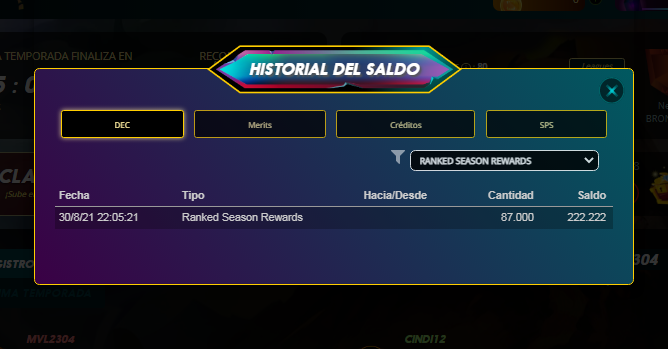 87 DEC crystals, which I used to add them to the previous ones and with them rent new cards for the next season, since I have to reach, at least, the same rank as in the previous one, although I will aim higher this time.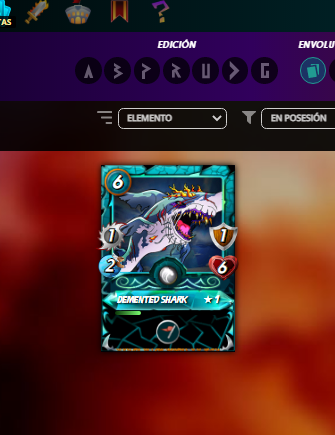 Two ''Demented Shark'' cards which I combined, I don't know yet if it was a good or bad idea to combine them but it's already done, if I'm lucky I'll be able to level it up soon, meanwhile I put it on rent, while new packs of cards to buy appear.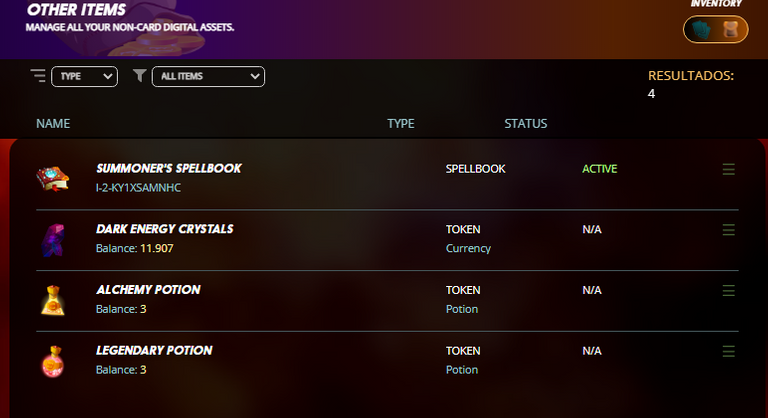 The alchemy potion and legendary potion I won't be able to use until I can buy new packs of cards but I got three of each, I'm waiting for the new series to try my luck with these potions. the deck with which I obtained the best results in most of the battles I had was this one:
Alric Stormbringer as summoner
The summoner's ability works very well with the last four cards, which serve as snipers, the first two protect these four, and of them, the demented shark increases its attack and the tank's attack, making the group do a lot of damage each turn, being that all attack except the Demented Shark, when the mana allows it, you can add some more expensive cards to replace some of these and make the damage even greater.
---
This next season, besides waiting for the new set of packs, I hope to continue climbing the rankings, I am very excited about this game because besides being an investment, I have a lot of fun with it, I played YuGiOh for many years in my childhood, so for me to play Splinterlands is to relive a little of those moments, this new season I will go with more desire than the previous one, so... what are you waiting for? do you want to play Splinterlands? click here.
All images are taken from the official game website, credits to whom it may concern.
---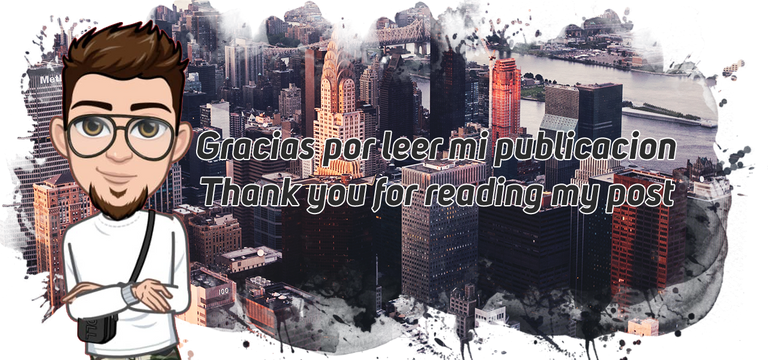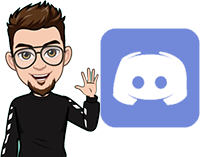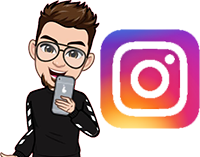 ---
---