¿Que será del Barcelona sin Messi? [ESP-ENG] What will Barcelona be without Messi?
Una era que probablemente no se va a repetir, acaba de llegar a su fin hace apenas unos días, para muchos ha sido muy dura la partida de Lionel Messi del FC Barcelona, y es que está de mas explicar porque pesa tanto esto, mas de treinta títulos y un fútbol maravilloso que era encantador de mirar, el ''tiki-taka'' y su despliegue maravilloso de pases y con un Messi que era devastador para los contrarios, ahora todo eso forma parte del pasado y es que en algún momento tenia que pasar, mas no por saber eso deja de ser un poco amargo, y es que pesa mas sabiendo que el jugador tenia ganas de quedarse, injusto o no, es la realidad y ahora hay que mirar hacia adelante y como fanático del FC Barcelona, y también de Lionel Messi, creo que es justo hablar de lo que pienso que sera el futuro de ambos.
An incredible era that probably will not be repeated in a very long time, has just come to an end a few days ago, for many it has been very hard the departure of Lionel Messi from FC Barcelona to PSG, and it is necessary to explain why this weighs so much, more than thirty titles and a wonderful soccer that was lovely to watch, the ''tiki-taka'' and its wonderful display of passes and with a Messi that was devastating for the opponents, Now all that is part of the past and it is that at some point it had to happen, but not to know that stops being a little bitter, and it weighs more knowing that the player wanted to stay, unfair or not, is the reality and now we must look ahead and as a fan of FC Barcelona, and also of Lionel Messi, I think it is fair to talk about what I think will be the future of both parties.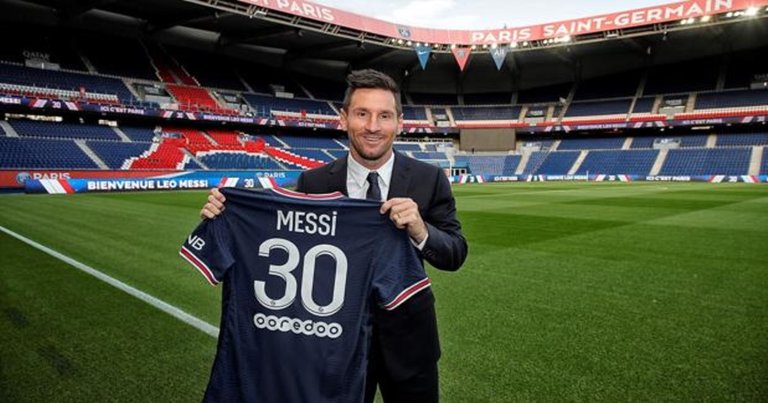 Fuente - Source
Voy a empezar con Messi, que firmo un contrato con el PSG para así formar parte de un proyecto que en el papel parece que va a ganar absolutamente todo, y es que tienen al menos dos jugadores top en cada posición para competir por un puesto en el 11 titular, lo que le propone un trabajo bastante difícil de encontrar armonía y equilibrio a Pochettino con una plantilla repleta de estrellas, sobre todo de la mitad de cancha hacia adelante, Messi volverá a jugar con Neymar y eso es algo que me causa mucha ilusión pues en su pasado juntos en Barcelona demostraron que son perfectos para jugar juntos en el ataque, y si a eso le sumas la potencia y la velocidad de Mbappé mas los refuerzos de Icardi, Di Maria y Draxler, por solo nombrar algunos, el PSG tiene, y de lejos, el mejor ataque de toda Europa y el mundo entero.
I will start with Messi, who signed a contract with PSG to be part of a ambitious project that at least on paper looks like it will win absolutely everything, and they have at least two top players in each position to compete for a place in the starting 11, which proposes a very difficult job to find harmony and balance to Pochettino with a star-studded squad, especially from the midfield forward, Of course with the Champions League as the main objective, Messi will play again with Neymar and that is something that makes me very excited because in their past together in Barcelona they proved that they are perfect to play together in attack, and if you add to that the power and speed of Mbappé plus the reinforcements of Icardi, Di Maria and Draxler, just to name a few, PSG has, by far, the best attack in Europe and the whole world.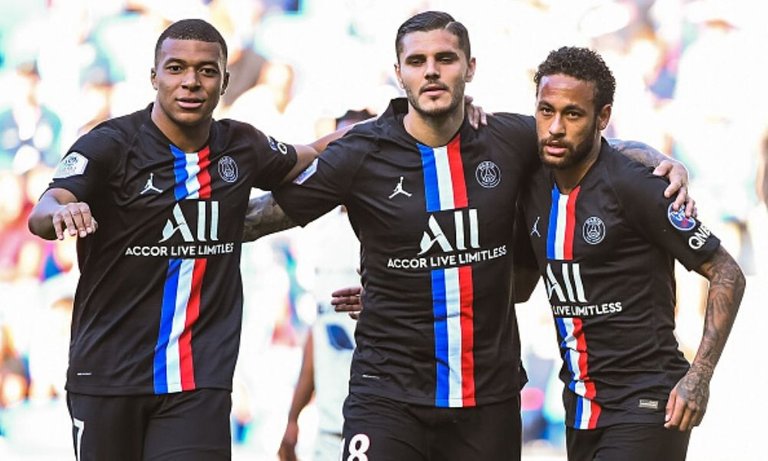 Fuente - Source
El mediocampo del PSG no se queda atrás en el conteo, Verrati, Paredes, el propio Messi que puede jugar retrasado, al igual que Di Maria, el recién fichado Wijnaldum, Herrera, Rafinha... una lista de jugadores que podrían ser titulares en casi cualquier otro equipo esta reunida aquí para darle soporte y equilibrio tanto al ataque como a la defensa del equipo francés.
PSG's midfield is not far behind in the count, Marco Verrati, Leandro Paredes, Messi himself who can play in the back, as well as Di Maria, the recently signed Wijnaldum, Ander Herrera, Rafinha Alcantara... a list of players that could start for almost any other team is gathered here to give support and balance to both the attack and the defense of the French team.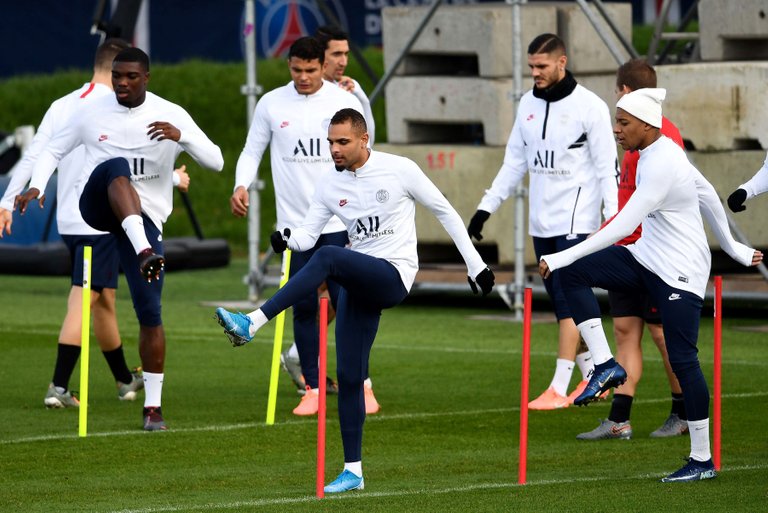 Fuente - Source
Y finalmente la defensa y la portería, que también se ha reforzado de maravilla con Sergio Ramos, Hakimi y Donnarumma, viene a ponerle el sello de equipazo a esta plantilla, sumandose a los que ya estaban, Kimpembe, Marquinhos, Bernat, Keylor Navas, entre otros mas, que según mi forma de verlo, es esta la posicion en la que mas competencia hay, ¿tendrá con esto el PSG lo necesario para salir campeón de la UEFA Champions League?
And finally the defense and goalkeeping, which has also been reinforced wonderfully with Sergio Ramos, Hakimi and Donnarumma, comes to put the seal of a great team to this squad, adding to those who already were, Kimpembe, Marquinhos, Bernat, Keylor Navas, among others, that according to my point of view, this is the position in which there is more competition, will PSG have with this what it takes to be champion of the UEFA Champions League?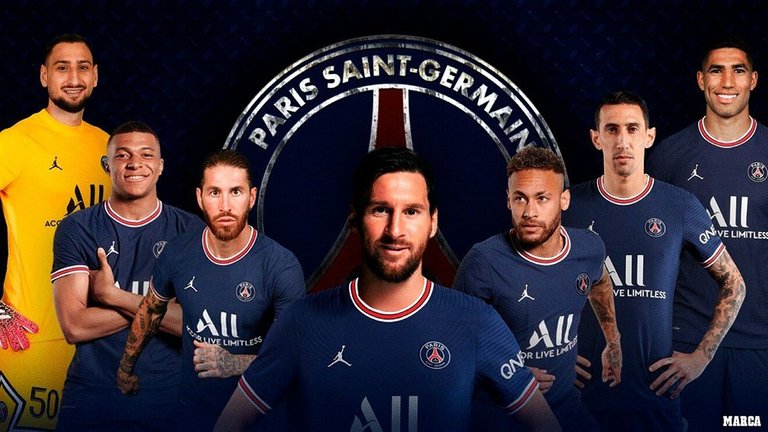 Fuente - Source
Ahora vamos al otro lado para hablar del FC Barcelona, esta vez empezaré por la portería, donde Neto y Ter Stegen siguen compitiendo por el lugar y donde a mi parecer, mas seguro esta el Barcelona pues Ter Stegen ha respondido de maravilla año tras año y seguirá haciéndolo, el Barcelona reforzó la defensa con Eric Garcia y Emerson, creo que la apuesta por jugadores jovenes es acertada porque los que estan estan entrando en la fase final de sus carreras pero para mi parecer, los veteranos que estan, Pique, Lenglet y sobre todo Umtiti no estan al nivel necesario para competir.
Now we go to the other side to talk about FC Barcelona, this time I will start with the goal, where Neto and Ter Stegen continue to compete for the place and where in my opinion, Barcelona is safer because Ter Stegen has responded wonderfully year after year and will continue to do so, Barcelona reinforced the defense with Eric Garcia and Emerson, I think that the bet on young players is correct because those who are entering the final phase of their careers but in my opinion, the veterans who are, Pique, Lenglet and especially Umtiti are not at the necessary level to compete.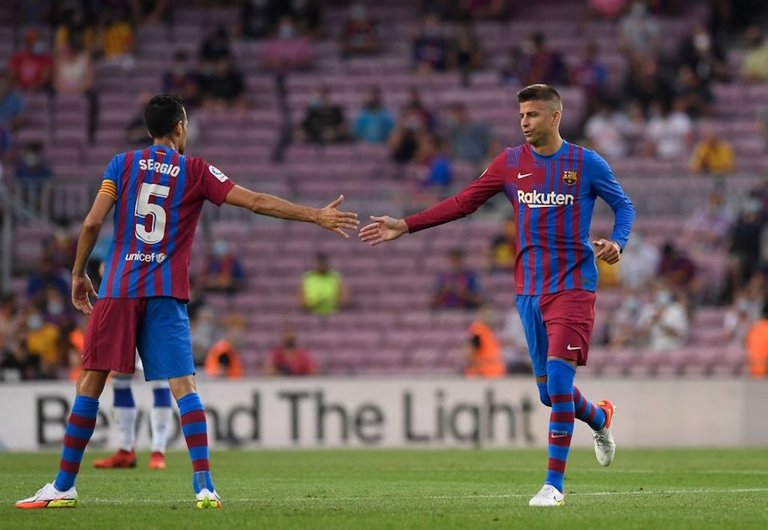 Fuente - Source
No se sumó ningún mediocampista dejando las responsabilidades en los que ya están en el equipo, siendo Busquets el principal llamado a ser el estandarte, y en la delantera llegó Sergio Aguero, un fichaje que emocionaba mucho, junto al de Memphis Depay, este Barcelona si bien no es un equipo mediocre, todo lo contrario es bastante bueno, no tiene nada que lo haga ver como un campeón potencial de algo, y no me refiero a la marcha de Messi pues ya los últimos años con Messi en el plantel ya el equipo se veía flojo y como si no jugara a nada, ahora sin Messi esa situación se acentúa y creo que Koeman deberá hacer un trabajo mas que magnifico con estos jugadores para revertir esta mala situación deportiva, de momento empezaron bien en la liga... ¿podrán seguir el ritmo? eso solo lo dirá el tiempo...
No midfielder was added, leaving the responsibilities of those who are already in the team, with Busquets being the main call to be the banner, and Sergio Aguero arrived at the front, a signing that was very exciting, along with Memphis Depay, this Barcelona if Well, it is not a mediocre team, on the contrary it is quite good, it does not have anything that makes it look like a potential champion of something, and I am not referring to the departure of Messi since the last years with Messi in the squad and the team He looked lazy and as if he didn't play at all, now without Messi that situation is accentuated and I think Koeman will have to do a more than magnificent job with these players to reverse this bad sporting situation, at the moment they started well in the league ... can they keep up? that only time will tell...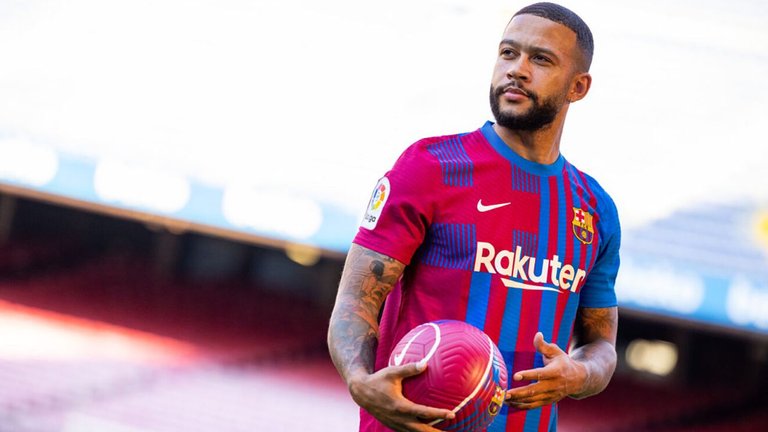 Fuente - Source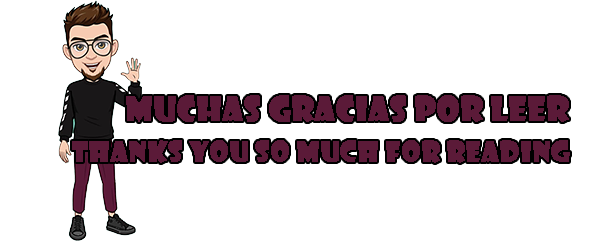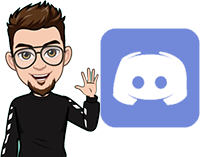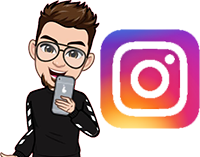 ---
---