Found This While Looking for Time Management Content Ideas!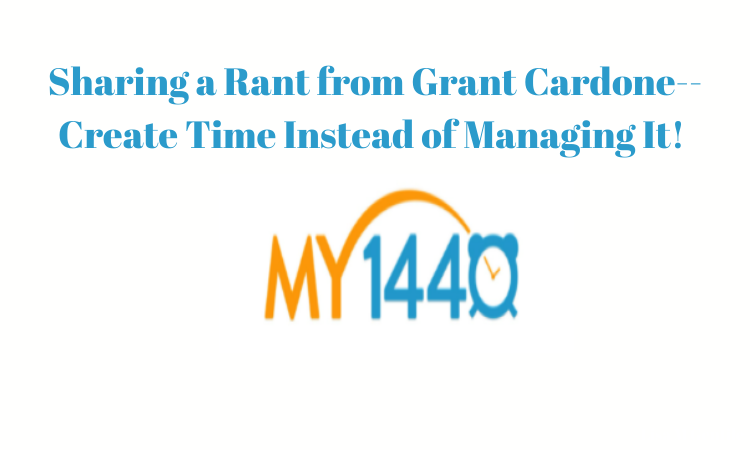 Graphic Created in Canva.com
I was on Quora today looking for questions that people are asking about Time Management to get ideas for content.
I was looking in the thread where people where sharing time management book titles. And someone posted this video from Grant Cardone.
3 ideas from this video:
Divide Your Day into 15 Minute blocks of time and don't leave any white space on your calendar. This is something that was taught to Alan Greenspan by the father of his college roommate and something he used all his life.
White space in your calendar is wasted time.

Make a list of the things you're doing everyday that are wasting your time.

After that think about ways you can create time and become more productive.
There was a bunch of information packed into a very short video. I had to watch and listen to it a few times. And will save it so that I can watch it again.
When he talked about the 15 minute blocks concept I thought about the book, The Pomodoro Technique by Francesco Cirillo. The difference is that the Pomodoros are blocks of 25 minutes of focused work with a 3 to 5 minute break until the next one. That is a very simple quick description. There is much more to the Pomodoro Technique than that. It just jumped into my mind when Grant was talking about 15 minute blocks.
Grant doesn't address here what to do if something you're working on takes longer than 15 minutes.
The focus here is really about investing our time better to be more productive and eliminating the things that we do that are wasting our time.
---
---