Family Time was Nice! Great to See Everyone and Celebrate Mom! Time to Get Back to Normal Now

---
Hello Everyone,
Welcome to the My1440 channel on 3speak.
This is the first time I am uploading a video here. After this video, the focus for this channel will be on Time Management tips, tricks and strategies for online Solopreneurs.
I mentioned in my video that I took almost two weeks off from my online business to spend time with my family.
I have two sisters who live in Los Angeles, California and one who lives in Madison, WI. We had something going on from the 18th until last Sunday. Saturday was the celebration of Mom. Last year when she passed away COVID-19 restrictions prevented us from having the kind of funeral we wanted to have for her. But in the days prior we were preparing for the get together on Saturday and visiting with my uncle and cousin who couldn't make it to Saturday's celebration.
I chose to take the time away because I knew that I wouldn't be able to be fully engaged in both my online business and be able to be present for my family at the same time.
Now I am fully back and will be focusing my online business.
The link below is to the recording of last night's Thursday Night Live episode with Jon Olson and Blain Jones from Click Track Profit. Some really great training on Content creation and Time Managment.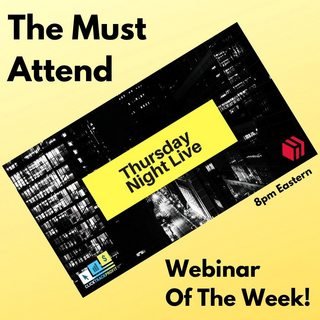 ---
---