5 minute freewrit Tuesday prompt aristocrat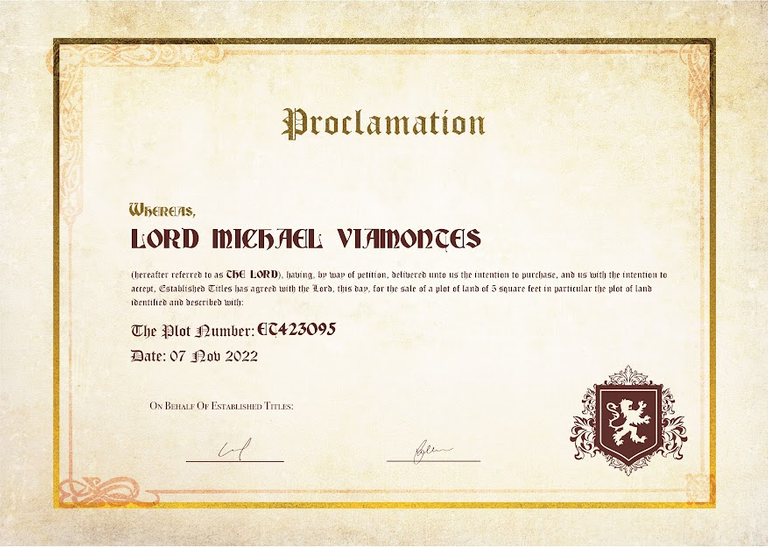 This is my post for #freewriters Tuesday prompt aristocrat hosted by @mariannewest
Even though being a Lord is not really found to be an aristocrat it will be the closes thing that our family will get to be one.
A few months ago my husband saw where you can buy a very small plot of land in Scotland, I mean VERY small, like one square foot, and by buying this land you are issued a Proclamation saying that you are now a Lord, you can legally put Lord before your name on any documents.
I always find it hard to find something for my son-in-law for Christmas, so I decided that this would be something that he would love, I hope it does not give him a big head.
I typed buying land in Scotland into google and found it. There were some for 70 dollars but that was a little high for me. I kept looking and found one for 40 dollars. They wanted an extra 10 if they sent me the certificate so I decided to not get it, I can print it out.
I bought a pack of fancy paper, which was 4 dollars and now my printer is not working, my husband tried to print something and it came out one big blur. So now to get this printed I will have to take it somewhere and pay them to print it. I think with the paper I bought, I will be over the 10 dollars if I would have had them send it to me. It never pays to be cheap.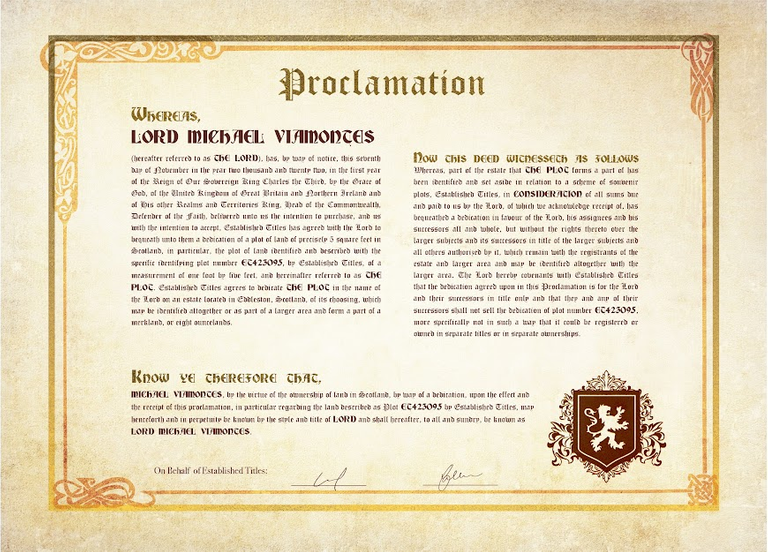 I was going to print this one, but I do not know if it will cost more so if it is I will print the shorter version and give it to him.
Photos are mine
---
---