5 minute freewrite 2157 prompt conspiracy of noise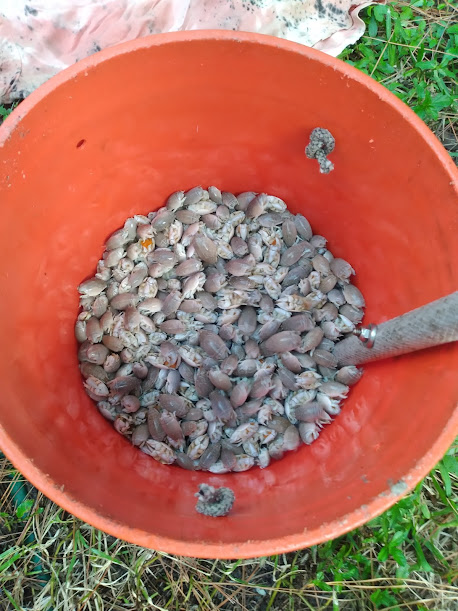 This is my post for #freewriters 2157 prompt conspiracy of noise hosted by @mariannewest and @daily.prompt
The tide was not right for getting sandfleas until 3 o'clock this afternoon. This made for a late day, we got 2 gallons but it is now 8 in the evening and I just sat down. After getting home with them they have to be blanched, dipped in ice water, laid on towels in the yard to drain the water, placed on a screen that is over our A/C unit to dry, and then put into sandwich bags to be put in the freezer.
I have no clue as to what conspiracy of noise means, so I do not know what to write about it.
Conspiracy of noise
It is without poise?
What does it mean?
Is it quiet, no noise?
Or is it loud?
Does it Pound?
Like a drum?
Gee, all I can do is hum.
conspiracy of noise
Maybe it is quiet toys.
That is all I have, I am tired, good night.
photo is mine
---
---