5 minute freewrite Monday prompt ready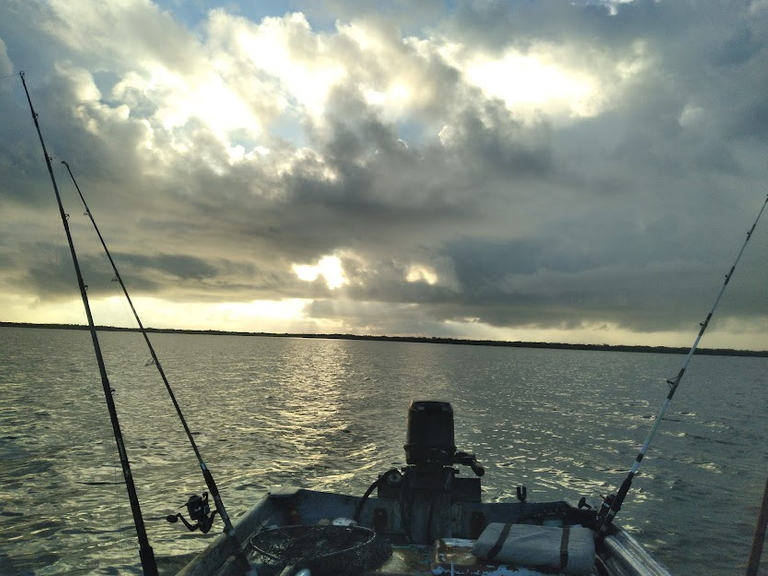 This is my post for #freewriters Monday prompt ready hosted by @mariannewest
The last day that I fished was November 3rd, we had bad weather from the 4th till the 8th, and that is when the weather turned worse with hurricane Nicole after the hurricane passed we got a north wind and it blew for a week.
Since we had a lot of rain and the woods were good and wet I decided to burn the weeds that I had piled up. I had to spread them out in the yard to get them dry enough to burn. I guess my bending to pick them up and throw them in the burn barrel was too much on my back. I spent the next week not able to stand up. My husband was able to fish for 3 days then the weather turned bad again.
The weather calmed down, but the fish house was closed for Thanksgiving weekend. My back is not 100% but a lot better and I am ready to go fishing, but the weather is once again too bad to fish. Tomorrow the weather is going to calm down enough to fish, it is going to blow 15 knots but from the east. 15 is borderline rough for our small boats but if we can make it to the Big Flat, we should be able to fish. Wednesday, they are calling for the wind to pick up once again, for who knows how long.
One of the fishermen who has a bigger boat, went today. He did not catch anything. You can not let that deter you, if the weather is good you need to fish.
This has turned out to be one of those winters where it is going to blow all of the time. This reminds me of a time when we built a new ocean boat and the day that we finished it, it started blowing and blew for 30 days straight. UGH, the life of a fisherman, you better be there every chance that you can because you never know what Mother Nature has planned.
---
---