5 minute freewrite prompt best invention since the mousetrap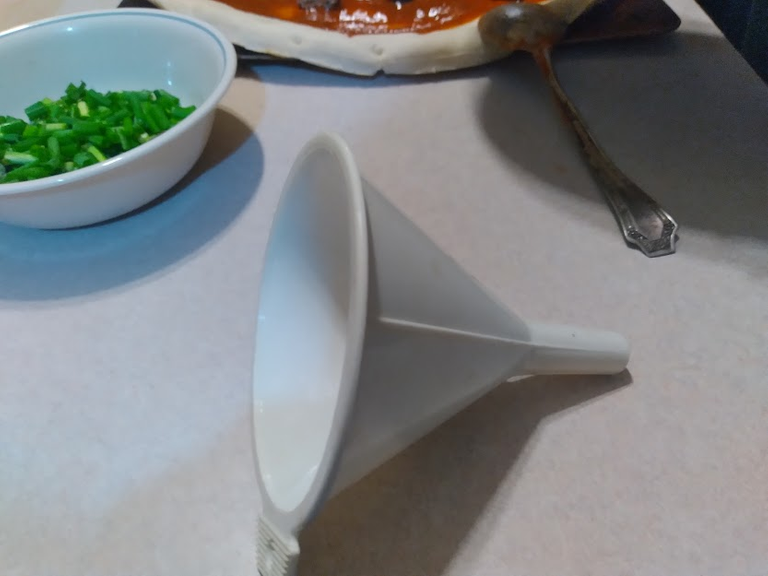 This is my post for #freewriters prompt best invention since the mousetrap hosted by @mariannewest
Being a woman and fishing around all men has been very hard on my bladder. Sometimes to the point of tears. What do I do lose not only my bite but my anchoring, too? I would not lose either, I would just suffer through it until the fish quit biting, then I would pull anchor and go far enough away so I could go pee.
I have always been envious of men, they turn their back to me and peed into their pee jug. I can not do this, I have to pull my pants down and squat.
One evening I was watching a documentary about astronauts and they were talking about how the women place a funnel between their legs and suction pulls the pee out. A light bulb went off in my head.
I went to Walmart and bought a package of 3 funnels, the smallest one seemed to fit the best. Then I went to Home Depot and found the right size plastic tubing to fit the small end of the funnel and measured off enough to go from my who-ha to the floor.
I put the two together and tried it at home with the tubing going into the toilet, and it worked. I found a bottle with a cap to run the hose into.
Let me tell you, this is the best invention since the mousetrap.
Why did it take me 20 years to figure it out? I no longer have to cry over having a full bladder. I can have boats all around me and they do not know what I am doing.
I wear my slickers and all I have to do is reach in, and undo my pants, no need to take them down, I run the hose down my pant leg and put the funnel in place. I put the end of the hose in the bottle and I can stand there and go pee.
I gave it a name, PAM, for pee as man.
I would have taken a picture of it but it is in my boat and my back has been out since last Friday. I went to the doctor yesterday and got a steroid pack, it is called Methypresnisolone, if you ever get to where you can not stand up, these pills will fix you right up. You take 6 on the first day and one less each day after. I can go from crawling on the floor one day to being able to almost stand straight the next, it is a wonder drug.
photo is mine
---
---