5 minute freewrite prompt wagging tail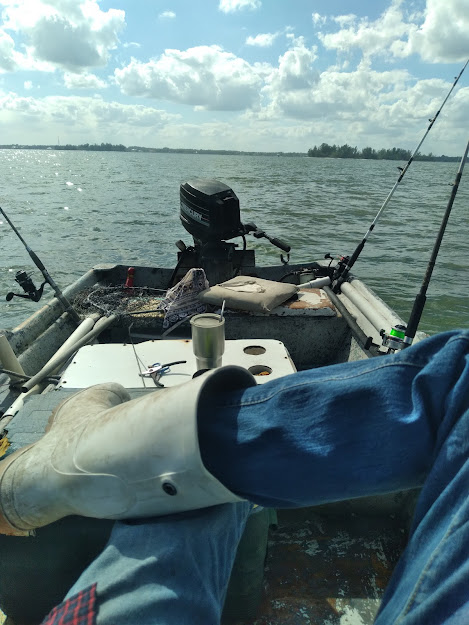 This is my post for #freewriters Wednesday prompt wagging tale hosted by @mariannewest
After having such a great day yesterday, I was raring to go this morning. The picture says it all, this is how my day was, sitting on the bow of my boat watching my rods just sit there. ALL DAY LONG, well until 2:30, I could not take it anymore and went home.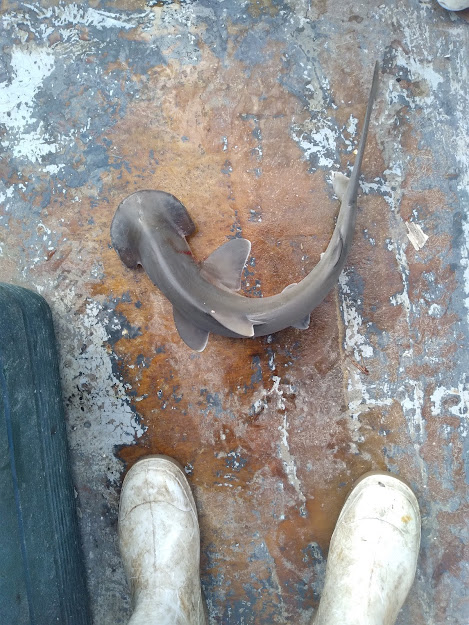 I had not caught or gotten a bite from a fish until 1:00 o'clock. Then the fish that I caught was this little bonnethead shark. You could say that I had a bad day.
The wind is supposed to blow, so I am hoping when it lays back down, we have another run of fish. Pompano are migratory so we only get to catch them as they are traveling by. They are just like the Yankees, they go south for the winter and back north in the spring.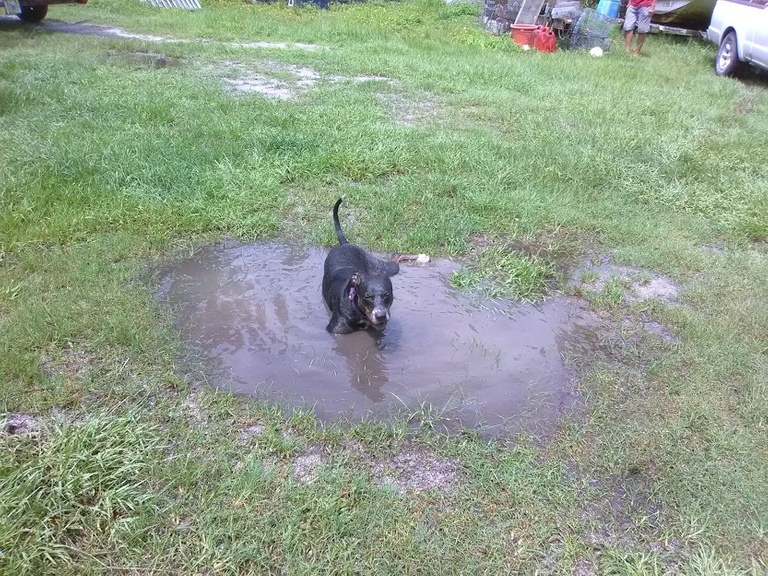 Even though she is not my dog, coming home to her wagging tail on a rotten day, makes everything look a little brighter.
I had to pump the water out of my boat 6 times today. Ever since I bought it, it has had a small leak, but now it has gotten a lot worse. I know what I will be doing while the wind blows. I think the only way to find the leak is to put the plug in the boat and run water in it and hope the leak is not somewhere where the boat sits on the trailer.
photos are mine
---
---