5 minute freewrite prompts bright light and barn animals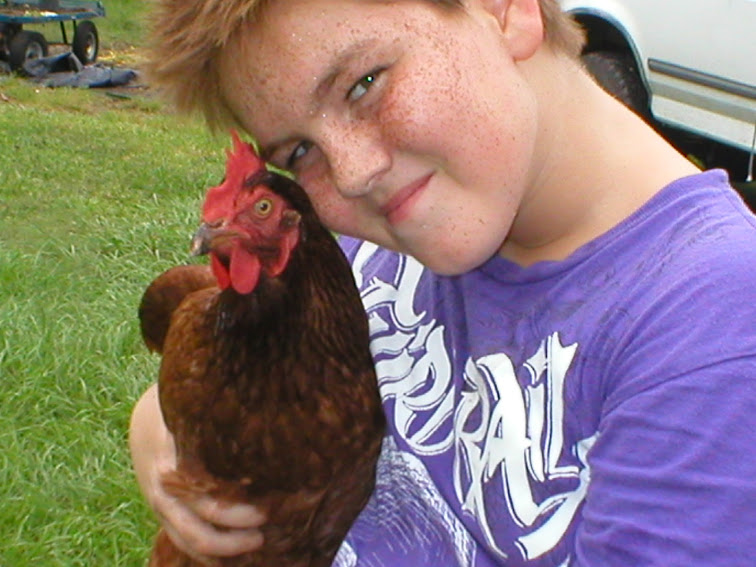 This is my post for #freewriters Thursday prompt bright light and Friday prompt barn animals hosted by @mariannwest
The picture is of my Grandson and the chicken I called Mama.
When we first moved to where we are now living, I had big plans for having all types of barn animals. I was worried about getting them because we had two dogs and two cats, and neither had ever been around chickens.
My husband said it would be ok if we got baby chicks and baby turkeys. I had my doubts but I really wanted them. So we bought 5 turkeys and 6 chickens. I did not want a rooster because I only wanted the chickens for the eggs. When we bought them from the feed store, I was told that it would not be 100% that they would all be hens. All six turn out to be hens. The turkeys ended up being four hens and a Tom, and that is what my husband wanted.
My husband was right, when we brought them home he showed them to the dogs and cats and would tell them that they were our babies. He would have the dogs and cats with him when he fed the chicks and when he let them out of the cage to clean it, all the time telling them that they were our babies.
When they got big enough we let them roam free in the yard. At night I would put them in their coop and I hung a bright light to keep the bobcats away.
Every morning we would take them out of the coop and let them roam while we went fishing. One day we came home to a turkey missing. My husband followed the trail of feathers into the woods and found the turkey covered with pine needles and leaves. A bobcat killed it and hid what it could not eat.
I heard that if you played a radio really loud, the bobcats would not come into the yard. This worked for a while but he got another one.
One day I was home and heard a noise on my front steps. A bobcat was attacking another turkey, in the daylight with the radio blaring. I opened the door and it ran off with all of the chickens chasing it. That was a sight to see.
It did not kill the turkey but it peeled a large piece of skin and feathers off of its back. It did not come completely off, just laid it back. We folded it back over and wrapped it with gauze, It reattached itself.
Every evening my husband likes to sit outside and drink his beer. He would have the dog on one side and the cat and chicken would sit on his lap. This was the only chicken that did not like me. I named her BEB for Beady-Eyed-Bitch, she was fine until I turned to walk away, that is when she attacked my ankles sometimes drawing blood.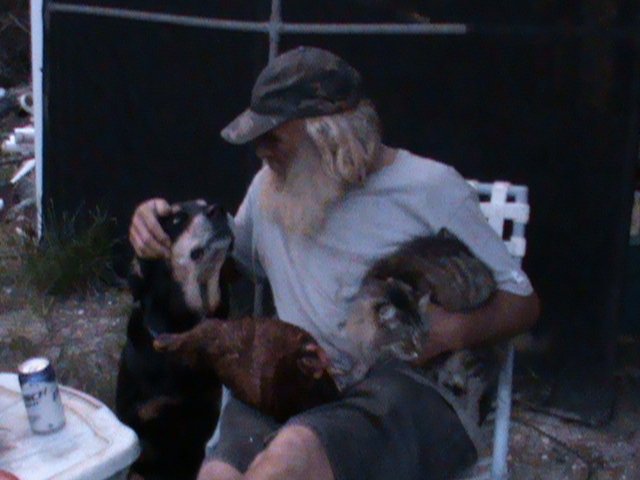 All photos are mine
---
---