5 minute freewrite Sunday prompt fruit fly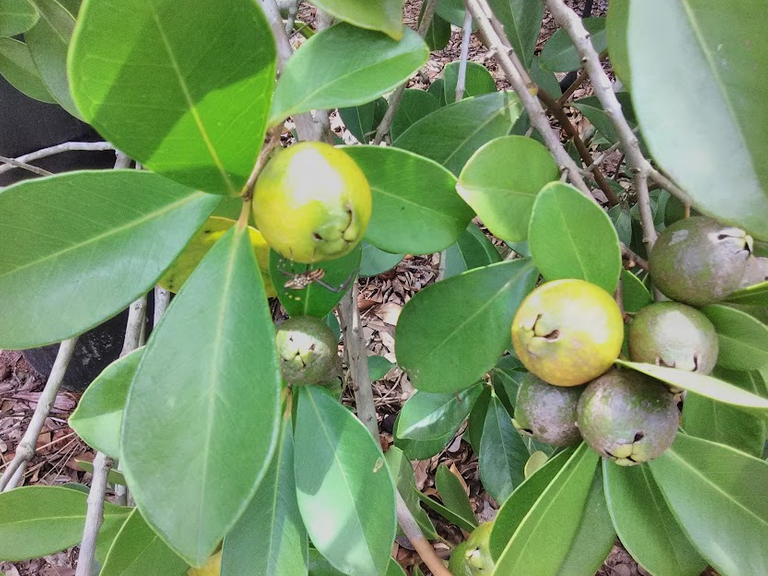 This is my post for #freewriters Sunday prompt fruit fly hosted by @mariannewest
I had peaches, big yellow guavas with white meat, and ones with pink meat, they were my favorite, and figs. My husband chopped them all down. He said he is not having the trees if he can not eat the fruit.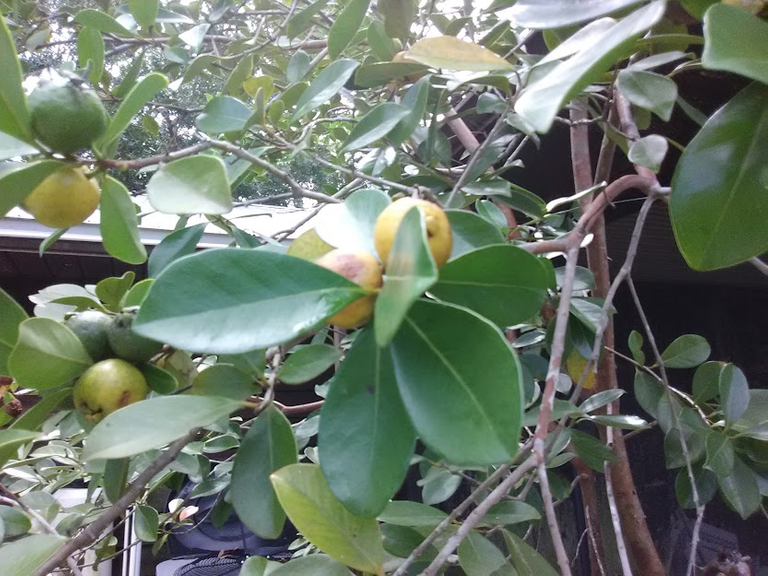 This is my small Caitlyn guava, it is all I have left, only because it came back. But the only way we get any to eat is while they are still green we tie a brown paper bag around a cluster of them. The guava in the middle of the above picture has a brown spot on it and if you cut it open you will see it is full of fruit fly worms.
They make poisons that you can spray on the fruit trees but I am not going to do that, even if they try to tell us that it is safe. I do not think putting poison on my food is safe.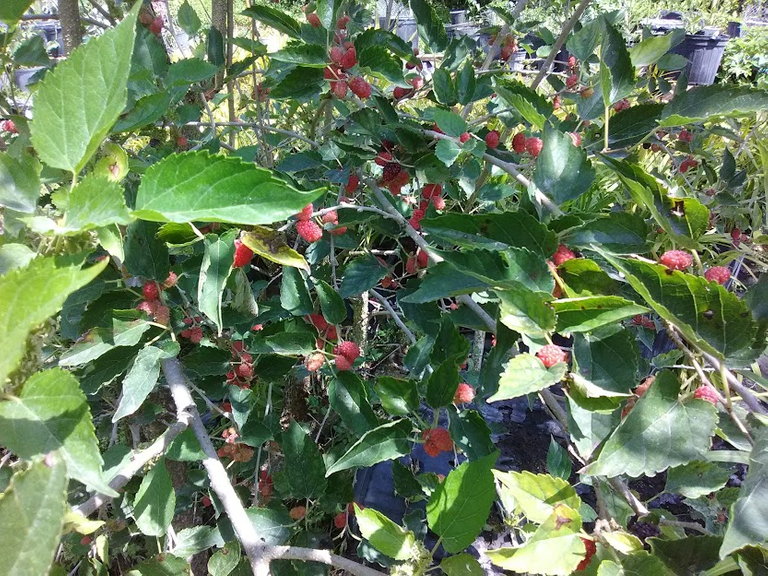 They do not get in the mulberries but little spiders do get on them, I look it over and wipe any spiders away before eating them. I always wonder if I missed any but I take the out of sight out of mind concept with them.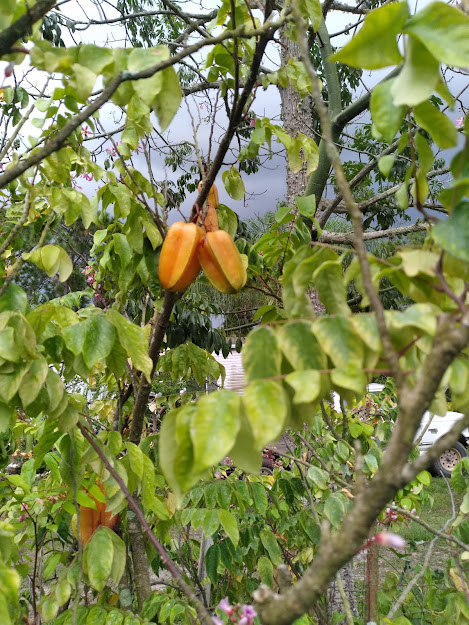 If you want pest-free fruit you should grow star fruit, I have never seen any type of bug on mine.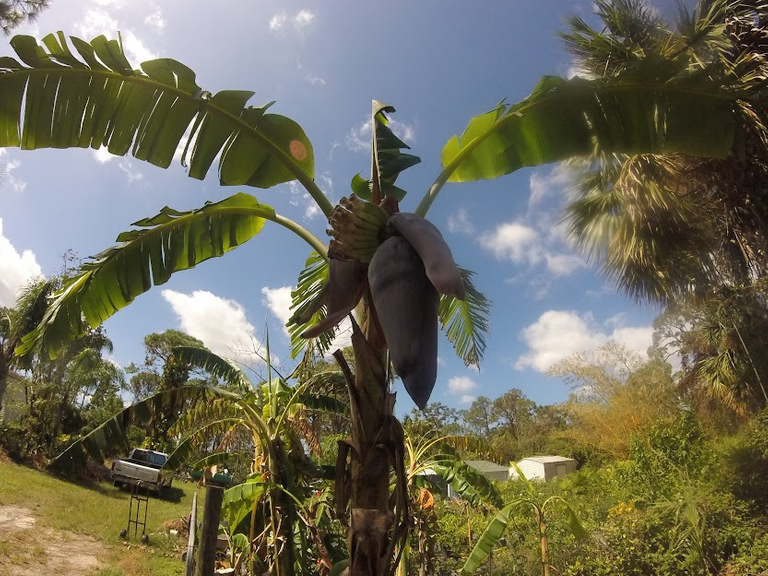 Bananas are also pest free.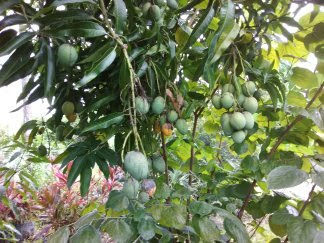 Our mangos do not get bugs in them unless they are left on the ground too long. But if we get a lot of rain when the tree is in bloom, the blooms get some sort of disease and fall off, and yes there is a spray to help prevent it, but still is it safe?
All photos are mine
---
---