5 minute freewrite Thursday prompt struck left handed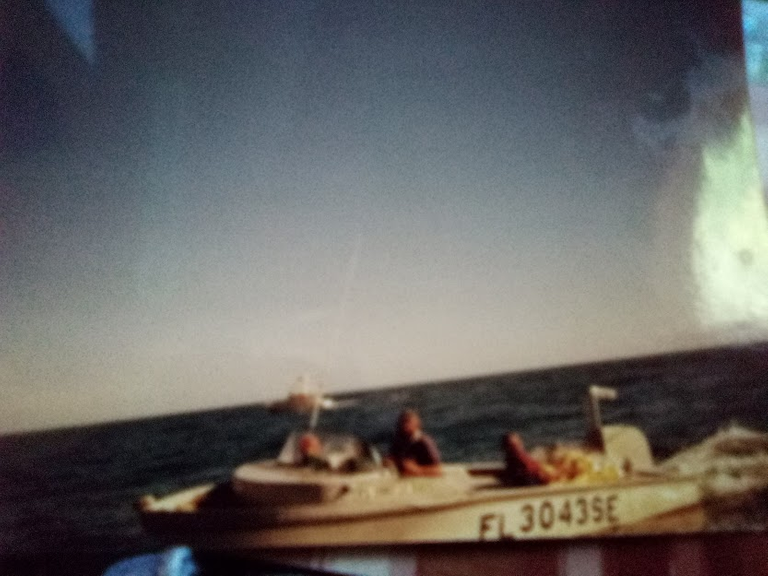 This is my post for @freewriters Thursday prompt struck left handed hosted by @mariannewest
Trying to learn how to tie knots from a left handed person when you are right handed is hard to do, and trying to learn to do everything this way is very hard.
My husband is a lefty and I am not so when he wanted to teach me how to hang in a new net he would start at the right side and work toward the left. When any other right handed fisherman would start from the left and work toward the right. So this was difficult for me to learn. The knots that he wanted to tie were also hard to learn because everything he did was backward to me.
My husband, the lefty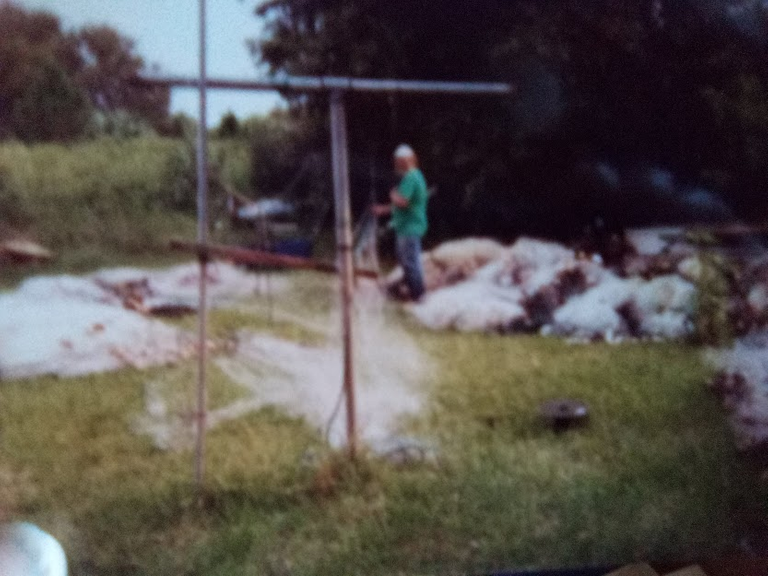 This is his sister hanging net for us.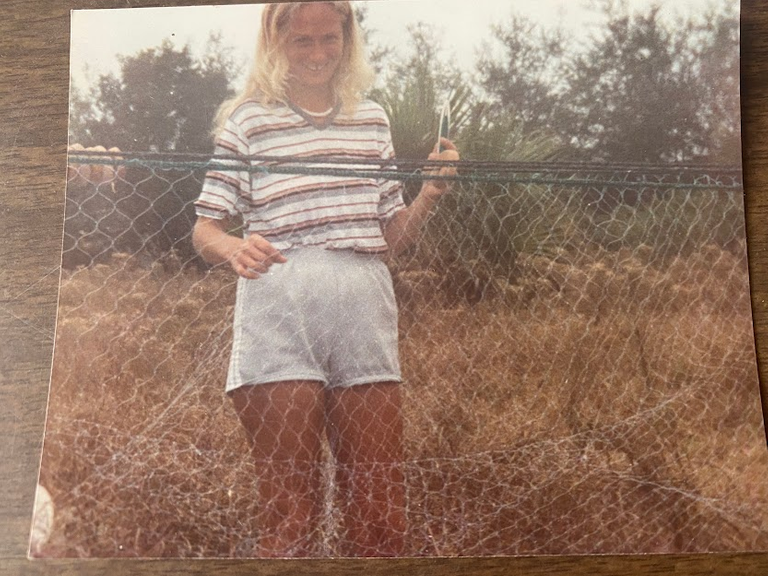 Another thing that was had to learn was the way he set the fish. If you are right handed you would strike your circle going to the right, but my husband struck left handed and for every net boat that we had, he set it up to strike this way, even if I was fishing that boat I had to strike the fish backward from what I would normally do.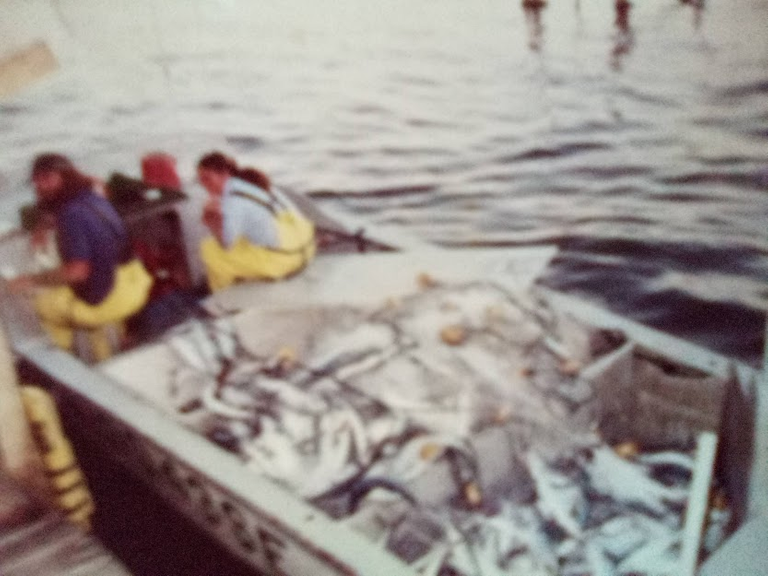 The only time that I could set fish to the right was in this boat and it was a mistake. Back then we had steering in it and drove from the bow. The steering cable broke and we replaced it but did not try it out. I came down the next morning to take it fishing and when I turned left, I went right and vice versa. By now I was used to setting to the left and had to set to the right which was very hard to do because the net guard was set up for going left, but I did it and had 1,200 pounds of jacks.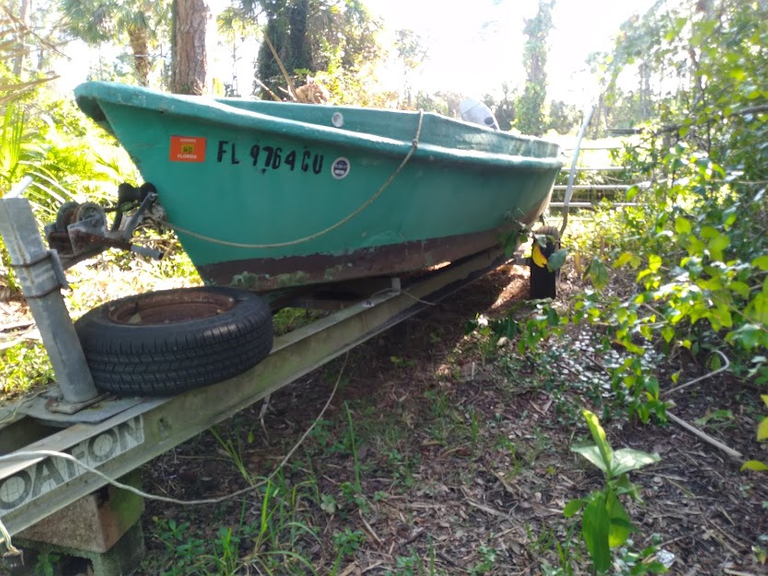 ---
---