5 minute freewrite Tuesday prompt poachers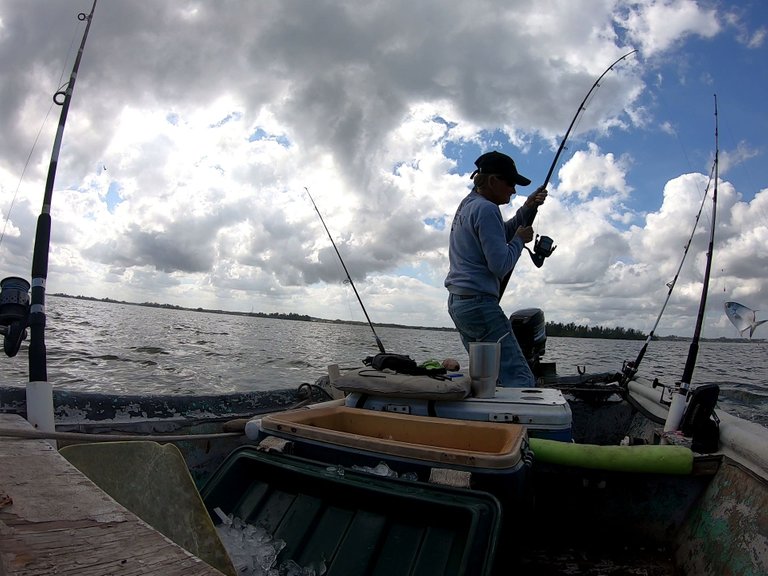 This is my post for #freewriters Tuesday prompt poachers hosted by @mariannewest
This morning when I anchored, I got 3 of my 6 rods cast out and before I could pick up the 4th one, I had a fish on my first rod, it was a pompano. I was reeling it in and could feel the gears slipping in my reel. Wouldn't you know that this was the rod that caught most of the fish today? Go figure.
I had another double, but once again, one got off. When I got the one that was left on the hook in the boat, they had tangled my line. I use a braided line and once it gets in a knot it is hard to get untangled but this time I got it out.

This is what happens when a fish gets in the line from a different rod. The only way that I could get it untangled was to cut the rig on the line that had the fish, which pissed me off because it was a new rig that I used one day. The entire time that I was untangling it I was praying that I would not get a fish on the line that was still out.
I ended up catching 11 pompano and my husband had 11, he took them to the fish house and weighed them, and got ice for me to go tomorrow. They weighed 55 pounds, so we had another good day.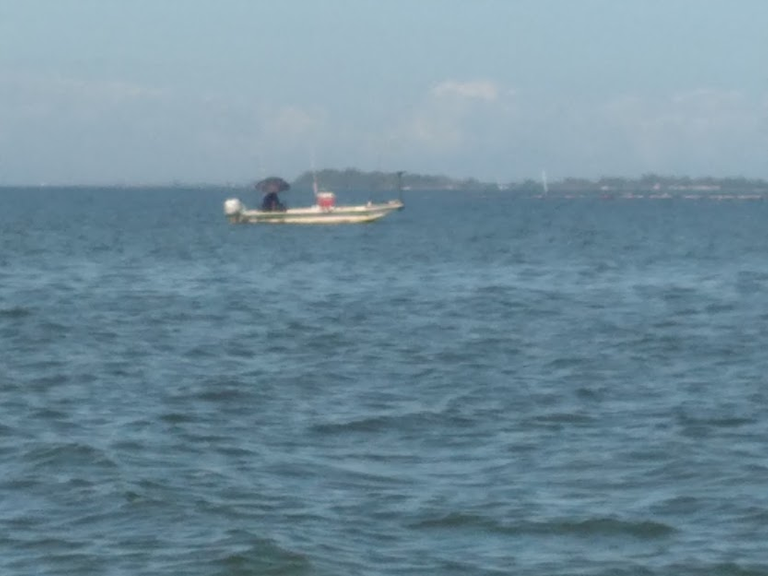 This is my husband, he has an umbrella to sit under while fishing.
When I got to the boat ramp, a woman was there who always takes pictures of me and my catch, she posts the pictures to FB. I told her that I did not have any fish on my boat, I had already put them in my husband's boat so he could take them to the fish house. He had pulled his boat out right after me. She walked over to him and wanted to take a picture. He told her no. He did not want the fish to be put on FB for two reasons. One is because tomorrow there will be 30 boats running all around scaring off the fish. The other reason is poachers. There are a couple of people who still net fish, I do not know how they get away with it and I am torn on how I feel about it. On one hand, I think, if you can get away with it, more power to you. Then on the other hand, it hurts us by putting a bunch of fish on the market, making the price drop.
photos are mine
---
---