Day 141 of Rising Star Game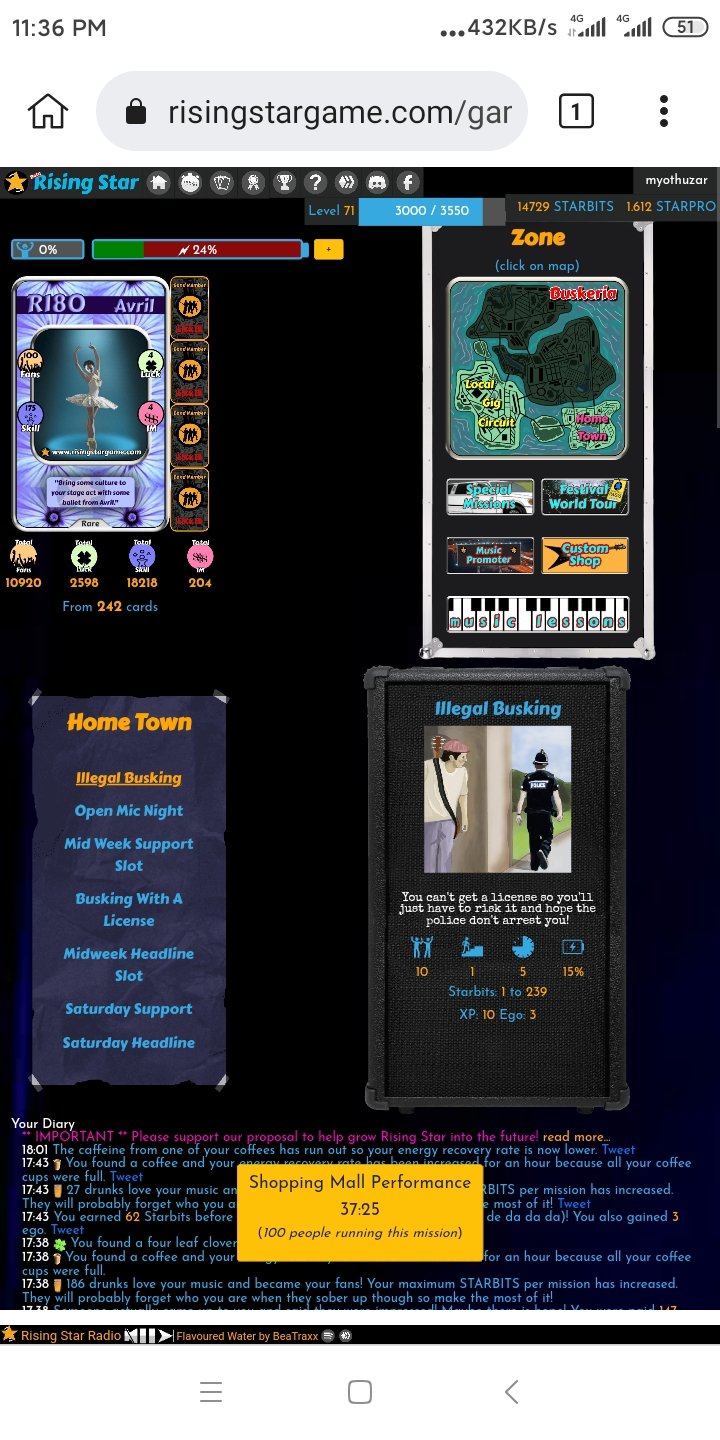 I played rising star game every day.I enjoyed playing rising star game. I have been playing this game for 141 days.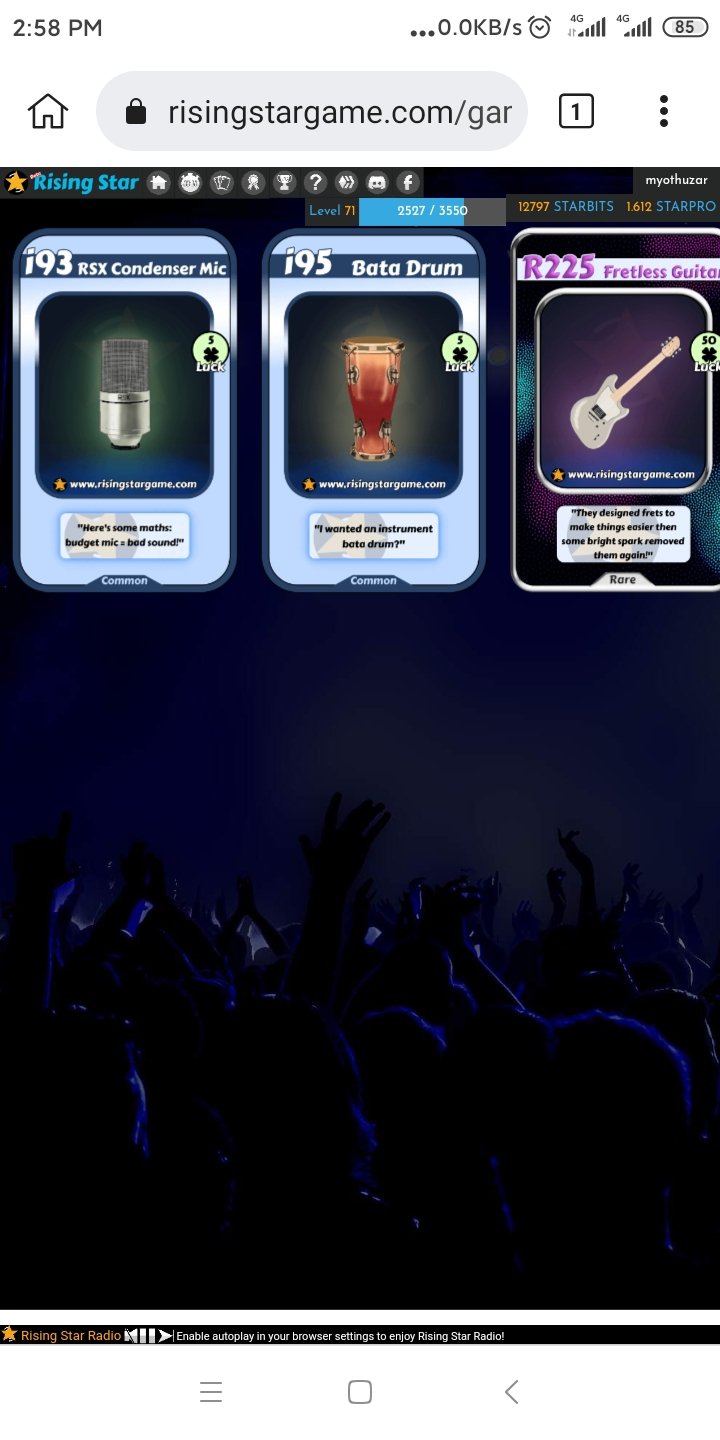 Now, I am still in level 71. Today, I decided to buy a pack. When I opened the pack, I was a little disappointed because I only got Instrument cards. I got two (common) Instrument cards and one (rare) card. They are i93 RSX Condenser Mic, i95 Bata Drum and R225 Fretless Guitar. i93 RSX Condenser Mic contains 5 luck and , i95 Bata Drum contains 5 luck. R225 Fretless Guitar contains 50 luck. I got total 60 luck from the cards. Today, I did various missions to get many starbits.
Now, I have 242 cards , 14729 starbits and 1.612 starpro. I have 10920 fans , 2598 luck , 18218 skill and 204 im .
I finished 2394 total missions in rising star game. I completed 394 Illegal busking missions, 447 open mic night missions, 308 mid week support slot missions, 78 busking with a license missions, 65 midweek headline slot missions, 43 saturday support missions, 66 saturday headline missions, 104 radio interview missions, 18 radio studio session missions, 22 shopping mall missions , 20 record a demo mission , 47 acoustic tent missions , 78 local mini tour support missions, 161 basic singing lessons, 58 guitar lessons, 15 production lessons , 140 piano lessons , 252 promote fan club missions , 4 record signing and 73 starbits millionaire mission .
I will try to increase my level in the future. I am still trying, and playing rising star game.
---
---