Days 343 and buying a pack for rising star game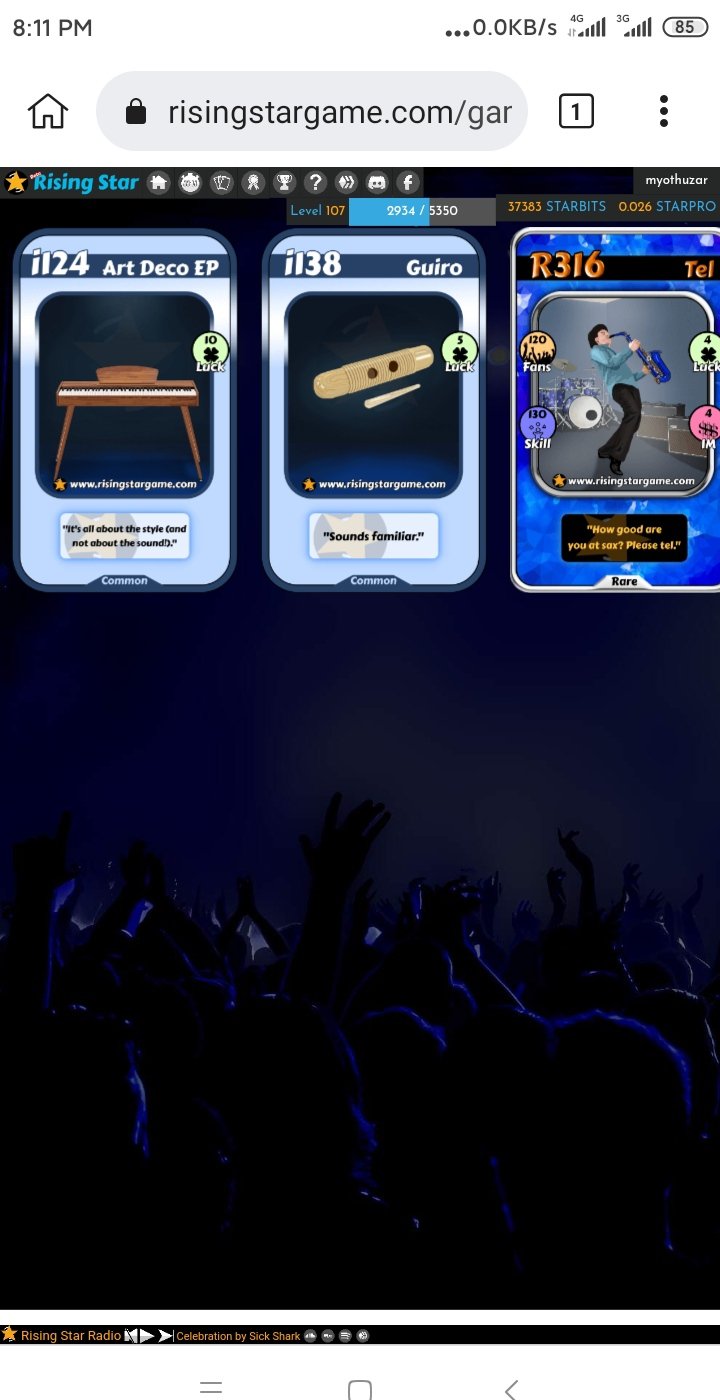 I have been playing rising star game for 343 days, and I am doing missions and buying cards (or) pack every day.
Today, I bought a pack for rising star game. Then, I opened it. I got two common Instrument cards and one rare people card.
They are i124 Art Deco EP, i138 Guiro and R316 Tel. i124 Art Deco EP contains 10 luck. i138 Guiro contains 5 luck. R316 Tel contains 120 fans, 130 skill, 4 luck and 4 im.
Now, I have 787 cards in the game. I have 40680 fans, 6571 luck, 73120 skill and 844 im.
I completed 4872 total missions. I also finished 259 starbits millionaire missions. My player ranking is 379 and my rank is decreased again.
---
---