Days 345 and buying a pack for rising star game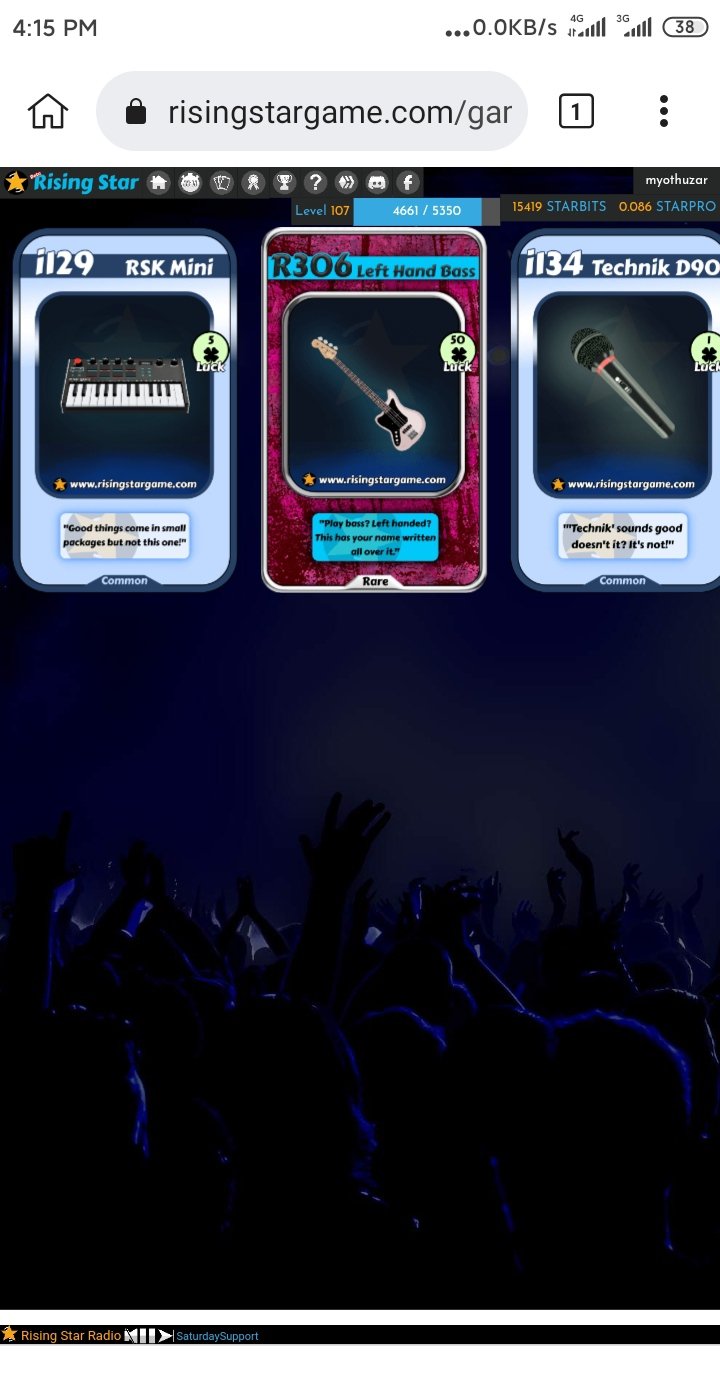 I have been playing rising star game for 345 days, and I am doing missions and buying cards (or) pack every day.
Today, I bought a pack and opened it. Today, I am unlucky and I only got three Instrument cards. There is no people card in the card.
The cards I got are i129 RSK Mini, R306 Left Hand Bass and i134 Technik D90. i129 RSK Mini contains 5 luck. R306 Left Hand Bass contains 50 luck. i134 Technik D90 contains 1 luck.
Now, I am in level 107. I can reach level 108 tomorrow.
I received 0.06 starpro from music promoter mission yesterday. My player ranking for today is 406 . Nowadays, my rank is continued to decrease in the game. I need to increase my rank again.
---
---