Days 353 and buying a pack for rising star game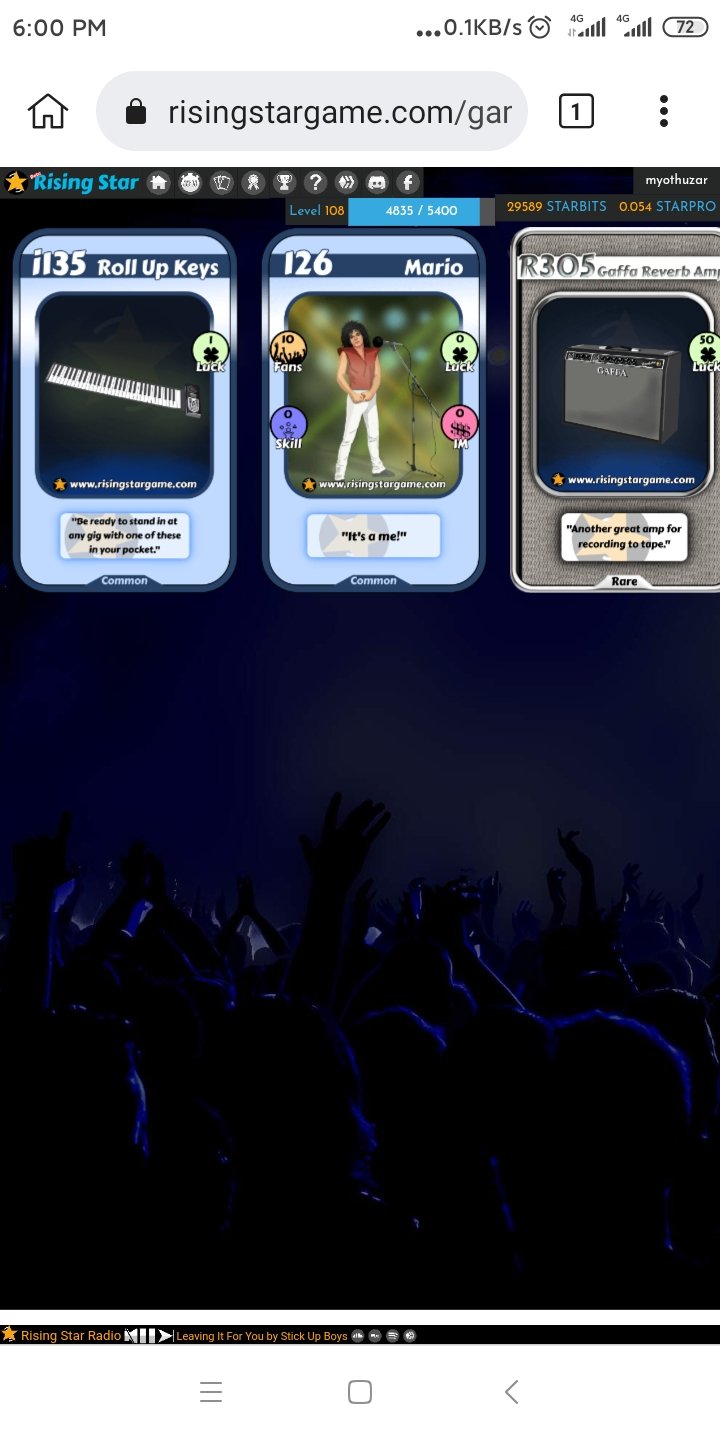 I have been playing rising star game for 353 days, and I am doing missions and buying cards (or) pack every day.
Today, I bought a pack for rising star game. I got three cards from the pack. They are i135 Roll Up Keys, 126 Mario and R305 Gaffa Reverb Amy.
i135 Roll Up Keys contains 1 luck. 126 Mario contains 10 fans. R305 Gaffa Reverb Amy contains 50 luck. Today, I didn't get any rare people card.
Now, I have 816 cards in the game. I have 42670 fans, 6835 luck, 75904 skill and 882 im.
I completed 4983 total missions. My player ranking for today is 385 .
---
---