Art Journal : Week 1 - First Splinterlands Sketch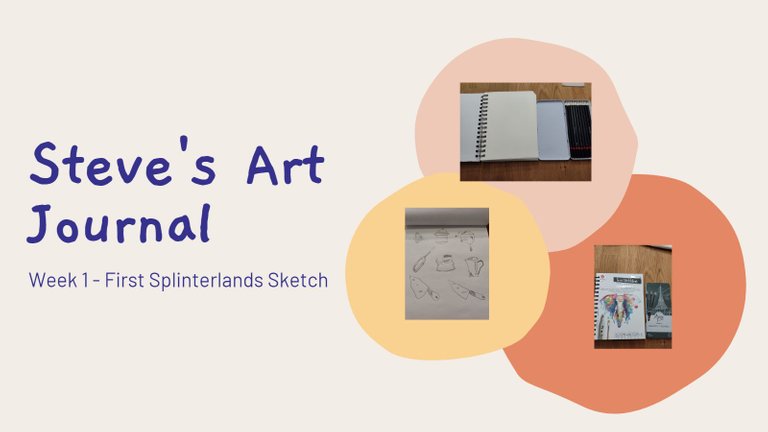 Hello Everyone, I am back with another art journal update. This is an update on the progress I have made in my first week of sketching and making my art journal.
I am a complete beginner, so I am starting from zero here and need to learn the basics as best I can. Although I have only reached page 13 in my current book, I have ordered my next one already.
This book is about drawing different motives and says for kids aged 8 and up. I am still a kid at heart, so hopefully, the book will still be ok for me. It should arrive at the weekend so I can share the book with you next week.
This will give me some different things to draw and some new things to learn also. It seems to cover perspective type of things to consider when drawing which looks really interesting.
My daughter is great at sketching and drawing, so I may be able to borrow some of her colors for coloring at a later stage.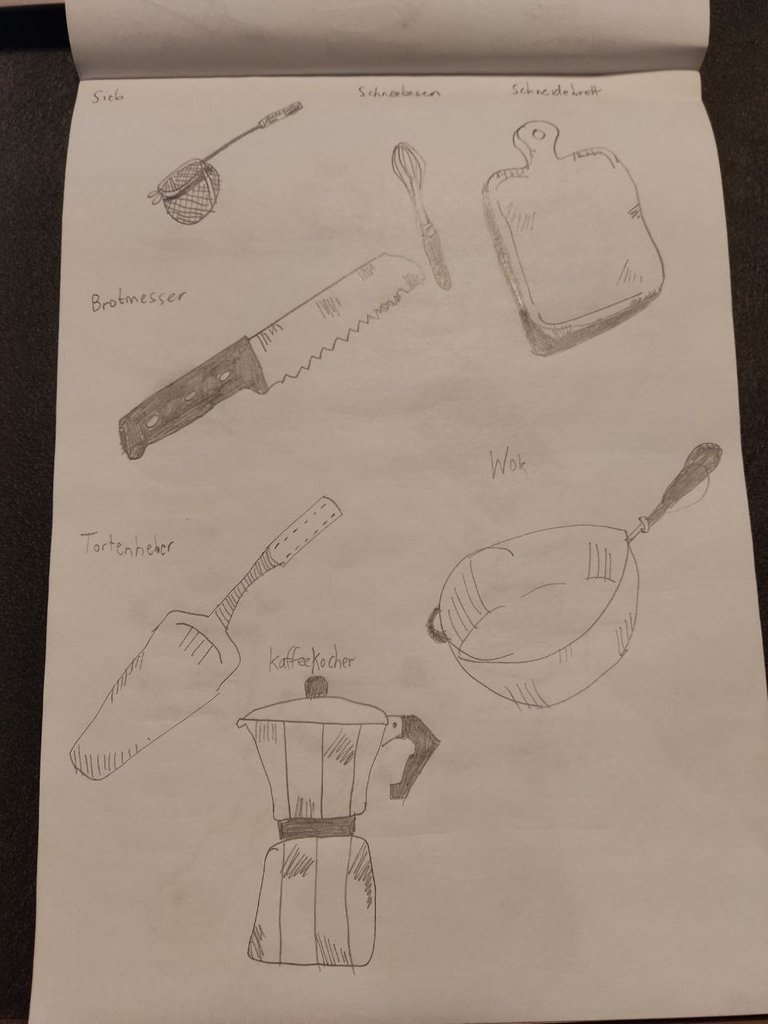 This week the book has been mostly about kitchen utensils.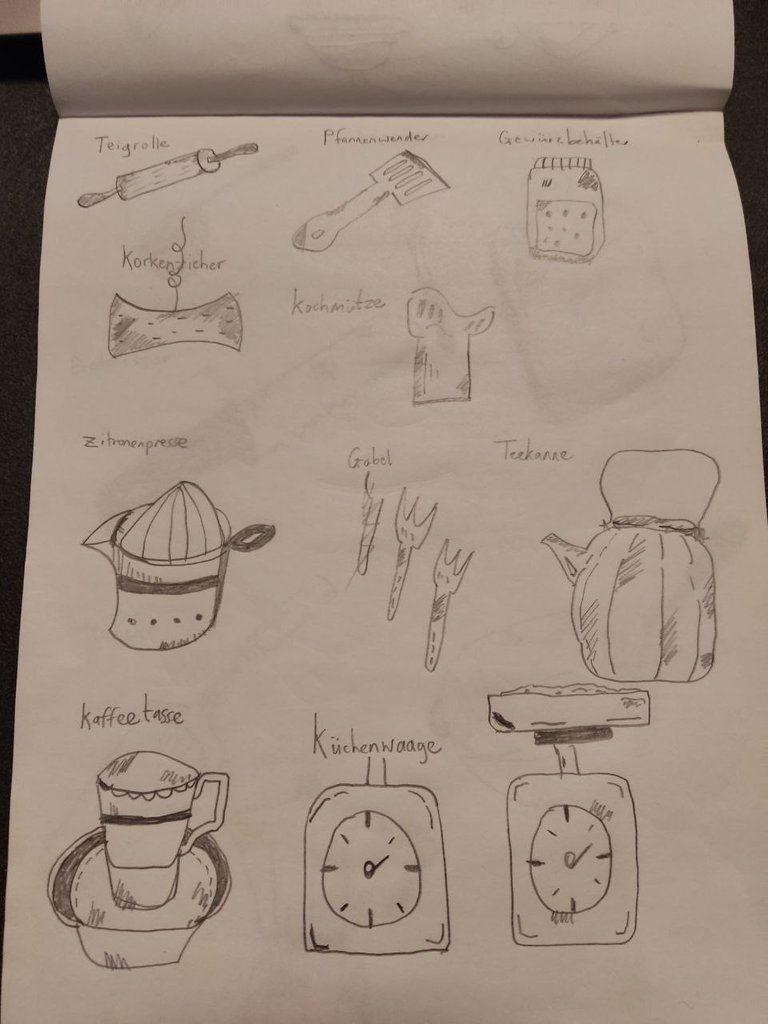 As an extra bonus, I have been able to improve my spelling at the same time. When I first started to learn to write, me and my friend at the time were trying to write so neat and tidy and look stylish. I don't know what has happened since then.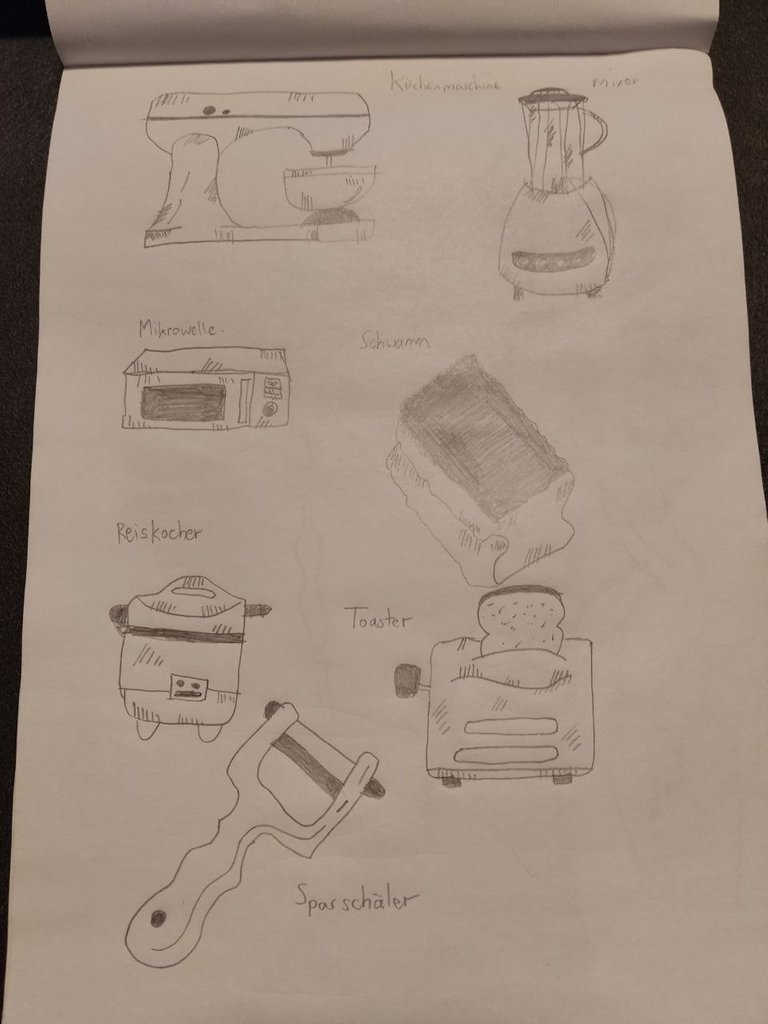 At work I always still use a pen and paper for things, so my writing should be ok.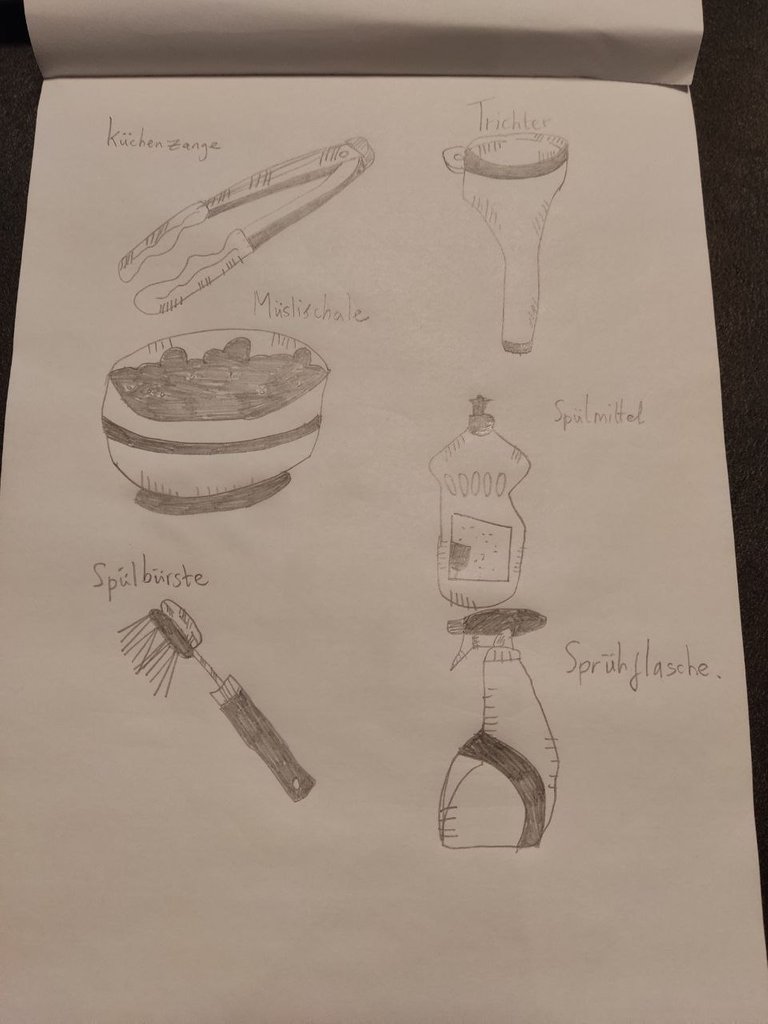 I have been doing a little bit of sketching each day and I have to say that it has become a little therapeutic. It is also good to have some time away from staring at a screen of one sort or another. I also gave a go at trying to draw something from just looking at it, but still need some more practice in this area.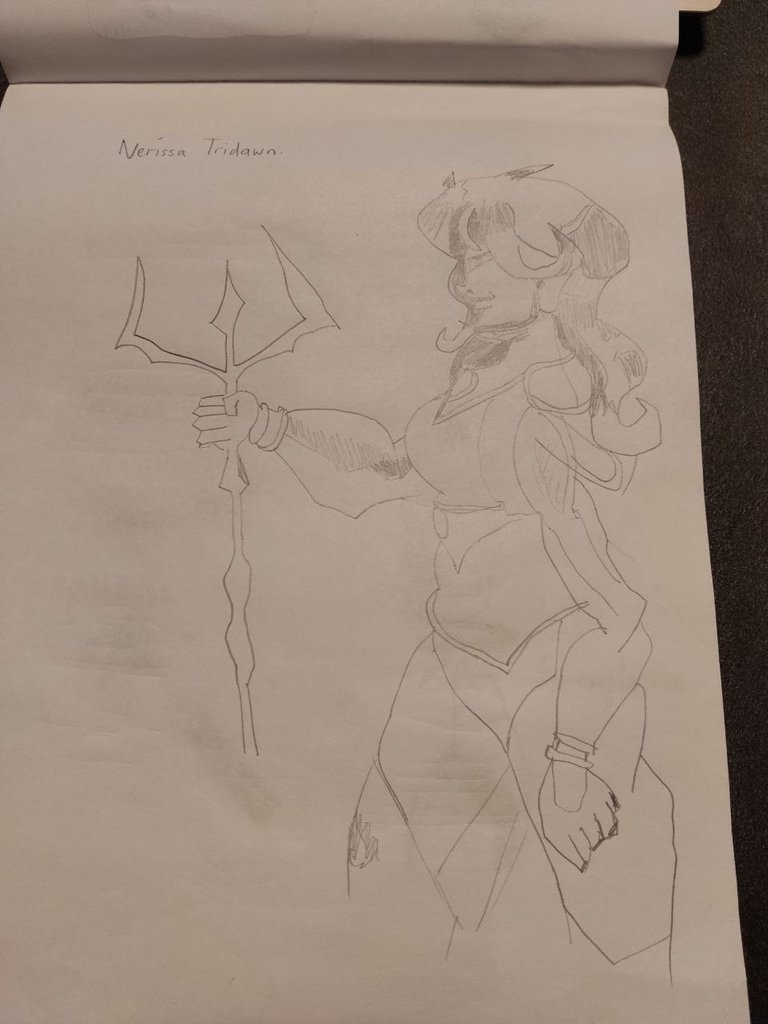 Although I am quite far off from being able to do art pieces yet, I decided to give it a go to draw Nerissa Tridawn from Splinterlands. It is not the best one of her and was quite challenging to get the hair, face and neck right.
However, it was good fun attempting it and things can only get better from here. If I would add some colour it could be even better I think. I will see if I can find some colors and color it in before the weekend and include the finished piece in a post.
I am starting to notice that I need to use some of the basic methods they show when drawing and also look for shapes and shading. I am glad that I am keeping a journal to review and track my progress. I cannot believe that a week has already passed.
Thanks for reading/looking.

Credits:
All photos are my own.

Let's connect : mypathtofire
---
---