Crypto Shots - Earning My First Crypto
---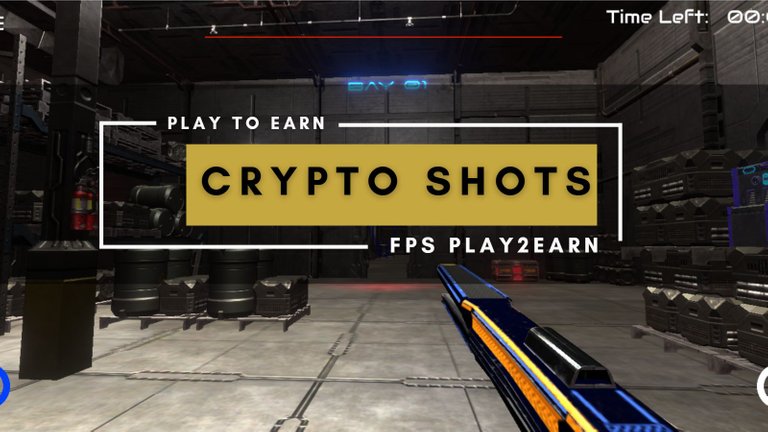 The last time I wrote about Crypto Shots I was reviewing it here. Since then I have been back and completed more levels but now that the game is released, it is time that I go back and start earning some crypto.
First of all I went to the Crypto Shots market place and opened my first Crypto Shots pack. This is unboxing my Starter Kit NFT :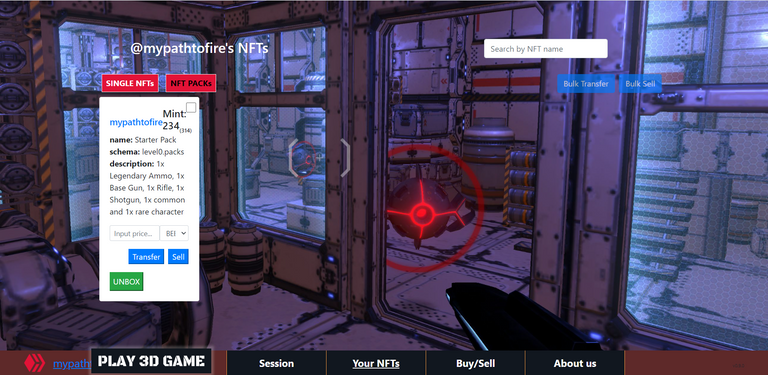 It was very exciting and I got the following screens show up: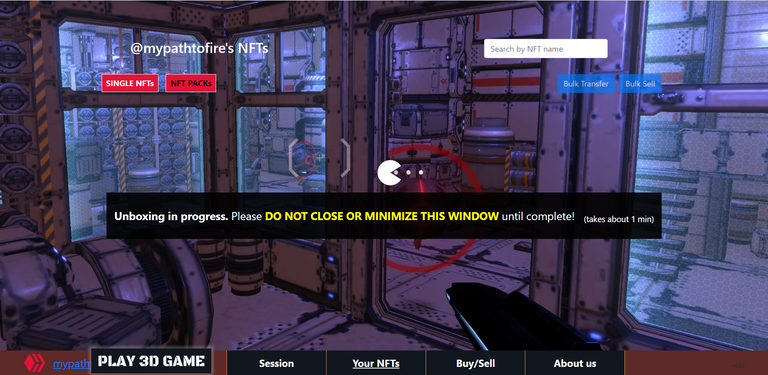 After a few approvals with Keychain, the unboxing was completed.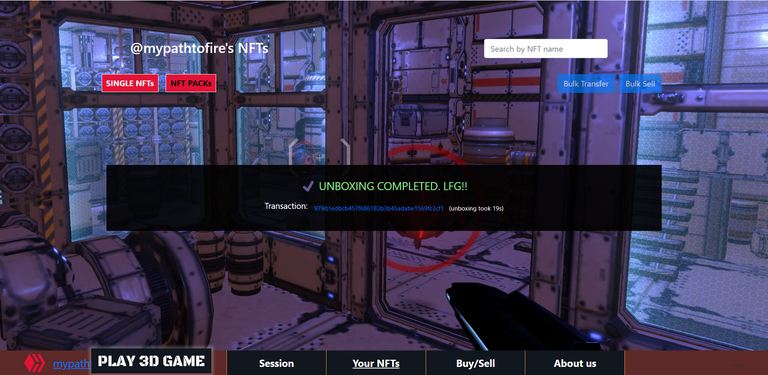 I know how much of a good feeling I get when I do pack openings, even though I know what was in it and I wasn't dissapointed here either. In my box were 2 Avatars: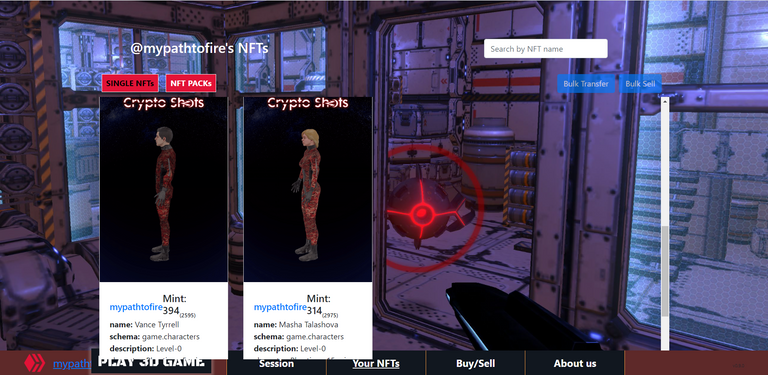 I might see if I can sell the woman one, I'm not sure yet.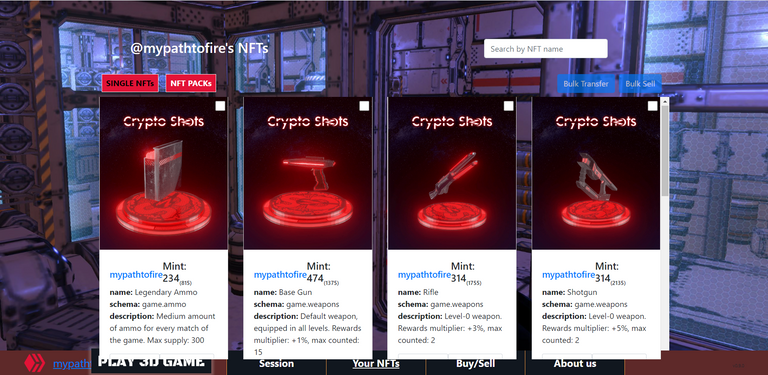 I also had 3 weapons and some ammo. This should be good for me to get started and play. Once I clicked play, I collected further goodies for free.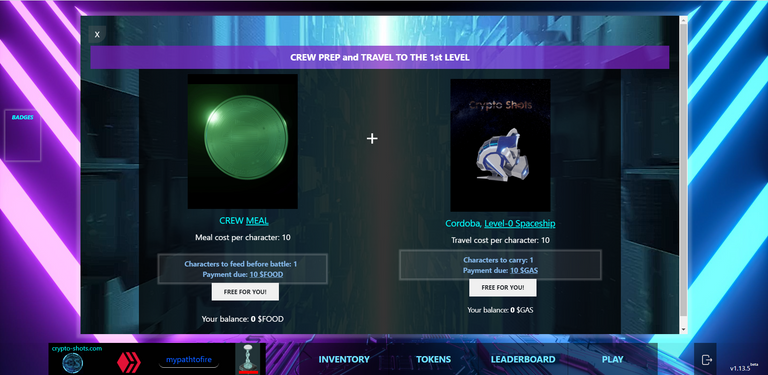 I collected my crew meal and space ship and proceeded to battle.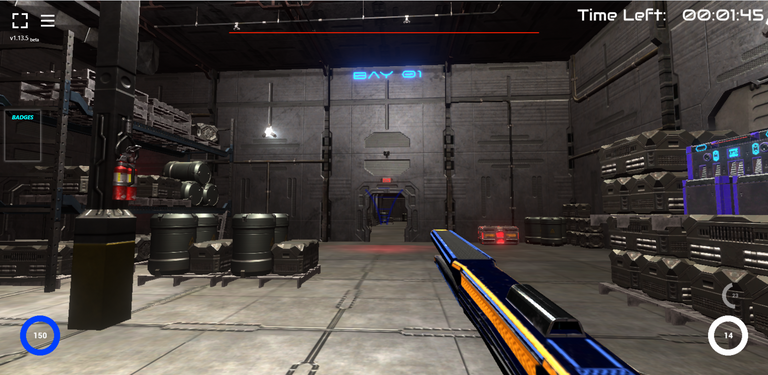 I did the easy level first as I was most familiar with this one. At my current level, I do not lose health so there was nothing to worry about in this respect.
I did need to keep an eye on the clock though so that I completed the mission on time. You need to win the game to earn crypto.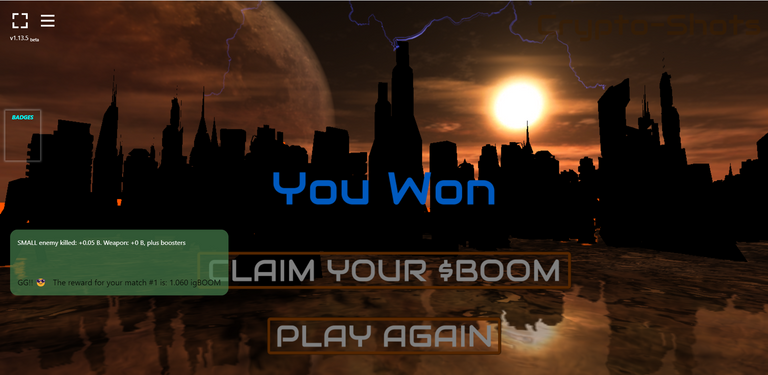 After winning, you can see that I earned some $igBOOM tokens which are tradable on WAX on the Alcor Dex and also in the Hive Engine called $DOOM tokens.
When I was not playing, the game makes a wind-type sound and my wife was asking me if I had left a window open or something. Then she realised it was coming from the computer and got mad. Being the wife of a full-time crypto gamer isn't easy.
I didn't tell her about my plans to become a full-time crypto gamer Digital Nomad in Chang Mai yet, I hope she will take it well. 😉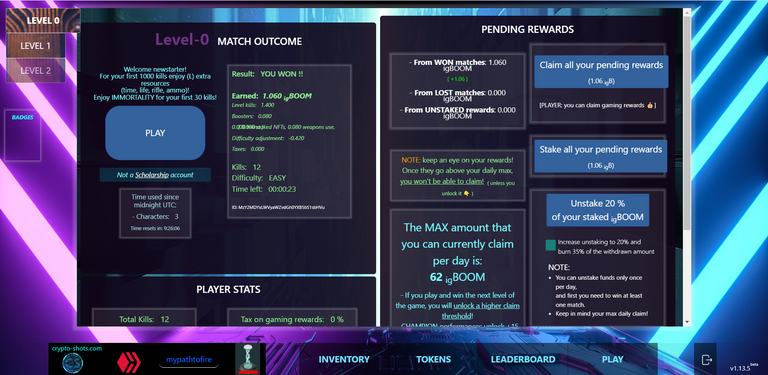 Once I had won a couple of rounds, I could see that at my current level, I can earn up to 62 igBOOM per day. There seems to be the option to unstake but you would need to burn a % that you have withdrawn. This would then encourage you to stake more and not withdraw.
How much is 62 $igBOOM you might ask?
Well according to the Hive Engine, the ASK price would be 0,787 Hive and the BID price 3,88 Hive. The spread is quite wide so I checked Alcor where the spread is thinner and the BID price gave me 7,248 WAX which is $0,4134 with a quick check on the livecoinwatch website.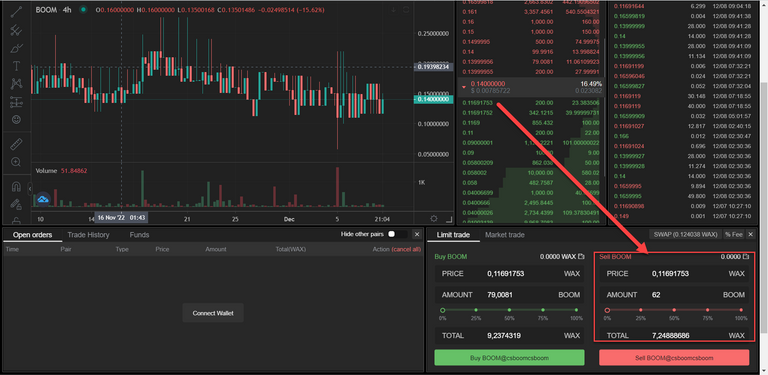 source
I was earning around 1 $igBOOM per round, so that would be approximately 62 rounds that I would need to complete unless I increased the difficulty. The games last around 2 minutes each or less depending on how quick you are.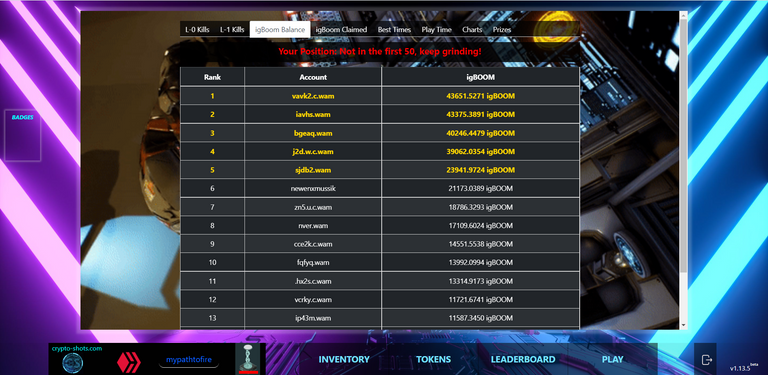 I noticed quite a few Wax players already on the top 50 players list and hitting the grinding hard. The top boy there has 43651 $igBOOM already!! This is 5103 Wax (~$290).
This game is still fairly new so I think there could be plenty of opportunity to stack some crypto here and the time/effort ratio looks to be acceptable. The main thing is that you need to probably like playing FPS games like me to enjoy it.
I quite like to play music from Panda Beats Music whilst grinding and it makes it more fun. There are many playlists that you can choose from too.
Have you played Crypto Shots yet?
Thanks for reading


Credits:
Title image created by myself in canva using image source
Screenshots are taken from the game website source unless otherwise indicated.
The linked video was created by myself playing the game. Copyright Free music from source


Let's connect : mypathtofire
---
▶️ 3Speak
---
---