Hike to Castle Ruins Tannenberg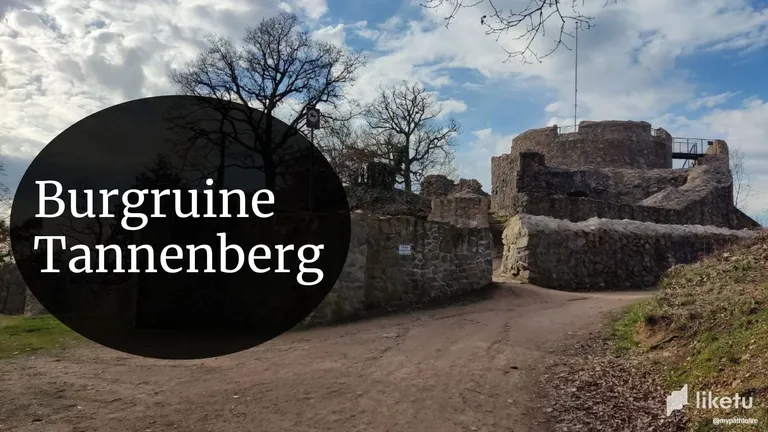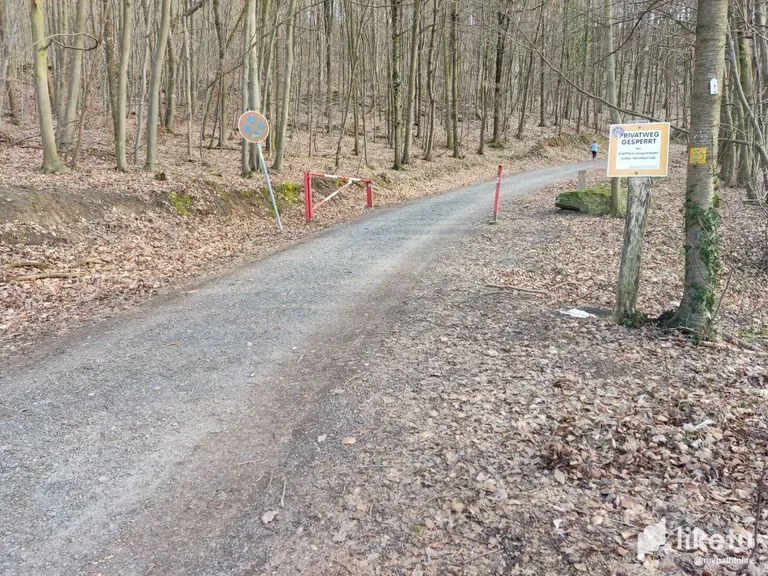 Start of the hike.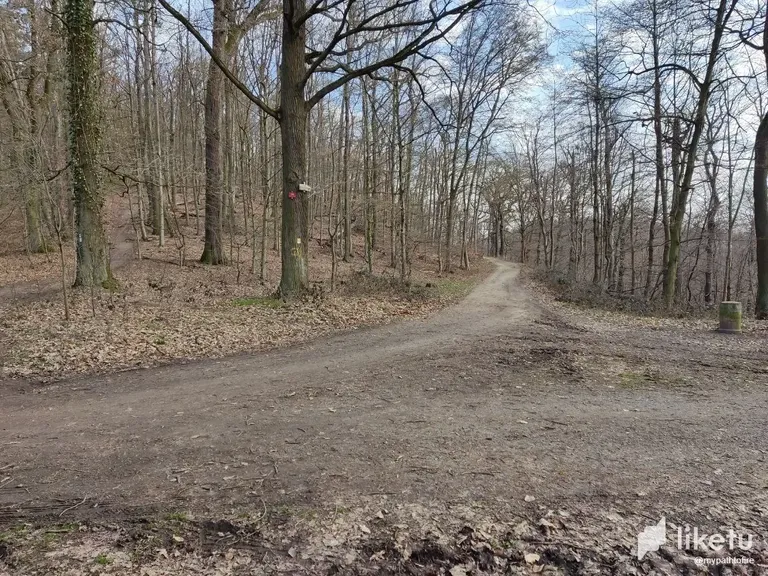 The first junction.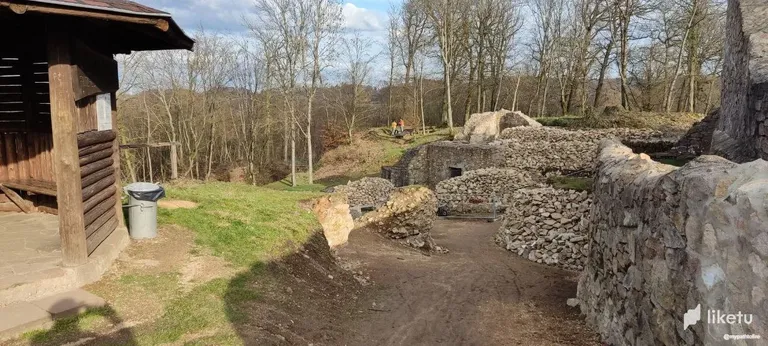 The view hut and ruins.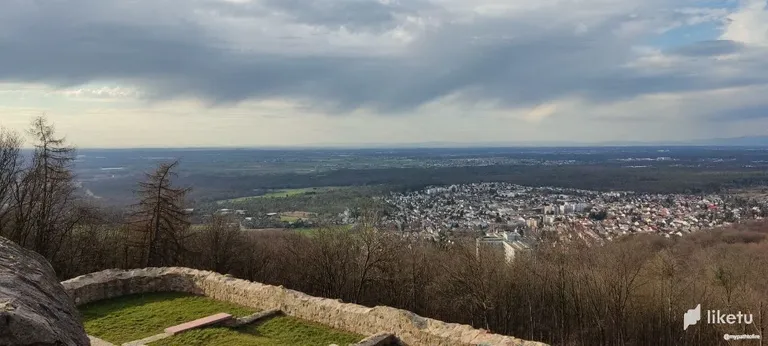 View towards the Rhein river.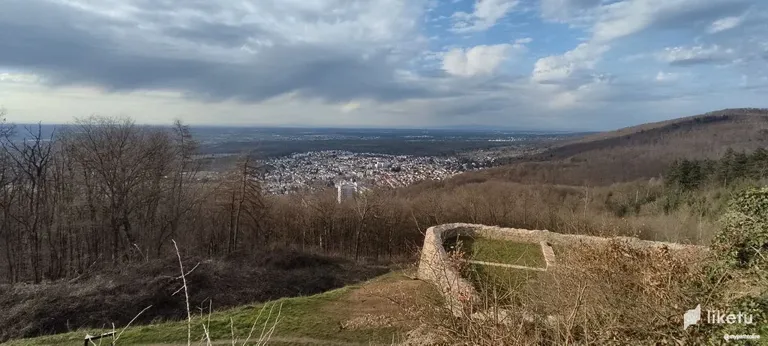 View towards Frankfurt.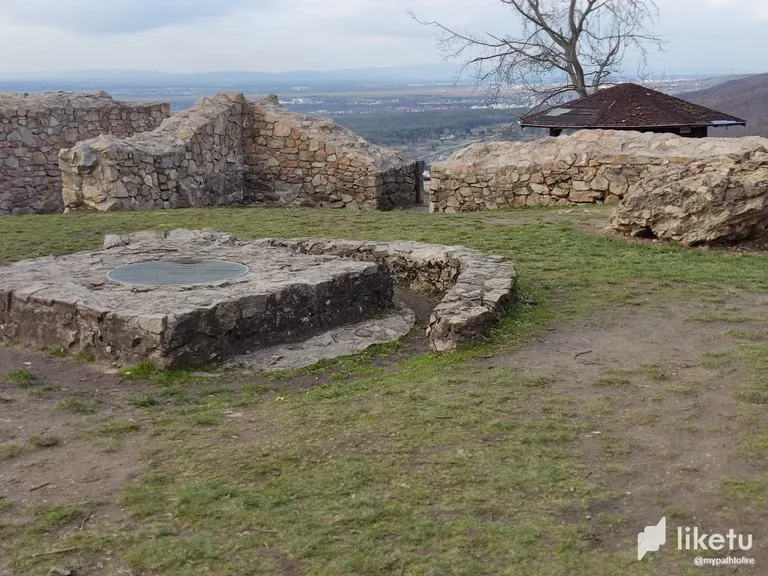 The main ruins.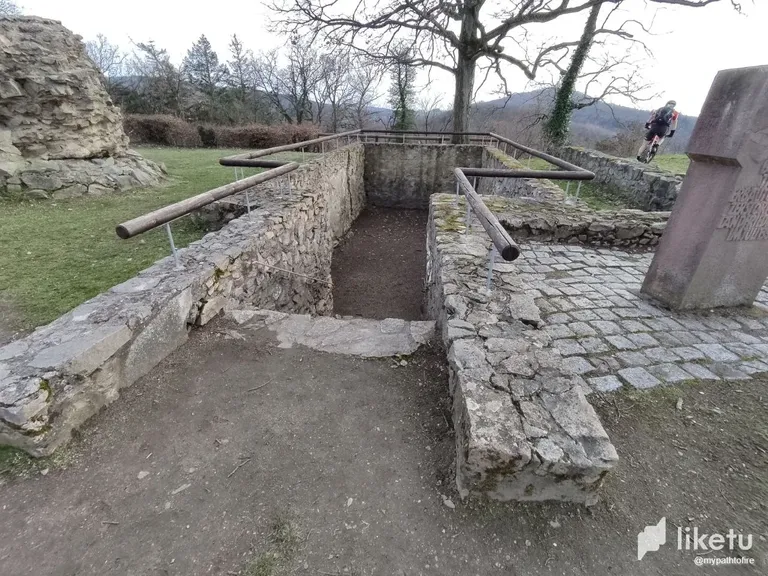 The inner keep of the ruins.
The oldest part of the ruins.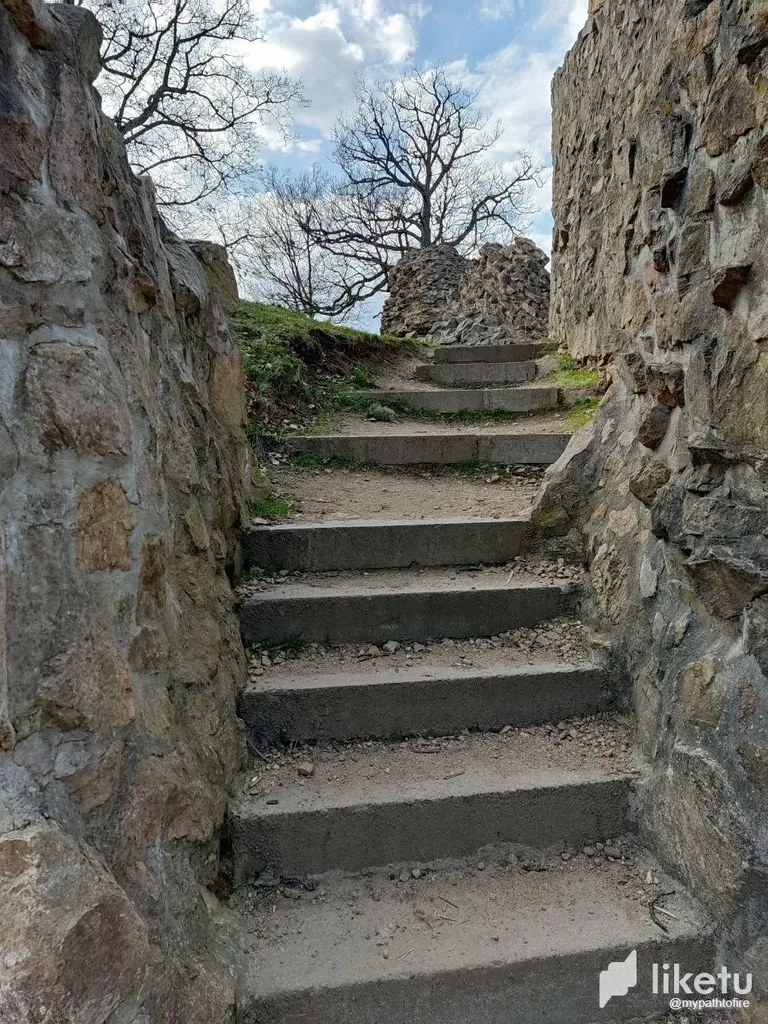 Climb up towards the ruins.
Today we had some of the warmest weather that we have had for a few weeks reaching over 20 degrees. The sun was shining and many people were out and about taking advantage of the great spring weather.
This was the same for me, and I took the opportunity to go on my first mini-hike of the year to Burgruine Tannenberg. There are a few places to hike along this mountain range, but this is a good one to visit as it is not so busy as some of the others and you can enjoy some nice time in nature.
I started the hike at the Lufthansa training centre which was looking quite empty. I started off toward the ruins and saw some other hikers with their nordic walking poles. It reminded me that I should bring my poles with me next time, they can be handy for the steeper parts of the hike.
A bit further up I also saw a couple on their e-bikes riding up, the path was well-maintained and wide enough for bikes no problem. After reaching the first junction, it was well sign-posted and I swang a left towards the top. It was not so steep I thought, but this was because it was a gentle slope sweeping round nice and gradually to the top.
Once I got to the top, there was a final signpost signaling the last 200 metres. There was a nice viewing hut giving views across the town and toward the Rhein river. I took a couple of panoramic photos that I hope look ok. I could also see the skyscrapers in Frankfurt which is around 45km away. They are not so visible in the photo though without zooming in. It was luckily a very clear day as I have also hiked in the rain and sometimes you can have lower visibility.
There were many different parts of the ruins to see and you could climb to the highest point which has been reconstructed. The nice thing about this place was that there were many picnic tables so you could enjoy some lunch here and sit and enjoy the tranquility and views which were fantastic. I sat for a while there and enjoyed the spring sun and there were a few other people doing the same.
I love going for walks and especially when they are rewarding with some great views.
All photos are my own and taken today.

Let's connect : mypathtofire
---
For the best experience view this post on Liketu
---
---