Larry Is Alive - PLUS win 25 ALIVE tokens!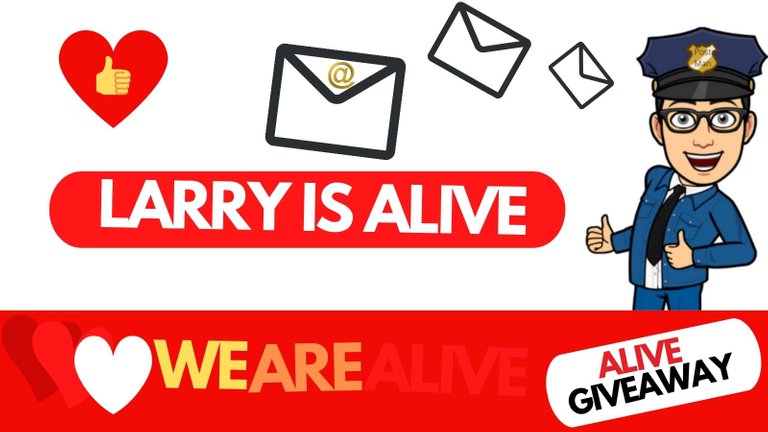 Hello Everyone!
Time has been flying and it has been 3 weeks since I last saw Larry and kept up with the round.
Lately I have been thinking about the ALIVEM token and how it is building my passive income. Last month with the price of Hive dipping, I bought a further 10 ALIVEM and my total ALIVEM is now at 20.377.
This means that buying ALIVEM which is worth 10 Hive has also increased with the price of Hive which is great to know. The returns the last time that I looked was over 25% which is also a great passive return.

I take part in the Larry Is Alive competition to help keep check of my list building and traffic monitoring. It is also a good opportunity to give back to the community with a giveaway and rewards.
Each week I give my list subscribers the opportunity to get an extra reward just for being a subscriber!
Check out my list here.
Today I am giving you the chance to win 25 ALIVE tokens, just leave a comment below with how many ALIVE tokens you have staked.
1st Person drawn will win 15 ALIVE
2nd Person drawn will win 10 ALIVE
Your entry will only be counted with a valid token value in your comment.
The winners will be announced in my next Larry post.
Good luck!

Here are the results of the last ALIVE giveaway: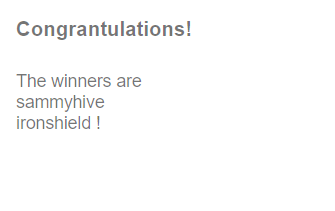 Congratulations @sammyhive and @ironshield !



I started my round with ListNerds and first collected my daily CTP and ListNerds tokens.

After completing reading all the mails, I moved on to LeadsLeap.

I completed just 11 views today.

This is my pro ad stats with Leadsleap.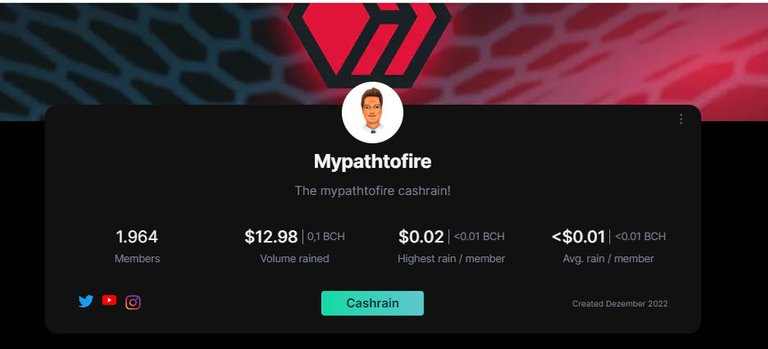 Click on the above imagine to join my CashRain community where I give the chance to earn more crypto each week.
That was it with Larry, thanks for joining me today.
Ecency Discord Topic
Looking for something to write about this week? Check out the Ecency Discord topic that I am hosting this week with a chance to win 500 Ecency points! ED TOPIC - Click Here
Join the ALIVE curation trail
Do you want to get more exposure for your posts? @bradleyarrow is growing his curation trail and will get you more exposure for your posts if you mention him. I am following his trail with upvotes, so be sure to get on his list!
Are you looking for more winning opportunities? Then check out the latest post from @heartbeatonhive where you can boost your earnings each day.
There are also chances to engage with the ALIVE community in the daily chat posts @alive.chat
Thanks for reading!


Credits:
Screenshots are taken from source,
source..
Photo is my own.
Dividers and graphics created by myself in canva using hive logo.


Sign Up For ListNerds:


Let's connect : mypathtofire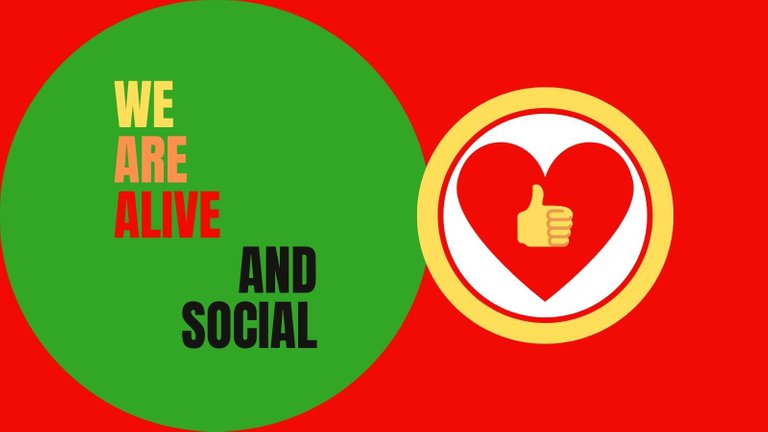 ---
---