Saturday Savers Club - 5k Hive Powered Up
Hello to all Saturday Savers. We are now at the end of week 23 and we are approaching the half way mark through the year. You can check what week it is here.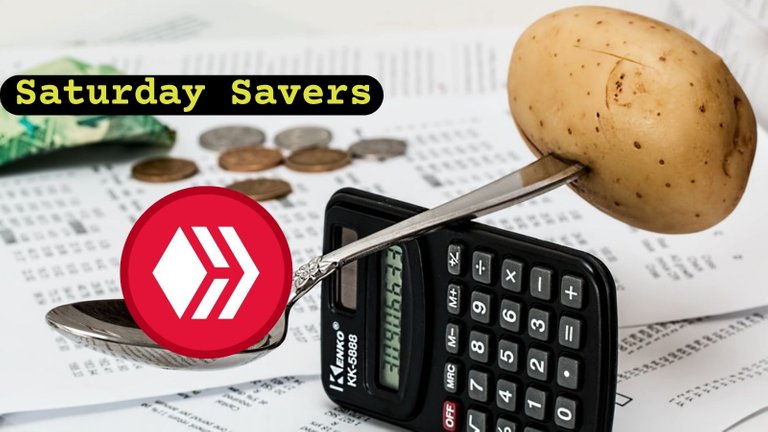 This morning alts including Hive took a pumelling amid all the fud from the SEC and things have have turned very bearish. Only a few cryptos seem to be holding up. With that in mind, I powered up 5k Hive before the current dip but the current prices make it even more attractive.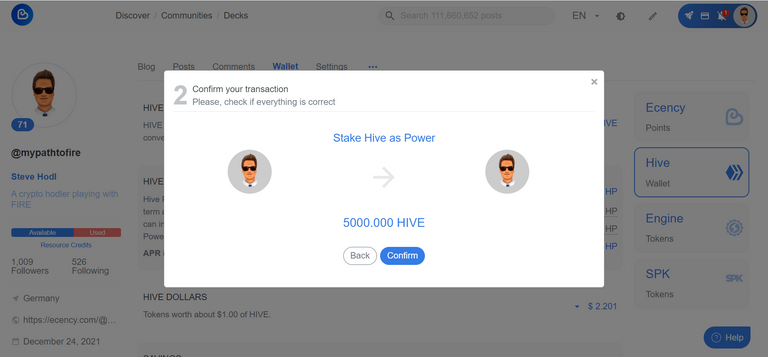 This has enabled me to jump a few places in the Hive Powered Up rankings to around place 227. Here you can see my screenshot before the powerup: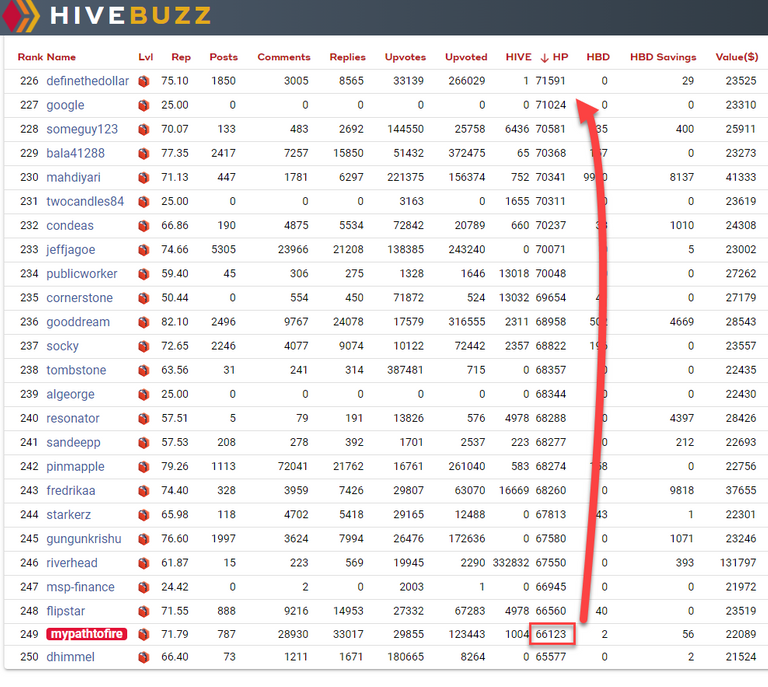 After the powerup took effect on the rankings, I did indeed jump to place 227.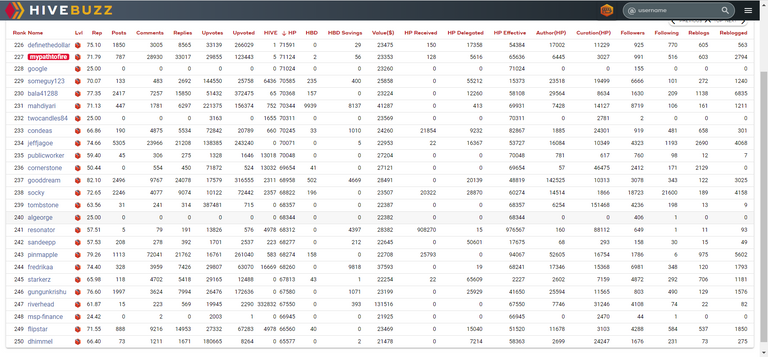 With the 5k Hive Power Up, this has helped me get closer to my goal. Are you taking advantage of the current dip?
Week 11 in the 365 Day HBD challenge is completed this week:

I managed to save 2,22 HBD this week, which was lower than last week and far below my target of 5,18 HBD. This means I move into a defecit for the first time. This week I will need to find some extra HBD from somewhere to increase my HBD savings.

So far I have saved 27,83 HBD against my target of 30,03 HBD. So overall, I am behind my overall target for the first time. This week I need to save 5,67 HBD.
On to this week's numbers:


My main target is to grow my Hive Power.
Start: 56314
Target: 100k
Current: 71149
To Go 28851
My Hive increased by 5255 this week which halves how much I am currently behind target to 4488. I will most likely power up that this week and try to take advantage of these low prices.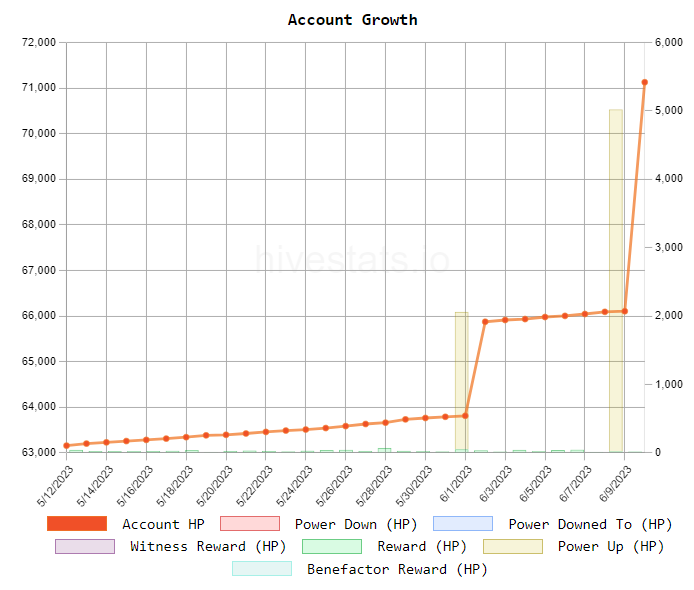 Here you can see my recent power ups. I love to see graphs like this.

My second goal is to increase my ALIVE power to 25k. This is my current progress:
Start: 10025
Target: 25k
Current: 16062
To Go 8938
This week I staked 165 ALIVE tokens which was less than last week, but I have passed the 16k ALIVE tokens mark which is a good milestone to reach. I continue stack ALIVE tokens and try to reach my goal. Currently I am 587 ALIVE behind my goal and will look to try and catch up soon.

My SPS goal is reached.
Start: 1539
Target: 100k
Current: 100543
To Go 0

My final goal is to increase my staked GLX.
Start: 0
Target: 20k
Current: 14934
To Go 5066
My GLX tokens increased by 501 this week, which is a nice amount of growth. I didn't manage to buy any on the market this week. I am currently ahead of my goal by 6088 and should therefore reach 20k staked GLX in around 10 weeks or less.

That's it for this week, I hope you all had a great savings week, be sure to let me know in the comments. Before I go, be sure to check out the @eddie-earner or @susie-saver accounts for more details about the Saturday Savers Club. This is run by @shanibeer.
Thanks for reading.


Credits:
The title image was created in Canva using image from source and nattanan23/Pixabay

Let's connect : mypathtofire##
---
---