Saturday Savers Club - Genesis League Goals
Hello to all Saturday Savers. We are now at the end of week 22 and it is already the beginning of June. You can check what week it is here.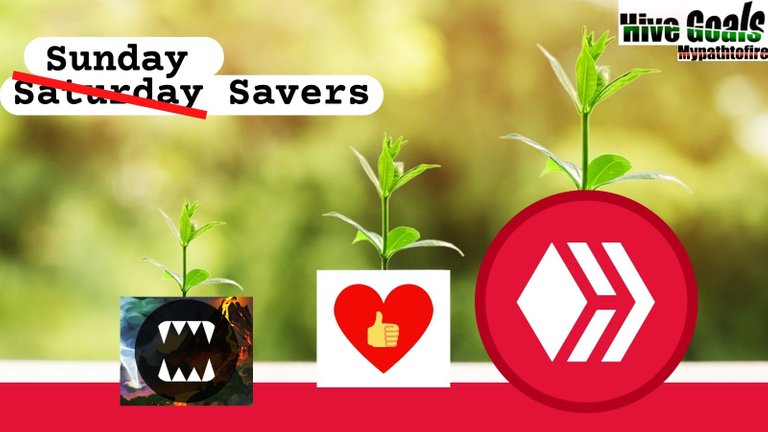 This week has been an exciting week. It has been the last week of pack staking with Genesis League Goals and I therefore decided to open my packs. The game launch is delayed til some time in July, so it is not long to go.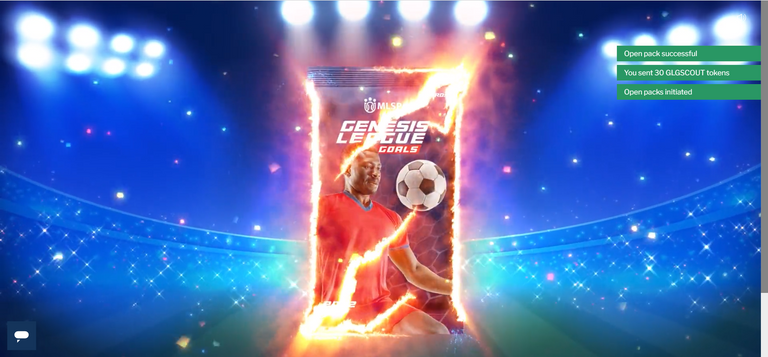 It was good fun to open my 9 remaining packs. I bought Scout Passes for them first to increase the chances of getting a gold foil and it seemed to have paid off.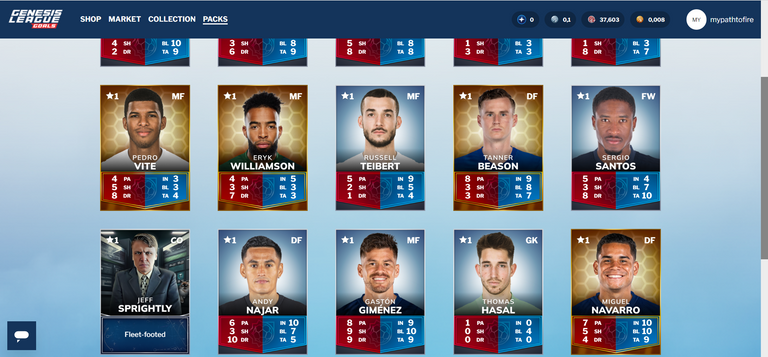 Here you can see some of the gold foils that I have pulled. So far I have 53 different cards. I have 2 gold foil defenders, 4 gold foil midfielders and 2 gold foil forwards. 8 in total. Therefore I need to get a gold foil goal keeper and coach still yet.
At the moment all my cards are at level 1 and I didn't consider to level them up yet. The next thing I will need to do is to start to understand the different stats so that I can pick the best available team to play. I am looking forward to playing this game.
This week I have also added to my GLX stack and made some small increases.
Week 10 in the 365 Day HBD challenge is completed this week:

I managed to save 2,95 HBD this week, which was almost the same as last week but below my target of 4,69 HBD.

So far I have saved 25,61 HBD against my target of 24,85 HBD. So overall, I am still just ahead of my target.
On to this week's numbers:


My main target is to grow my Hive Power.
Start: 56314
Target: 100k
Current: 65894
To Go 34106
My Hive increased by 2301 this week which is a nice boost towards my goal after powering up 2000 Hive for HPUD. I am still short to reach my goal by the end of the year, but have made a nice step closer.

My second goal is to increase my ALIVE power to 25k. This is my current progress:
Start: 10025
Target: 25k
Current: 15897
To Go 9103
This week I staked 218 ALIVE tokens which was less than last week, but I am approaching the 16k ALIVE mark and it is good to pass these even numbers toward my goal.

My SPS goal is reached.
Start: 1539
Target: 100k
Current: 100145
To Go 0

My final goal is to increase my staked GLX.
Start: 0
Target: 20k
Current: 14433
To Go 5567
My GLX tokens increased by 4578 this week after I bought some more on the market. I am now only 5567 GLX away from my goal. I think that I could reach this one very soon.

That's it for this week, I hope you all had a great savings week, be sure to let me know in the comments. Before I go, be sure to check out the @eddie-earner or @susie-saver accounts for more details about the Saturday Savers Club. This is run by @shanibeer.
Thanks for reading.


Credits:
The title image was created in Canva using image from source and nattanan23/Pixabay

Let's connect : mypathtofire
---
---