Saturday Savers - Hive Goals 2023 Update

Welcome to the second Saturday Savers post of 2023. Week 2 is finished and we are at the start of week 3 and it is a good time to give a glance at my goals already. It is good to keep in mind that the period covered is 2 weeks and is my first check this year.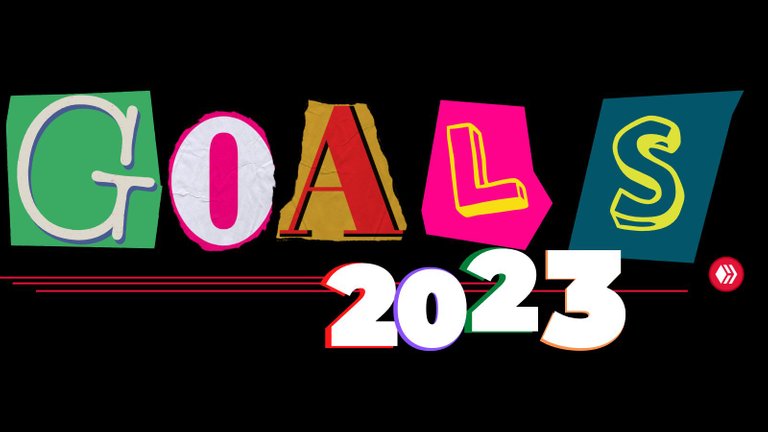 This week I did not make any purchases for my Hive Power, but instead added more SPS and cards to my Splinterlands haul. In order to reach my Hive Power goal, I noted that I would need to power up 2860 HP each month. So far I haven't powered up for January.
With the recent 30% pump in Hive price, buying that extra Hive is already more expensive. It would now cost $1k, whereas it was $700 before the pump!


My main target is to grow my Hive Power as this will allow me to support my favorite projects and authors on Hive the most.
Start: 56314
Target: 100k Hive Power
Need: 43139
This week my author earnings were 123 Hive and 90 Hive for curation. If I use this as the forecast for the rest of the year, this would make 10650 Hive towards my goal.
This means I need to power up 2707 Hive each month to hit the 100k mark.

My second goal is to increase my ALIVE power to 25k. To help me along here I have delegated Hive Power to @youarealive which earns me ALIVE each week.
I also have bought some ALIVEM tokens that mine me ALIVE each day and have a great APY%.
Finally, I also curate the ALIVE tribe posts that should give me ALIVE curation rewards too.
Start: 10025
Target: 25k ALIVE Power
Need: 14663
This week I had a nice increase in ALIVE and am making some progress.

My final goal is to increase my staked SPS. This was a good decision now that I looked at the Splinterlands 2023 roadmap where there will be a switch to staked SPS and not collection power.
To help me reach my SPS goal, I have added Hive and SPS to the liquidity pool. This is providing me around 25 SPS each day that I can then stake. In the liquidity pool I have 13413 SPS. If I can, I would like to increase the amount staked here.
Start: 1539
Target: 10k SPS staked
Need: 7877
To reach my goal, I need 157 SPS per week. This should be achieved from my liquidity pool staking alone as this provides around 175 SPS per week.

GIVEAWAY RESULTS
That's enough about my goals, lets talk about your goals. In my last post there was a chance to win 10 DHEDGE tokens by naming your favorite passive income token. There were so many good entries that I couldn't decide the winners, so I put the names into the Wheel of Names to choose for me.
The winners are:
5 DHEDGE goes to @hannes-stoffel
3 DHEDGE goes to @seckorama
2 DHEDGE goes to @blanchy
In my passive income post, I gave another chance to win 5 DHEDGE tokens but there were so many good responses that I decided to give away another 10 DHEDGE to 3 people. I used the Wheel of Names again and it chose 3 winners:
The winners are:
5 DHEDGE goes to @drunksamurai
3 DHEDGE goes to @captainloken
2 DHEDGE goes to @tengolotodo
Congratulations everyone.


NEW GIVEAWAY - LEN TOKENS
Maybe you have heard about the Liotes project and LEN tokens? I currently have some LEN and LENM tokens to earn some passive income. You can read more about the liotes project here, including the whitepaper.
Each week there is a Liotes mission where you can earn points to climb the ranking. You can see the missions here. It is good to try and get in the top 100 ranking!
This week I give you the chance to win 20 LEN tokens, all you need to do is enter your current ranking in the comments below! If you don't have a ranking yet, you can enter unranked.
Prizes will be drawn from the Wheel of Names :
1st - 10 LEN tokens
2nd - 5 LEN tokens
3rd - 5 LEN tokens
The link to the ranking is here
Good luck!

That's it for this week, but before I go, be sure to check out the @eddie-earner or @susie-saver accounts for more details about the Saturday Savers Club. This is run by @shanibeer.
Thanks for reading.


Credits:
The title image was created in Canva using image from source and clipart used under license with the free to use version of Canva.
Disclaimer
This is not investment advice, please do your own research before investing.

Sign Up For ListNerds:


Let's connect : mypathtofire
---
---