Shopping for Vegan Food Products in Germany

Hello V-Gang!,
This week I am back in the supermarket to show you the range of vegan food products available in my local supermarket here in Germany. Compared to some other countries, there isn't a huge range of replacement products or vegan junk food, but there are some products to help people with their transition to a healthier lifestyle.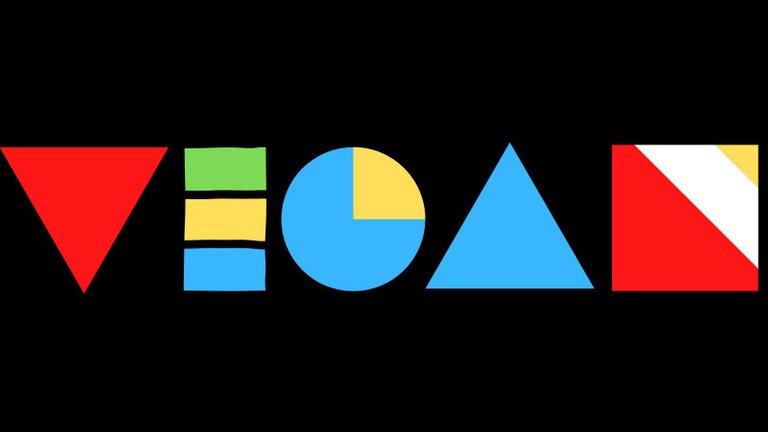 Going into the supermarket, the first section is fruits and veggies. As Joey Carbstrong says, we should mostly be eating from this section. But today we will look at what other options are available.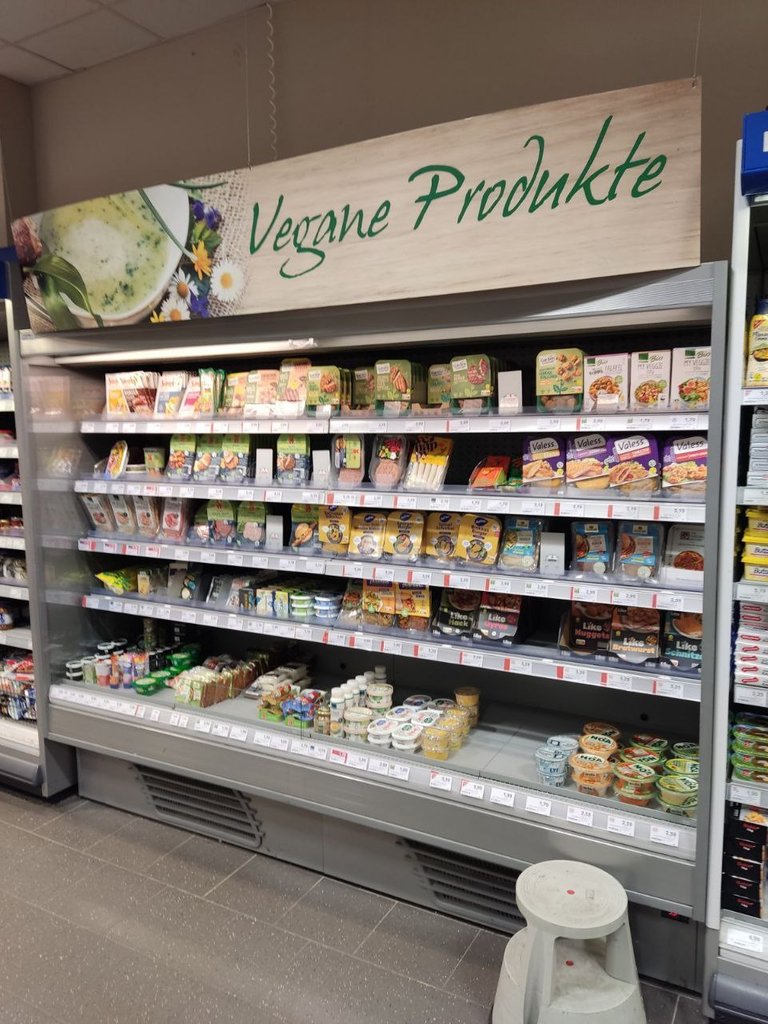 The main place where most of the special vegan products are gathered is in this one lone refrigerator... I did say there aren't too many options. Let's take a closer look.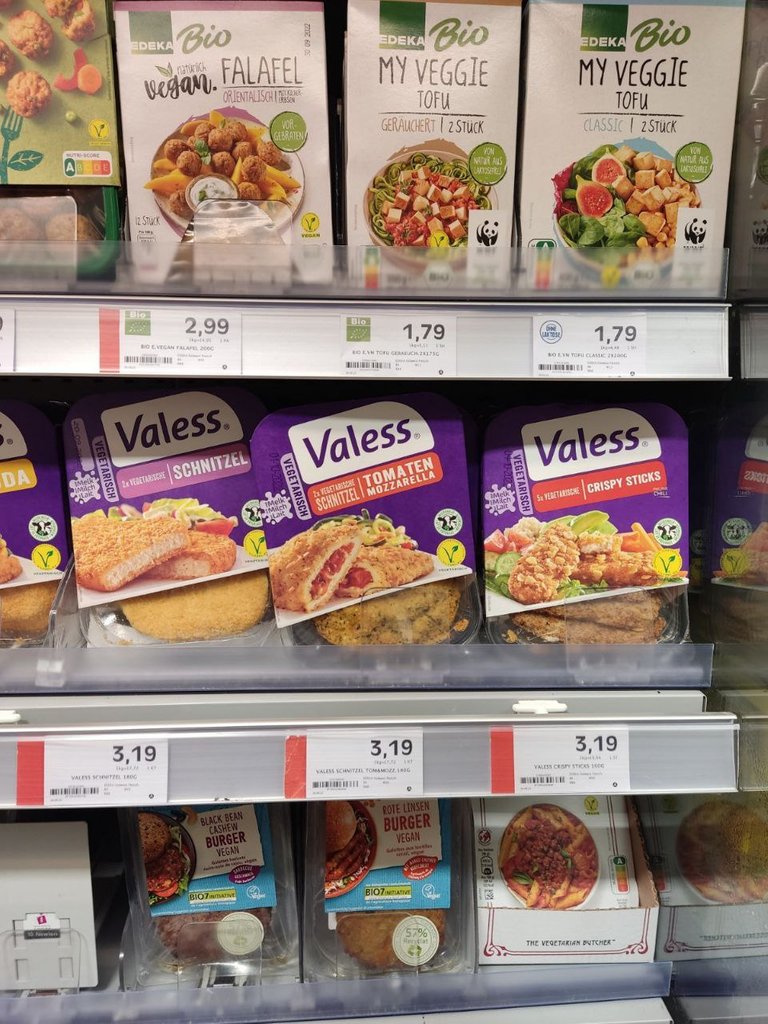 On closer inspection, you can see that some of the products are in fact only "vegetarian" despite being in the vegan section. 🙈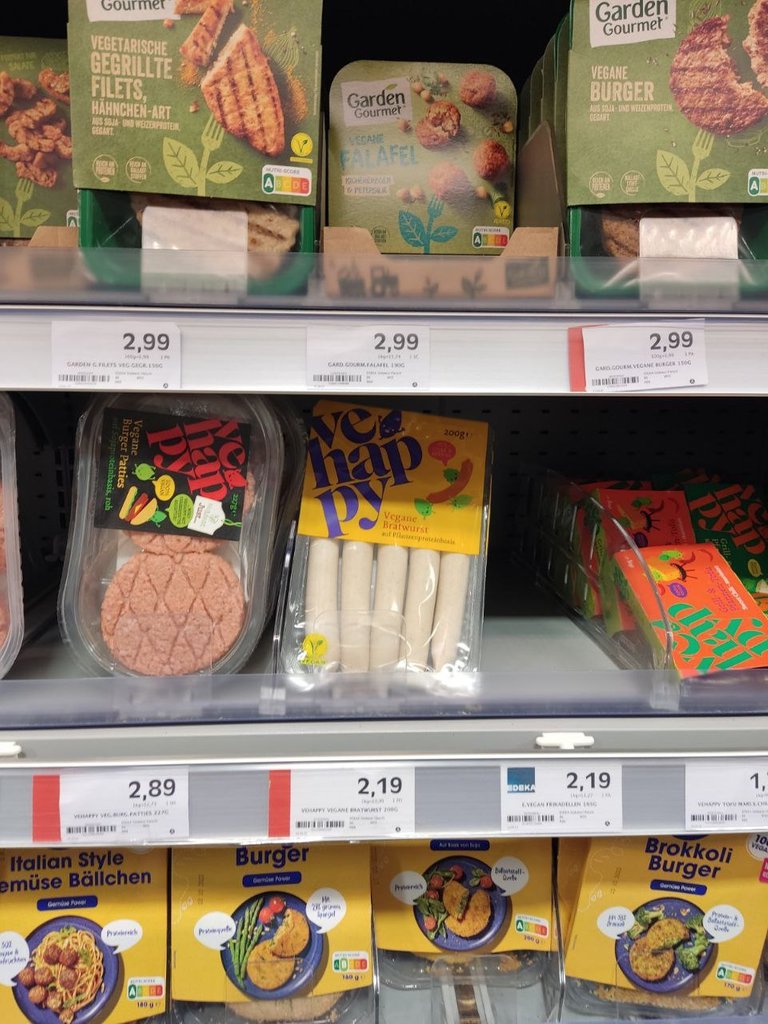 Not much chance of a vegan schnitzel, but they have vegan burger patties and vegan sausage in "bratwurst" style. The chicken replacement is only vegetarian as they have eggs in so this I would skip.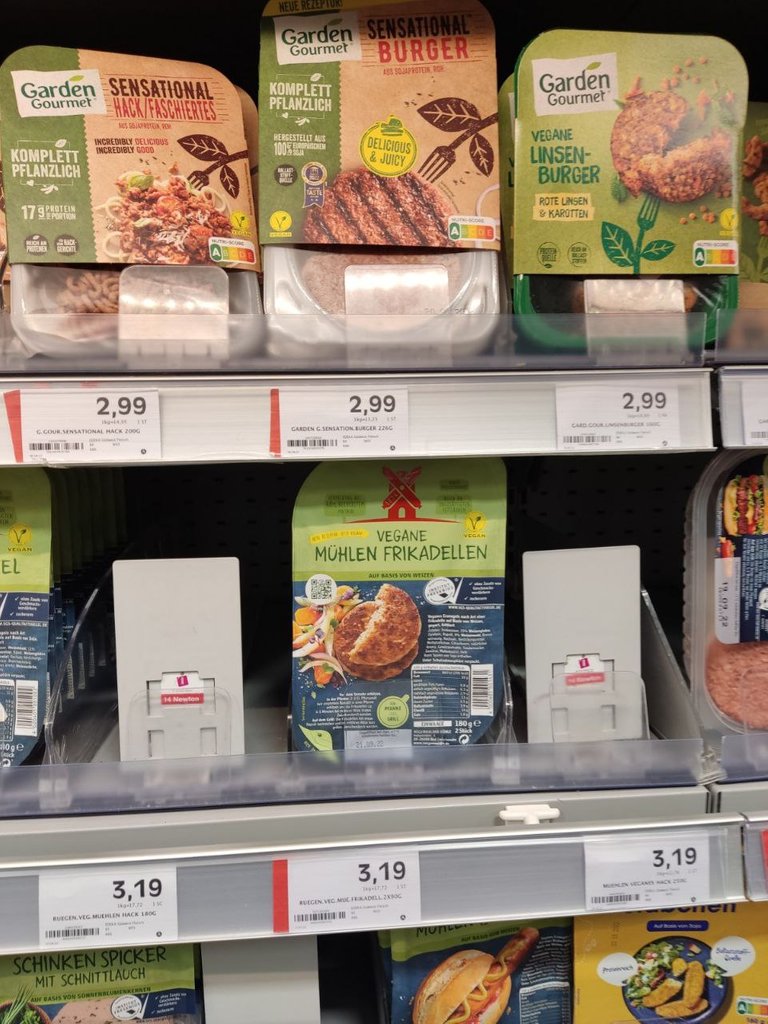 Next, we have vegan mince and more vegan burger patties. Sometimes I may buy the vegan type mince to make some vegan bolognese or vegan chili-con-carne type dishes. But as it is expensive and you don't know what chemicals its made from, I usually use just veggies now as 3 peppers are just €1'ish and are filling enough. But these products are good for those transitioning or for occasional use.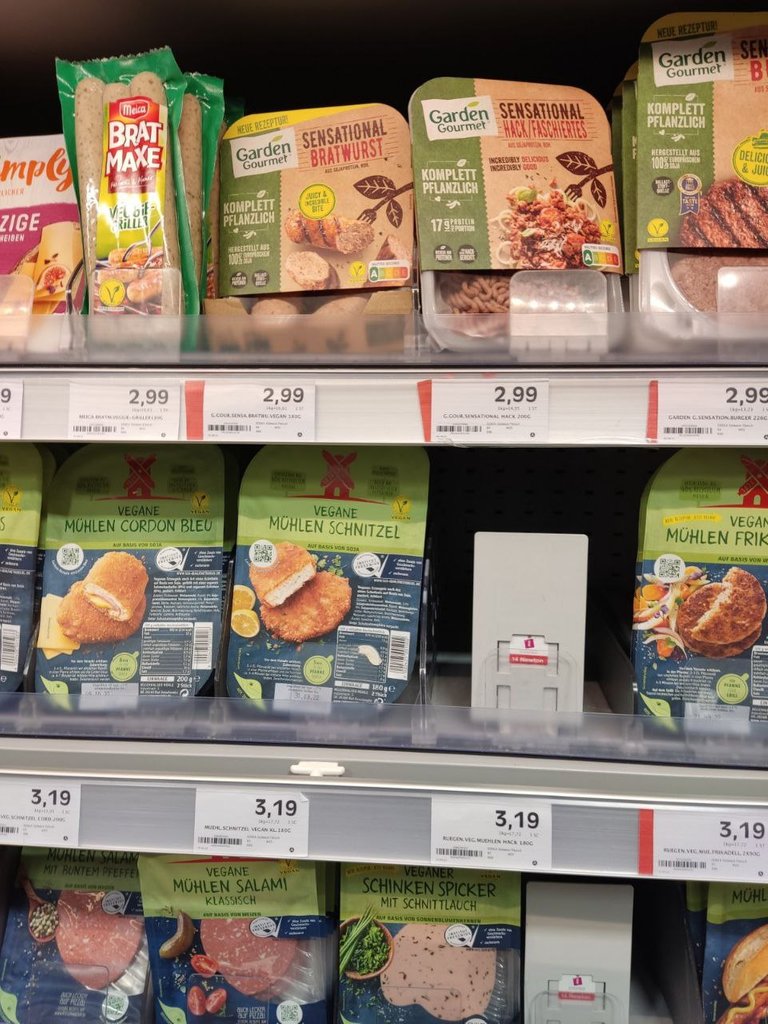 Here we have some actual vegan schnitzels for those used to eating meat-looking type food. I did eat quite a few of these products when transitioning.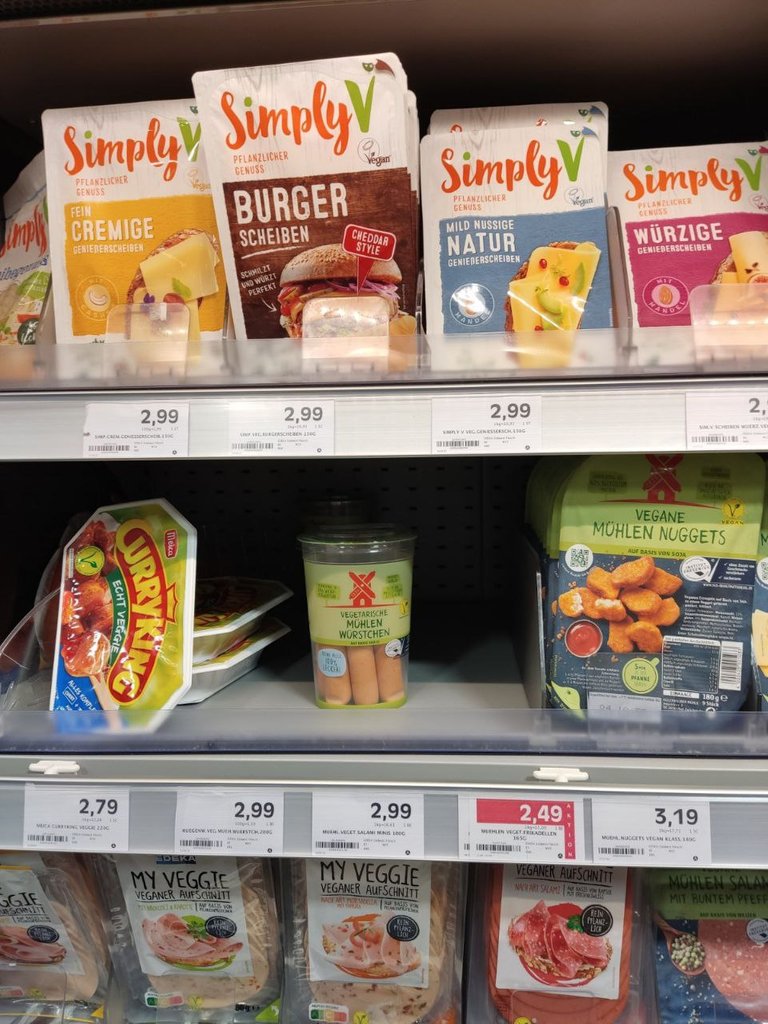 Here there are more of the "Frankfurter" type sausages that are popular here but I can honestly say they taste pretty grim. There is some vegan cheese slices that I also do not really eat because of the price and I try not to eat any bread that might go with it.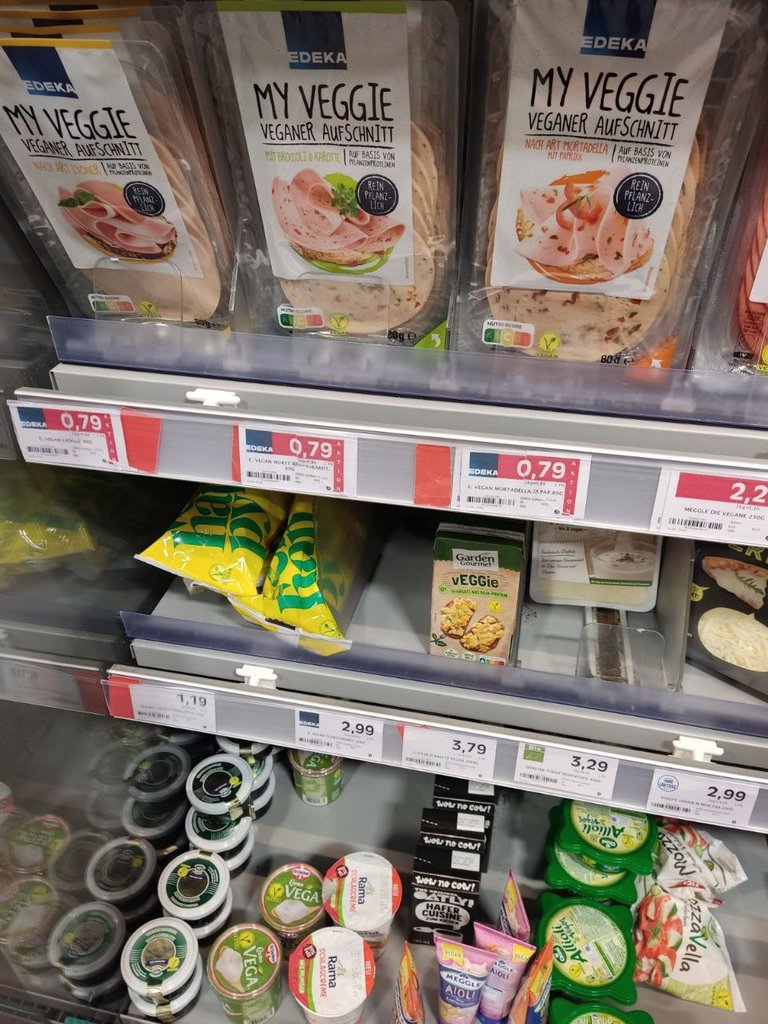 Here are some vegan replacement meat-type products. I have tried these and they were good to eat on toast.
There is also some vegan salami that I think I tried just once.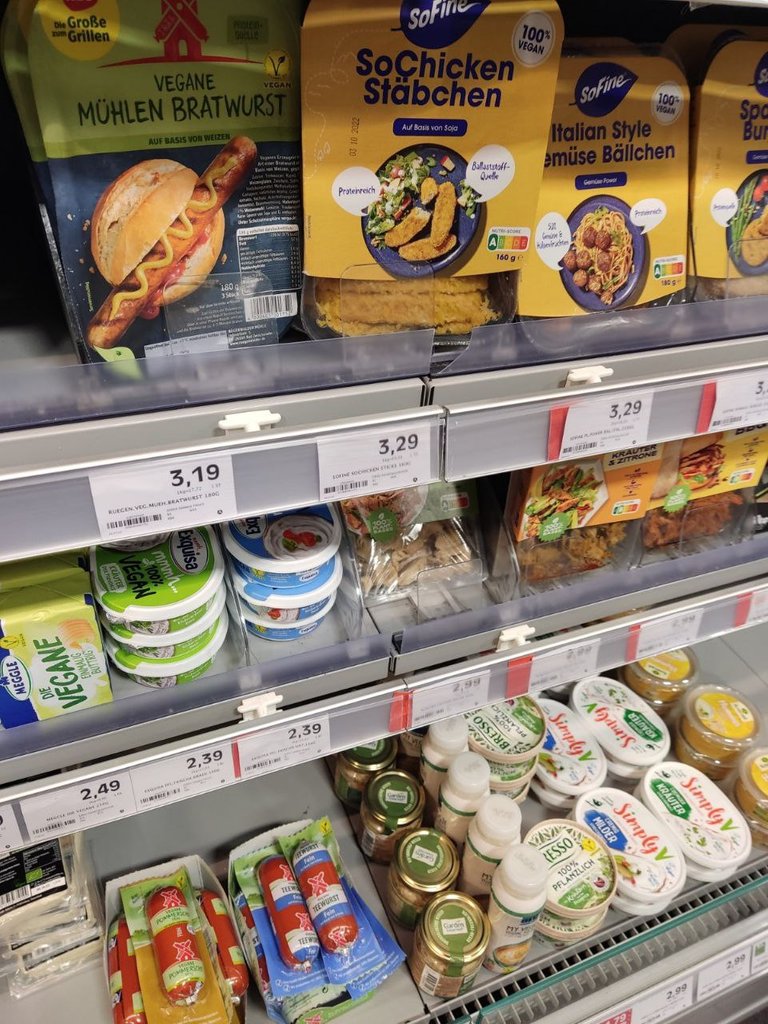 Here I saw they have these vegan chicken type sticks. I never tried them though.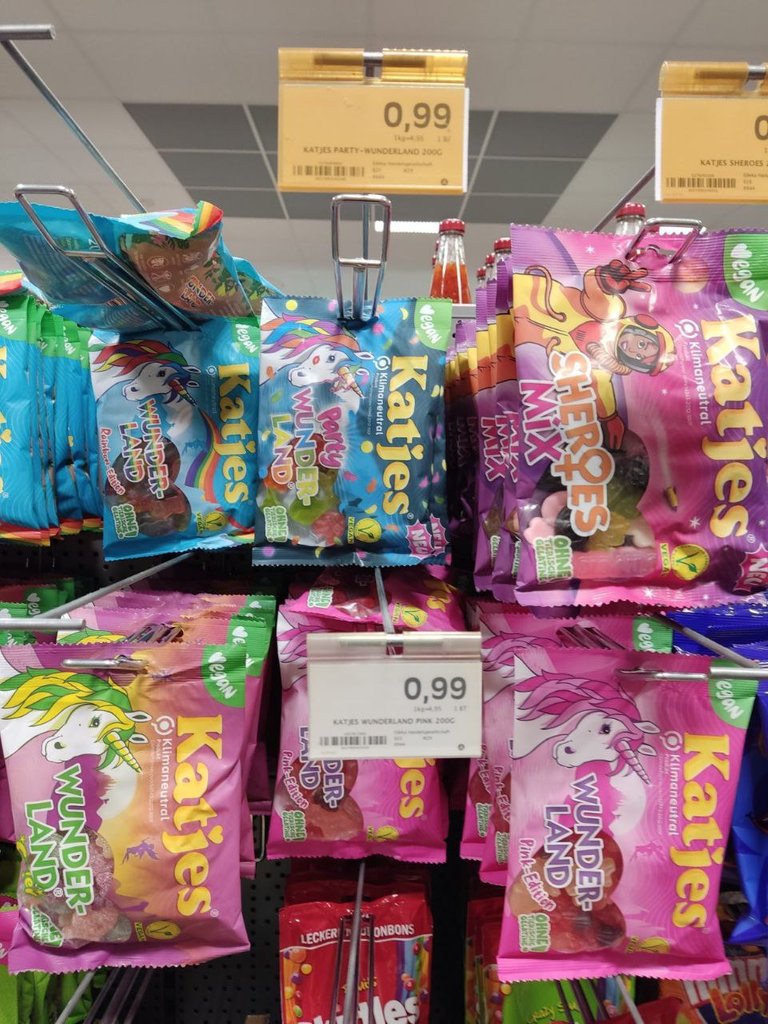 Further exploring, I saw in the sweet section that you can buy more sweets vegan now. Previously Katjes was just vegetarian, but now they have switched to vegan. They seem to taste much better than Haribo too.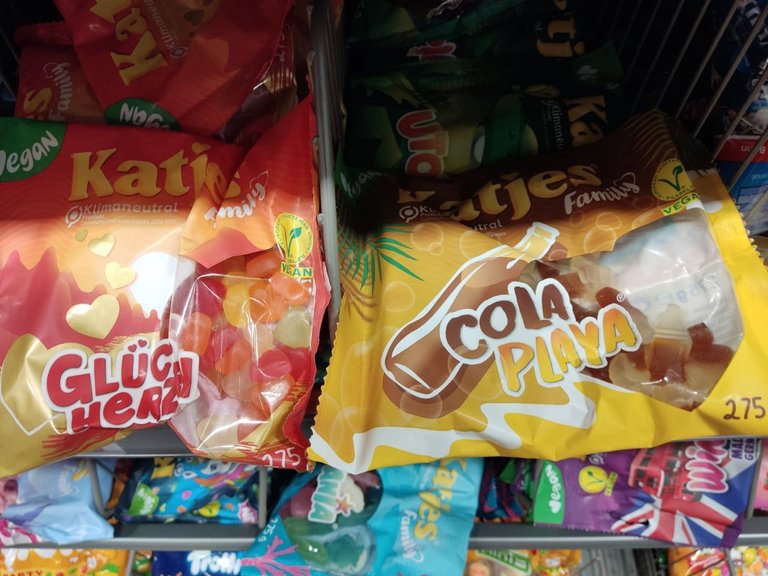 I often take the cola bottles! lol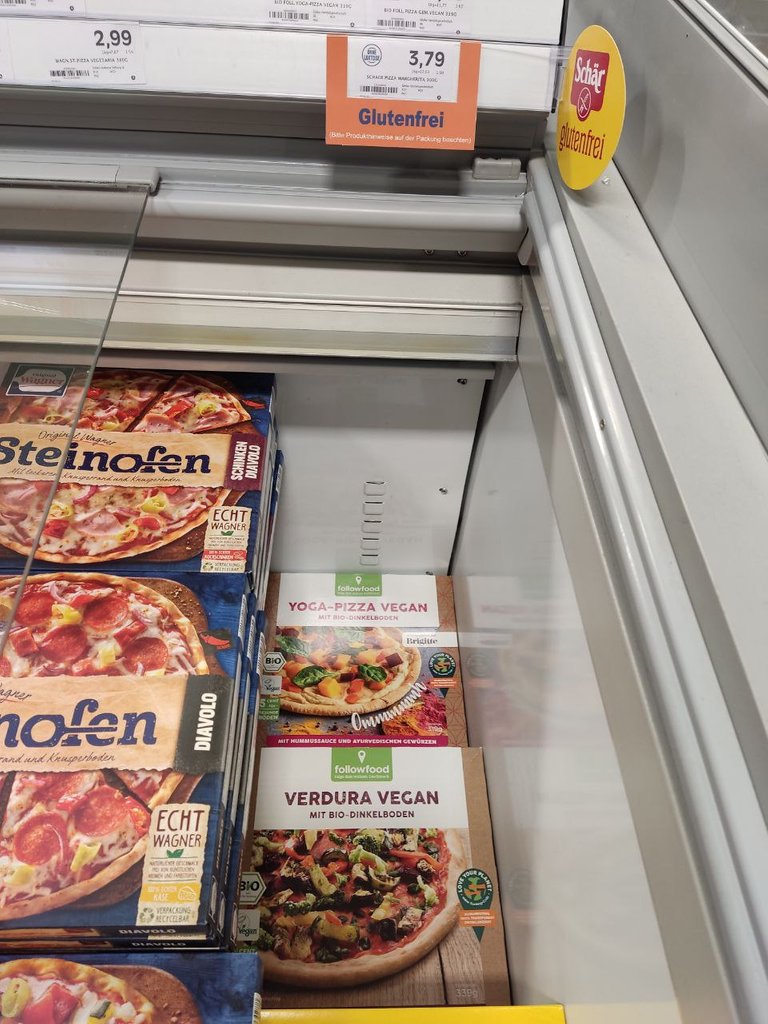 In the freezer section, there is very limited vegan options. After eating fresh vegan pizza in Italy, it is hard to buy any frozen variations.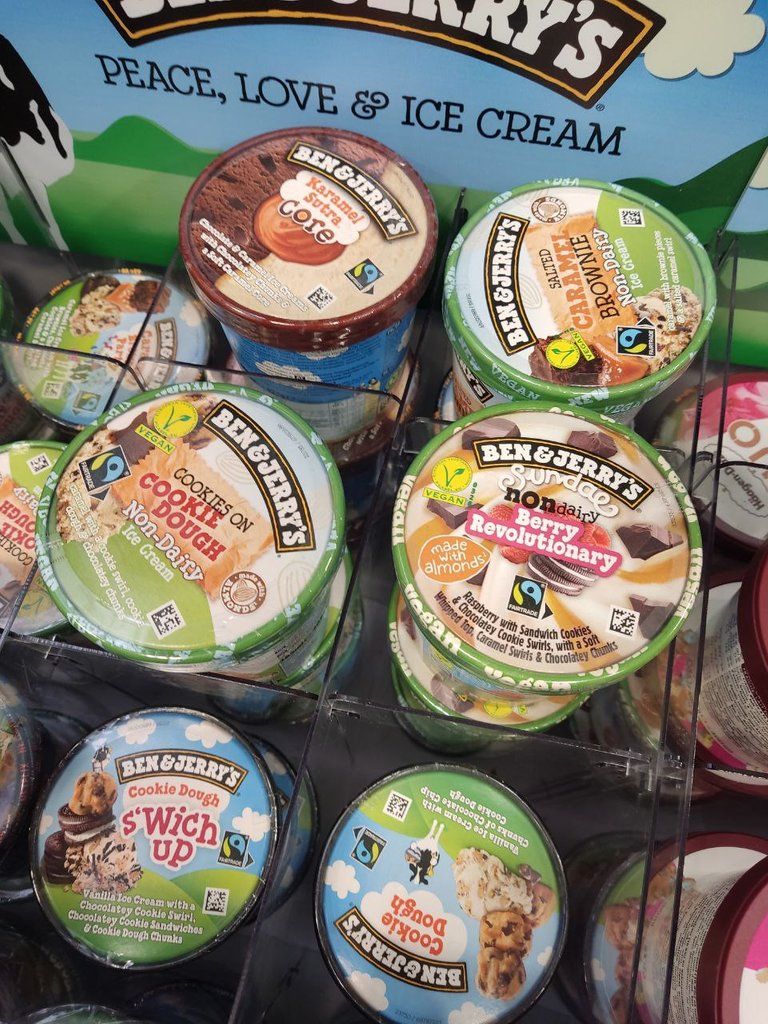 If you have a sweet tooth, there is Ben & Jerry's non-dairy. Although it is quite pricey. There are some cheaper variants available.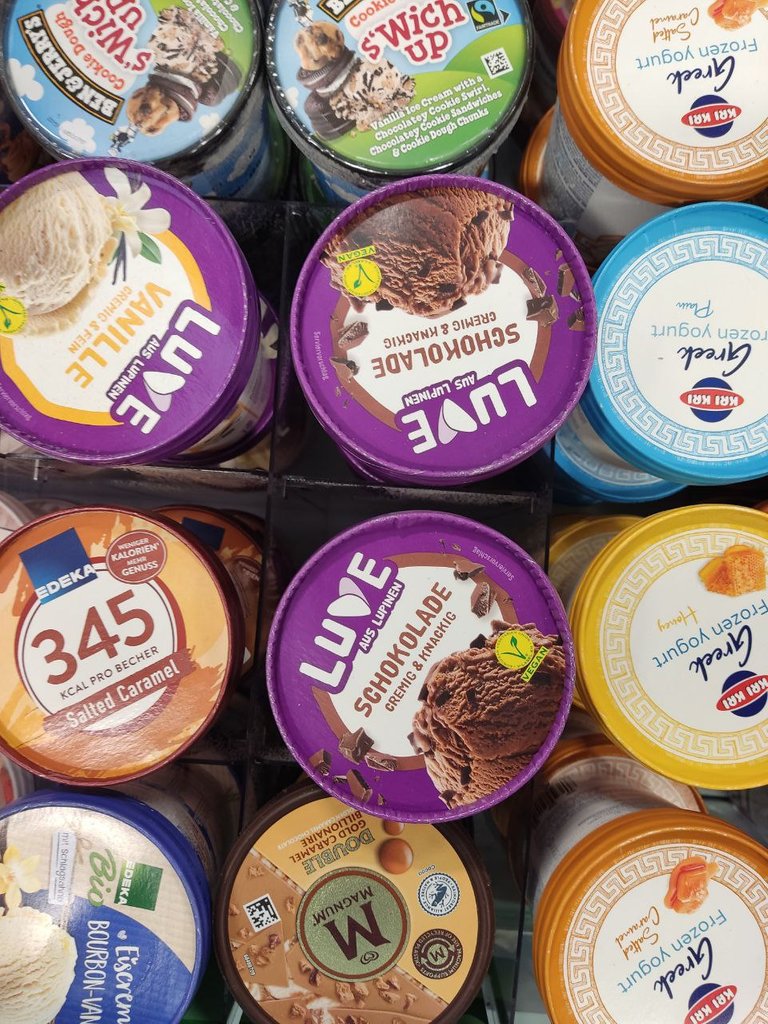 There are many different types of ice cream, some made from almond or here lupinen. Mostly I eat the sorbet types made from water and fruit.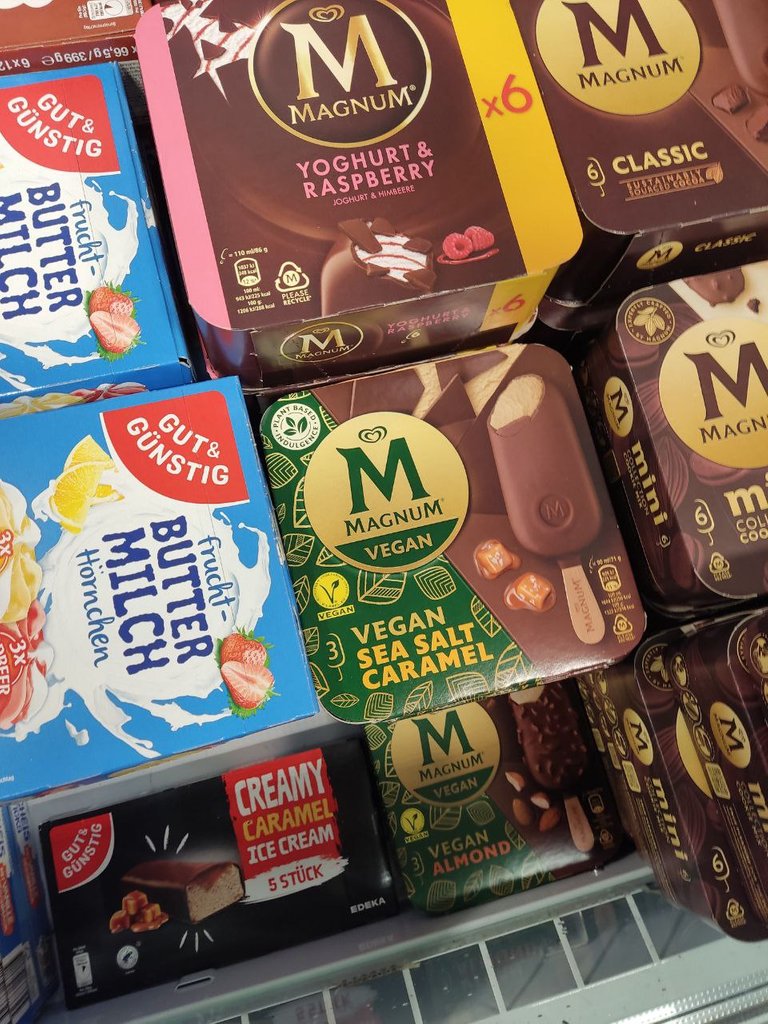 The final vegan product for today is the vegan magnum. I don't really eat magnums, but when I did, I bought this one.
Thats it for this week.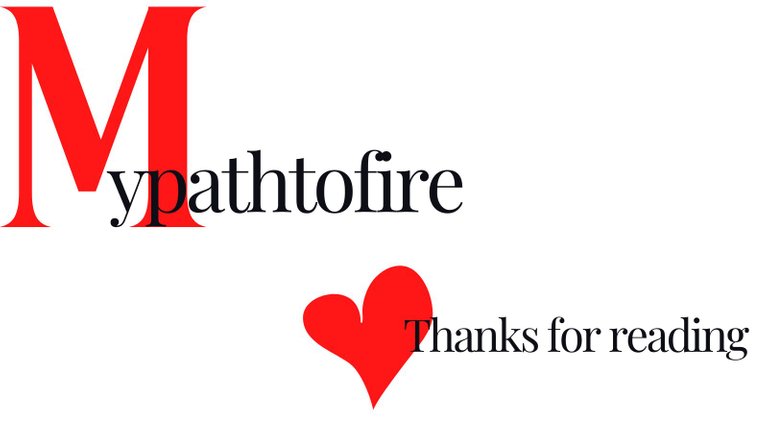 Credits:
Title image created by myself in Canva with inspiration from the TShirts made by Tim Schieff that you can see here.
All photos are my own.

Let's connect : mypathtofire
---
---