Splinterlands - Entering the Age of the Phoenix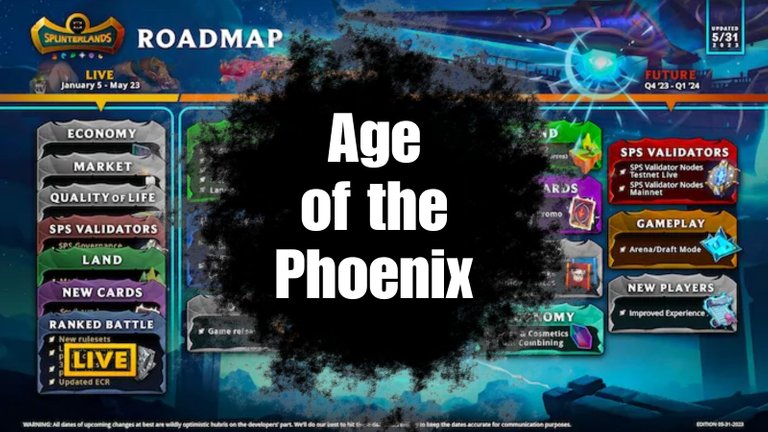 Hello Splinterfans!
We are now entering the Age of the Phoenix according to the new Splinterlands timeline. I think this will be the rise of lots of more activities involving Land.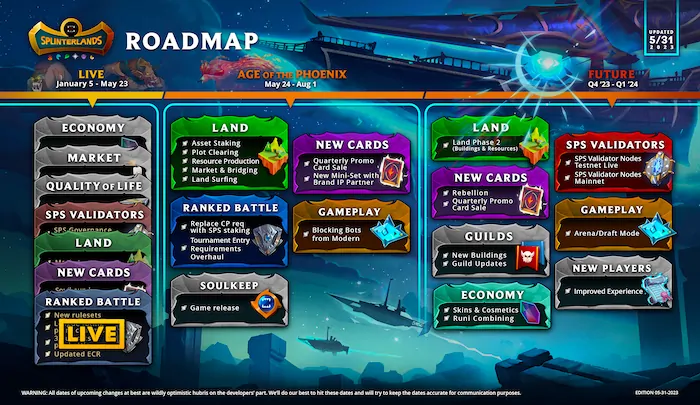 Currently I didn't buy any land yet, but when I see there are more usecases and things to do with it, it is making me want to get my first plots and be prepared.
Other than the land activities coming, there are also some other major changes to the game planned. Particularly interesting will be the changes to Collection Power required, to having SPS staked instead.
As I am currently playing up to Gold I, with 100k SPS staked, I can meet this requirement already. With my alt account, I may need to stake him some SPS to meet these requirements or buy some SPS on the market. As he has only level 1 cards, the highest league I want to play with him is Silver I, the SPS requirements shouldn't be too high.
The other big thing coming is the blocking of bots from modern. I have always played myself with my main account and never used a bot, but I can understand that it could be useful to have a bot play if you are short of time or are on vacation. It is also useful that you can get matched for a game faster instead of waiting for another player to come. How would that look for the player ranking matches? Would there be more variance to match uneven players to avoid waiting times?
On the flip side, it can be frustrating playing against bots that know all the best combinations and you have bad losing runs. This could improve the player experience to make it more realistic. I presume this would also reduce bot farms from farming the daily rewards from the game.
That there will be a league without bots and bots can still play should make both sides happy. I will continue to focus on Modern Gold I league, but will still play in Wild when I can.
The next major thing we are waiting for is the release of the Soulkeep game which will also utilise the SPS token. I am really looking forward to this game even though I didn't get any packs yet. I hope there might be some new release sale promotion and I will buy some.
I have seen that the game is pretty standard fare for tower defense games, but I think there could be lots of scope for improvements as we play and also the blockchain and play2earn elements will be totally new.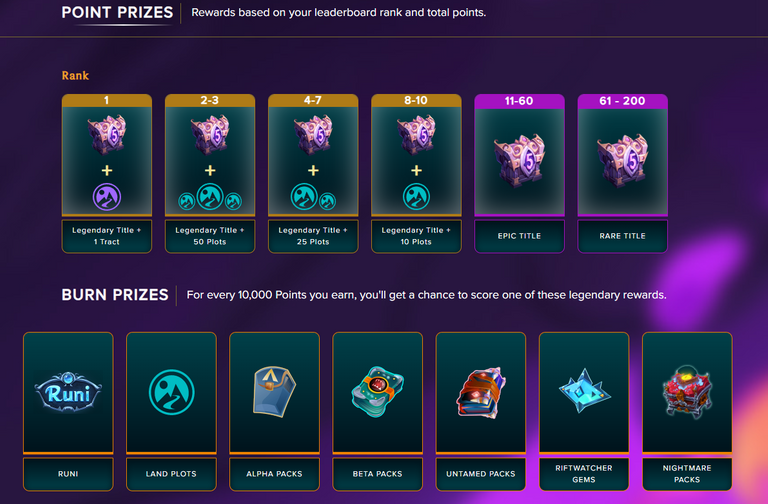 We started off the Age of the Phoenix with the 5 year anniversary great burning event. This has caused a lot of fomo and with these great prizes, it is no wonder.
Looking out further, we can see there should be some new quarterly promo card now that the sale of Zyriel has ended. I was quite tempted by Zyriel as I love the ranged attack to combine with Sloan, but he was quite expensive and other cards took priority for me such as upgrading my summoner Possibilus to level 3.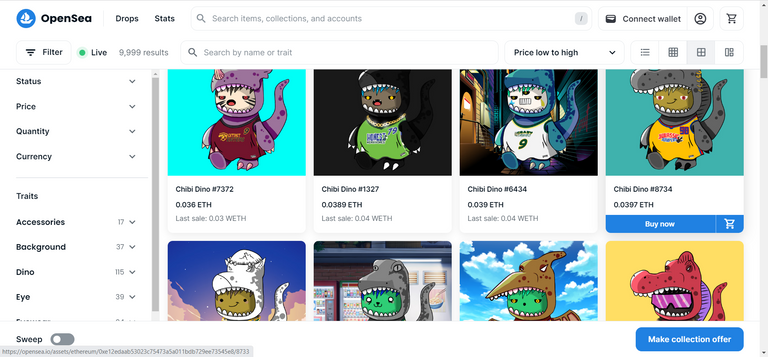 In other news we can see the Splinterlands team have partnered further with Chibi Dinos for a new game called Primal Hoop. This would be on the Genesis Sports platform and is a basketball game. Currently you need an NFT Chibi to play and these start at a floor price of 0.036 ETH.
Without any game available to play yet, I did not buy one, but hopefully there will be something playable announced by the team soon. So far I could only find this trailer.
That's all for this week. Happy gaming everyone!

Credits:
The title image was created in Canva with images from source.
Screenshots, logos and characters are taken from Splinterlands.

SignUp to Splinterlands:


Let's connect: mypathtofire
---
---