The Book of Boba Fett - Review

Hello Star Wars fans!
After finishing season 1 and 2 of The Mandalorian, this week I have been watching The Book of Boba Fett.
---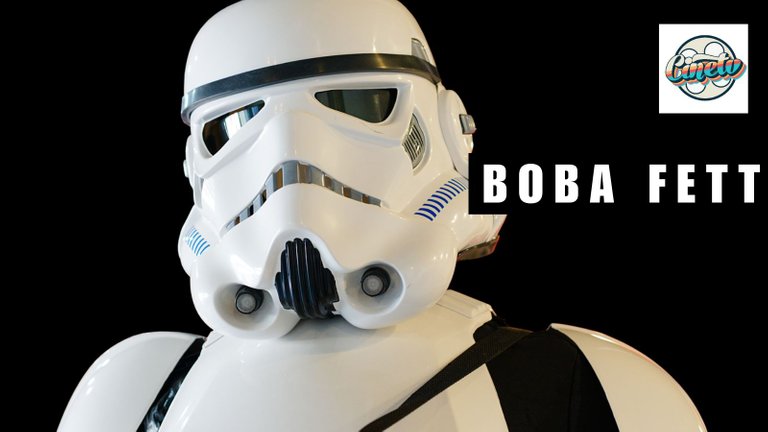 Name - The Book of Boba Fett
Released - 2021
Director - Robert Rodriguez
---
In the evenings I have been catching an episode or two of first The Mandalorian season 1 and 2 but now I have finished watching The Book of Boba Fett.
After the climatic ending to season 2 of The Mandalorian, I was not sure what to expect from The Book of Boba Fett. We were briefly introduced to him and his sidekick Fennec Shand who just seems to be totally awesome in the Mandalorian season 2 and now there is a whole series dedicated to the characters.
The series starts off as usual on Tattoine which is a popular planet for the Star Wars saga. Here we see how he lost his armor and how then that The Mandalorian was able to stumble upon it.
Probably Boba Fett should not have survived his early years as all that he went through seems highly improbable for any regular person to live through, but he did.
We see him first as prisoner and later befriended by a tribe of aliens who are particularly strange and have some weird weapons and customs. They seem not to be so developed like other aliens in the galaxy and can get picked off fairly easily. Nevertheless, Boba makes a special bond with them. This part of the series is particularly not so interesting and the weird alien stuff not so watchable.
Without giving anything away, let's say he moves on from this stage and we seem him unite with his sidekick Robin Fennec Shand. The series finally starts to pick up and we see some of Boba's aspirations to become an overlord and rule people with respect instead of fear.
Slowly more cool characters are introduced such as a really cool Wookie. There are some great battle scenes that are taking place quite regularly, and they sort of fit to the overall storyline, but it is very weak and hard to believe sometimes. I mean sci-fi generally has this problem being fantasy and all.
However, it doesn't detract from the overall enjoyment of the series and the battles with different lasers, aliens and attack droids are great fun to see. The young Luke Skywalker training his Jedi apprentice is a theme throughout the series still, but we don't really get to see the strength of the Jedi as much as in The Mandalorian.
We also get to see a build up of the bad guys who trade something called spice for trading and this is a profitable business that they don't want interferred with. The name of this reminded me quite a bit of the Dune series.
My favorite scene is probably the cinematic climax with the Boba riding the dinosaur type creature taking on some of the latest super-killer attack droids. Seeing Boba and The Mandalorian flying around and attacking is good fun plus the Clint Eastwood-esque faceoff is pretty funny too.
Overall, I can recommend the series to all Star Wars fans and it is a nice spin-off that takes you in a bit different direction towards the Wild West and Frontier rather than directly battling the Empire. If you are not a fan of sci-fi, you may want to skip it, as it takes a lot for your imagination.
► Trailer
Let's connect : mypathtofire

Credits:
The title image was created by myself in canva and using the CineTV logo and image source.
I do not own the video copyrights. The video copyright is owned by their respective copyright holder.
Used under fair-use section 107 of the Copyright Act 1976.

---
---