The WOO Staking Experiment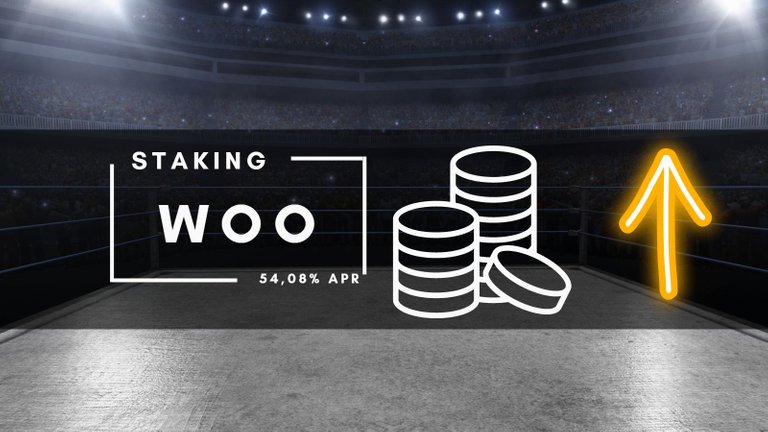 WOO is intended to be a wrestling business management game built on the Hive blockchain with the WOO token being the key token for this. According to the whitepaper, it will be the main payment and utility token.
One thing for sure is that the token will have a large enough supply as it will have over 3 billion supply according to this tokenomics post. 70% of this is reserved for player rewards and reserves.
According to the Woo website, there are over 211 million tokens already in circulation and the game is not released yet. Of these, over 111 million are currently staked and earning over 54% which seems to be steadily dropping each day.
So with my experiment, I purchased 54K WOO tokens for 100 Hive and have staked them, and started receiving the staking rewards each day. I then unstake this same amount and sell them to recoup my initial investment.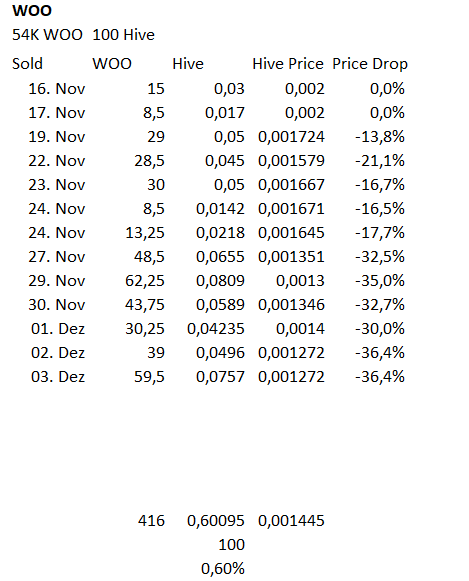 As you can see from my table, in just over 2 weeks, the token value has dropped already 36,4%, so the time required to recoup my investment will take longer and longer because of this.
During this time, I have unstaked and sold 416 WOO tokens for 0,60 Hive which is 0,6% of my initial investment.

source
I also currently have 1k WOO tokens in the unstaking process which at current prices would mean I have recovered 1,87% of my original investment.
Today you can also see that I can claim another 100 WOO staking rewards and then I would unstake the same amount.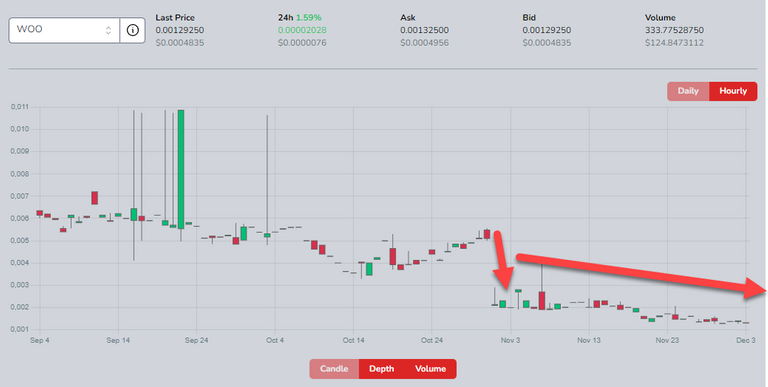 source
You can see there was a huge drop in the WOO token price at the beginning of November which was not long before I bought some WOO tokens.
Since then it has continued its downward trend but more steadily. I understand with these farming-type tokens with a high APR, that they can lose value, but I was not expecting such a high drop so quickly.
Based on my current results, as I just started, it took longer to start unstaking and paying, but as time goes by, it will take longer and longer for each % point of my investment to repay. Also, I would not gain the benefits of compounding because I am not reinvesting my stake.
Another strategy that I did consider was to unstake just 50% and reinvest the other 50% to continue growing my WOO stack. Perhaps I will switch to this strategy at some point in the future.
Are you staking the WOO token? What is your experience so far? What strategy do you follow?

Credits:
Title image created in Canva pro using image used under Canva pro license source.

Let's connect : mypathtofire
---
---