Getting Started in CTP part 3 - plus 50 CTP Giveaway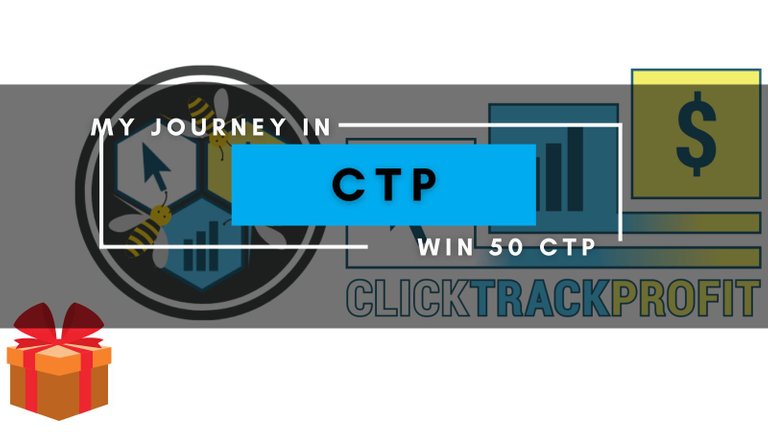 Hello Everyone,
Welcome to part three of my getting started in CTP series. We are looking at the whole CTP package of tools that are available to help you grow your business.
So far we have covered the clicktrackprofit training package that is available and the hive ctptalk frontend where you can publish content and earn crypto. This week another piece of the puzzle is ListNerds.
For content creators and those looking to earn some crypto by reading mails, this is another great tool brought to you by the CTP team.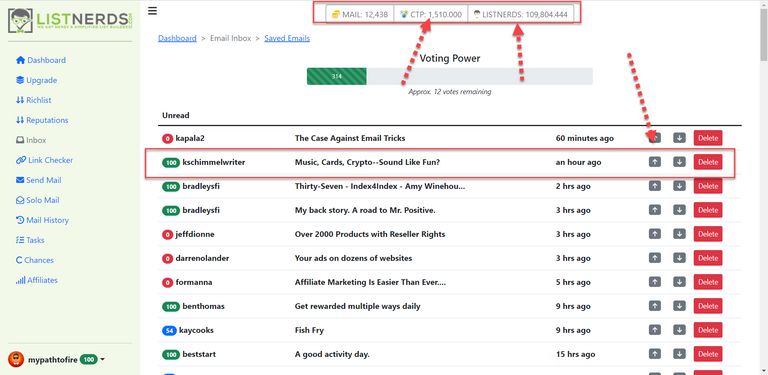 source
Above you can see what it looks like inside the ListNerds interface. Here you can read mails and by taking part in the governance functions for quality, earn CTP each day.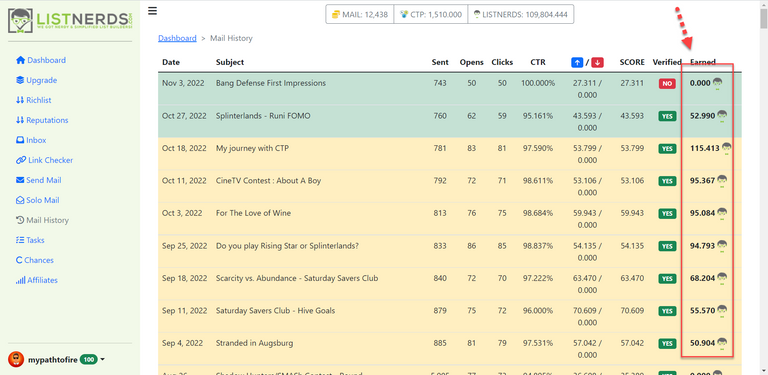 Another function is that you can earn the LISTNERDS governance tokens by either sending emails and gaining traffic on your content. The benefit of these tokens is also you can stake them to earn more passive income. So they are earnable in two ways.
For more detailed information about ListNerds, let me know in the comments and I can refer you to some of my previous articles.
That's it for this week. Stay tuned for the fourth part next week where I will cover some of the benefits of holding the CTP token including the CTP tip function.


Today I also give you the chance to win 50 CTP tokens.
Rules for the giveaway:
1. Leave a comment
2. Include the Hive name if different from the one commenting.
3. Only 1 entry per person, multiple entries from different accounts are not allowed.
No Upvote or Follow required but all support is appreciated. I will be giving out PIZZA, LUV, LOL, ALIVE, CTP, PGM in the comments until they run out!
The winner will be chosen at random using a random prize generator and manually verified that the rules are being followed. Please play fair!
The giveaway will last at least 6 days or until at least 5 valid participants exluding bots. The winner will be announced in my next post.
All entrants will be added to the taglist for the next post, let me know if you want to be removed at anytime.

The winner of the last CTP giveaway is: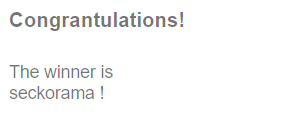 Congratulations, your CTP has been sent!


Credits:
Title image created by myself in canva using logos from the CTP discord channel.
Let's connect
Linktr.ee : mypathtofire
Join my mailing list :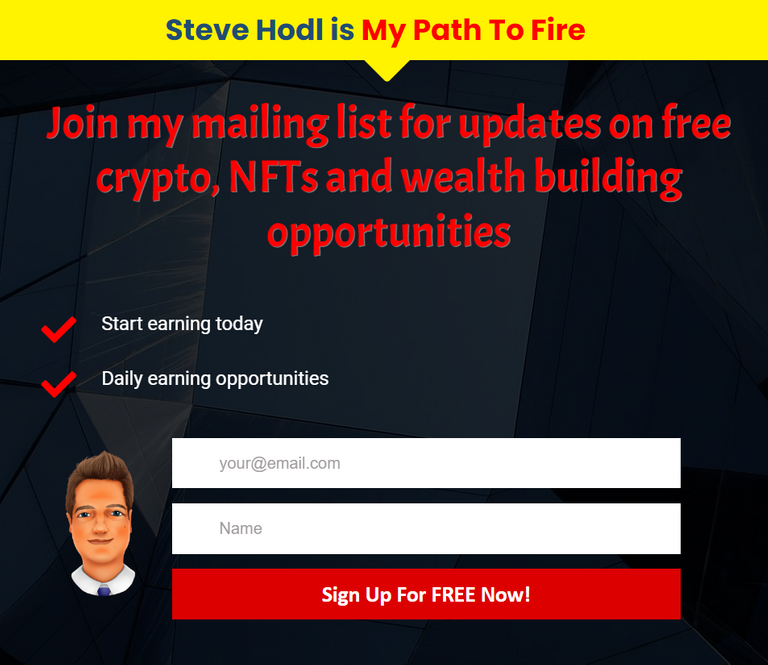 Taglist:
@adysscheryl @akiraymd @amaari @bechibenner @bitandi @cantfoldaces @coquicoin @criptosectadepit @darmst5339 @dk1trade @dragon-ti @ericburgoyne @gabikay @hannes-stoffel @henruc @hoosie @ifarmgirl-leo @invest4free @jacksonizer @jfang003 @lisamgentile1961 @luizeba @madame-cyntaia @monsterbuster @officialrosh1 @peniel2010 @pregosauce @stdd @vaynard86 @yeckingo1 @anonymous02 @benthomaswwd @blitzzzz @bonus-fr @bradleyarrow @captainspaulding @daje10 @dstampede @flaxz.alive @iamraincrystal @imfarhad @jafo40 @jaylatour @jdike @kalib @keechadkikali @quinnertronics @r1s2g3 @rcaine @rzc24-nftbbg @successchar @theroad2freedom @whywhy @chaosmagic23 @ironshield @kamhus @marvinix @mxm0unite @rimurutempest @seckorama


---
---