Khaman Dhokla Recipe
Hi Hivers,
Today I want to post about the traditional dhokla recipe. Before we go for the recipe, let me explain what the recipe is and where it originated. So the recipe is from the Gujrat India. And the recipe seems to be popular among the people who want something for the afternoon snacks with tea. It is also been used in the breakfast and the evening tea but not for the dinner considering it is pretty heavy snack.
So here's the final output of the recipe.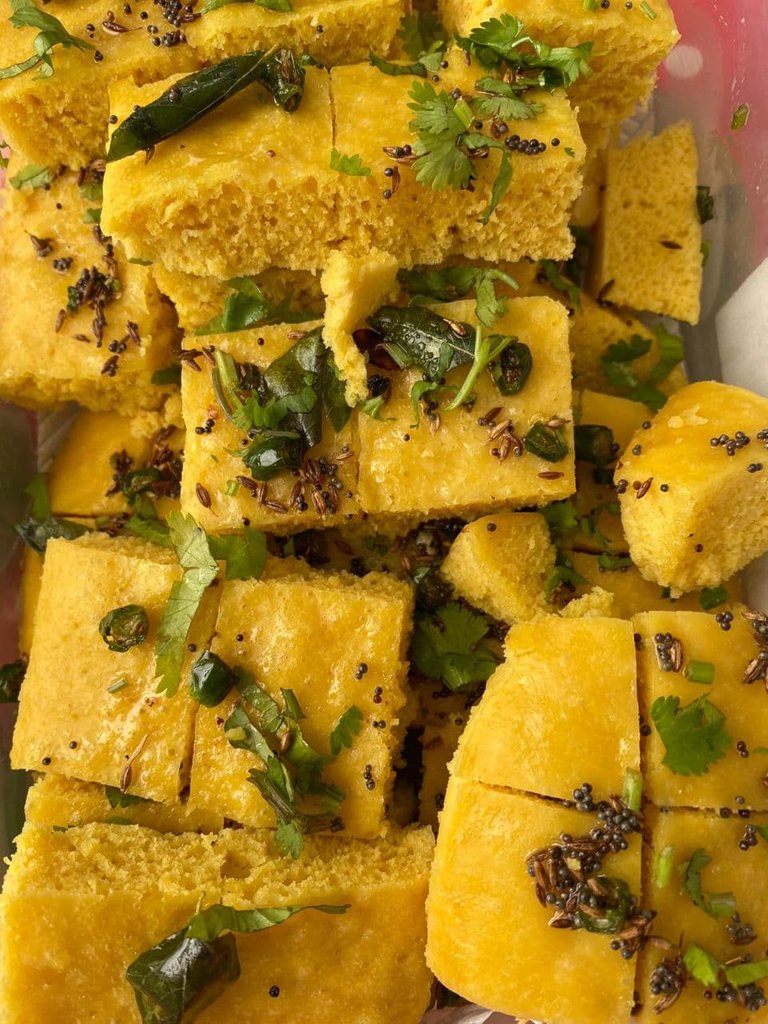 Ingredients
Method
Take a bowl and add the 1/2 tbsp citric acid, 1 cup water, ginger paste, green chilly paste, salt and sugar as per taste. Make sure to mix this mixture and stir well.
Add 1 cup besan and make sure to stir the mixture such that you don't get lumps of it.
Add the turmeric and the suji into the mixture and avoid having lumps into the mixture as well.
Keep adding the besan, turmeric and suji and make a proper battery of the same.
Take a cooker and the round shaped bowl and add this batter into it and let it keep on steam.
Take another pan and add the jeera, mohri, oil and the green chilly.
Now take out the steamed dhokla after 20 mins. And let it cool down.
Now after it cools down you can do the phodni of the dhokla in another pan.
Take out the dhokla and serve it with the cumin seeds and the coriander.
Note: Mostly this recipe is served with the green chutney. Some also have it with the tomato sauce. Some also make use of the tandoori mayonnaise but mostly the green chutney. Also the coconut gravy based chutney is one of the famous. Depending on how you prefer the taste would vary as well. I'd recommend you to try out with different sauces and see which one that you would like for the serving. You should also make use of the lemon and the coriander for the garnishing and even sprinkle over if required.
---
---