Hi to all Im @nahupuku and Im in @risingstargame

Hi to all Im @nahupuku in @risingstargame since few days and well this is my chart and Special card that im using in the game (+update)
Im very happy to playing this awesome game! OMG IS AMAZING!!!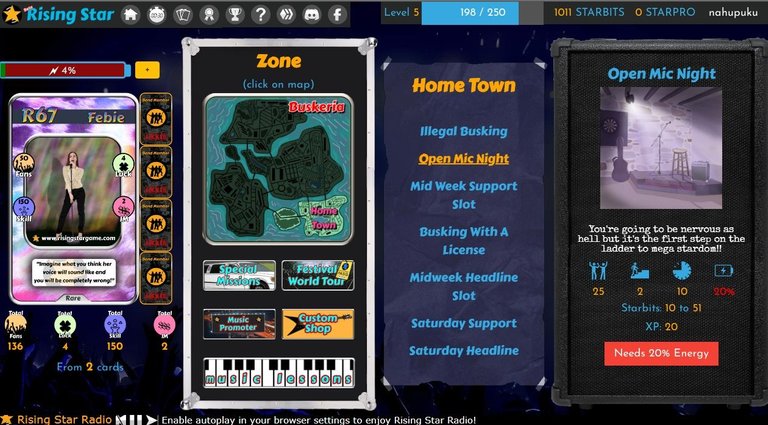 My Level 5
Starbits 1110
My Rare card R67 - Ferbie Rare Nft

I remember when I was into the streets playing my guitar and for me is awesome remember that, 30 years ago I was a guitar rock player here and well for me, this awesome game reminds me to that important part of my life! I wanna have my NFT card in future so Im going to work so hard on that.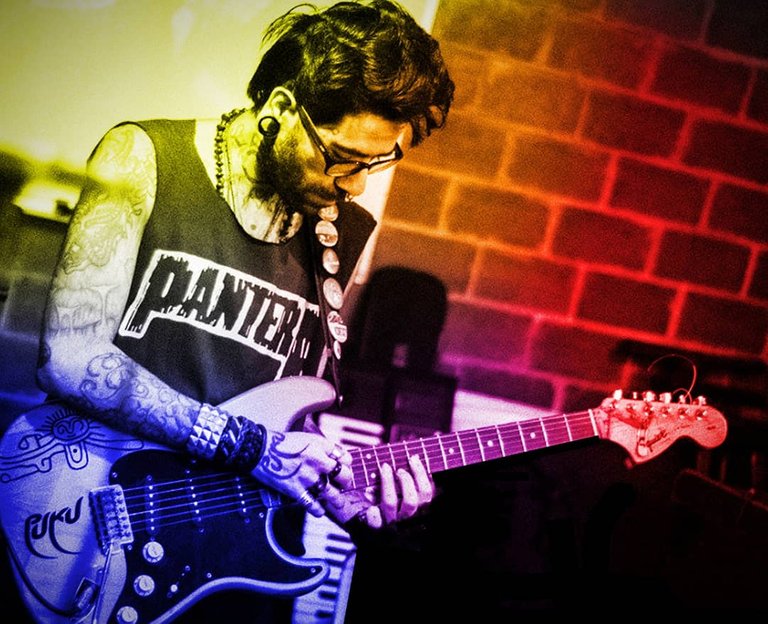 This next week Im going to upload music from RisingStar so, Im very happy to show my original music into NFT world
https://www.youtube.com/user/puku
@double-eagle @ivanc
and @andreasalas - thanks for your support, help and sharing this sunday in Atom Discord

Some cool links about Rising Star:
https://twitter.com/AtomCollector
https://www.youtube.com/channel/UCRphC5tZvR3lalzJEm9sGkw
Radio Evolved:
An Awesome band that I met today:
Juxta
https://www.youtube.com/channel/UCswj61cXCRLAnvU8VYE2s6g
https://open.spotify.com/artist/21iGpZuaMiJPrCNQcWPKKN
https://www.facebook.com/JuxtaMusicUK/
https://twitter.com/JUXTAmusicUK
https://www.instagram.com/juxta_uk/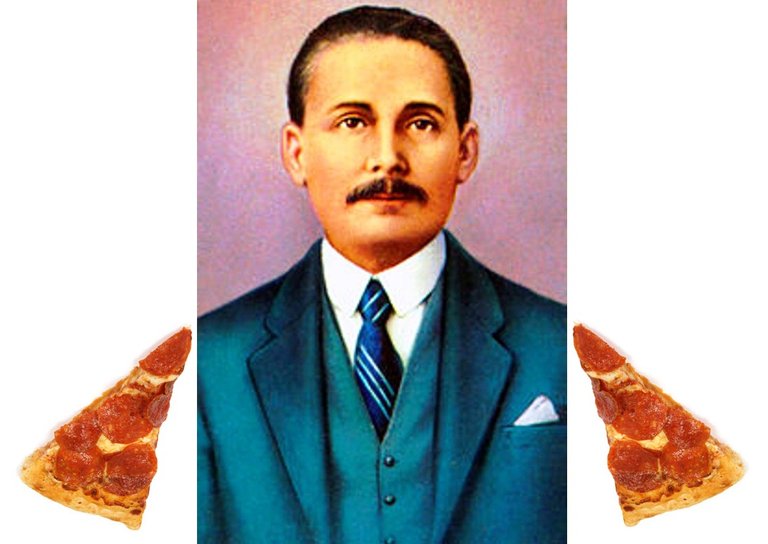 My original pizza post
BTW I love the pizza and metal the perfect combination so take a look of this my metal and rockstars friends:
Attila - Pizza
Jared Dines - Death Metal Pizza
La Cuca - Cara de Pizza
Iwrestledabearonce - You know that ain't them dogs' real voices
(I promise many months ago to make a pizzametal post and this is the one lml)
Pizza info:
Join the pizza curation trail HERE
Vote for Pizza as Hive-Engine witness HERE
Vote for Pizza as HIVE WITNESS HERE
Pizza Discord:
https://discord.com/invite/3UEWVDdZ5G
I VOTE TO BOTH PIZZA WITNESS FOR SUPPORT THEM AND BUY SOME PIZZA TOKENS TOO lml


I have a Hive Community #pukumundo and a Discord server (since 2017) and I create a Special Room for @risingstargame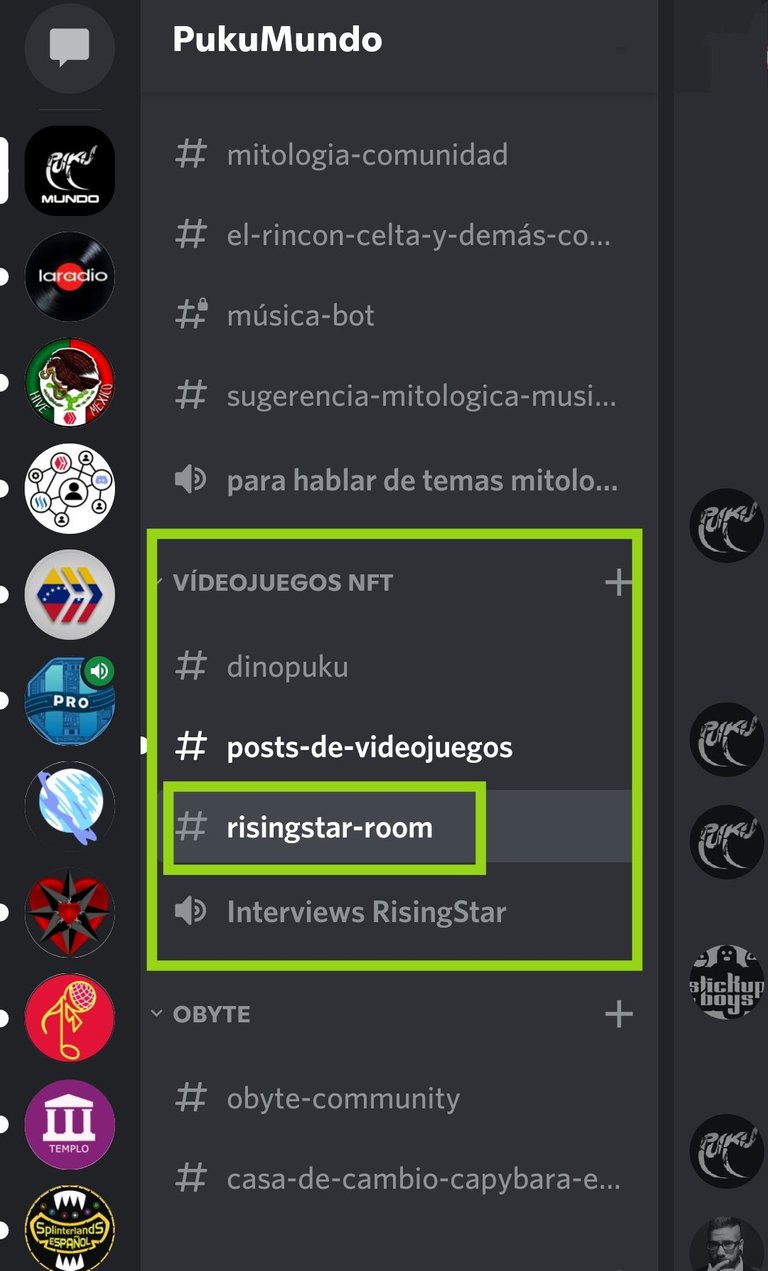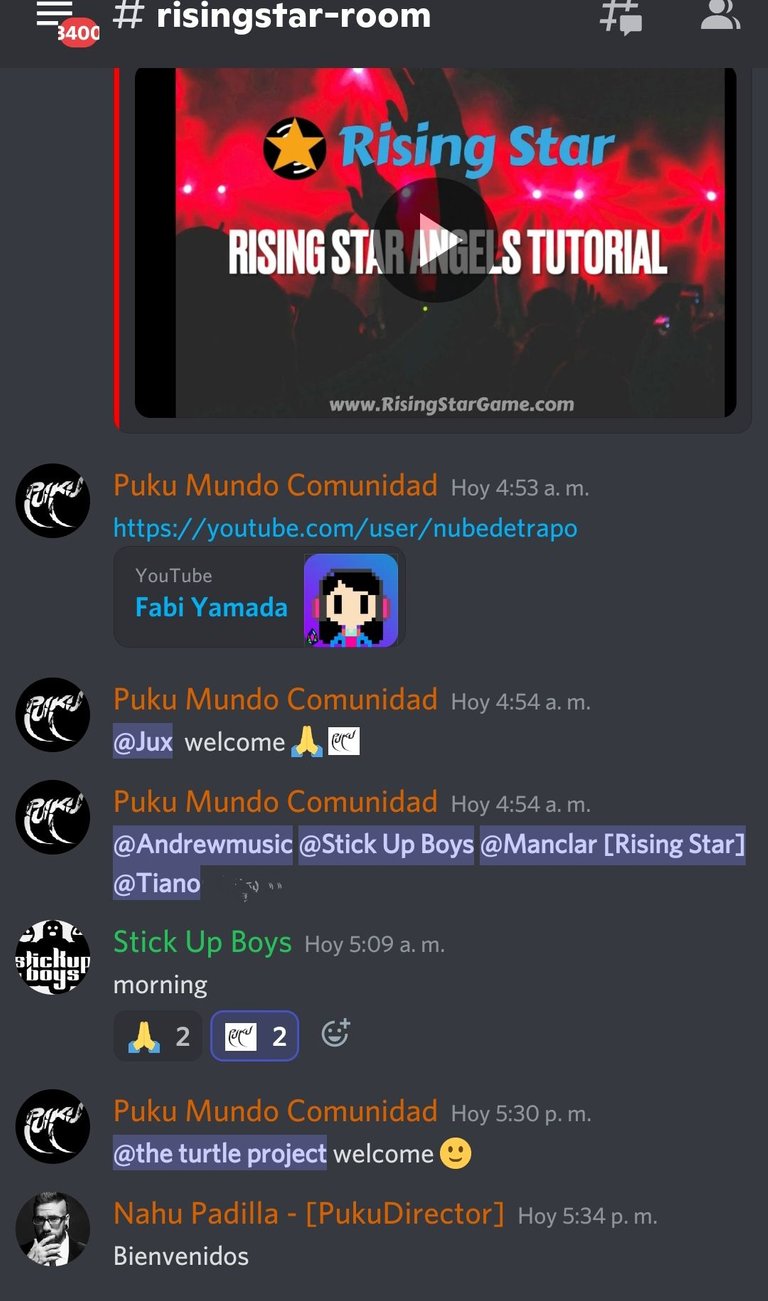 This is my referral link:
https://www.risingstargame.com?referrer=nahupuku
And @orimusic is my first reffered lml
About me, Im Nahu Padilla musician from the blockchain since 2017, this is my musician introduction post:
https://peakd.com/english/@nahupuku/my-shamanic-guitar-my-guitar-style
(In Spanish)
https://steemit.com/biografia/@nahupuku/mi-forma-de-tocar-guitarra
My past Insdustrial metal 2002 band:
https://peakd.com/hive-147104/@nahupuku/kxqqtppx
My last 72 OpenMic post:
https://peakd.com/hive-105786/@nahupuku/qrxlawvm
My rock radio show in my Server:
https://peakd.com/hive-193816/@nahupuku/urriah-heep-en-aqui-se-habla-de-rock-en-el-discord-del-pukumundo-fecha-miercoles-18082021

If you want support me in Patreon / Apoyame en Patreon:
https://www.patreon.com/nahupuku
O en Paypal para que continúe creando contenido
https://www.paypal.me/nahupadilla
PukuNetworks:
https://www.instagram.com/nahupuku/
https://m.facebook.com/nahupadillapuku
https://www.tiktok.com/@nahupuku

Support me if you want:
My Paypal: dinopuku@gmail.com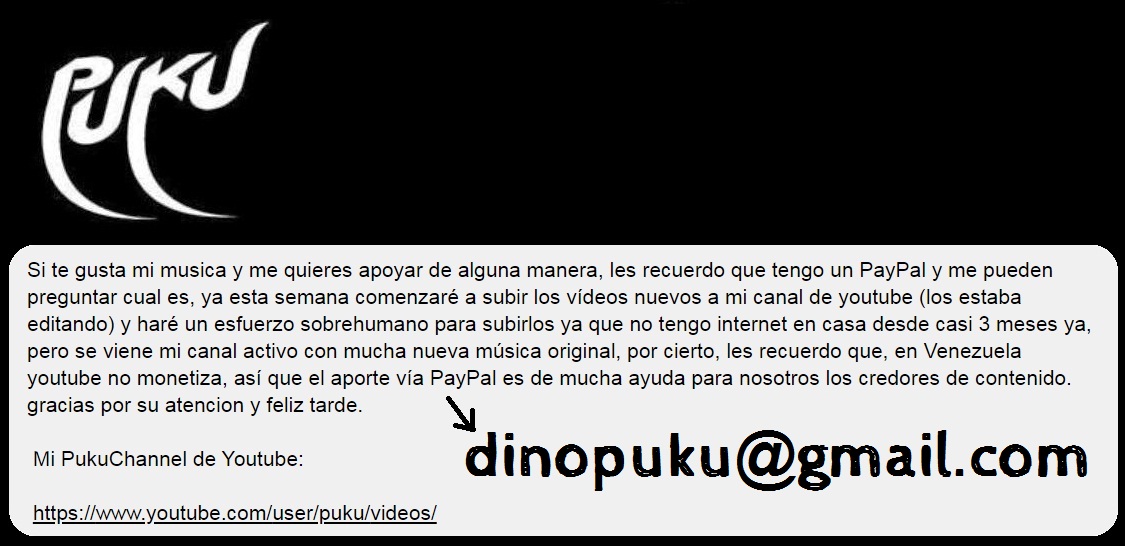 https://www.patreon.com/nahupuku
Bendiciones y gracias por ver mi post
Blessings and thanks for watching my post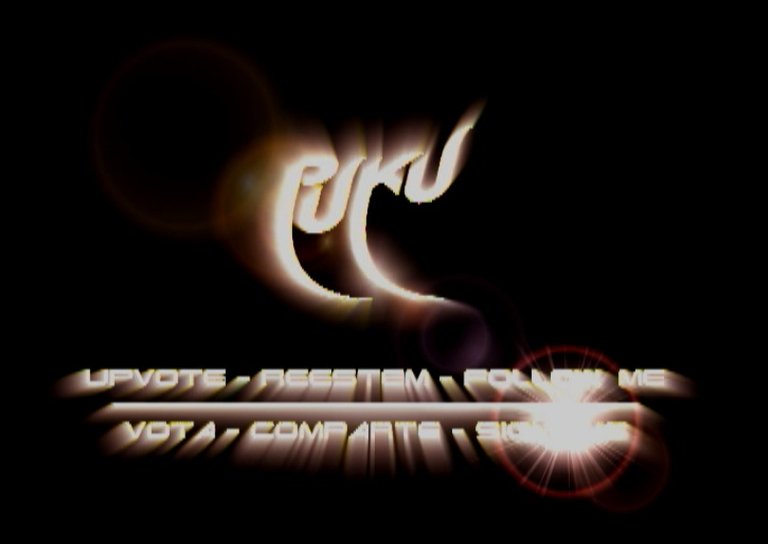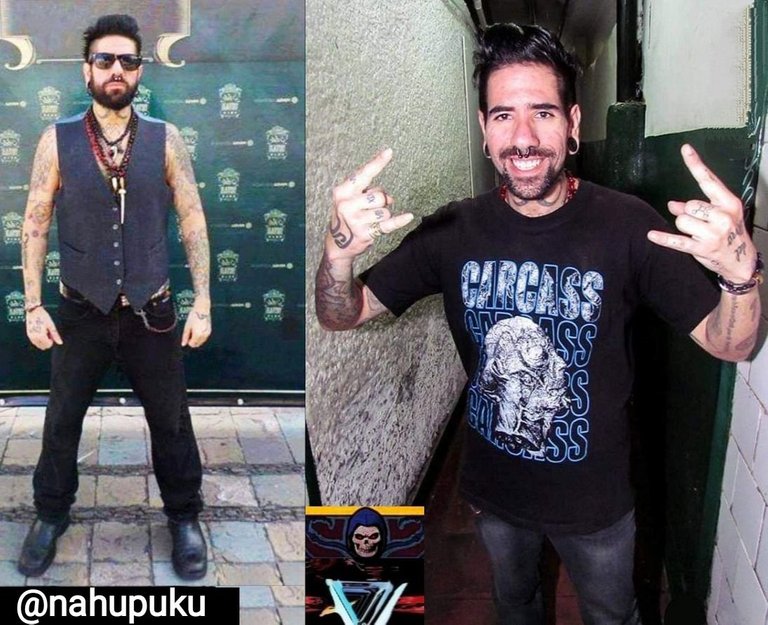 ---
---