@nahupuku in @risingstargame Update - Avances en el juego y demás informaciones
Hi to all Im @nahupuku in @risingstargame since few days ago and this is my second post speaking about it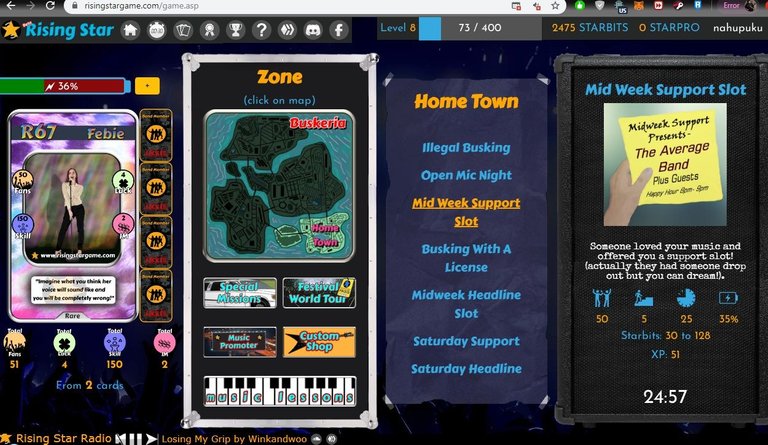 Saludos para todos y todas estoy jugando RisingStar desde hace unos días atrás y este es mi segundo post!
I Bought my second card today (the first one was about a cup of coffee that I used and sell later)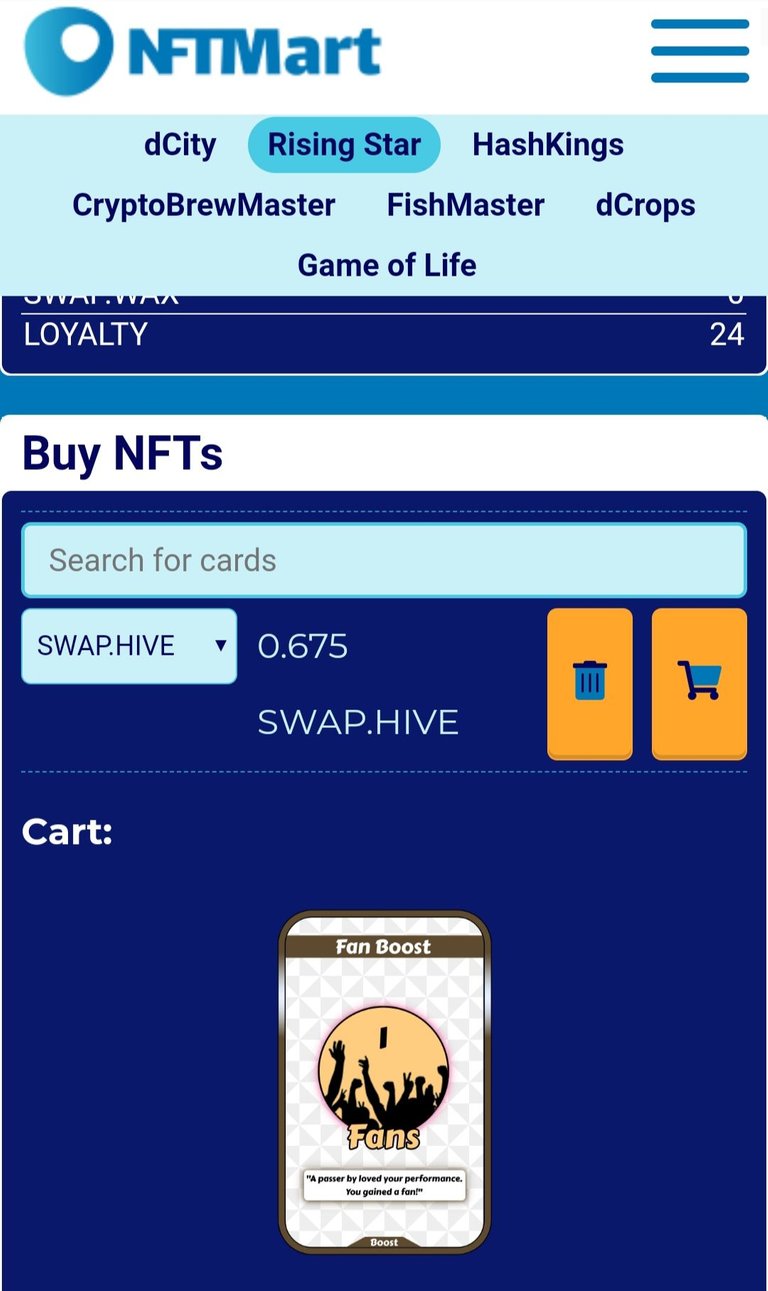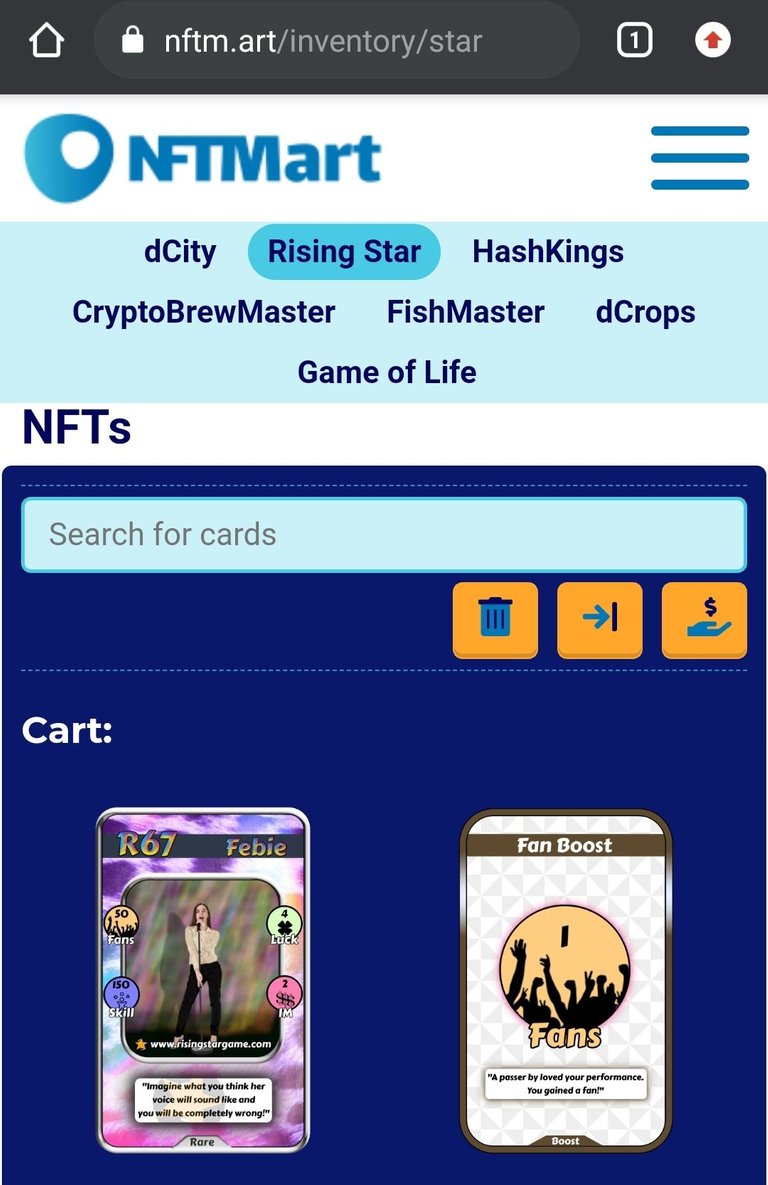 Estoy aprendiendo a utilizar el NFT Market y compré una carta de prueba de 1 fan para ver que tal corre y todo salió muy bien
Mi Plan es hacer una compra de una guitarra y algún microfono y seguir avanzando en el juego, hasta ahora estos son los números que llevo:
My Level 8
Starbits 2475
My Rare card R67 - Ferbie Rare Nft
My New Card: 55 fans
Hoy dare unas últimas misiones en Mid Week Support Slot para avanzar un poco más, justamente ahora mismo esta en curso una, y ya luego veré cuantos Starbits tengo para dedicarme a subir música, una buena noticia es que el Jux me pidió varios temas para sonar en la Radio de Rising Star este Domingo y durante la programación, así que es algo genial y los chicos de Stick Up Boys @stickupboys - @stickupmusic patrocinaran nuestro primera canción colabo junto a ellos y sera claro está una canción NFT, más información aquí:
VideoInterview "Atrapa la Onda" en el Discord del PukuMundo:
https://peakd.com/hive-181335/@orimusic/cxxolcpe
Y no se pierdan este fin de semana el post de la entrevista a @andrewmusic la cual fue realizada el día lunes en el #pukumundo en nuestro programa Notables de la Blockchain junto a @orimusic

Some cool links about Rising Star:
https://twitter.com/AtomCollector
https://www.youtube.com/channel/UCRphC5tZvR3lalzJEm9sGkw
Radio Evolved:
https://peakd.com/hive-195370/@nahupuku/hi-to-all-im-nahupuku-and-im-in-risingstargame


Pizza info:
https://peakd.com/hivepizza/@thebeardflex/pizzastarbits-diesel-pool-passive-rewards-increase
PIZZA:STARBITS Diesel Pool Passive Rewards Increase
We've been bakin' some extra goodies for you and we'll think you like what came out of the oven!
Those who are earning daily rewards passively in the PIZZA: STARBITS - Diesel Pool will enjoy a nice boost in payouts! 2 million STARBITS have been added to the daily rewards pool, almost doubling STARBITS returns.
DELEGATE TO PIZZA:
You can also delegate your HP to our @hive.pizza curation account and farm your share of the daily $PIZZA rewards pool! The reward pool increases 10 tokens every 10k HP that is delegated to the account!
Buy $PIZZA
Join the pizza curation trail HERE
Vote for Pizza as Hive-Engine witness HERE
Vote for Pizza as HIVE WITNESS HERE
Pizza Discord:
https://discord.com/invite/3UEWVDdZ5G
I VOTE TO BOTH PIZZA WITNESS FOR SUPPORT THEM AND BUY SOME PIZZA TOKENS TOO lml
Yo he votado por el testigo y también he estado comprando pizza tokens y lo recomiendo ampliamente porque se pueden realizar muchos enlaces con RisingStar y otorgar votos con el bot de !pizza así como reforzar el valor de la moneda.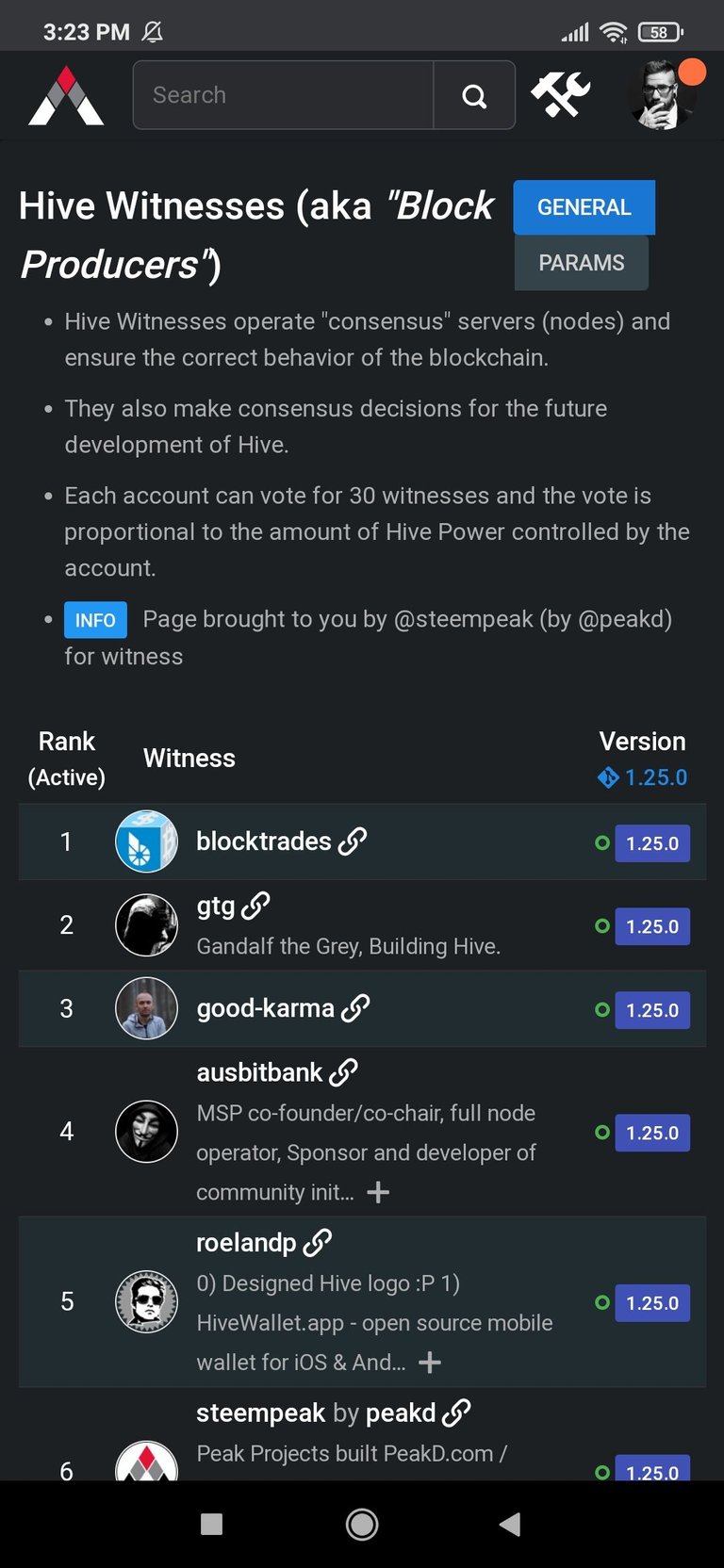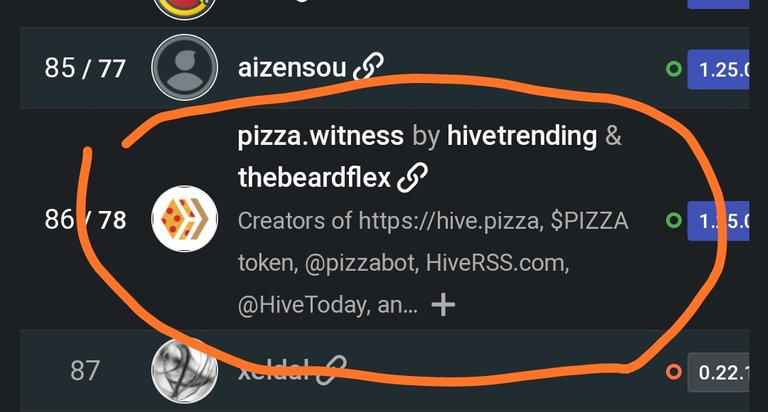 https://peakd.com/leofinance/@thebeardflex/pizza-hive-witness-announcement



I have a Hive Community #pukumundo and a Discord server (since 2017) and I create a Special Room for @risingstargame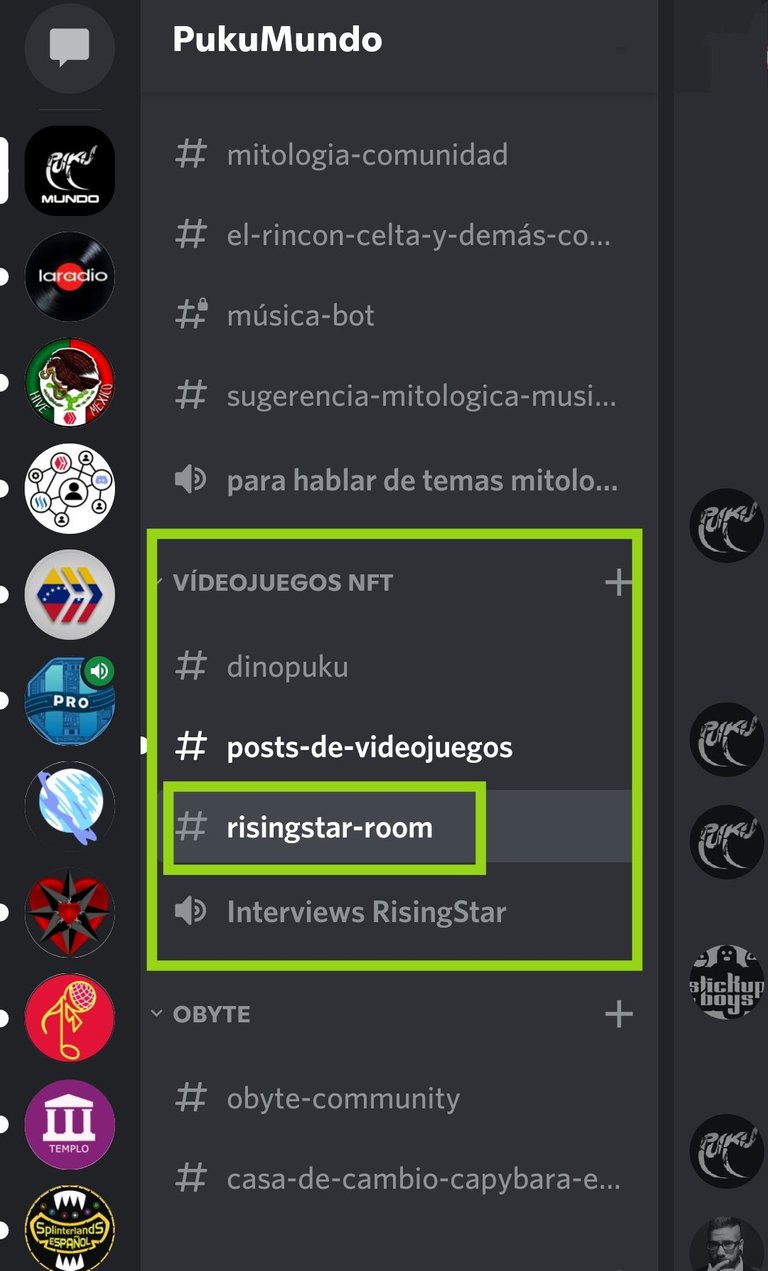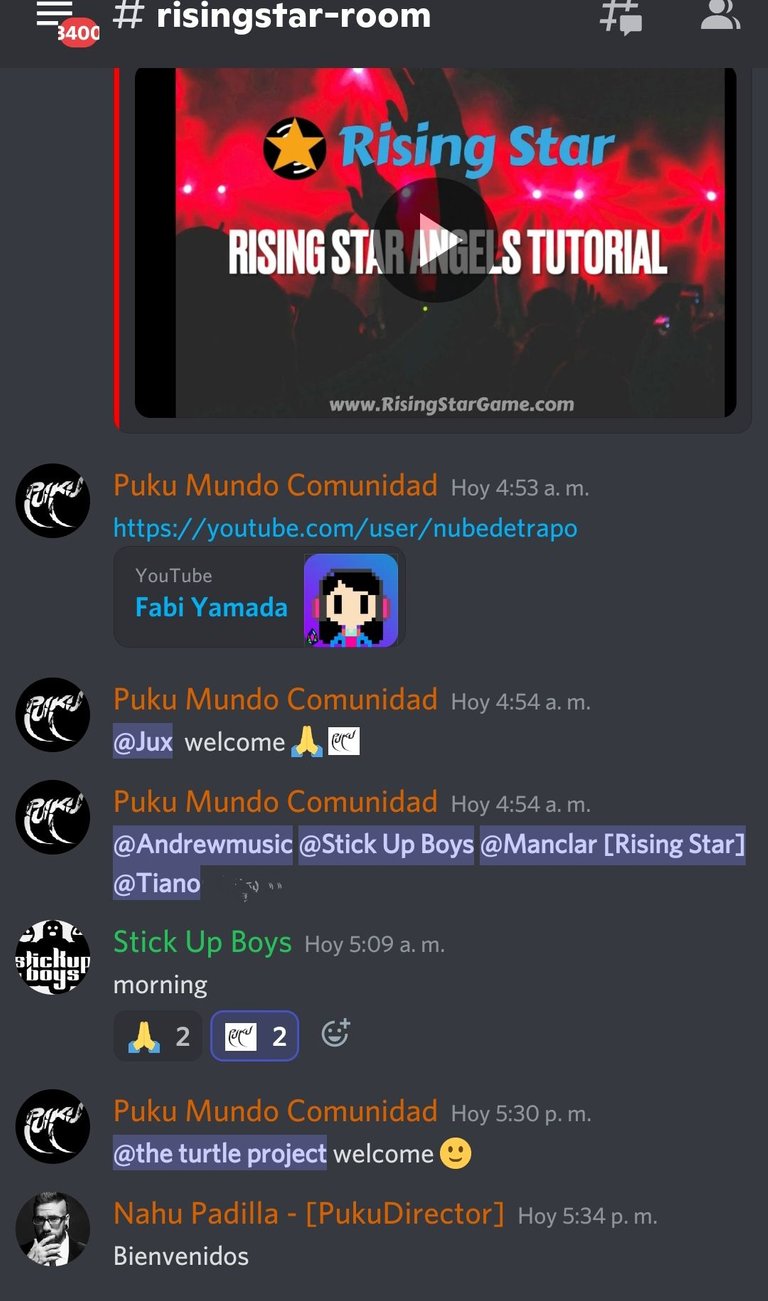 This is my referral link:
https://www.risingstargame.com?referrer=nahupuku
And @orimusic is my first reffered lml

If you want support me in Patreon / Apoyame en Patreon:
https://www.patreon.com/nahupuku
O en Paypal para que continúe creando contenido
https://www.paypal.me/nahupadilla
PukuNetworks:
https://www.instagram.com/nahupuku/
https://m.facebook.com/nahupadillapuku
https://www.tiktok.com/@nahupuku

Support me if you want:
My Paypal: dinopuku@gmail.com
https://www.patreon.com/nahupuku
Bendiciones y gracias por ver mi post
Blessings and thanks for watching my post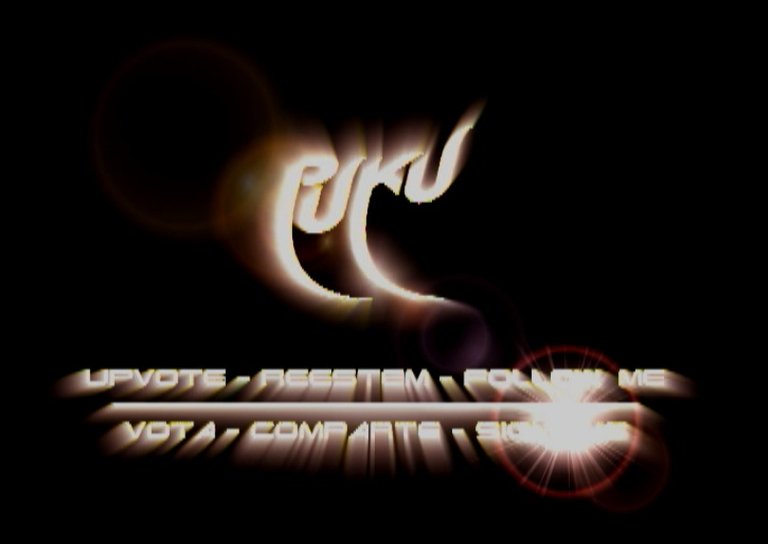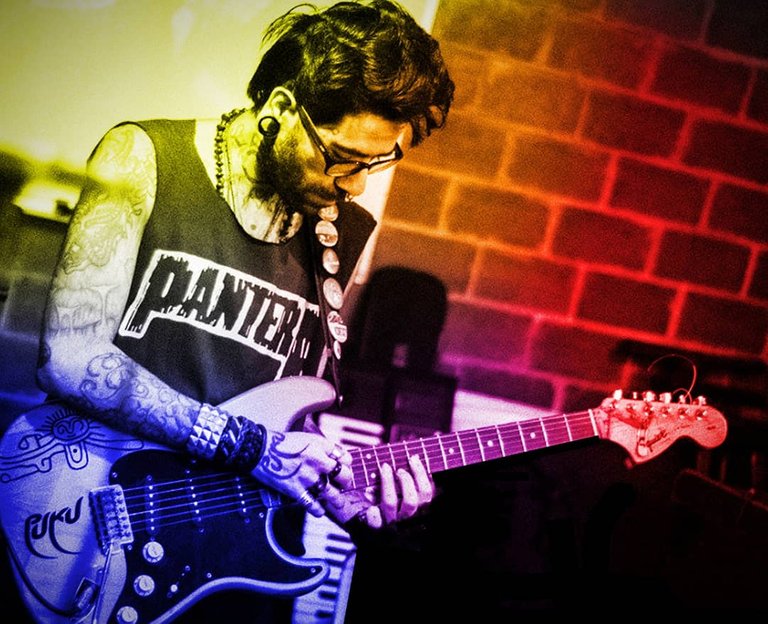 ---
---