[Esp-En] INICIATIVA: mi historia con el café ☕💖>INITIATIVE: my story with coffee ☕💖
Hola hermosa colmena buen día Dios bendiga este nuevo amanecer de una manera especial🙏: el día de hoy revisando como siempre la plataforma observé una muy interesante Iniciativa de nuestra amiga @brujita18. Y decidí unirme a ella porque de verdad me pareció muy interesante porque se habla de un tema que me gusta muchísimo como lo es el Café
Hello, beautiful beehive, good morning. God bless this new dawn in a special way🙏: today, reviewing the platform as always, I observed a very interesting Initiative from our friend @ brujita18. And I decided to join it because it really seemed very interesting to me because it talks about a topic that I really like, such as coffee.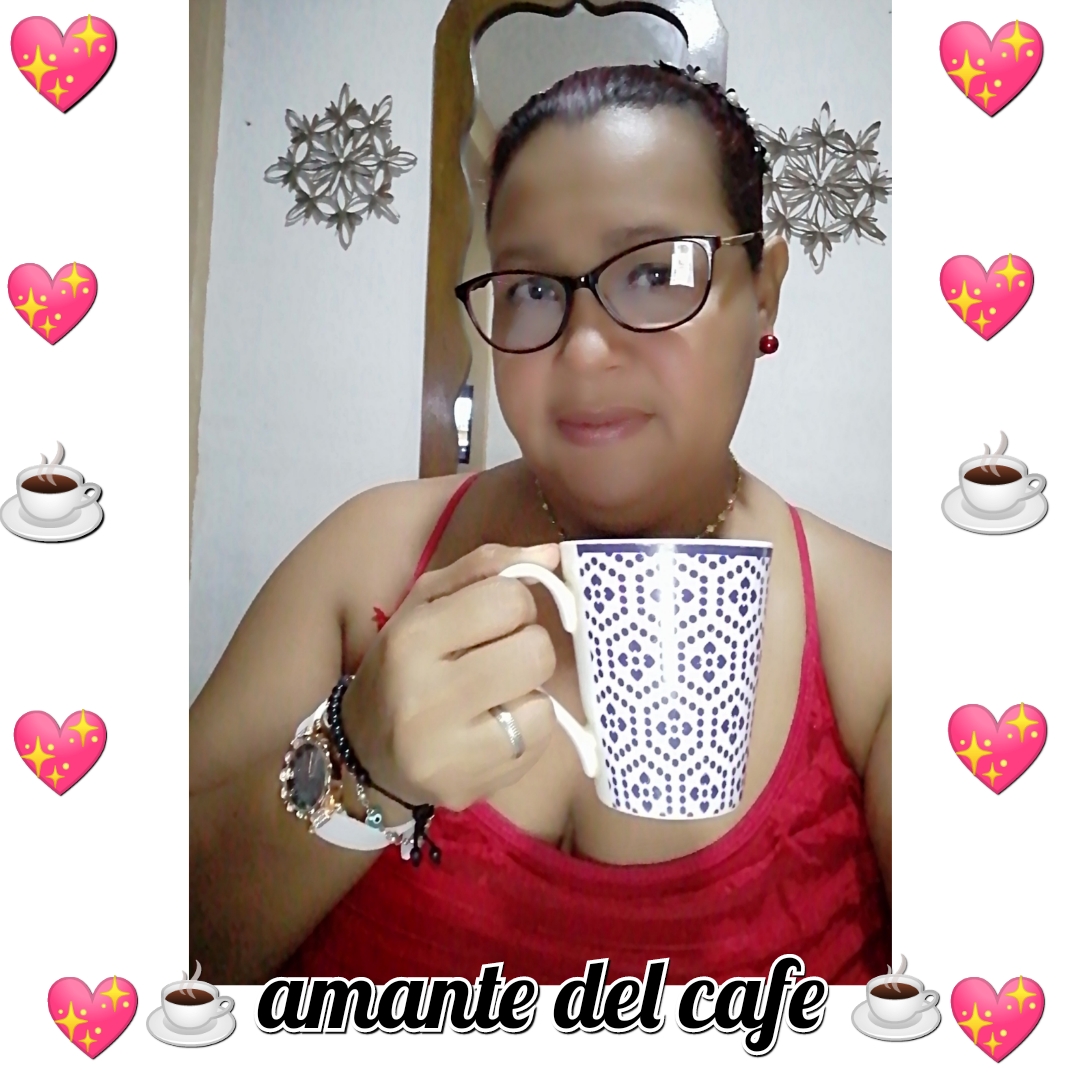 1¿**A QUE EDAD EMPEZASTES A TOMAR CAFE **?
1¿ ** DO THAT YOU START AN AGE TO DRINK COFFEE **?
Exactamente no recuerdo la edad la cual empeze a tomar café pero si recuerdo que he tomado café desde que tengo uso de razón, debido a que en mi familia somos amantes del café y por motivos de salud y muchas cosas que dicen que no es bueno el café para los niños no me dejaban tomarlo pero me gusta tanto que lo hacía a escondidas de mis padres y hermanos mayores 🤭porque me encanta ☕🤭
I do not exactly remember the age at which I started drinking coffee but I do remember that I have had coffee since I can remember, because in my family we are coffee lovers and for health reasons and many things that say that it is not good They wouldn't let me drink coffee for the children but I like it so much that I did it secretly from my parents and older brothers 🤭 because I love it ☕🤭
2 ¿COMO PREFIERES EL CAFE ?
2¿ HOW DO YOU PREFER COFFEE?
A mi en lo particular me gusta el café fuerte y un poco dulce pero ahora por mi problema de diabetes no puedo abusar del dulce y lo tomo fuerte pero bajo de bajo de azúcar ☕😔
In particular, I like coffee strong and a little sweet but now because of my diabetes problem I cannot abuse the sweet and I drink it strong but low in sugar ☕😔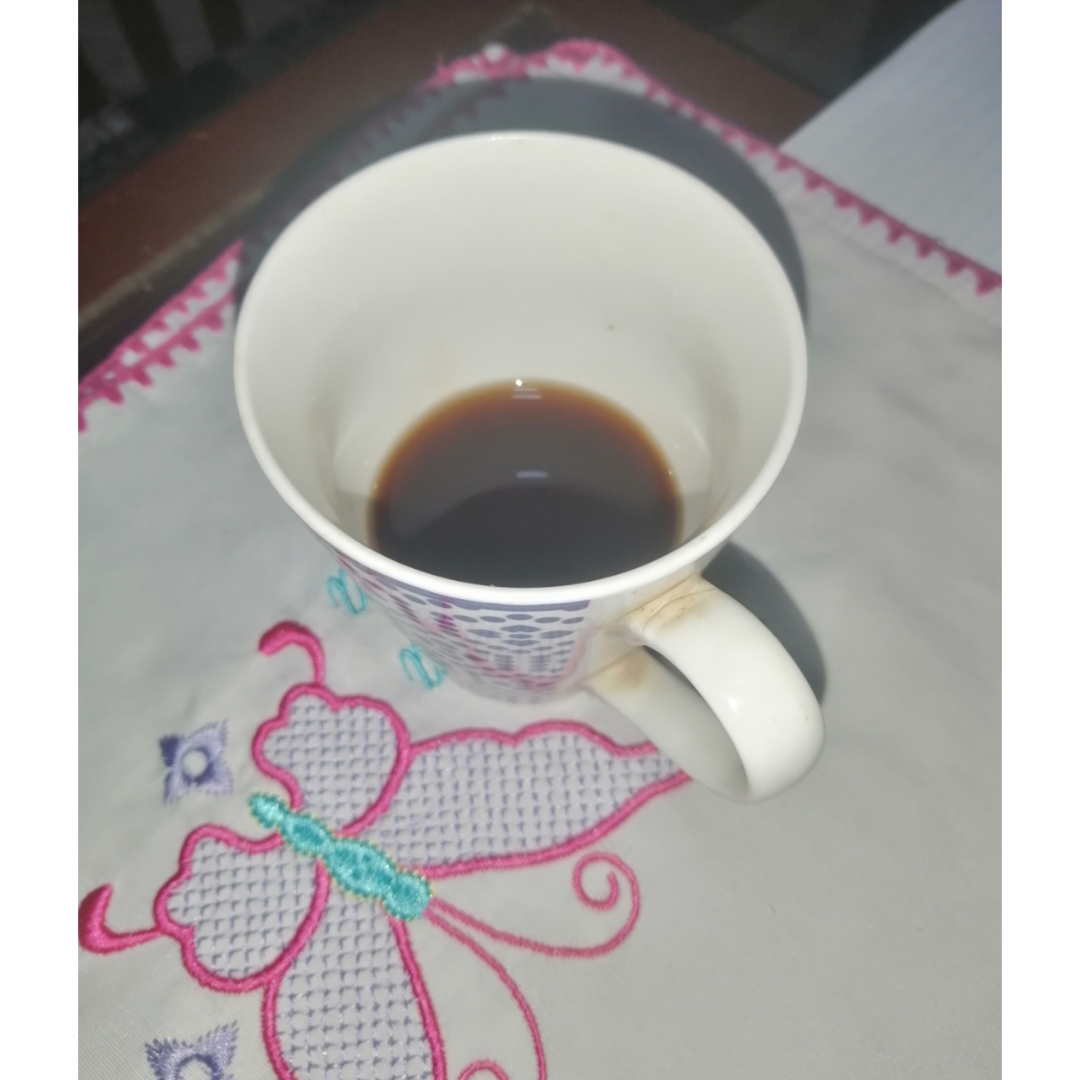 3¿EN QUE SIENTES QUE TE BENEFICIA EL CONSUMO DEL CAFE?
3 HOW DO YOU FEEL THAT THE CONSUMPTION OF COFFEE BENEFITS YOU?
Bueno el café a mi me beneficia en muchas formas principalmente cuando estoy muy nerviosa me toma una taza de café bien cargada pero sin azúcar y eso me ayuda a controlar un poco los nervios ,otra es cuando no he tomado café me pegan puntadas de cabeza y algunas veces me mareo pero al tomar mi taza de café el dolor pasa rápidamente algunas personas dicen que no es así pero yo puedo dar fe de eso porque lo vivo a diario.
Well, coffee benefits me in many ways, mainly when I am very nervous I have a cup of coffee well loaded but without sugar and that helps me control my nerves a bit, another is when I have not had coffee, they hit me head stitches and Sometimes I get dizzy but when I drink my cup of coffee the pain goes away quickly. Some people say it is not like that but I can attest to that because I live it daily.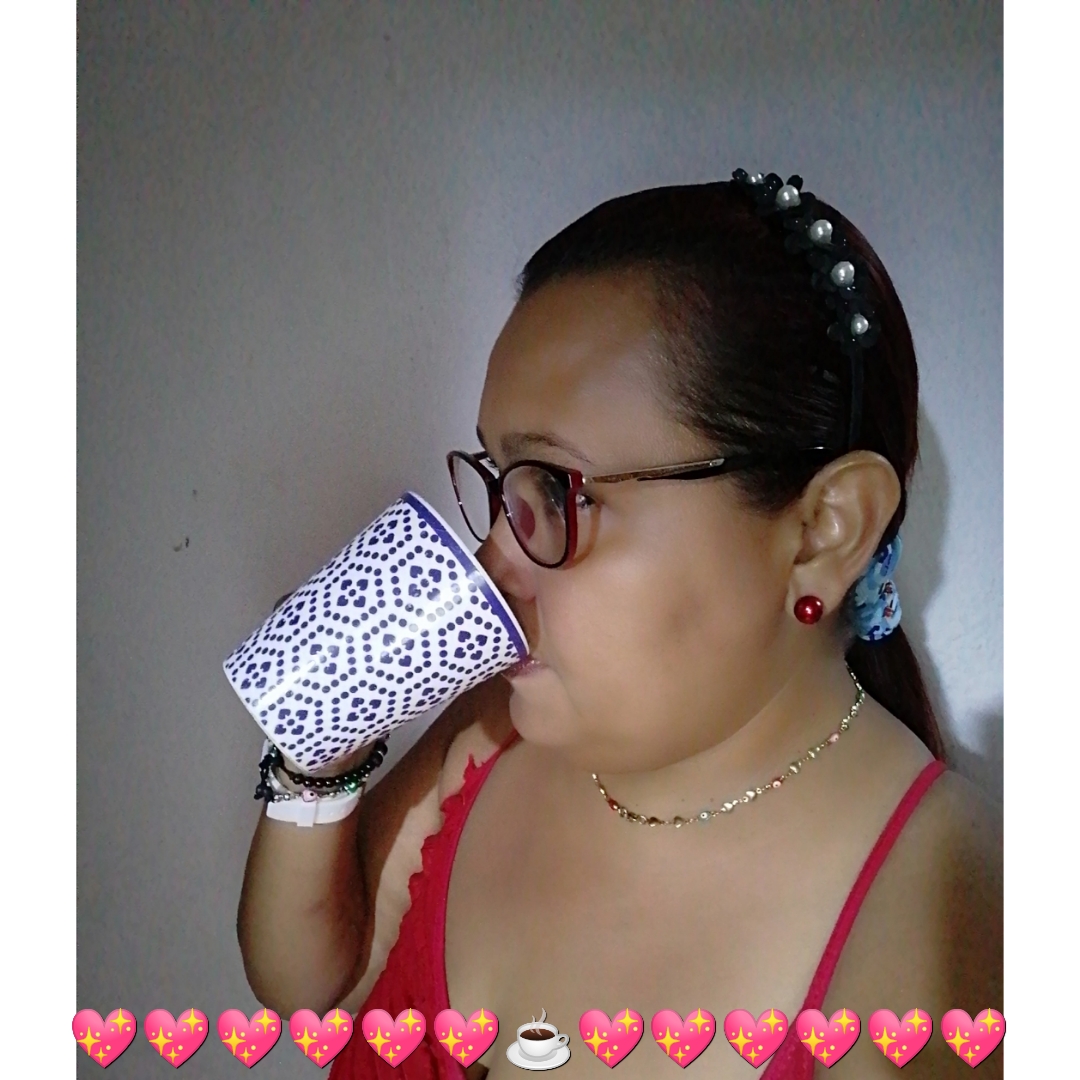 4¿ CUANTAS VECES CONSUME CAFE AL DIA ?
4 HOW MANY TIMES DO YOU CONSUME COFFEE A DAY?
A decir verdad no tengo cantidad exacta con respecto. Esa pregunta porque normalmente tomo en la mañana tomo en la tarde en la noche si me llega alguna visita le ofrezco y comparto con ellos así que darle una sufra exacta no tengo pero seguro seguro que si lo tomo sin falta en las noches que la única manera que falte es que se me olvidé comprar .
To tell the truth I do not have an exact amount regarding it. That question, because I usually drink in the morning, take it in the afternoon at night, if I get a visit, I offer it and share it with them so to give it an exact suffering, I don't have but I'm sure if I take it without fail at night, the only way What is missing is that I forgot to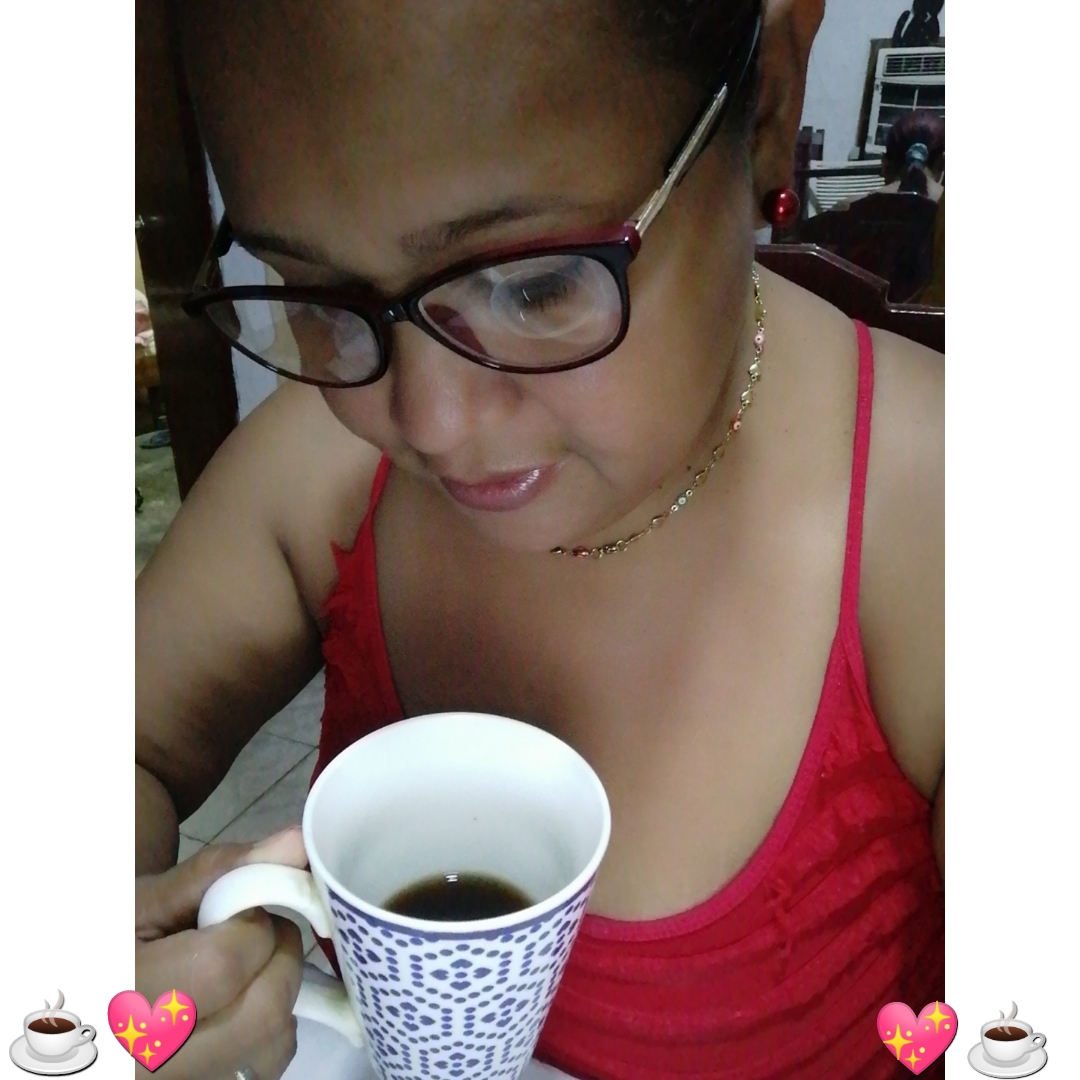 5¿ QUE EL CAFE ES UNA TRADICIÓN EN LAS FAMILIAS ?
5 THAT COFFEE IS A TRADITION IN FAMILIES?
En mi familia aparte de ser una tradición es como un hábito ya que en el lugar donde vivo en el oriente de mi país 🇻🇪 Venezuela estado Sucre , siembran el café y al mismo tiempo lo procesan y es raro cuando en una casa de esta zona no hay matas de café y café en granos en las casa para luego tostar y moler y de esa manera tenemos un café mucho más sano sin químicos y 100% natural.
In my family apart from being a tradition it is like a habit since in the place where I live in the east of my country 🇻🇪 Venezuela, Sucre state, they plant coffee and at the same time process it and it is rare when in a house in this area There are no plants of coffee and coffee beans in the house to later roast and grind and that way we have a much healthier coffee without chemicals and 100% natural.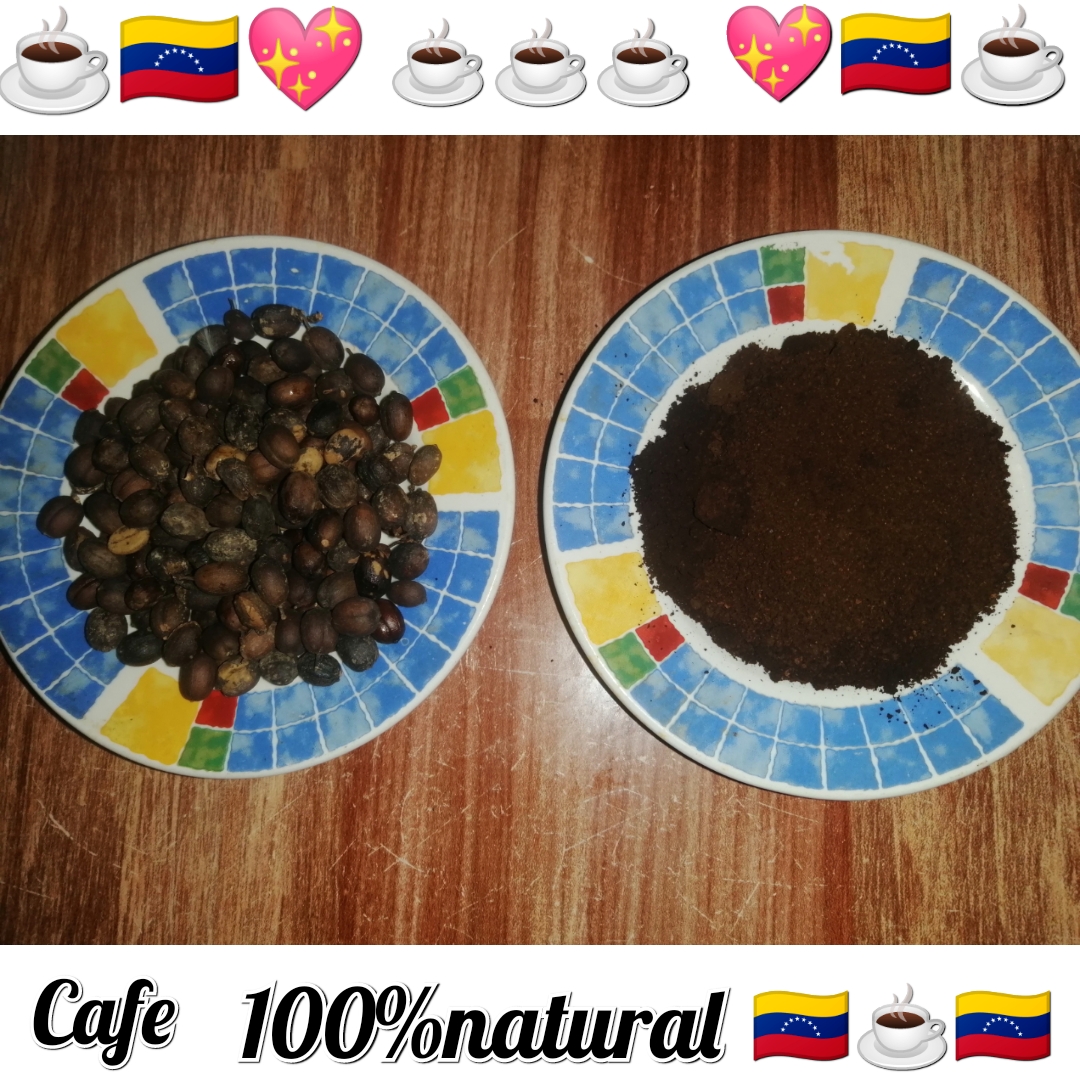 Bueno mis queridos lectores ha sido un placer para mí participar en esta linda iniciativa de nuestra amiga @brujita18. De verdad muy gustosa de de compartir un tema tan bueno como este ☕jajaja amo el café , me despido deseándoles un lindo y heemoso fin de semana cuidence disfruten sanamente compartiendo un rico café en familia ❤️ ☕💖☕
Well my dear readers, it has been a pleasure for me to participate in this beautiful initiative of our friend @ brujita18. I am really glad to share a topic as good as this ☕hahaha I love coffee, I say goodbye wishing you a nice and beautiful weekend, take care of healthily enjoy sharing a delicious coffee with your family ❤️ ☕💖☕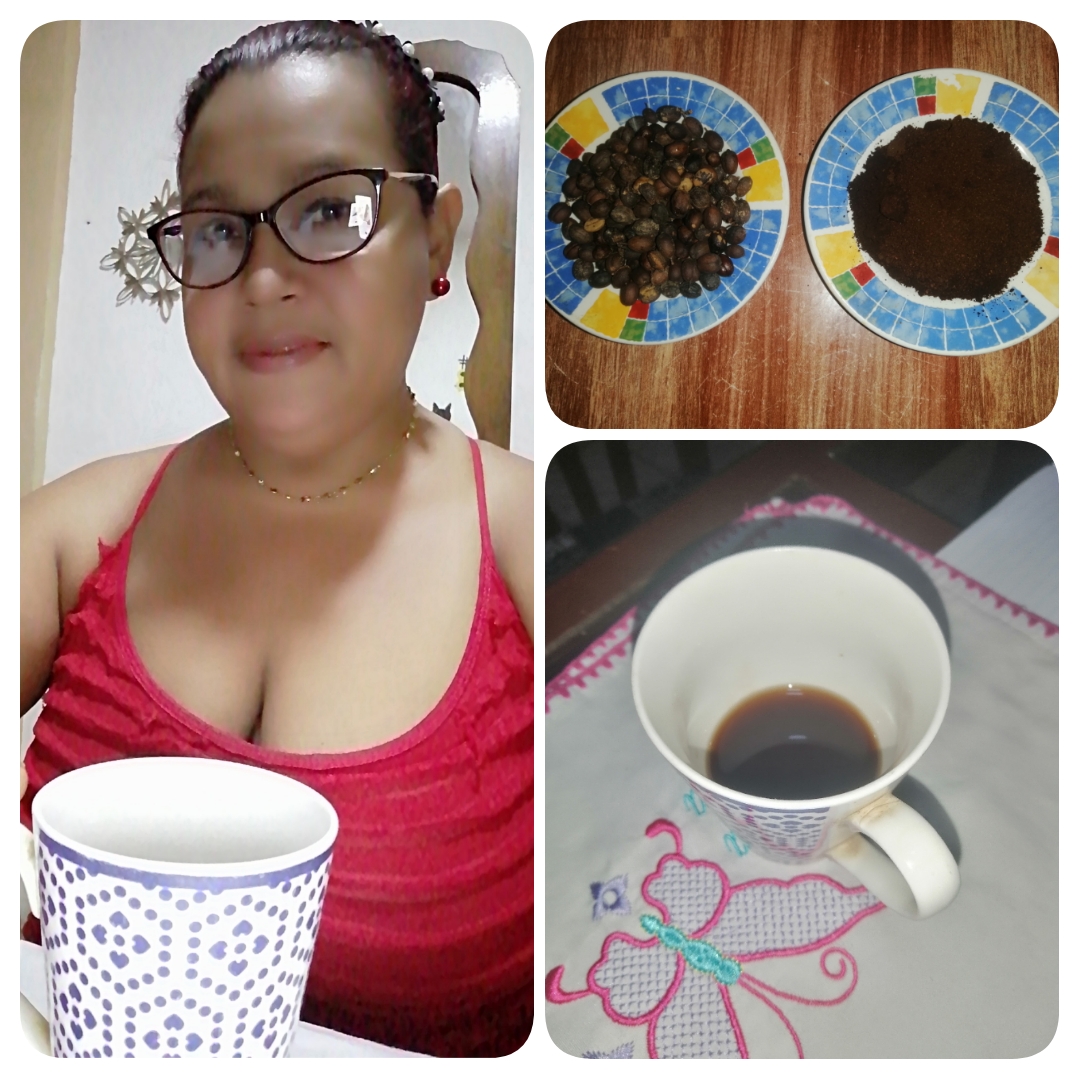 Gracias por leer ☕💖🇻🇪
Thanks for reading ☕💖🇻🇪
---
---