Litecoin becomes new target for big investors
In recent days, Litecoin (LTC) has been ignored by the market. Although it is close to its highest level in reais, it is still 60% lower than the highest dollar level in 2017 ($ 420). However, this cryptocurrency has broken records in the futures market. The total value of LTC open positions reached US $ 584 million. At current prices, this is equivalent to approximately 3.1 billion reais. Such performance makes LTC the third cryptocurrency in trading derivatives. Only Bitcoin and Ethereum (ETH) performed better.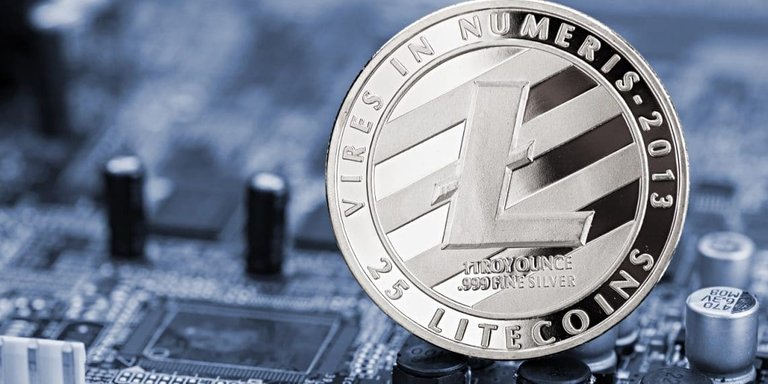 image taken
Institutional investors target LTC For analyst Marcel Pechman (Marcel Pechman), price movements are not necessarily positive. However, he pointed out that the greater volume of business allows more important investors to enter the market. LTC's demand for these investors is reflected in the funds. Among grayscale investment funds, the scale of assets managed by LTC funds ranks third. The funds of the managers belong only to institutional investors. Therefore, the performance of the Grayscale Litecoin Trust (OTC: LTCN) shows the enormous potential of cryptocurrencies in this market.
In futures, long and short positions determine the pace of the market. The graph below shows two important LTC bars: green (buy) and red (sell). The large green bar on the chart indicates a long position, which was forced to close on 10 January. That day, LTC prices plunged 32% in 18 hours, ending the aforementioned position. On the other hand, LTC increased sharply from $ 147 to $ 164 on February 5. The real went from 807 reais to 841 reais. This move settled a short position of approximately US $ 56 million, equivalent to 296 reais at the current price. But that is not yet in line with the $ 128 million drop in January. In Pechman's assessment, basic knowledge is also very important. If LTC is able to implement multiple features on the network, prices may rise.
---
---