Splinter-caking?! Pancakeswap: How to earn? Part 2
In my previous blog, I mentioned about how you can withdraw your DEC and SPS assets from Splinterland to BSC and swap to any other tokens in BSC through Pancakeswap. Here is the link to the Part 1:
https://leofinance.io/@namelessnameless/splinter-caking-a-simple-introductory-to-pancakeswap-part-1
For this part 2, I will tell you what else can we do with pancakeswap and EVEN EARN from it.
Website: https://pancakeswap.finance/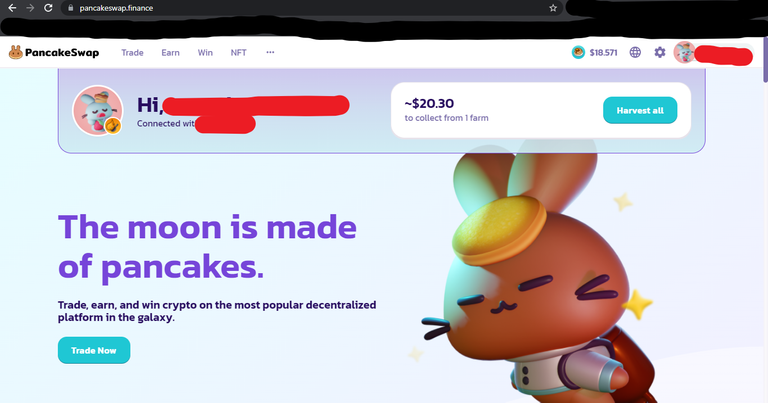 As you can see, I do have earnings in pancakeswap. Before we explore a bit more, I like to highlight that pancakeswap has a native token that is called cake. The price and icon of the cake token is actually shown on the top right of the website. Currently, cake is worth $18.571.
As cake is the native token, later you will see how this cake token can be used to help you EARN or generate passive income.

Under the "Earn" tab, click on the "Pools". You will arrive at the Syrup Pools.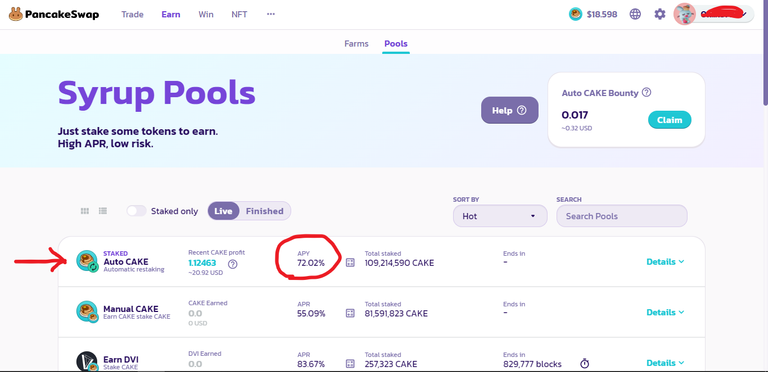 As you can see, if you have cake tokens, you can actually stake your cake tokens here to generate 72% APY. Do take note that APY is not fixed. As more people stake or the vote to reduce cake emission, these will affect the APY.
For first timer,



when you click on the details, you will need to enable the pool by signing a contract from your Metamask before you can deposit any cake tokens for staking.
After you get approved, you will see what I am experiencing.



As you can see, I have deposited about 150 cakes which is worth about 2800USD. And they will give you live updates that so far I have gained about 1.12520cakes which is worth about $21USD and this will be automatically added into my pool to auto-compound. So there is no need for you to claim or stake like Splinterlands SPS.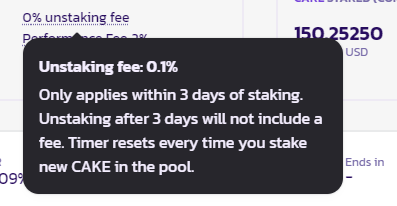 Do take note that there is a unstaking fee of 0.1% if you unstake within 3 days of staking.
For now, you can even use cake to get SPS! Do take note that there is a time limit for this pool. You can click on the clock icon to see how many more days this pool is available for you to stake cake and earn SPS.

Next I would also like to bring you to "Farm" under "Earn" tab.



This is the place for you if you provide any liquidity pools(LP) in pancakeswap. In simple, providing liquidity pool means you are "staking" a pair of 2 tokens in equal value for people to do token swap. As a result, you can gain exchange fees and bonus. Farm is the place where it tells you what bonus you can get from providing LP.

I can go more indepth if the reader is interested to know on how to provide LP. Currently, I have spare BNB and SPS, so I ended up provide LP for this pair of tokens. As a result, I am even able to earn cake tokens. The APY is currently at 87.36%.
However, do take note of the risk of impairment losses if you are providing LP.
I hope this blog will help readers to understand more about Defi Swap and even know a trick or 2 to get passive incomes. I have more and more requests on what are the different ways of generating crypto passive incomes do I have. I do have more than 20 different sources of generating crypto passive "income" at this point and may take a while to go through all.
Posted Using LeoFinance Beta
---
---