SplinterChallenge: Even the playing field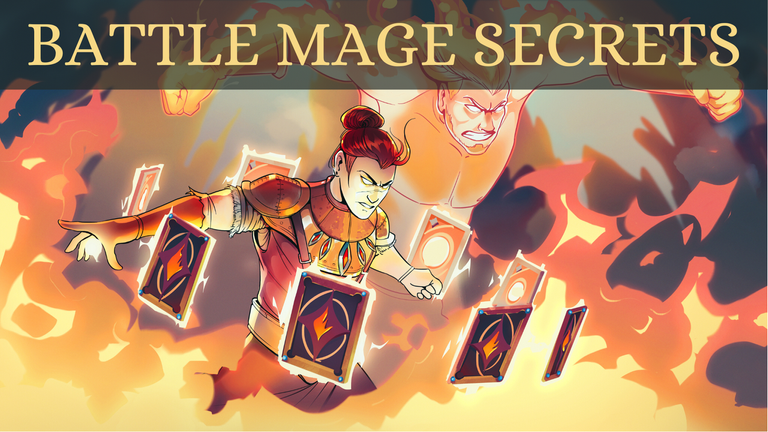 For this week Splinterlands Challenge, we are looking at following ruleset.
Even Stevens Rule Set
Description: Use only monsters with even mana.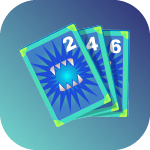 Note: I will mainly discuss using modern deck only, as I now mainly play with modern league.
Favourite colors for Even Stevens
When it comes to even stevens, i will always priority these few colors
Water
Life
Death
Leaf
Why water rank 1st??
Assuming you have quite a good amount of mana, like 20+, you can continue to use 2 of the strongest Chao Legion core set cards.
Baakjira as one of the best front tank and with now half of the choice not available, there are even less choices to counter it. The 16hp with slow and strengthen and self heal is just very imba.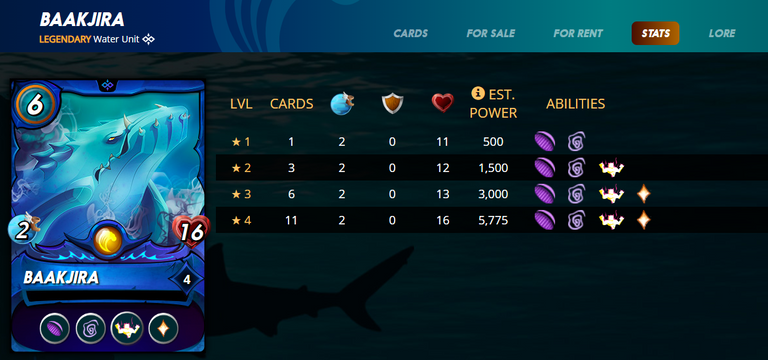 Deeplurker is one of the strongest card in chao legion edition. In fact, during even steven, it is one of the rare monster that still have opportunity. At level 10, it even has demoralised which make the other melee attackers weaker and Baakjira can last even longer.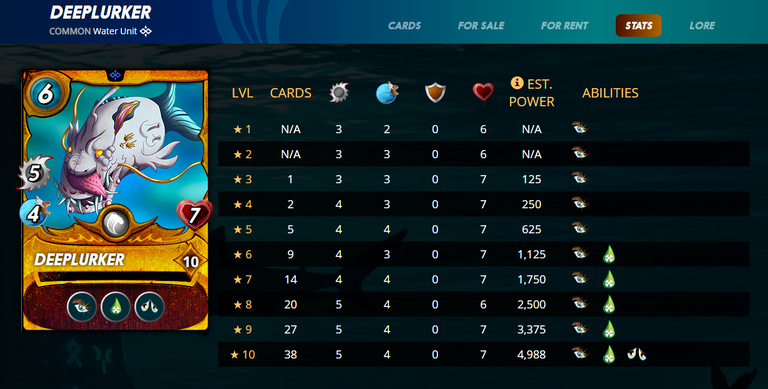 Why life rank 2nd??
If I have very little mana or quite huge mana, i would use this instead.
One of the strongest front tankers
For just 2 mana, Pelacor Conjurer is insanely powerful. At level 10, it even has phrase, and with its high speed, you can easily dodge monsters like dr blight.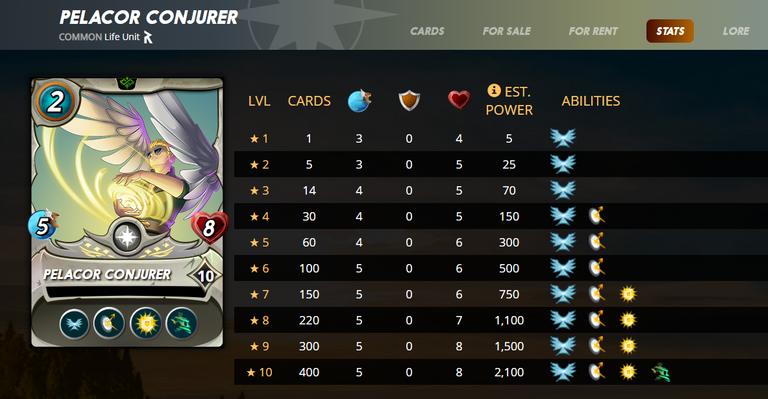 For higher mana match, Uriel Purifier is powerful for even steven and earthquake ruleset. It is flying so that means its evasion is higher for those melee or range attackers. Its self heal with 12hp is quite powerful and it deal like 12damage per even rounds, allowing it to bypass forcefield and even deal killing blows to those insanely hard to die tanker like baakjira, Arkemis the bear etc.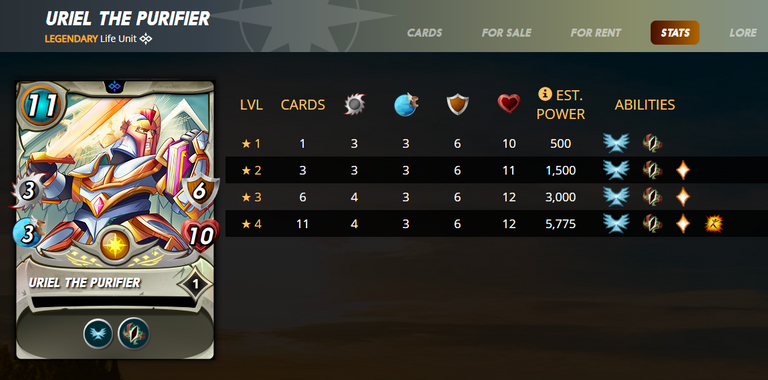 Powerful damager: Pelacor Arbalest
At max level, it can deal like 3 range damage. But with double strike, it can actually deal like 6 damage each round. Pairing with the summoner Slogan can even further boost its range damage to 8 damage per round!!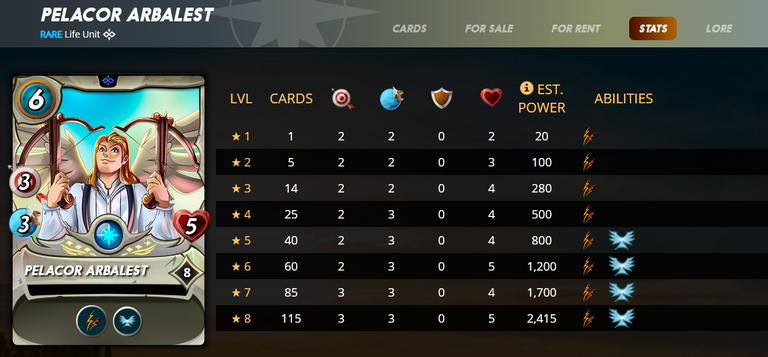 However, despite ranking all these choices, today I am gonna show you an interesting battle with even steven that I didnt expect me to use.
BATTLE URL:
https://splinterlands.com/?p=battle&id=sl_52e6c7912904bbbefeaf289ae436450a&ref=namelessnameless
Rule match:
Tis but scatches: All monsters have cripple ability
Even Stevens
Equal Opportunity: All monsters have opportunity skill.
52 mana with choices of fire/leaf/life/death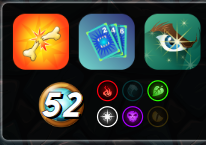 Strategy
I plan to include a taunt so that it can protect my weaker powerful monster for hopefully more than 1 round. Mycelic Slipspawn cant be used as taunt since it is odd mana. It is down to either Dark Hoan or Shieldbearer(but i only have lv4 instead of max lv) vs magnor. I ended go a magnor cause i want to build a high speed match. Magnor goes quite well with Jacek.
Jacek also goes well with my 2nd strategy of speed. I ended up using jacek as the basis of boost 2 speed. I even can add on supply runner and Sinash.
Round 1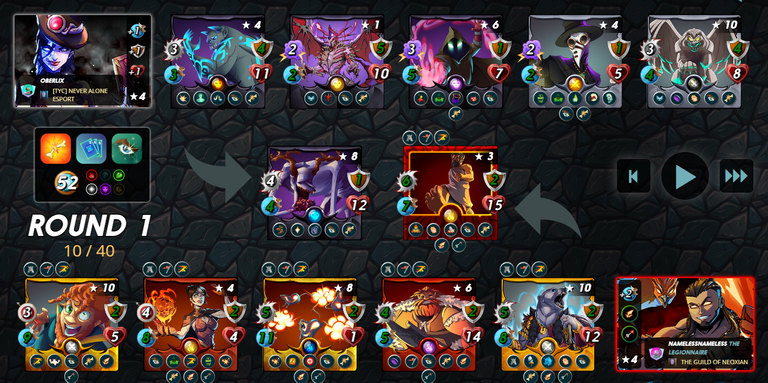 As you can see that, my rat can reach a speed of 11! With just 5 mana, it has up to 5 melee damage and even have blast + pierce from summoner. My magnor also has 7 speed but it can reach 9 speed when it is enrage. I hope it can dodge some attack because of that and survive for another round. If it can does so, it will be one of the first to deal insane damage to the opponent and if successful, it can even trample and deal multiple times.
Round 2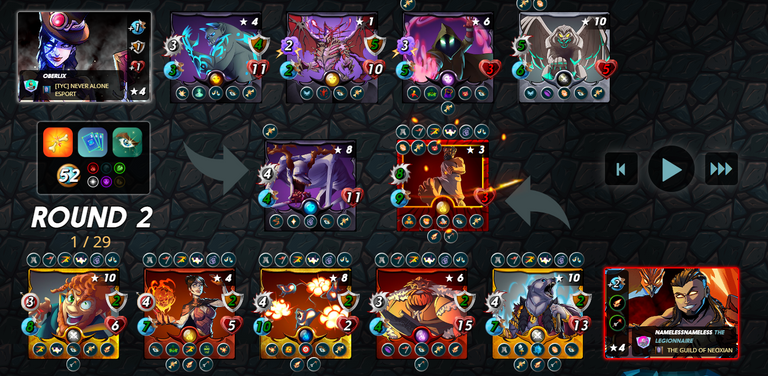 Sadly, a lot of my plans did not work in round 1. My magnor is stunned, so even it dodge 2 melee attack and survived, it cannot do anything at the start. And I am sad that my speed 7 bear cant hit a speed 6 flying lion. Lion can be a game changer when used it correctly in a rare situation.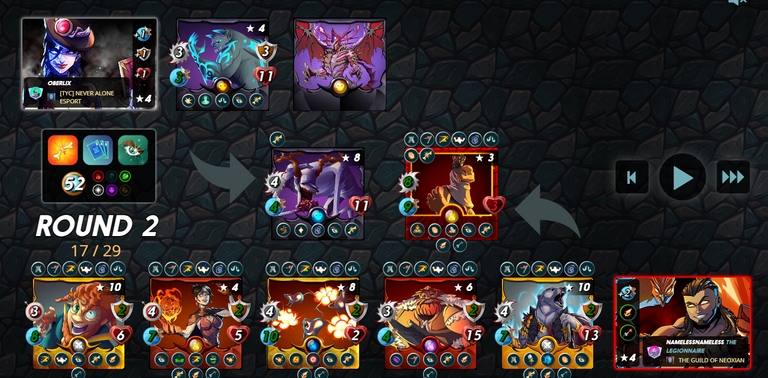 As you can see in the above picture, before they can have a chance to do anything, all my monsters are able to go first and we can wipe out 2 more monster before they can do anything. The pierce really make a huge difference as it wont need to take another attack to start deal damage to hp.
Round 3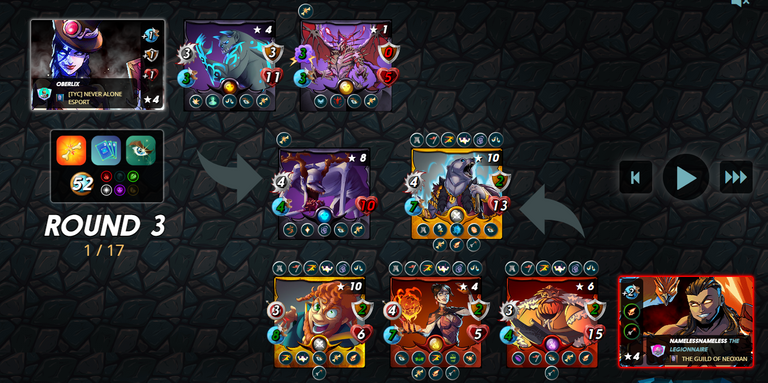 Sadly, after the death of my magnor, although my rat can easily dodge the attack of Harklaw of speed 3, rat is still unable to survive the attack of the magic from USUT. Luckily that despite USUT manage to have a bloodlust boost, rat death has redemption so it remove the 1 new shield obtain by USUT.
Round 4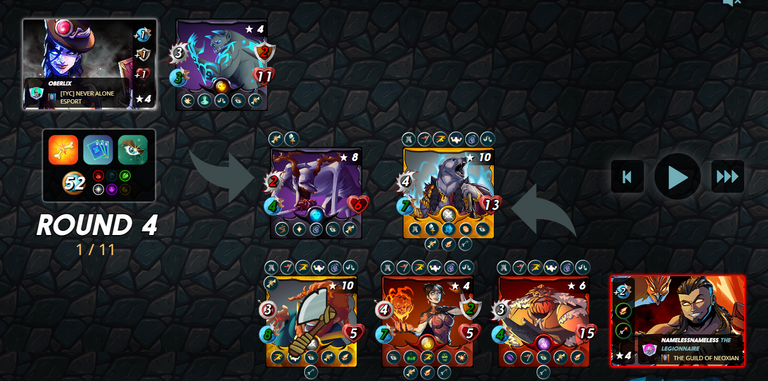 Once again in round 3, our team is able to move first and take out USUT before the rest can do anything to us. With now only 2 monster, Harklaw will attack Supply runner while Windeku will attack bear, making their attacks diversify and less deadly. Some more Windeku is being weaken further with halfing skills by bear, making it even less scary. With 7 range damage and 7 melee damage, our team can easily take down windeku and it is just a matter of time before we brought down Harklaw.
Conclusion
As you can see, despite of all the ready strategy that I have about even steven, i end up using fire which is one of the least expected choice. I think one of the key thing is that even steven make a lot of decision change on top of opportunity. Using for equal opportunity match rule, I will consider Jared Scar cause it can one shot opponent and grew strong fast. But even steven remove that possibility. So I have to not plan for opportunity but also even steven make a huge difference in the gameplay.
---
---