(Update) Play2Earn: Gala Price
Just one day ago, I posted on a few Play3Earn Huge upcoming projects. You can refer my post here.
https://www.1up.zone/@namelessnameless/play2earn-wave-huge-potential-projects
However, just within 24hrs, gala tokens have gone crazy and I would like to give an update.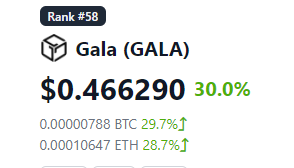 Just within 24hrs, Gala tokens have actually jump 30%!!!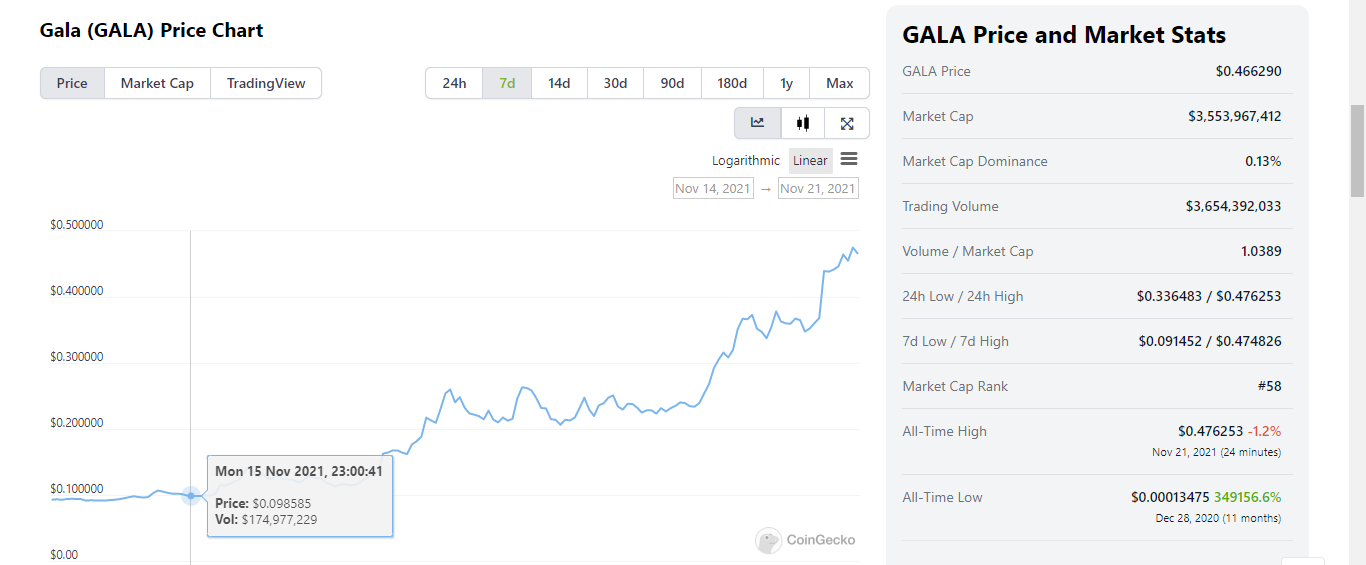 And looking a bit far back, in the past 14 days, you can see that on 15 Nov 2021, Gala token is not even $0.10 and now it is $0.46! That is almost like x5 within 14days.
At the current price, the marketcap for Gala is already at $3.5bil and yet not one of the game is ready for public release. But having such a strong cofounder, I wont be surprised if there is still more buying pressure coming to push it further.


For some of you that may be interested, if you have $35k USD and want to get into Gala, you can consider getting a Gala Node.
By buying a license to operate a Gala Node, you open up opportunities to receive rewards for your contribution to the network. This can include GALA, limited edition NFTs, and opportunities to help the Gala Games ecosystem grow.
---
---