[PT-BR/ENG] Gazeta Pizzania - As últimas notícias do mundo da PIZZA / The latest news of the PIZZA world
This post was also written in English.
Scroll down for the English version or click here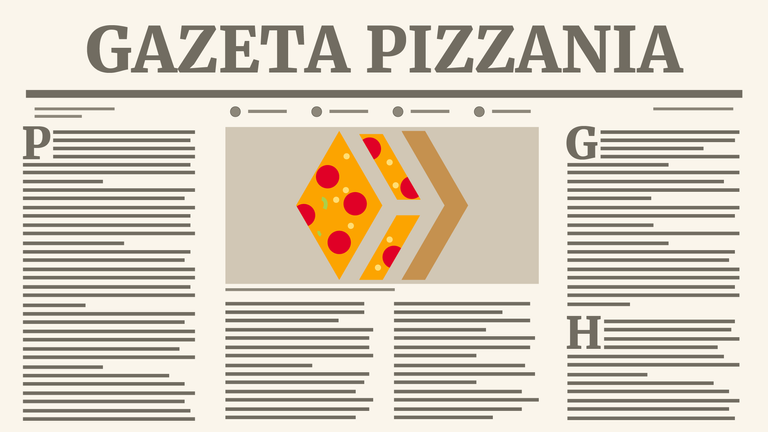 A Gazeta traz pra vocês as últimas notícias do mundo da PIZZA. Fique por dentro de tudo o que rolou na comunidade que mais cresce na Hive.

🍕 Novo Jogo
Os desenvolvedores da Pizza criaram um divertido jogo de pintar pixels. Nesse jogo os participantes podem criar imagens ou até mesmo pintar sobre a imagens que outros criaram pagando 0.02 PIZZA por cada pixel. Toda essa PIZZA será queimada. Visite o site arcade.hive.pizza para testar o jogo.
Essa é a mais recente imagem criada pelos participantes: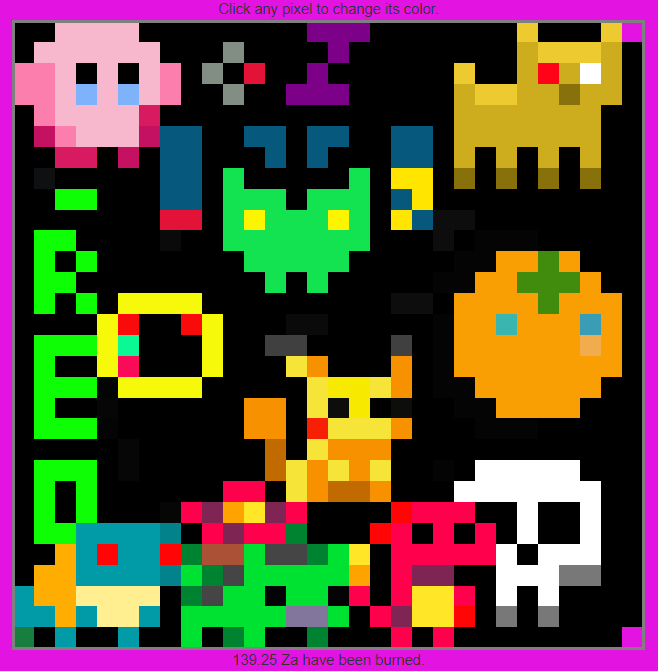 No momento da publicação desse post haviam sido queimadas 139.25 PIZZA.
🍕 Nova equipe Shield
Foi criada recentemente uma nova equipe de moderadores para ajudar na manutenção e atividades do Discord da PIZZA. É com orgulho que digo que fui escolhida para fazer parte da equipe Shield juntamente com @theacks e @hurtlocker.
🍕 Novo distintivo
Todos aqueles que tem ao menos 20 PIZZA em stake nas suas carteiras recebem o distintivo da PIZZA para exibir no seu perfil do blog. Recentemente esse distintivo passou por uma repaginação e agora conta com uma arte nova criada pela incrível artista @anikekirsten.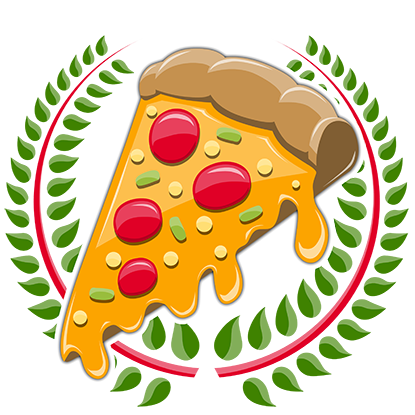 🍕 Concurso de foto de pizza
Está de volta ao Discord da PIZZA o concurso de fotos de pizza. Você pode enviar suas fotos e toda semana são selecionadas as 3 melhores que recebem PIZZA de prêmio. Entre no Discord para enviar os registros de sua mais recente pizza.

💡 Dica do Dia 💡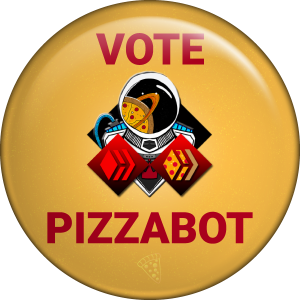 Vote no Pizzabot
Quando você notar o comentário do nosso querido Pizzabot em algum post, vote nesse comentário. Isso vai ajudar bastante no crescimento da conta do bot para que ele continue distribuindo PIZZA para todos no blog.

Eventos da Semana
Essa é a lista com os eventos que ocorrerão essa semana no Discord da PIZZA. Mais eventos são adicionados durante a semana. Entre no Discord para se atualizar da agenda.

Comunidade da PIZZA
🍕 Quer saber o que rolou no Discord enquanto vc tava fora? O @blitzzzz te conta tudo:
Days of our Hive Pizza lives
🍕 Quer ganhar PIZZA? Participe dos sorteios que o @h3m4n7 faz toda semana:
hive.pizza | Weekly Investment Updates and Giveaway #21
🍕 Gosta de escrever, mas anda sem inspiração? Junte-se à comunidade Scholar and Scribe do @dibblers.dabs e participe das atividades:
Scholar and Scribe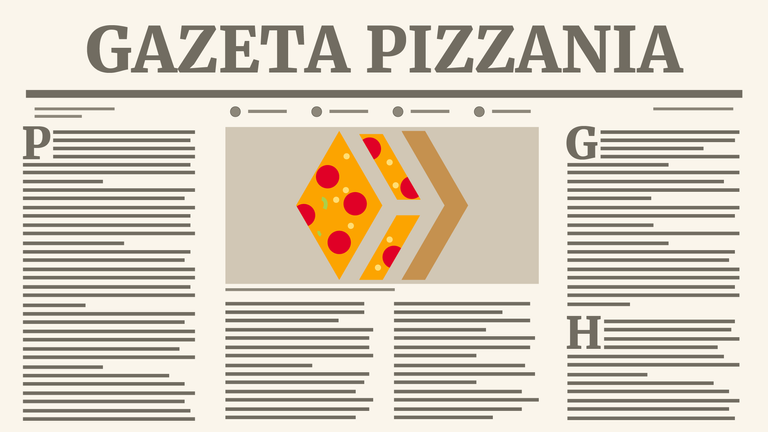 The Gazeta brings to you the latest news of the PIZZA world. Stay in the loop with everything that happens in the fastest growing Hive community.

🍕 New Game
PIZZA developers have created a fun pixel paint game. In this game the users can create images or even paint over other users' images by paying 0.02 PIZZA for each pixel. All this PIZZA is burned. Visit the website arcade.hive.pizza to test the game.
This is the lastest image created by the players: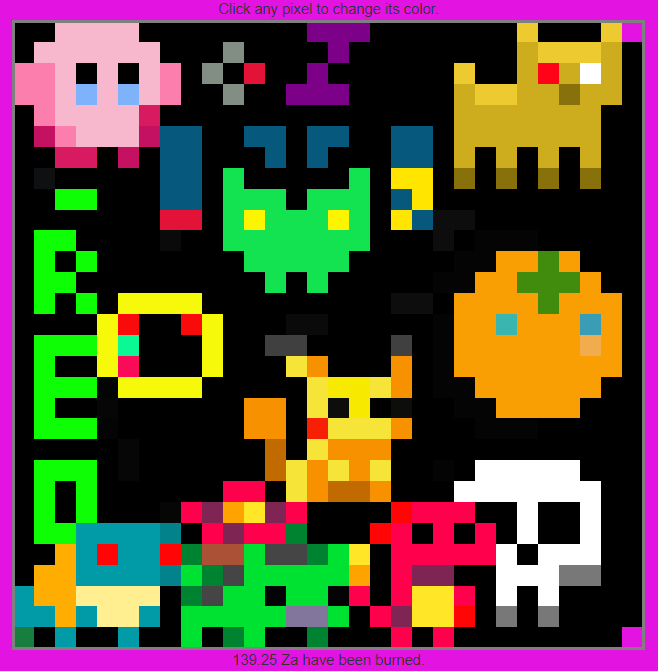 At the time of this post 139.25 PIZZA have been burned.
🍕 New Shield team
It was created recently a new team of moderators to help out in the everyday activities of the PIZZA Discord. I'm proud to say that I was chosen to be part of the Shield team together with @theacks e @hurtlocker.
🍕 New badge
Everyone that has at least 20 PIZZA staked in their wallets receive the PIZZA badge to show in their blog profile. Recently the badge went through a makeover and now it has a brand new art created by the amazing artist @anikekirsten.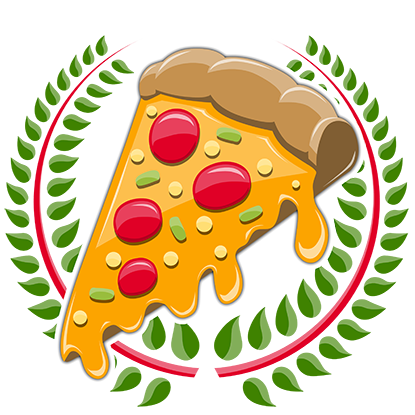 🍕 Pizza pic competition
The pizza pic competition is back to the PIZZA Discord. You can send your photos and every week the best 3 will receive PIZZA as reward. Join the Discord to send your most recent pizza pics.

💡 Tip of the Day 💡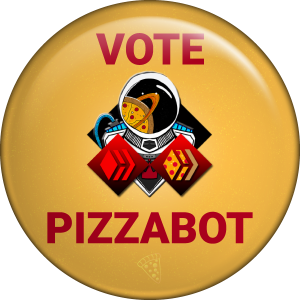 Vote Pizzabot
When you see a comment by our dear Pizzabot on a post, upvote on the comment. This will be of great help to grow the bot's account so it can continue distributing PIZZA for everyone in the blog.

Events of the Week
This is a list of the events planned for this week in the PIZZA Discord. More events might be added during the week. Visit the Discord to keep up to date with the schedule.

PIZZA Community
🍕 Wanna know what happened in the PIZZA Discord while you were out? @blitzzzz will tell you everything:
Days of our Hive Pizza lives
🍕 Wanna win some PIZZA? Participate in the giveaways that @h3m4n7 does every week:
hive.pizza | Weekly Investment Updates and Giveaway #21
🍕 Like to write but can't find any inspiration? Join the Scholar and Scribe community by @dibblers.dabs and take part in the activities:
Scholar and Scribe

Join the Hive Pizza Discord

---
Junte-se à comunidade HiveBR no Discord e no Blog


Check out this awesome games with my referral code

Credits
The banners and dividers were created by me using resources from @hive.pizza
The games logos belong to Splinterlands and Rising Star
---
---