Un Apoteósico Almuerzo: Pollo frito con ensalada rusa // An Apotheosic Lunch: Fried Chicken with Russian Salad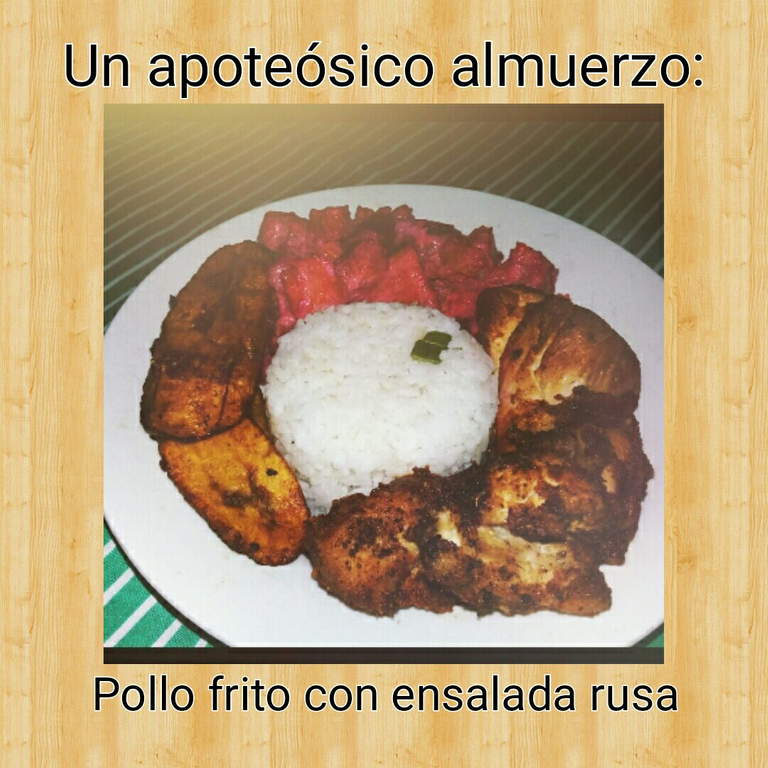 Hola mi gente creativa e innovadora, espero que se encuentre bien, rebosantes de salud y conectados el arte culinario, hoy quiero compartir con ustedes un apoteósico almuerzo: Pollo frito con ensalada rusa, acompañado de un delicioso arroz blanco y tajada de plátano maduro, espero que sea de su agrado, sin más preámbulo los deleito con el paso a paso.
Hello my creative and innovative people, I hope you are well, full of health and connected to the culinary art, today I want to share with you an apotheosis lunch: Fried chicken with Russian salad, accompanied by a delicious white rice and slice of ripe banana, I hope you like it, without further ado I delight you with the step by step.
---


Spanish
Ingredientes:
6 Papas
2 zanahorias
5 remolachas
1 Huevo sancochado
3 Cucharadas de mayonesa
Sal al gusto
English
Ingredients:
6 potatoes
2 carrots
5 beets
1 boiled egg
3 tablespoons of mayonnaise
Salt to taste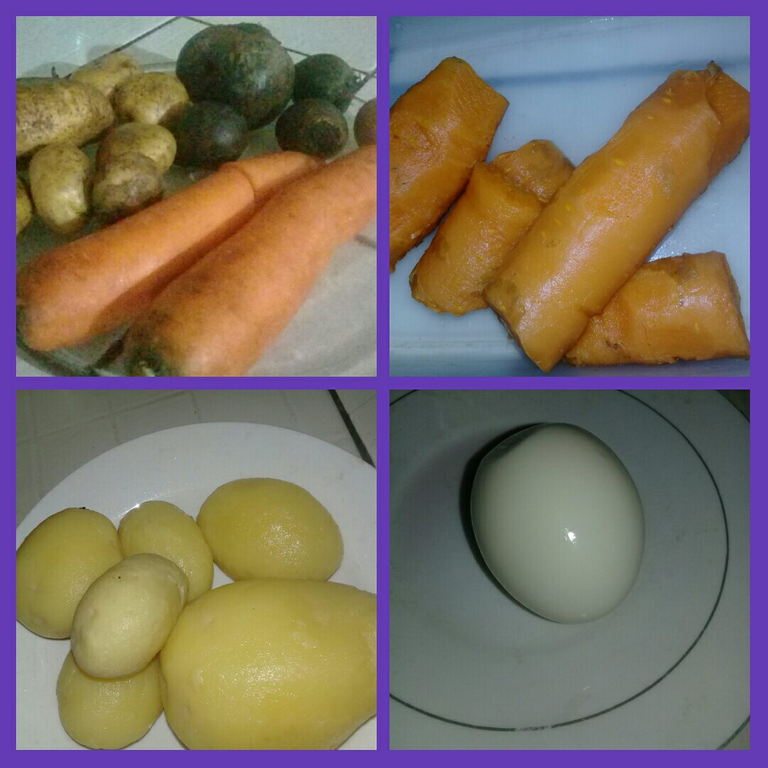 ---

Se lavan muy bien las papas, la zanahoria y las remolacha, posteriormente se colocar a hervir, hasta que ablande, en la misma olla se coloca a cocer un huevo, luego cuando ya estén cocido tanto las verduras como el huevo, se le quita la piel, se pica en cuadros pequeños, se le añade 3 cucharillas de mayonesa, sal al gusto y listo, una deliciosa ensalada rusa.
Preparation: Wash the potatoes, carrots and beets very well, then put them to boil until soft, in the same pot is placed to cook an egg, then when they are cooked both the vegetables and the egg, remove the skin, chop into small squares, add 3 teaspoons of mayonnaise, salt to taste and ready, a delicious Russian salad.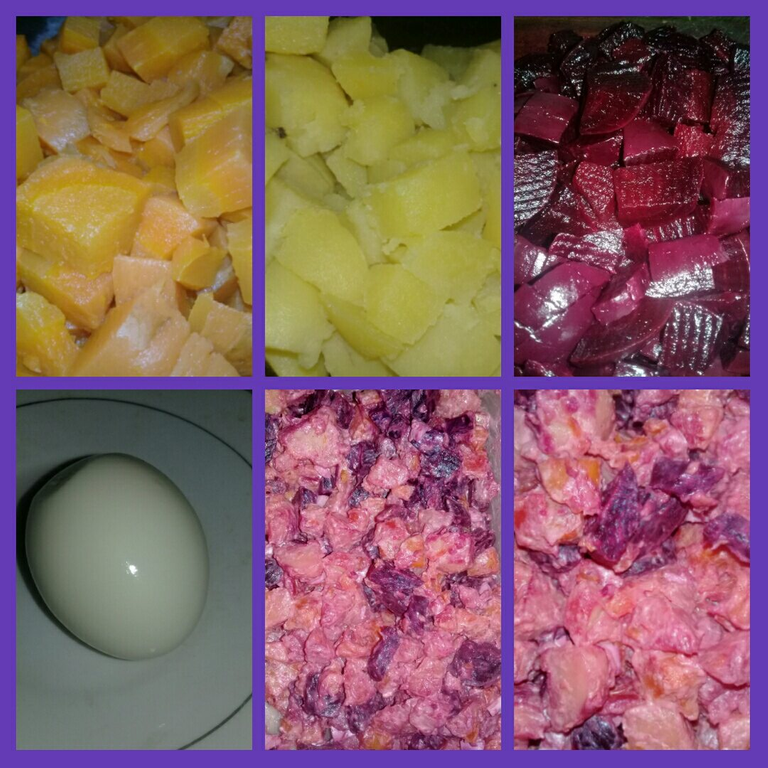 ---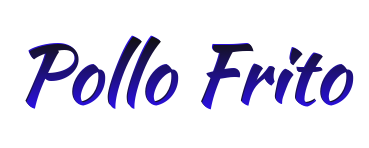 Spanish
Ingredientes:
2 Kilo de pollo
Condimentos: Sabroseador, comino, ajo molido y sal al gusto
Aceite
English
Ingredients:
2 Kilo of chicken
Seasonings: Sabroseador, cumin, ground garlic and salt to taste.
Oil
---

Se lava el pollo, se le retira la piel, consecutivamente se añade los respectivos condimentos: el sabroseador, ajo molido, el comino y la sal al gusto, previamente se pone a calentar el aceite en un caldero y se coloca a sofreír el pollo, hasta que dore.
Preparation: Wash the chicken, remove the skin, then add the respective seasonings: the sabroseador, ground garlic, cumin and salt to taste, previously put to heat the oil in a pot and put to fry the chicken, until golden brown.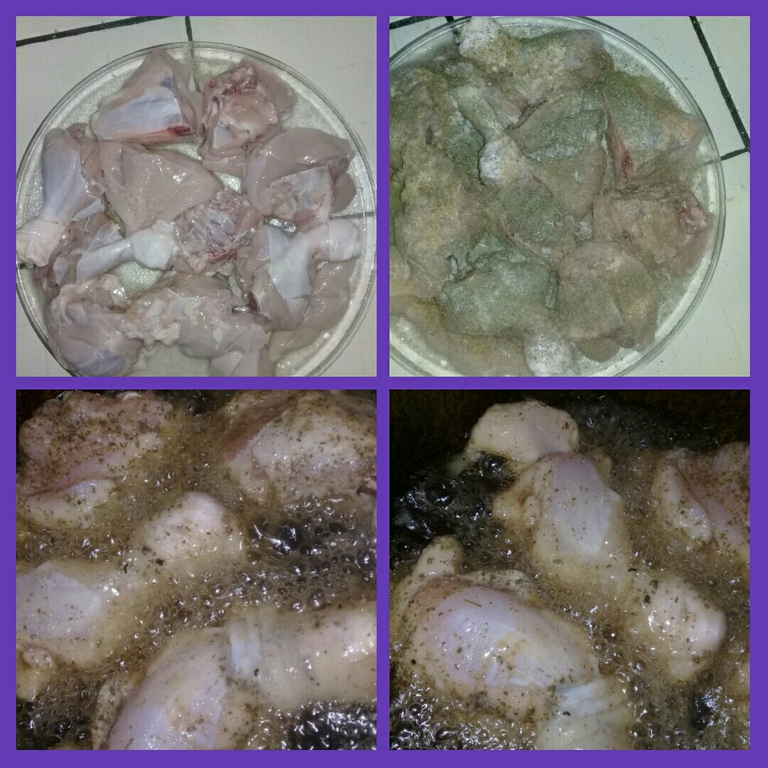 ---


Spanish
Ingredientes:
1 Taza de arroz
1 cebolla pequeña picada en cuadritos
Cebollín y cilantro
2 taza de agua
Sal al gusto
English
Ingredients:
1 cup of rice
1 small onion, diced
Chives and cilantro
2 cups of water
Salt to taste
---

En una olla se coloca a sofreír la cebolla, el cebollín y el cilantro, se remueve bien los aliños para que se integren los sabores, luego se añade la taza de arroz, seguidamente las 2 tazas de agua, sal al gusto y a disfrutar de un espléndido arroz blanco.
Como complemento se agrega unas ricas tajadas fritas
Preparation: In a pot, sauté the onion, chives and cilantro, stir the seasonings well to integrate the flavors, then add the cup of rice, followed by 2 cups of water, salt to taste and enjoy a splendid white rice.
As a complement, add some delicious fried slices.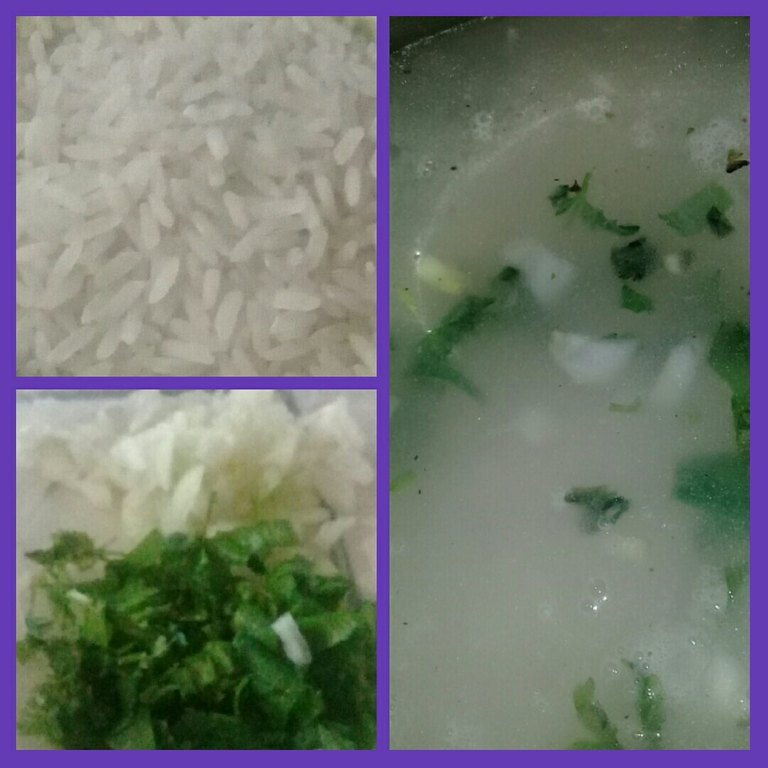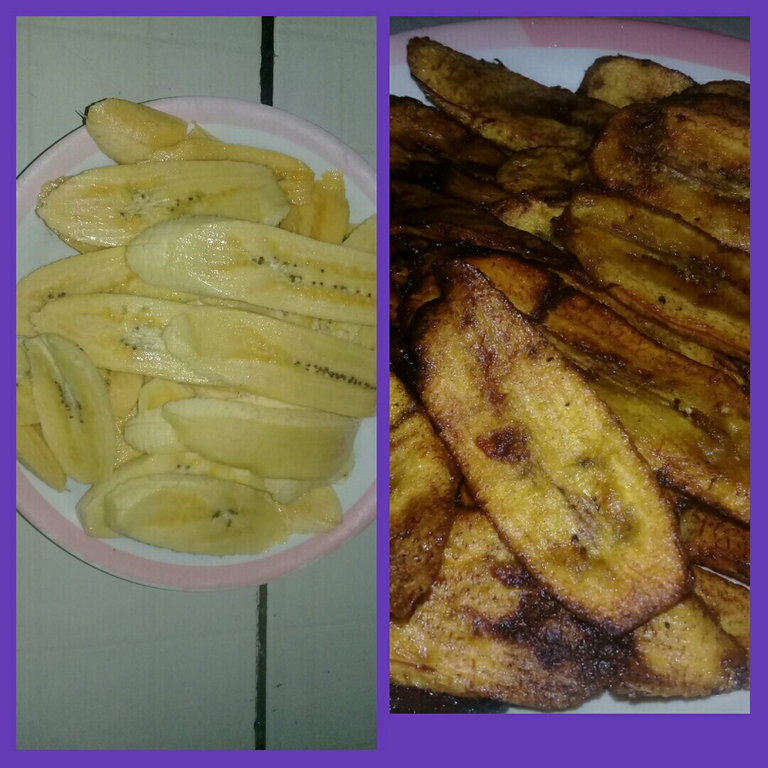 ---

Plato Servido // Plate Served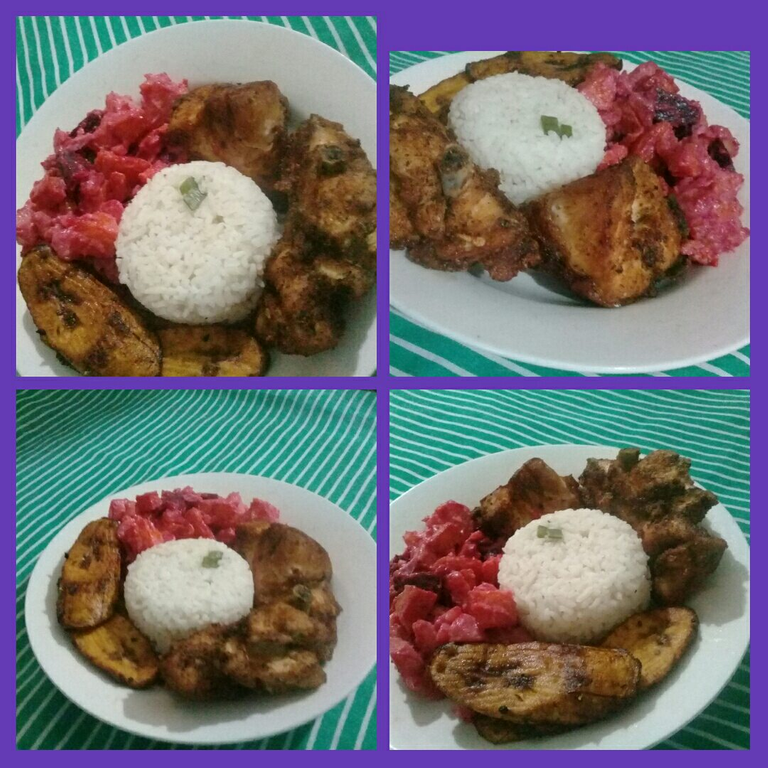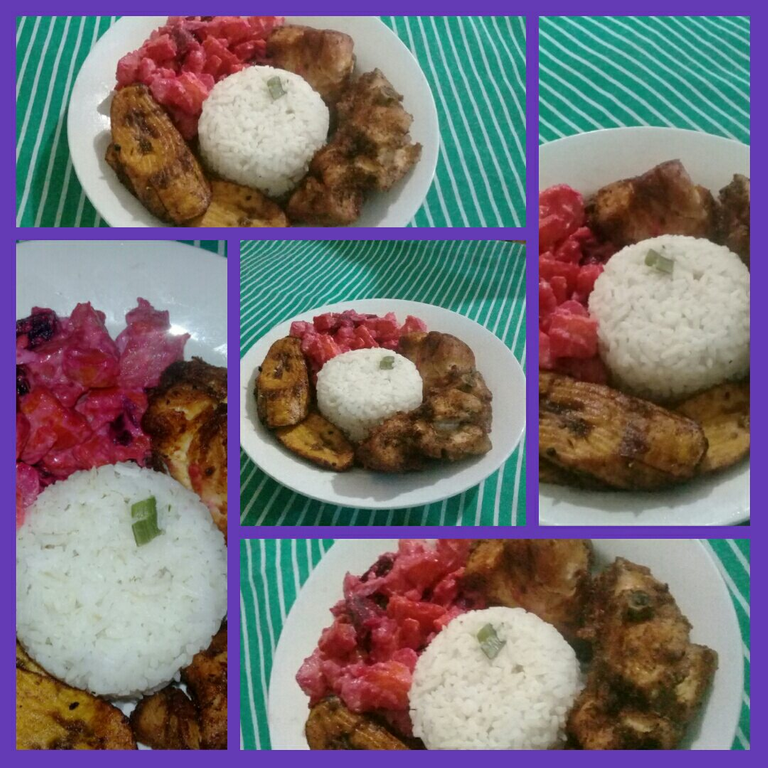 ---


Bienvenidos a mi increíble blog en Hive. Licenciada en educación especial, magíster en educación, amante del arte, de la lectura y de la naturaleza, blogger, locutora, madre emprendedora, motivadora social.
Gracias por leer mi publicación!
Imágenes de mi propiedad
Collage elaborado en photocollage
Texto traducido en deelp.
Conversor de letra 3D
Baner y separadores hecho en Canva y en Power Point
---
---